7 Best Evening Experiences In Dubai!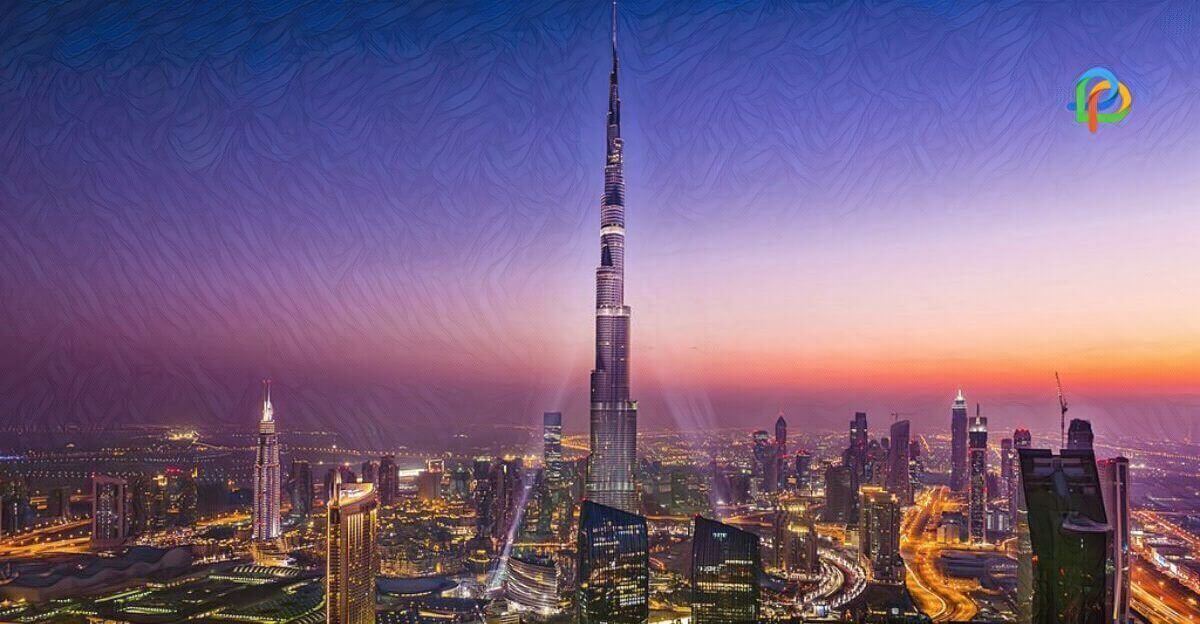 Dubai is a beautiful city with many things to see and do, day and night. In the evening, the city comes alive with various experiences, from visiting the Burj Khalifa to taking a desert safari. Here are 7 best evening experiences in Dubai:
Take a step back in time and experience the Arabian Nights on a Dubai Dhow Cruise. This traditional wooden boat sails through the Dubai Marina, offering stunning views of the city skyline. As you cruise, enjoy a delicious buffet dinner and live entertainment, including belly dancing and Tanoura performances. It's a truly magical experience that you'll never forget.
One of the most enchanting ways to spend your evening in Dubai is by embarking on a Dhow Cruise. A Dhow is a traditional wooden boat adorned with intricate designs that sail along the tranquil waters of Dubai Creek or Dubai Marina. A Dhow Cruise Dubai is a truly magical experience, especially in the evening. As you sail past the city's iconic skyline, illuminated against the night sky, you'll feel like you're in a dream.
The dhows themselves are traditional Arabian vessels, with graceful design that perfectly complements the surrounding scenery. You'll find comfortable seating on board, as well as a bar and restaurant where you can enjoy a delicious meal while you take in the views. If you're looking for a romantic evening, a Dhow Cruise Dubai is the perfect choice.
The twinkling lights of the city create a truly romantic atmosphere, and you'll have plenty of time to talk and relax with your loved one. But even if you're not traveling with a partner, a Dhow Cruise Dubai is still a great way to experience the city. You'll learn about Dubai's history and culture, and you'll get a unique perspective on the city that you won't find anywhere else.
Dubai Desert Safari with BBQ Dinner: Adventure and Flavor
For an exciting evening, a Dubai desert safari is a must-try. The vast golden dunes beyond the city are a thrilling setting for activities like dune bashing, sandboarding, and camel riding. As the sun sets, the desert turns into a canvas of warm hues. A highlight is the BBQ dinner, where you can enjoy Arabian cuisine under the starry desert sky.
It's a perfect blend of adventure and flavor that offers a glimpse into Dubai's desert heritage. A Dubai Desert Safari with BBQ Dinner is a great way to experience the Arabian Desert and learn about Bedouin culture. You'll be picked up from your hotel in a comfortable 4×4 vehicle and driven out into the desert, where you'll get to enjoy some exciting activities like dune bashing, sandboarding, and camel riding.
After a thrilling time in the dunes, you'll head to a traditional Bedouin camp for dinner. Here, you'll be treated to a delicious BBQ feast, accompanied by traditional Arabic music and dancing. You can also try your hand at henna tattooing or smoking shisha.
As the sun sets, you'll be able to enjoy the stunning views of the desert landscape. This is a truly magical experience that you'll never forget.
Dubai Fountain Show: Water, Light, and Music
The Dubai Fountain Show is a must-see for any visitor to Dubai. It is the world's largest choreographed fountain system, and it is truly a sight to behold. The show takes place on the Burj Khalifa Lake, and it features water jets that shoot up to 500 feet into the air, accompanied by music and light. The show is set to a variety of music, from classical to contemporary, and it is always changing.
There are also special shows that take place on holidays and special occasions. The best time to see the Dubai Fountain Show is in the evening when the lights are reflected off the Burj Khalifa. The show takes place every 30 minutes from 6 pm to 11 pm, and it is free to watch. There are a few different places to watch the Dubai Fountain Show.
You can stand on the Burj Khalifa Lake Promenade, or you can take a boat ride on the lake. You can also watch the show from the Burj Khalifa itself, but this is the most expensive option. If you are looking for a truly unique experience, you can take a ride on the Dubai Fountain Lake Ride.
This is a boat ride that takes you right up to the fountain, so you can get a close-up view of the water jets and the music and light show. The Dubai Fountain Show is a truly magical experience. It is a must-see for any visitor to Dubai, and it is sure to leave you breathless.
Dubai Marina Walk: Stroll by the Waterfront
Experience the magic of the Dubai Marina Walk in the evening! Stroll along the glittering waterfront promenade, surrounded by stunning skyscrapers and luxury yachts. As the sun sets, the walkway comes alive with vibrant energy – a perfect blend of relaxation and excitement. Indulge in waterfront dining at the finest restaurants, shop for unique treasures in charming boutiques, or simply soak in the breathtaking views of the marina's sparkling waters.
The lively atmosphere, cool sea breeze, and amazing backdrop create an unforgettable evening escape. Dubai Marina Walk captures the essence of modern elegance and leisure, making it a must-do activity for anyone looking to involve themselves in Dubai's enchanting evenings.
Visit to Global Village: Cultural Extravaganza
Global Village is a cultural extravaganza that takes place in Dubai every year from November to April. It is a large, open-air market with over 60 pavilions representing 90 countries from around the world. At Global Village, you can experience the best of different cultures through their food, shopping, and entertainment.
You can sample traditional dishes from all over the world, shop for souvenirs and gifts, and watch live performances of music, dance, and theatre. Global Village is a great place to learn about different cultures and to have fun with friends and family. It is especially magical at night when the pavilions are lit up and the atmosphere is festive.
Jumeirah Beach Walk: Relaxation by the Sea
Unwind with the ultimate coastal retreat at Jumeirah Beach Walk during the evening! Let the soothing waves serenade you as you stroll along the pristine shoreline. The sun gracefully dips, painting the sky with breathtaking hues. Sink your toes into the soft sand, bask in the tranquil ambience, and marvel at the sun's farewell spectacle over the Arabian Gulf.
Jumeirah Beach Walk offers the perfect blend of relaxation and natural beauty, inviting you to rejuvenate your senses. Whether you opt for beachside dining, peaceful contemplation, or an amble, this idyllic setting promises a moment of pure bliss. Experience the serene magic of Jumeirah Beach as the sun bids adieu, leaving you with cherished memories of Dubai's enchanting evenings by the sea.
Dubai Opera: Elegance and Entertainment
Step into a world of sophistication and entertainment at Dubai Opera during the evening! This architectural marvel isn't just a venue – it's an experience. As the sun sets, the opera house comes alive with an enchanting aura. Immerse yourself in a night of culture as world-class performances unfold on the grand stage – from opera and ballet to concerts that stir the soul.
The exquisite design of Dubai Opera, with its stunning views of the iconic Burj Khalifa and Dubai Fountain, adds to the allure. Witness elegance meets entertainment in a harmonious symphony, leaving you amazed and inspired. Dubai Opera promises an evening of refined delight, where every note and movement weaves a tale of artistic brilliance. Experience the sophistication and magic of Dubai's cultural evenings at this iconic venue.
Dubai comes alive in the evening with many experiences catering to every taste. From the serene Dhow Cruise Dubai to the adventurous Dubai desert safari with BBQ dinner, the city offers an array of options that showcase its diverse culture and landscape. Whether you're seeking relaxation, adventure, culture, or entertainment, Dubai's evening experiences are bound to leave you enchanted and craving more