Vivek Ramaswamy: Indian-American Tech Entrepreneur!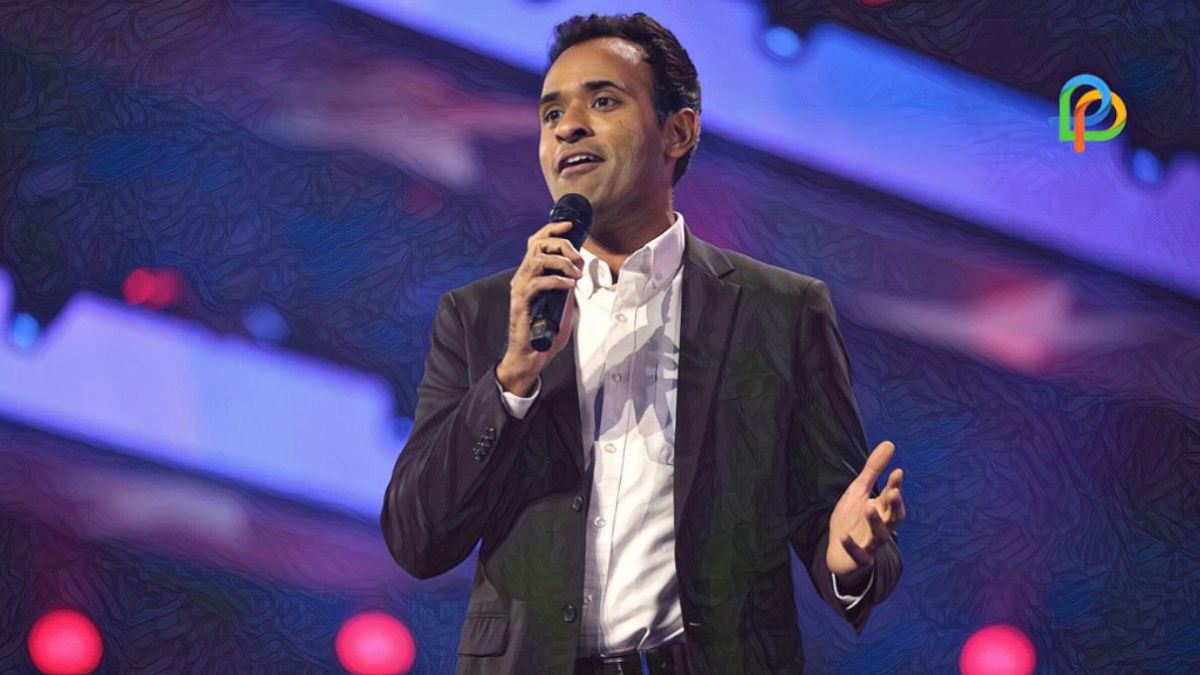 Vivek Ramaswamy is an American tech entrepreneur, Republican party activist, and author. On February 22, 2023, Vivek announced in an interview that he would be contesting in the US Presidential race slated to be held in November 2024.
With his candidature, Vivek holds the distinction of becoming the second Indian-American to join the Republican presidential race after Nikki Haley. Vivek Ramaswamy tech entrepreneur is the founder of Roivant Sciences, a biopharmaceutical company, and co-founder and Executive Chairman of Strive Asset Management, an investment firm.
Referred to as the "The C.E.O. of Anti-Woke" by the New Yorker, Vivek has also penned two books, 'Woke, Inc.: Inside Corporate America's Social Justice Scam' and 'Nation of Victims: Identity Politics, the Death of Merit, and the Path Back to Excellence'.
Vivek Ramaswamy Physical Stats
| | |
| --- | --- |
| Full Name | Vivek G. Ramaswamy |
| Birth Place | Cincinnati, Ohio, U.S |
| Birth Date | August 9, 1985 |
| Age | 37 Years |
| Height | 5 feet 7 inch |
| Weight | 68 Kg |
| Eye color | Black |
| Hair Color | Black |
| Zodiac Sign | Leo |
| Qualifications | Doctor of Law (J.D.) |
| Profession | Tech entrepreneur |
| Father | Ganapathy Ramaswamy |
| Mother | Geeta Ramaswamy |
| Brother | Shankar Ramaswamy |
| Wife | Apoorva Tewari |
| Net Worth | $500 Million |
Vivek Ramaswamy Family
Vivek Ramaswamy was born on August 9, 1985, in Cincinnati, Ohio, and was brought up in the same place. Vivek's parents immigrated from the state of Palakkad in Kerala, India in pursuit of the American dream.
His father, Ganapathy Ramaswamy worked as an engineer with General Electric and his mother Geeta, a graduate of Mysore Medical College was a practicing geriatric psychiatrist in Cincinnati. Vivek also has a brother by the name Shankar Ramaswamy who is also a bio-technologist by profession and Co-Founder and CEO of Kriya Therapeutics, a biotech firm.
Vivek Ramaswamy's wife Apoorva Tewari is a throat surgeon and works as an Assistant Professor and surgeon at the Ohio State University's Wexner Medical Center. Vivek and Apporva are parents to two sons and they live in Columbus, Ohio.
Vivek Ramaswamy Affairs
Vivek Ramaswamy met Apoorva, whom he married later, while they were studying law and medicine respectively at Yale University. Both of them were staying at nearby places during their Yale days.
Vivek Ramaswamy Education
In 2003, Vivek graduated from St. Xavier High School in Cincinnati. In the same year, he enrolled at Harvard University and earned a Bachelor of Arts degree in biology with a Summa Cum Laude Grade.
After completing his undergraduate studies, Vivek joined Yale Law School and earned a 'Doctor of Law degree via the Juris Doctor Program.
Vivek Ramaswamy Controversies
Vivek sharply criticizes the practice of using someone else's money for advancing the Environmental, social, and governance (ESG) goals, regardless of whether it is BlackRock or a pension fund. According to him, one should use their own money for such purposes.
He is of the opinion that workerism, climate, conidium, and transgenderism are secular religions that are in fact symptoms of a deeper cancer and describes them as a loss of a national idea, purpose, meaning, and identity. He also adds that people are hungry for a cause and concepts of patriotism and hard work have disappeared. Vivek believes that the Republican party has got a never before opportunity to fill that void.
Vivek Ramaswamy Profession
In 2007, Vivek along with Travis May co-founded Campus Venture Network, a technology company providing software and networking resources to university entrepreneurs. In the same year, Vivek started working for QVT Financial, a financial firm and his responsibilities included managing its biotech portfolio. He was juggling this role alongside his studies at Yale Law School.
In 2014, he founded Roivant Sciences, a biotech company focused on drug development and served in the role of its CEO until 2021. 2020 saw the birth of Chapter Medicare, the only consumer-first Medicare navigation platform co-founded by Vivek.
The very next year, he stepped down from the role of CEO at Roivant Sciences to build his career in politics by publishing 'Woke, Inc.: Inside Corporate America's Social Justice Scam' which went on to become a 'New York Times bestseller'. In 2022, Vivek co-founded Strive, an asset management company that competes directly with the likes of asset managers such as BlackRock, State Street, and Vanguard.
In 2015, Vivek appeared on the cover of Forbes, the world-renowned business magazine for his contribution to drug development. The cover story was about Vivek raising $360 million for Axovant Sciences, a subsidiary of Roivant to try and save a drug for the treatment of Alzheimer's. Another feather to his cap, in 2016 Vivek was ranked 24th in 'America's Richest Entrepreneurs Under 40' list released by Forbes.
Vivek Ramaswamy Source Of Income
Reportedly, Vivek's current net worth is more than $500 million.
Lesser Known Facts About Vivek Ramaswamy
He once recollected growing up in Ohio in the '90s. Back then he used to be a skinny kid sporting nerdy glasses and a funny last name.
Vivek has a huge fan following on social media with a massive 2,85,807 followers on Twitter.
During his high school days, Vivek was class valedictorian. Apart from being a skilled pianist, he was also a junior tennis player with a national ranking.
Vivek's parents taught him the lesson that if you are going to stand out, then you might be outstanding as well.
At Harvard, his senior thesis was based on the ethical questions related to the creation of human-animal chimeras. For the thesis, he was awarded the Bowdoin Prize for Natural Sciences. Their other achievements included a summary of his research published in The New York Times and The Boston Globe in 2007.
He says that achievement was his ticket to get ahead. Vivek went on to found multibillion-dollar companies and managed to do this while getting married, raising a family, and following his belief in God.
When it comes to philanthropic activities, Vivek is behind none. He has served on the board of directors of The Philanthropy Roundtable, a nonprofit organization that deals with advising conservative philanthropists. He has also served on the board of directors of The Foundation for Research on Equal Opportunity (FreOpp), a non-profit think tank that performs original research on expanding economic opportunity to those who are deprived of it.
Read More:
Deoghar: Explore "The Abode Of God" City In Jharkhand!
Ritesh Agarwal: The Success Story Of The CEO Of OYO Rooms