Who Is Abdu Rozik? Interesting Facts About World's Tiniest Singer!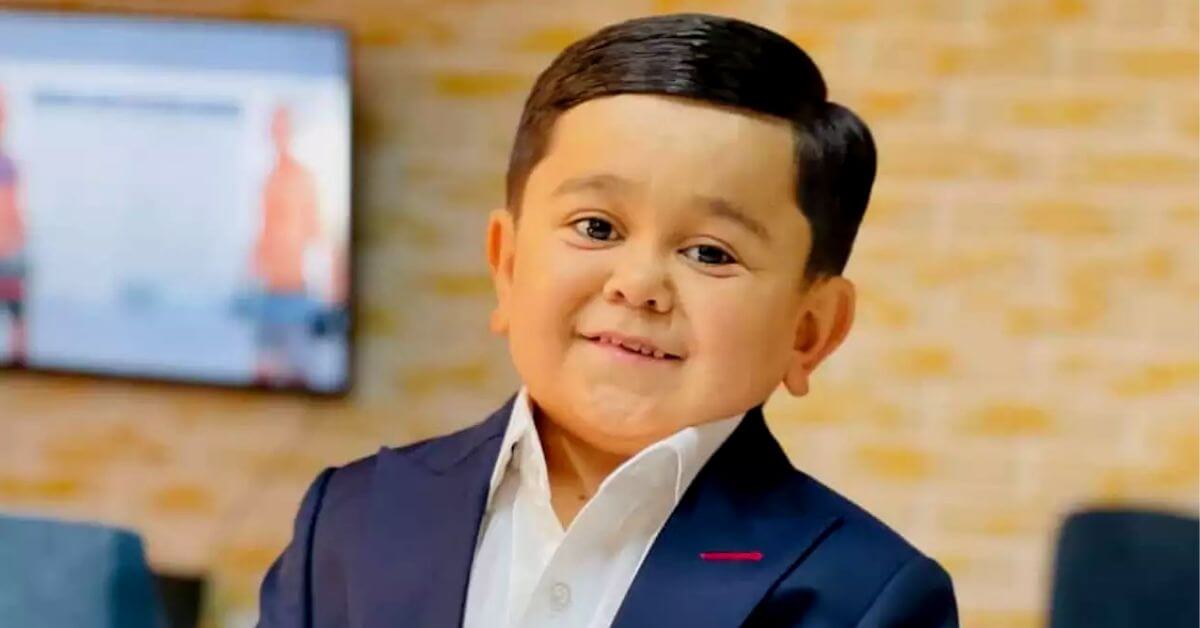 Abdu Rozik, also known as Savriqul Muhammadroziqi, is a rap singer, actor, blogger, and boxer from Tajikistan. He has found a place in the record books for being the world's smallest singer. Rozik struggled a lot in his childhood days.
Abdu Rozik is a rage on social media due to his unique ability to sing Tajik rap songs. His songs are made available to the viewers via his official YouTube channel Abdu Rozik with 907k subscribers. The theme of most of Rozik's songs is based on the struggles he faced in life.
Who Is Abdu Rozik?
Abdu Rozik's birthplace is Gishdarva, Panjakent district, Tajikistan. He hailed from a family with a poor financial background. Thus, from a very young age, Abdu Rozik started working as a singer in the streets of Gishdarva to support his family financially.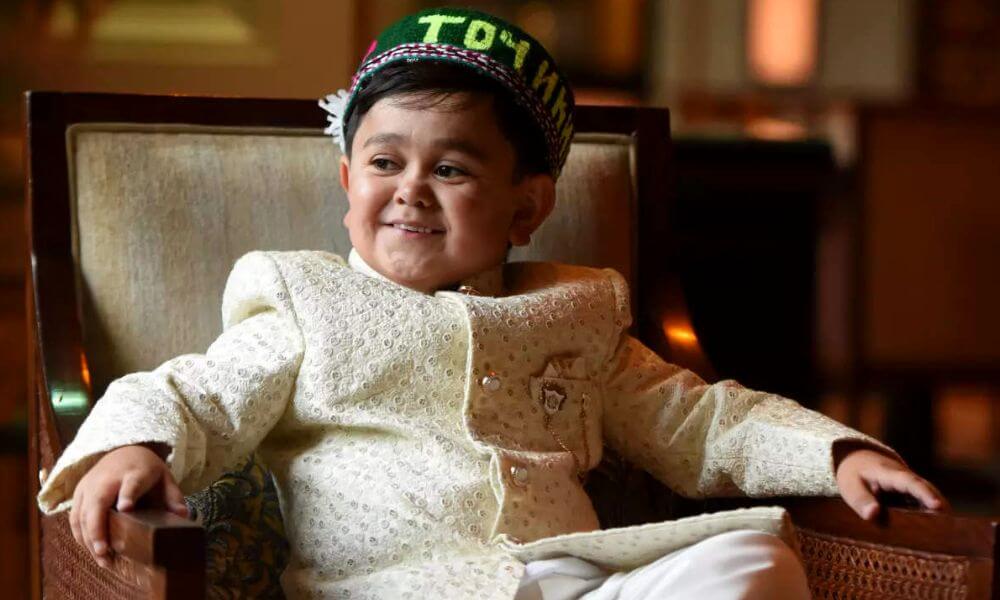 During his childhood days, Abdu Rozik was diagnosed with rickets. A disease that affects bone development in children. Due to the financial crunch, his family could not provide medical treatment and thus his physical growth was stunted.
Abdu Rozik weighed just 12 kg when he was 16 years of age. Abdu Rozik started his singing career in 2019 and his hit Tajikistani songs include "Ohi Dili Zor", "Chaki Chaki Boron" and "Modar". He is quite popular on social media with a whopping 5.3 million followers on Instagram.
Abdu Rozik: Physical Status
Height – 3'1" inches
Weight – 18 Kg
Eye color – Brown
Hair color – Brown
Zodiac sign – Libra
Age – 19 years as of 2021
Qualifications – N/A
Abdu Rozik Net Worth
As per media sources, Abdu Rozik's net worth is believed to be $250K as of 2022.
Abdu Rozik Key Facts
Abdu Rozik is an expert in playing the musical keyboard.
The singer follows a non-vegetarian diet.
Apart from knowing the Tajik and Farsi languages, Abdu Rozik is also learning to speak the Russian language.
Swimming and traveling are Abdu Rozik's favorite leisure time activities.
Abdu Rozik is an avid animal lover.
The singer received the Golden Visa at the age of 17. To add on, Abdu Rozik is the first person in his country to get a golden visa from the United Arab Emirates.
Abdu Rozik was awarded the World Boxing Council belt by Mauricio Sulaiman, President of the World Boxing Council.
Abdu Rozik was featured on the cover page of HT Brunch, a lifestyle magazine from Hindustan Times, along with JustSul, the Indian comedian.
Abdu Rozik received Spanish Football Club FC Barcelona's official Jersey no.10 in 2022.
Abdu Rozik Career
It was a Tajik blogger/rapper named Baron (Behruz) who first identified the singing talent of Rozik. Baron persuaded Rozik's dad to allow him to pursue a career in music. Later, Rozik shifted to the city of Dushanbe, the capital city of Tajikistan to build his online singing career.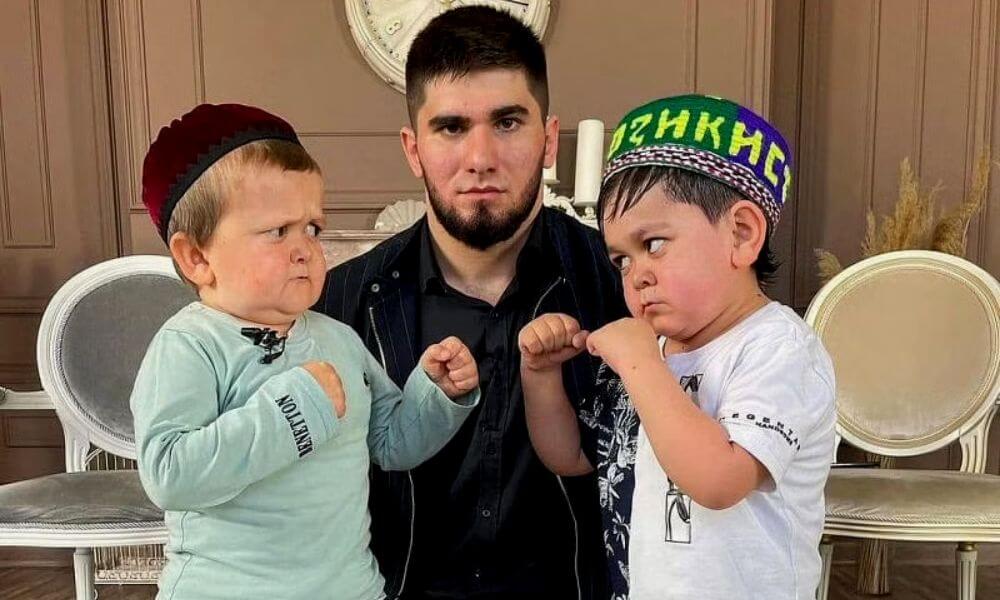 Baron provided the singer with the necessary financial support. Abdu Rozik also participated in some MMA fights with kids and dwarf players. There was a controversy in 2021 as Hasbulla, the Russian TikToker, and MMA fighter (who is suffering from the same health condition as Rozik).
Challenged the singer to an MMA fight. However, the match did not take place as the Russian Dwarf Athletic Association ( RDAA) did not give approval for the game stating that it was unethical.
Abdu Rozik's famous video of eating a burger went viral on social media and he became world famous. The singer became popular in India after he uploaded his singing video of the famous Hindi song 'Enna Sona' originally sung by singer Arijit Singh in the movie OK Janu in 2017.
At the IIFA awards function held in 2022, Rozik sang the Hindi song "Ek ladki ko dekha to aisa laga", from the film, 1942 : A Love Story". Recently, the singer got a chance to associate with Bollywood star Salman Khan's upcoming movie 'Kisi Ka Bhai Kisi Ka Jaan.'
Abdu Rozik's fan following shot up recently as he became the first official contestant of Bigg Boss Season 16, an Indian reality show.
Abdu Rozik Source Of Income
Rozik's main source of income is singing. Reportedly, the singer's income is from his Instagram.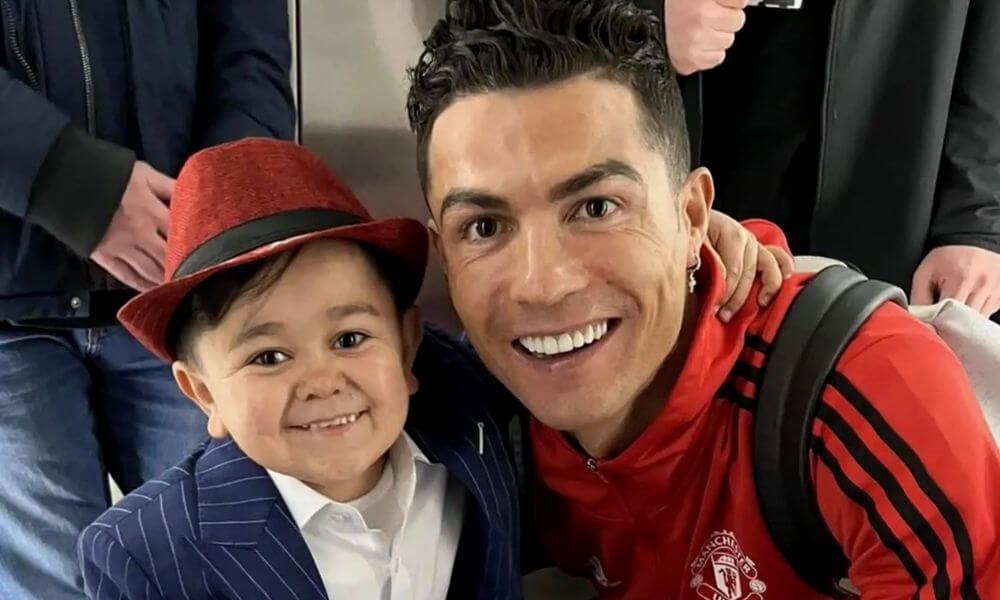 Also, the YouTube channel alone amounts to Rs.2 crore.
Abdu Rozik Education
Abdu Rozik could not complete his school education and he attended school only for 20 days. The singer had to discontinue his education as he went through body shaming at school.
Abdu Rozik Family
Abdu Rozik's father's name is Savriqul Muhammad and his mother's name is Rooh Afza. By profession, the singer's parents are gardeners. Rozik has two sisters and two brothers and no further information is available about his siblings.
Abdu Rozik Relationship
In one of the interviews, Abdu Rozik revealed that he was once in a relationship with a girl.
Abdu Rozik Car Collection
The singer is a proud owner of a Rolls Royce, one of the most expensive luxury cars in the world. The car has a customized number plate featuring his name.
Read More:
Sara Tendulkar Net Worth, Income, Career, And Relationship!
Rishi Singh Bio, Income, Age, Height, Career, And Family!