Meet Akash Ambani: The Future Of Reliance Industries!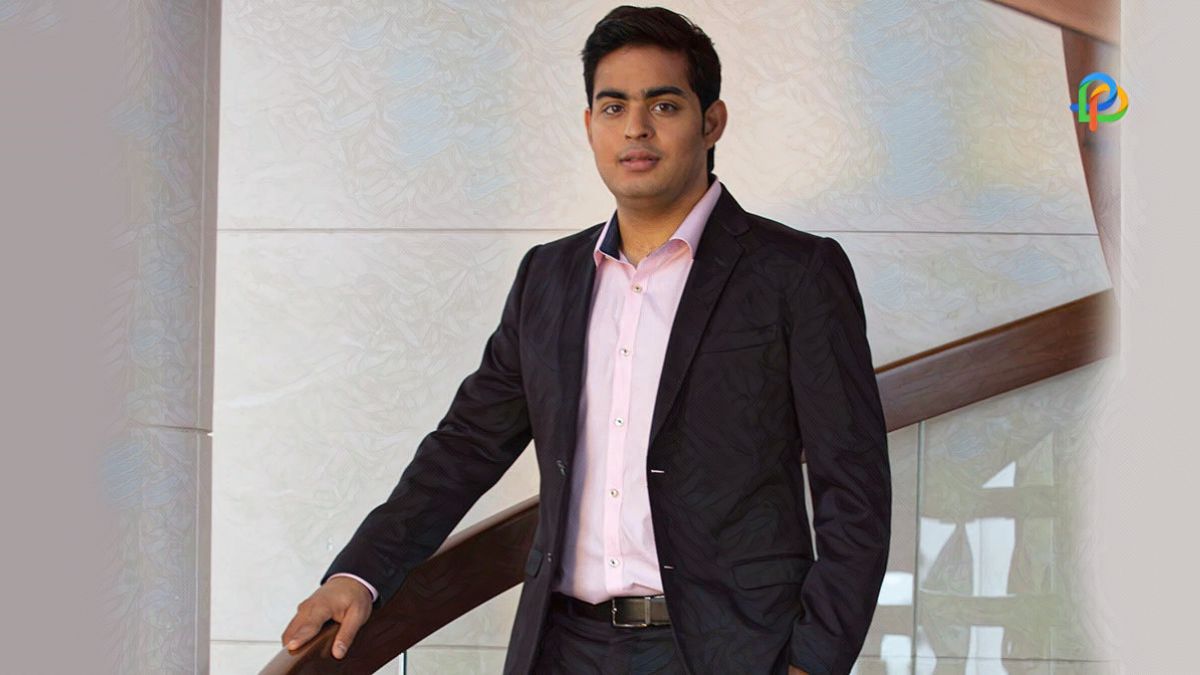 Akash Ambani is an Indian entrepreneur and the Chairman of Reliance Jio Infocom Ltd., a leading telecom service provider in India.
Prior to being elevated to his current role in 2022 June, Akash has also been a board member and a non-executive director of the company.
Since October 2014, Akash Ambani has also been a board member of Retail Retail Venture. Akash holds the distinction of being named in Time Magazine's Time100 Next list and Fortune's '40 Under 40' list of influential people around the globe.
Physical Stats
| | |
| --- | --- |
| Full Name | Akash Ambani |
| Birth Place | Mumbai, Maharashtra, India |
| Birth Date | 23rd October 1991 |
| Age | 31 years |
| Height | 5 feet 10 inches |
| Weight | 70 Kg |
| Eye color | Dark brown |
| Hair Color | Black |
| Zodiac Sign | Libra |
| Qualifications | Bachelor's Degree In Economics |
| Profession | Businessman & Chairman Of Reliance Jio Infocom Ltd |
| Father | Mukesh Ambani |
| Mother | Nita Ambani |
| Sister | Isha Ambani |
| Brother | Ananth Ambani |
| Wife | Shloka Mehta |
| Children's | Prithvi Akash Ambani |
| Net worth | $40 billion |
Akash Ambani Family
Akash Ambani was born on 23rd October 1991 to billionaire businessman Mukesh Ambani and Nita Ambani. Mukesh is currently the Chairman and Managing Director of Reliance Industries, the country's most valuable company in terms of market value.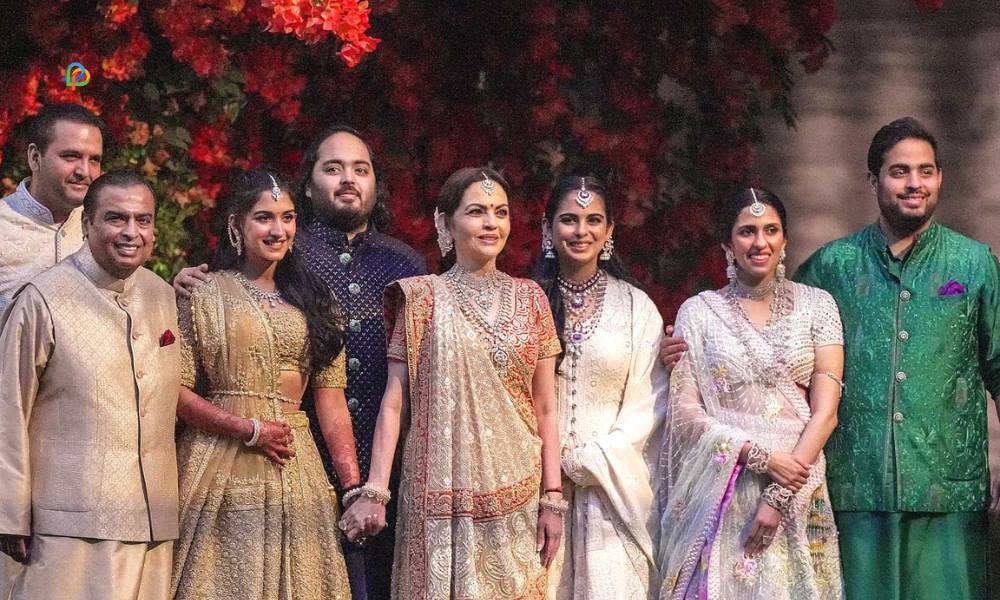 Akash's mother Nita, a philanthropist is the Chairperson and founder of the Reliance Foundation, Dhirubhai Ambani International School, and also the owner of the cricket franchise Mumbai Indians in the Indian Premier League.
Akash Ambani has a twin sister Isha who is married to business magnate Anand Piramal and a younger brother Ananth Ambani who is engaged to Radhika Merchant.
Akash Ambani Relationships
Akash Ambani and Shloka Mehta, the daughter of diamantaire Russell Mehta and Mona Mehta studied in the same class at the Dhirubhai Ambani International School in Mumbai. Both of their families hail from Gujarat.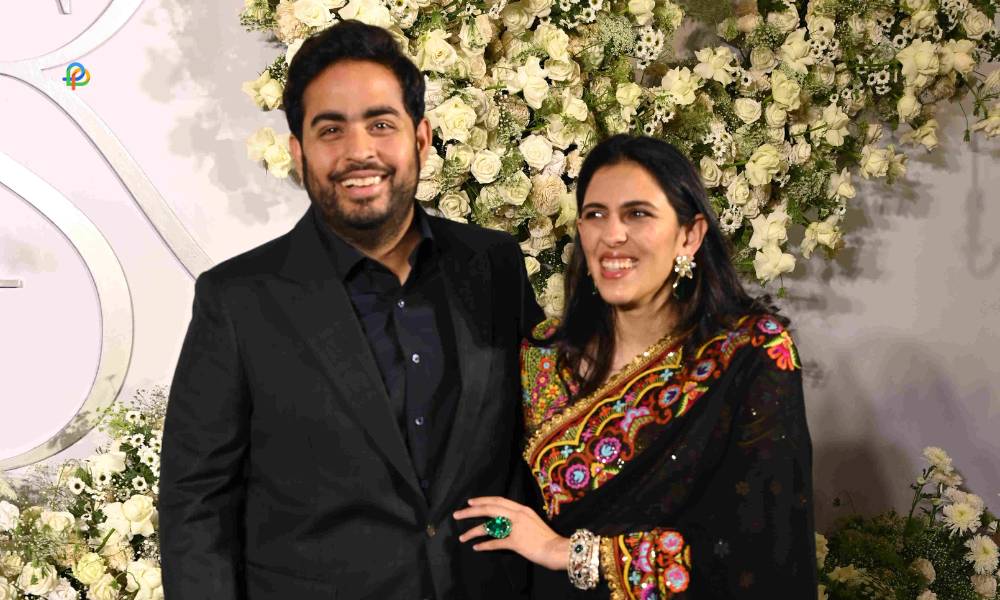 Since childhood days, the couple knew each other as they were family friends. Though Akash had a crush on Shloka, he never revealed it. Later, after their class 12th exams, Akash proposed to Shloka and she accepted it.
Subsequently, both Akash Ambani and Shloka informed their parents about the relationship. Though both of their parents were happy, they told their children to keep the matter a secret. Later, after their schooling, both Akash and Shloka went to the USA to pursue higher studies.
Though they studied at different universities, the couple still continued to be in touch with each other. After coming back to India in 2014, Akash Ambani joined as Chief of Strategy at Reliance Jio Infocomm whereas Shloka joined Rosy Blue Diamonds, her father's jewelry business.
Later, on March 24th, 2018, Akash got engaged to Shloka and the couple tied the knot on March 9, 2019. On December 10, 2020, they welcomed a baby boy, Prithvi Akash Ambani. Recently, on 31st May 2023, Shloka delivered their second child, a baby girl.
Akash Ambani Education
Akash Ambani did his schooling at Dhirubhai Ambani International School in Mumbai. Later he joined Brown University in Rhode Island, USA, and completed his Bachelor's degree in Economics.
Achievements
Controversies
In 2014, when Akash Ambani was just 22 years of age, he got a board seat in Jio. Back then, some people had criticized the move terming it as premature.
Akash Ambani Profession
After completing his graduation, Akash Ambani was not interested in coming back to India. The Ambani scion was planning to work in the US.
However, in 2014, his father Mukesh visited him and explained the project of providing high-speed internet to Indians. Akash was quite excited by his dad's idea and decided to join the new business.
In October 2014, Akash was anointed on the boards of both Retail Retail Venture and Jio Platforms. As a board member, he contributed tremendously to the organization. In 2016, Jio led to a major disruption in the telecom industry. Moreover, its competitors were struggling to pay their adjusted gross revenue (AGR) dues.
Due to the stiff competition from Jio, players such as Aircel and Reliance Communications, owned by Anil Ambani, Mukesh's brother were forced to shut down their businesses.
Under the leadership of Mukesh and Akash, Jio emerged to be one of the major players in the industry. Unlike its competitors, the company was also able to clear its AGR dues before the moratorium period. Akash also worked closely with engineers in the company that led to the development and launch of Jio phones. The product turned out to be an instant hit in the market.
In 2020, Akash was appointed as the non-executive director of the company. Within two years, in June 2022, Mukesh announced Akash as the Chairman of the Board of Directors of Jio.
Akash Ambani Net worth
As per reports, Akash Ambani's net worth comes close to $40 billion.
Lesser Known Facts About Akash Ambani
Akash says that it's his mother Nita who instilled simplicity in him. The entrepreneur recalled his school days when his pocket money used to be a meagre amount unlike his friends. Even when Akash went to Brown University, all his expenses used to go through his mom.
While recollecting fond memories of his grandfather Dhirubhai Ambani, Akash says that he used to walk alongwith his grandfather in the garden. Also both of them loved eating gur papri.
Akash says that his father Mukesh is his hero and he works harder than anyone else in the company.
During the times of Dhirubhai Ambani, he used to ensure that all the family members have dinner together. Akash says that they still follow that practice whenever all of them are at home.
According to Nita, Akash is very emotional and sensitive. He also relates with people very well. Nita also said that Akash has imbibed many of his father's qualities.
Aksh says that the biggest challenge for him has been to living up to the legacy and the expectation that comes with it.
Read More:
Shivam Dube: Net Worth, Family, Biography, And More!
Dancing Diva: The Charismatic Journey Of Sapna Choudhary!