Amiya Dev: All About Daughter Of Indian International Cricketer Kapil Dev!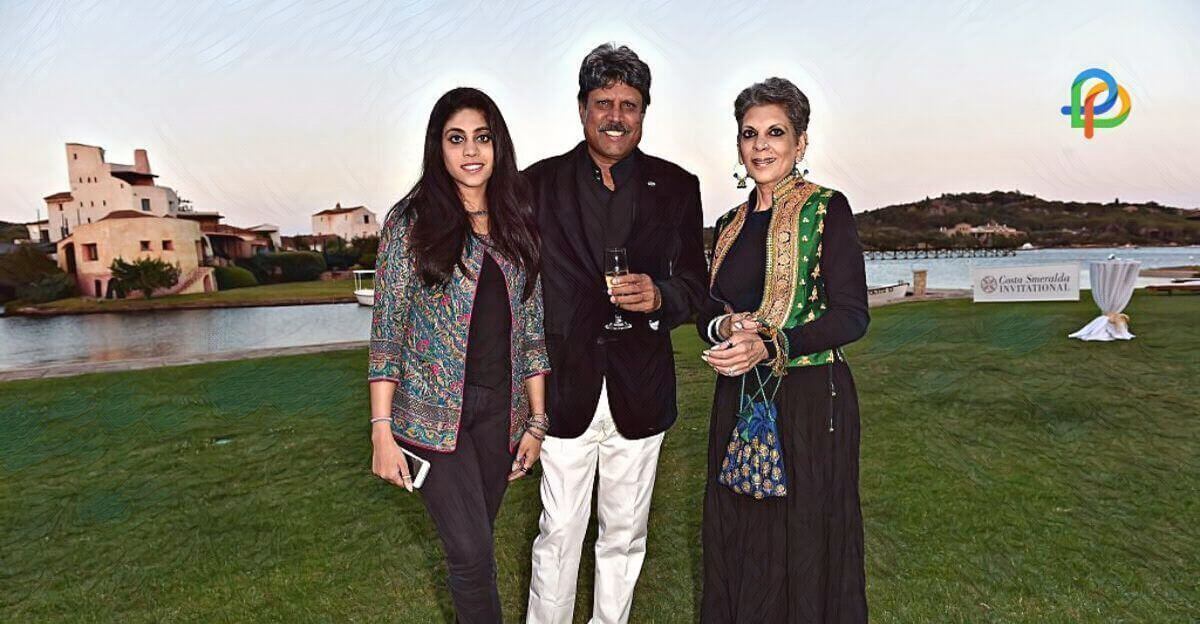 Amiya Dev is best known as the daughter of Kapil Dev, the former Indian international cricketer and captain of the 1983 national team that won the cricket World Cup. Amiya also worked as an assistant director for the Bollywood film '83' released in 2021.
Written and directed by Kabir Khan, 83 was a biographical sports drama film and its plot was based on the Indian team's historic victory in the cricket World Cup 1983. Though Amiya is present on social media platforms, her profile has been kept private on both Facebook and Instagram.
Amiya Dev Physical Stats
| | |
| --- | --- |
| Full Name | Amiya Dev |
| Birth Place | Delhi |
| Date Of Birth | 16 January 1996 |
| Age | 27 years |
| Height | 5 feet 7 inches |
| Weight | 55 Kg |
| Eye color | Black |
| Hair Color | Black |
| Zodiac sign | Capricorn |
| Qualifications | Bachelor's degree |
| Father | Kapil Dev |
| Mother | Romi Bhatia |
| Profession | Assistant Director |
| Net worth | $3.3 billion |
Amiya Dev Family
Amiya was born on 16th January 1996 to Kapil Dev and Romi Bhatia. Though her parents got married in 1980, Amiya was born after a long wait of 14 years.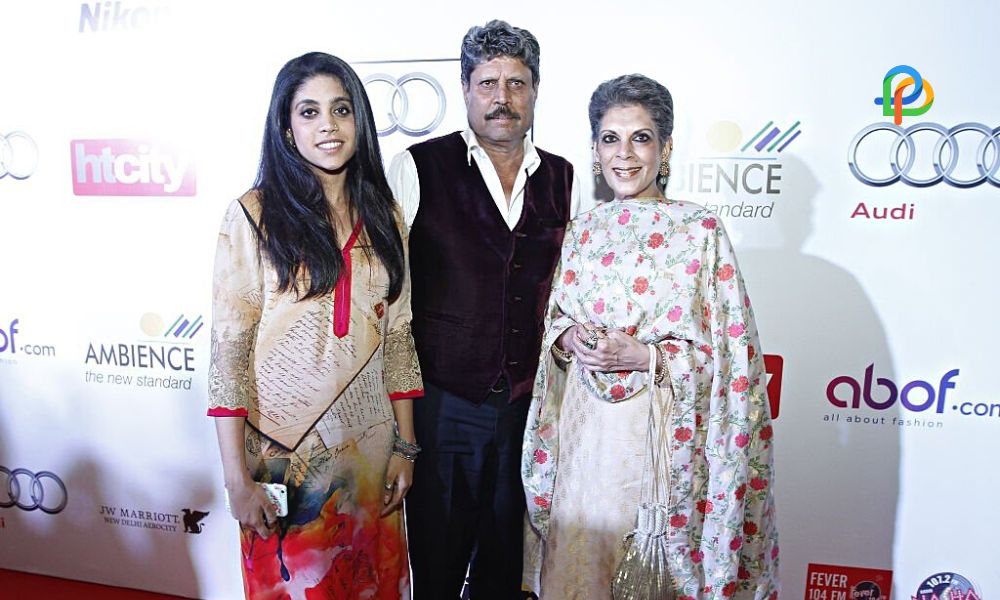 Apart from being the skipper of the Indian cricket team in the 80s, Amiya's father Kapil also has business interests in diverse areas. A few months after winning the World Cup, Kapil and his family launched 'Kapil Hotel' – a deluxe hotel restaurant in a prime area in Chandigarh.
The business establishment was later renamed 'Kaptain's Retreat'. In 2020, Kapil invested an undisclosed sum in Harmonizer India Pvt. Ltd, a company that is into providing energy-efficient solutions based on technologies ranging from artificial intelligence, machine learning, and the Internet of Things.
Amiya Dev Education
Amiya did her schooling at The Shri Ram School, Moulsari Campus in Gurgaon. Later she joined the University of St. Andrews in the United Kingdom to pursue her college studies.
Amiya Dev Profession
In 2019 March, the news surfaced in the media that Amiya has been working as an assistant director for 83, a Kabir Khan-directed sports film. As part of its shooting, former Indian pace bowler Balvinder Singh Sandhu used to conduct training sessions for the crew members at a famous cricket ground in Mumbai and Amiya was regularly present in those sessions.
Apart from that, Chirag Patil, the son of former Indian international cricketer Sandeep Patil who played the role of his father in the film revealed to the media that Amiya is part of the direction team and she has been part of their daily training sessions.
He also said that it was Amiya who informed them about the meetings the actors were supposed to attend. According to Chirag, Amiya was very much involved in the process starting from planning the costumes to the schedule.
On December 24th, 2021, the film 83 was released in theatres. Later, on December 27th, director Kabir Khan posted a gratitude note on Instagram thanking the assistant directors of the film for the efforts they had put in.
One of the Assistant directors tagged in his post was Amiya and it was thus confirmed that she made her debut as an assistant director in Bollywood with that film. Later, in an interview, Kabir disclosed that Kapil Dev's daughter Amiya worked as his assistant in 83.
The director went on to say that whenever they wanted to get anything done from Kapil, all they had to do was communicate through his daughter as the cricketer could not say no to her.
In the movie, Kapil appeared in a cameo role. According to Kabir, it was Amiya who collected even the minute details regarding the 1983 World Cup. She used to call up her father or his teammates and get the job done.
Amiya Dev Source Of Income
Reportedly, Amiya's net worth stands at $3.3 billion.
Lesser Known Facts About Amiya Dev
Amiya's father Kapil was not a tech-savvy person earlier. It was his daughter Amiya who helped him start social media accounts. The cricketer once said in an interview that since his daughter is young and tech-savvy, he was inspired to keep up with the times.
A few months before Amiya's mom Rumi gave birth to her, she stayed away from public appearances. According to Rumi, the doctors did not want to take chances and she spent the majority of her pregnancy days in bed.
There is a scene in the 83 movie where Ranveer Singh who played the role of Kapil Dev steps out of the bus. According to Kapil, Amiya was taken aback by the similarity the actor had with her father.
Kapil was once asked whether his daughter wanted to join Bollywood. However, the cricketer said that she wanted to do something on a project basis and Kabir Khan gave her that opportunity.
Read more: Rana Daggubati: Family, Wife, Controversies, And More!
Rhea Chakraborty: Age, Bio, Boyfriend, Family, And More!