Biswa Kalyan Rath: Successful Story Of Stand-up Comedian!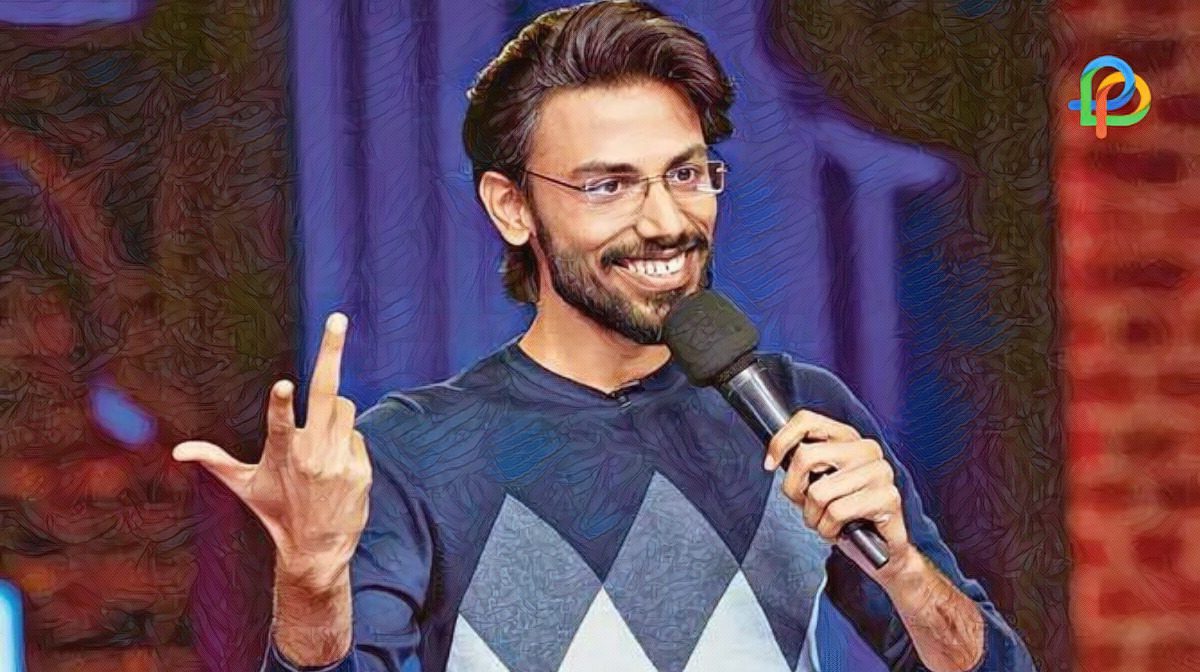 Biswa Kalyan Rath is a standup-comedian, YouTuber and writer hailing from Odisha, India. He shot to fame with 'Pretentious Movie Reviews', a YouTube comedy series performed with fellow comedian Kanan Gill. An engineer turned comedian, Biswa has a huge fan following on social media. With a whopping 6.82 lakh subscribers on YouTube and 4.06 lakh subscribers on Instagram, he is one of the leading stand-up comedians in the country.
Physical Stats
Height: Biswa Kalyan Rath stands around 5 feet 9 inches or 175 cm.
Weight: Biswa Kalyan's exact weight is not known to us.
Eye Colour: Kalyan Rath has dazzling brown eyes.
Hair Colour: Biswa Kalyan Rath has stringy black hair.
Birthplace: His birth location is Rourkela, Odisha, India.
Zodiac Sign: Biswa's birth sign or zodiac sign is Capricorn.
Age: He is 33 years old as he was born on 27 December 1989.
Qualifications: Biswa Kalyan Rath is a graduate of the Indian Institute of Technology (IIT), Kharagpur, West Bengal, India. He has done graduation in biotechnology.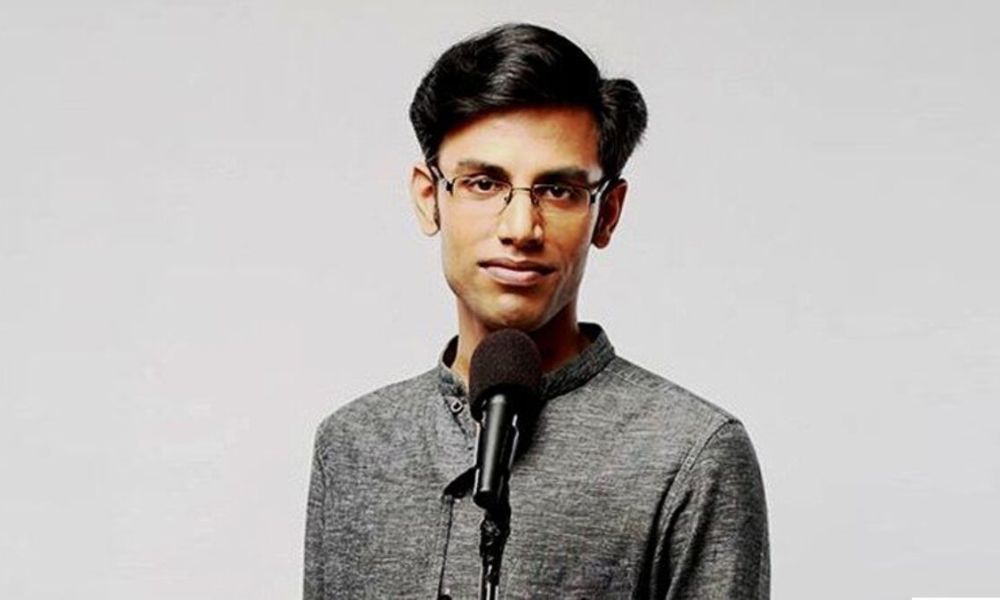 Family
Biswa's father Jagan Mohan Rath is an employee with the State Bank of India. His mother's name is not available in the public domain. On 9th December 2020, Biswa got married to Sulagna Panigrahi, an Indian television and film actress. Sulagna is best known for her performance in Murder 2, a Bollywood movie in which she starred alongside Emraan Hashmi. She has also acted in several other Hindi movies such as Ishq Wala Love, Isai, Guru Dakshina, and Raid.
Post their wedding, both Biswa and Sulagna shared their marriage photos on social media. Recently, the celebrity couple celebrated their second wedding anniversary with Sulagna posting her photos on Instagram along with Biswa. The caption of the post reads " Pleasure doing 2nd year of business with you".
Education
Biswa is a graduate of biotechnology from the Indian Institute of Technology, Kharagpur and he completed the course in 2012. A premier educational institution, IIT Kharagpur is renowned for offering close to 100% placement for its students. However, Biswa was poor at studies, failed in many subjects, and hence didn't get placement in any company. In one of his Facebook posts, the standup comedian disclosed that his CGPA (Cumulative Grade Point Average) in college was just 6.83 out of 10.
Controversies
In November 2016 when the Indian government announced the demonetization of currency notes, Biswa grabbed the attention of the media with a controversial Facebook post. Commenting on the scenario, he opined that Indians are extremely well-behaved and peace-loving people. He went on to state that people in the country are ready to stand in queues without causing any trouble provided they are offered even a ray of hope for a fair system and this is the least they deserve. He added that if people break queues, it does not mean that they do not know how to stand in a queue, but they are tired of being let down by the system repeatedly, having lost all faith in fair means.
Profession
After completing graduation, Biswa Kalyan Rath joined his first job, a sales job. His monthly salary was a measly 15,000 bucks, not even one-third of what his friends were earning at that point in time. However, after 3 months Biswa was sacked from that job. Later, he joined as a UI/UX designer with Bitzer Mobile, a provider of mobile applications management solutions. This company was acquired by Oracle in November 2013. In the same year, Biswa got an opportunity to meet Kanan Gill, at an open mic event held in Bangalore. The meeting proved to be a turning point in Biswa's life as he decided to quit his job at Oracle and pursue a career as a full-time comedian. During his IIT days, he realized that he loves joking more than engineering. Later, he gave it a serious thought and made a shift.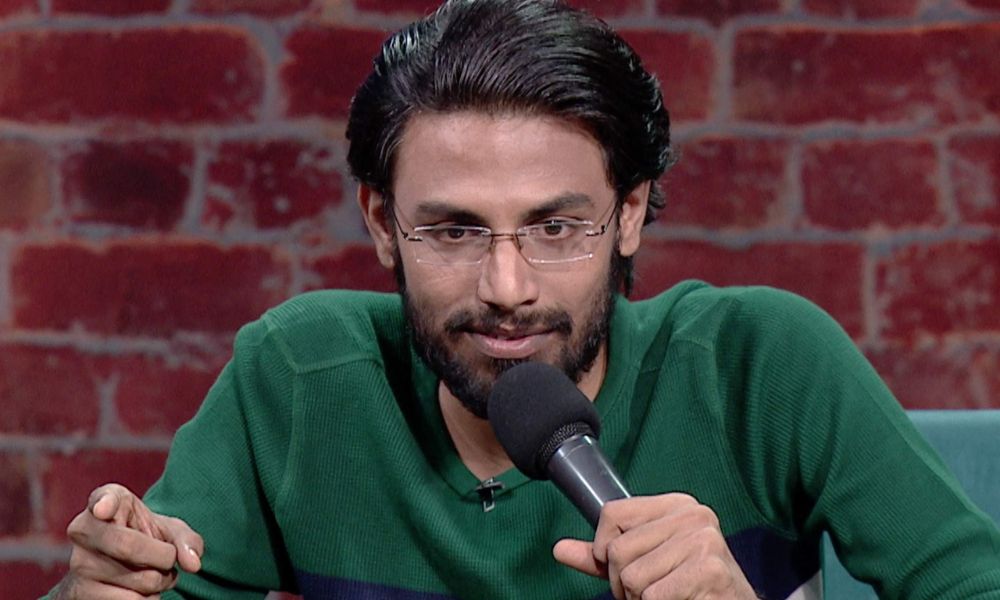 With the YouTube show 'Pretentious Movie Review' turning out to be an instant hit, Biswa and Kannan rose to fame in 2014. Through a series of videos, the duo reviews critically panned Bollywood movies. The reason for choosing Bollywood movies is that they are so embedded in Indian pop culture. Later, Biswa Kalyan Rath made appearances in several comedy shows such as Biswa Mast Aadmi – a standup comedy show in 2017, Improv All Stars – Games Night (an improvised show) in 2018, and Sushi – a comedy show in 2019.
In his professional career, Biswa also made guest appearances on YouTube shows such as Son of Abish and AIB Video Podcast. In 2018, he was featured in 'HDFC Life's Behind The Journey'. As a writer, Biswa contributed to seasons 1 and 2 of the comedy show 'Laakhon Mein Ek'. He has also donned the role of a judge in the first and second seasons of Comicstaan – an Indian stand-up comedy competition television series.
Source Of Income
As per one of the sources, Biswa's income is estimated to be between $15.4 thousand and $ 92.6 thousand. His major source of income is through performing shows and stand-up comedies. Apart from that he also earns income by being a judge in comedy shows.
Lesser Known Facts About Biswa Kalyan Rath
Though he has admitted to being socially awkward and camera-shy, he discloses that it has never been a hindrance in his performances.
In spite of Biswa making a switch from engineering to stand-up comedy, his family was pretty supportive.
It's the stand-up comedy gigs and live performances that gave him the confidence to start his own YouTube channel in 2015.
Biswa does not consider himself to be a celebrity and as per his experience, fear of the future is a demotivator.
His motto is 'Comedy is not saying funny things, but a funny man saying things'.
Biswa Kalyan Rath has admitted that he has gone through depression for a couple of years and lost around 8 kgs.
During his study days at IIT, Biswa used to write blogs. However, he later realized that it did not attract enough readers and quit writing.
According to him, the audience is quite forgiving and nobody remembers your unfunniest moments as you do. The audience remembers only one's funny moments.
He loves to sing and play guitar.
When it comes to eating habits, Biswa follows a nonvegetarian diet.
Read More:
Kanan Gill: About The Incredible Rise Of Indian Stand-Up Comedian
Sorabh Pant: Interesting Facts About The Famous Comedian!