Chorla Ghat: Discover The Beautiful Indian Nature Destination!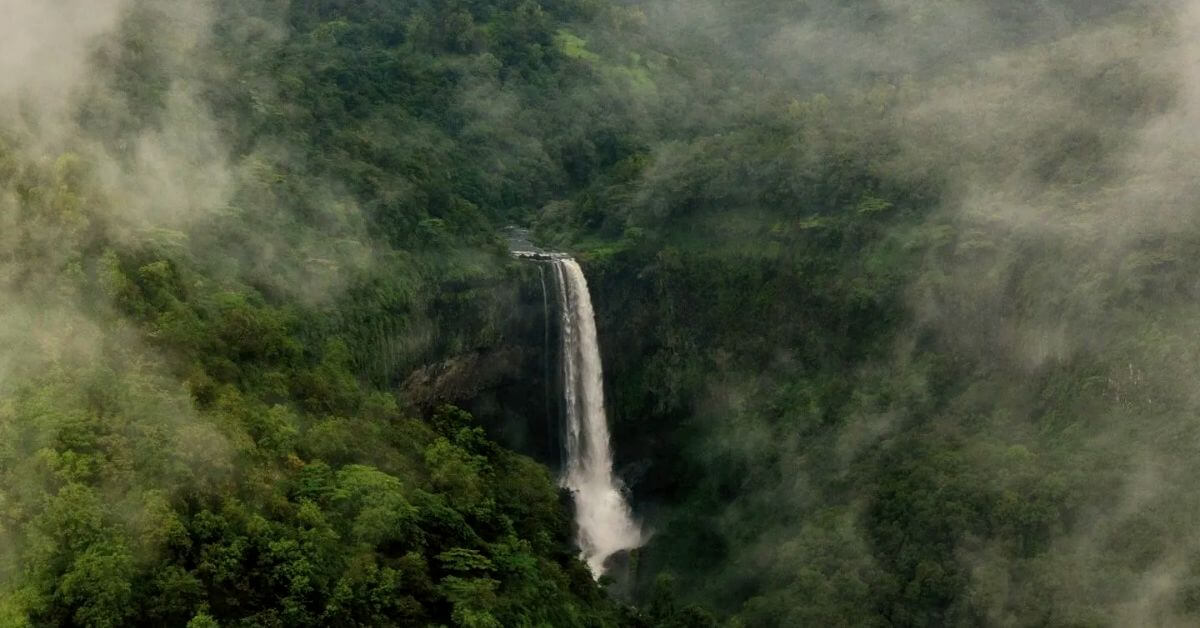 Looking for a tourist location blessed with an abundance of nature's beauty? Then, Chorla Ghat would be the perfect destination to spend your vacation. A part of the Western Ghats in the Sahyadri mountain range.
This place is located at the intersection point of the borders of three Indian states i.e. Goa, Karnataka, and Maharashtra. Chorla Ghat is situated in the northeast of Panaji, Goa, and by road, the distance will be approximately 50 Km.
Best Places To Visit In Chorla Ghat
Sada falls
Arvalem waterfalls
Harvalem Caves
Anjunem Dam
Mhadei Wildlife Sanctuary
From Belgaum city in Karnataka, Chorla Ghat is around 55 km away. Now let's check out the major tourist activities and places to visit in Chorla Ghat.
1. Sada Falls
A 200 meters tall beautiful waterfall, Sada falls will captivate any nature lover for sure. Located in the Belagavi district, it offers you a breathtaking view between two large hills. However, you can travel to Sada village by road.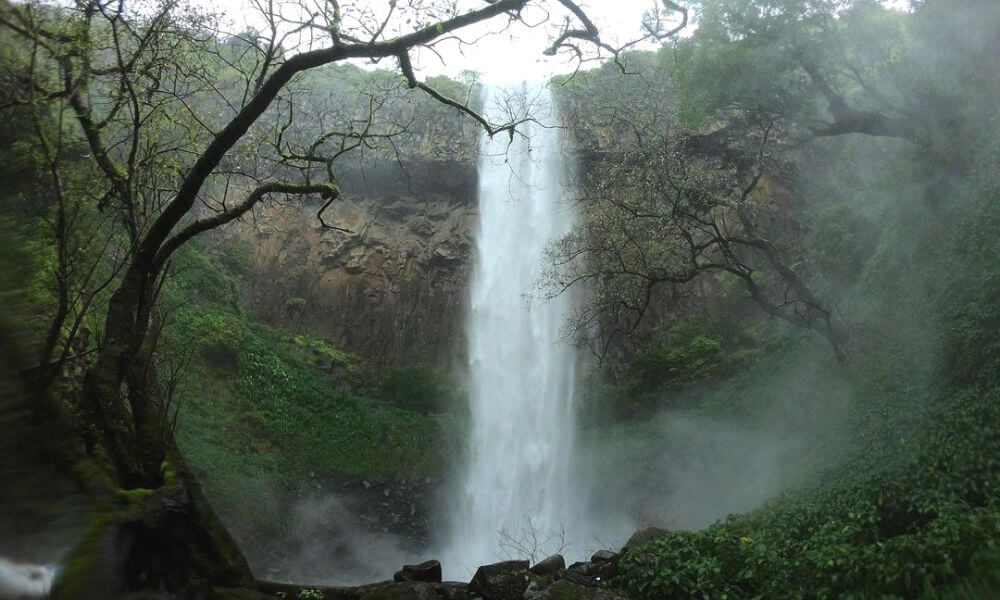 You have to walk a few kilometers to reach the waterfalls. This is also one of the ideal spots for trekking with a stretch varying from 8 to 18 km depending on your starting point and the trail you opt for.
While trekking, you can explore several caves and also enjoy the sight of birds and wild animals. The other places worth visiting during this trek include Sada Fort, a few step-wells, and temples.
2. Arvalem Waterfalls
Arvalem waterfalls, popularly known among the locals as Harvalem is located at a distance of close to 2 km from Sanquelim and 8 km from Bicholim, in Valpoi taluka, North Goa. Plan a visit to this waterfall sometime in the monsoon.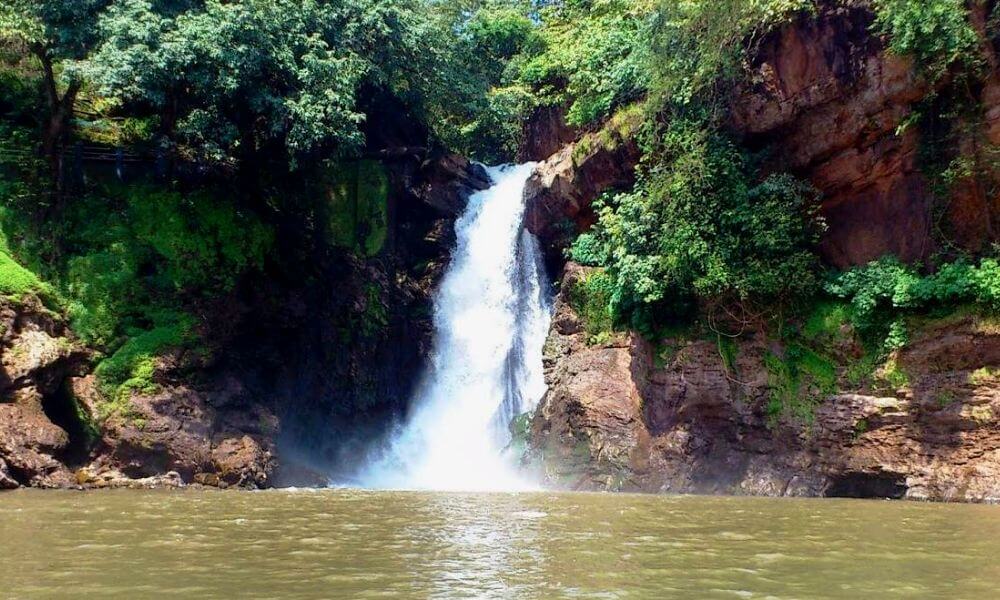 As water will be gushing in full force from an altitude of 70 feet. The water falls into a crystal lake that any swimming enthusiast would enjoy to the core. Proximity to the Rudreshwar Temple and the Arvalem Caves.
Adds to the popularity of Arvalem waterfalls among tourists. Due to its astonishing beauty, it is also one of the most preferred destinations for film shooting.
3. Harvalem Caves
Harvalem Caves, also known as Arvalem caves or Pandava caves, is just an hour's drive from Panaji, the state capital of Goa. It is believed that these man-made, rock-cut caves were carved by Buddhist monks in the 6th century.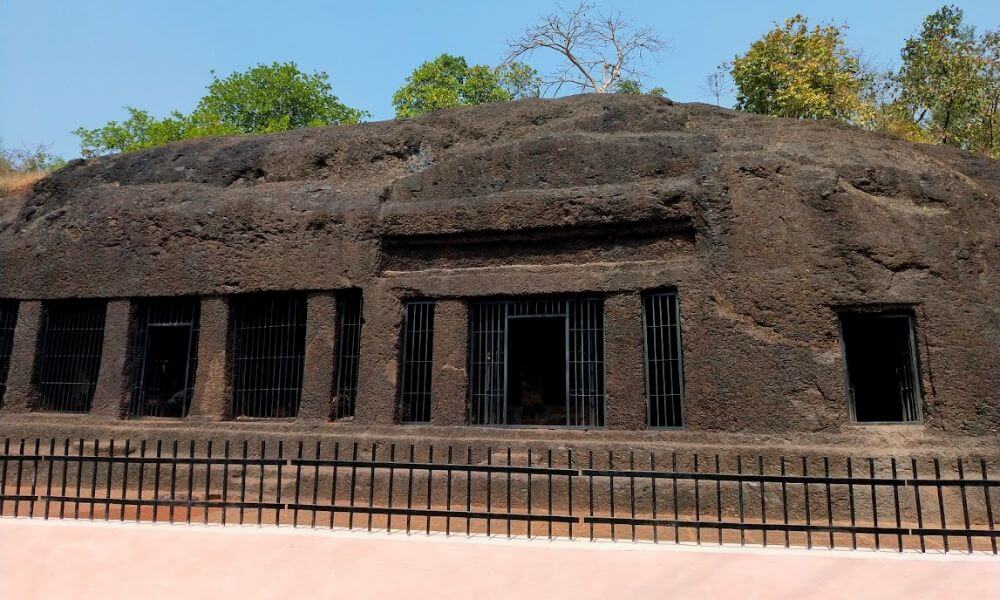 Apparently, the five Pandava brothers of Mahabharata, the Sanskrit epic stayed here during their exile and they prayed to Lord Shiva here. To add on, there are 5 chambers, and each chamber houses a Shivling.
Carved out of a single Laterite rock, Harvalem Caves is flanked by a sanctuary at the north and the vihara at the south. There is also a large statue of Mahaveer Gautama Buddha in the vicinity.
4. Anjunem Dam
Located on the Sanquelim-Belgaum highway, Anjunem dam is located at a distance of just 10 km from Sanquelim town. The two main features that make this dam stand out are its mystic charm and the surrounding greenery.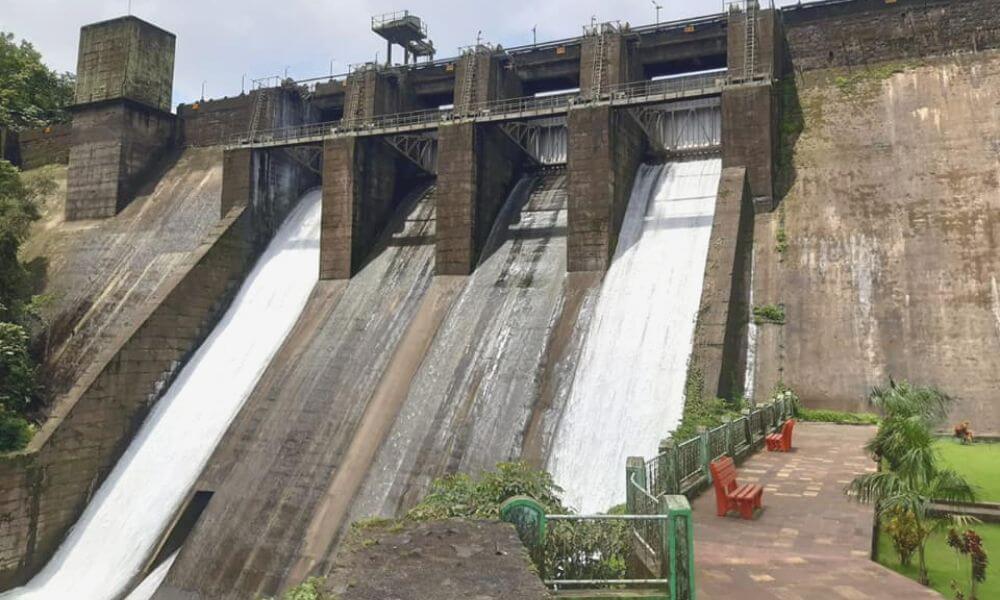 The peculiarity of Anjunem dam is that it lies in a sylvan valley formed as a result of its proximity to Morlemgad, a peak located to its south-east and below Vagheri hill, touted to be one of the highest peaks in Goa.
The two ideal places for accommodation include the forest department rest house at Keri and the irrigation department rest house above the Anjunem dam.
5. Mhadei Wildlife Sanctuary
The recently formed Mhadei Wildlife Sanctuary is located in the northern part of Goa, near the village of Valpoi. Spread across an area of 208 sq. km, you can plan for guided tours, treks, and hikes inside the sanctuary.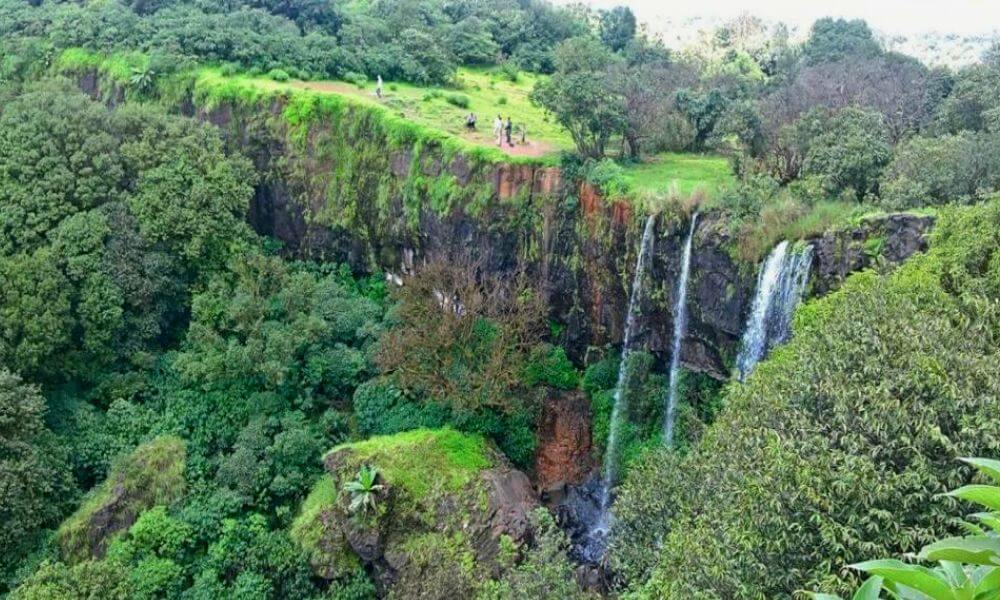 An aspect worth mentioning is the beautiful, wide range of flora. The rare variety of Ashoka trees with marvelous saffron-colored flowers will leave you spellbound. Here, you can also view several species of animals.
Such as Indian gaur, Sambar deer, Barking deer, Asian palm civet, small Indian civet, etc. The other major attractions include white water rafting at the Mhadei River and hiking and trekking within the wildlife sanctuary.
Reasons To Visit Chorla Ghat
One of the top reasons to visit Chorla Ghat is that it is a tropical forest and a popular ecotourism destination.
It is quite easy to travel to other tourist spots as Chorla Ghat is located right on the northeastern side of the borders of Goa, Karnataka, and Maharashtra.
It is the best place to unwind yourself as there are several waterfalls around this area. In addition to that, it is the ideal destination for sightseeing, bird watching, and butterfly watching where you can get completely soaked in nature.
Best Time To Visit Chorla Ghat
Plan a visit to Chorla Ghat somewhere between August to November. These are the months just after monsoon when you can enjoy nature's beauty at its best with hills appearing green and vibrant.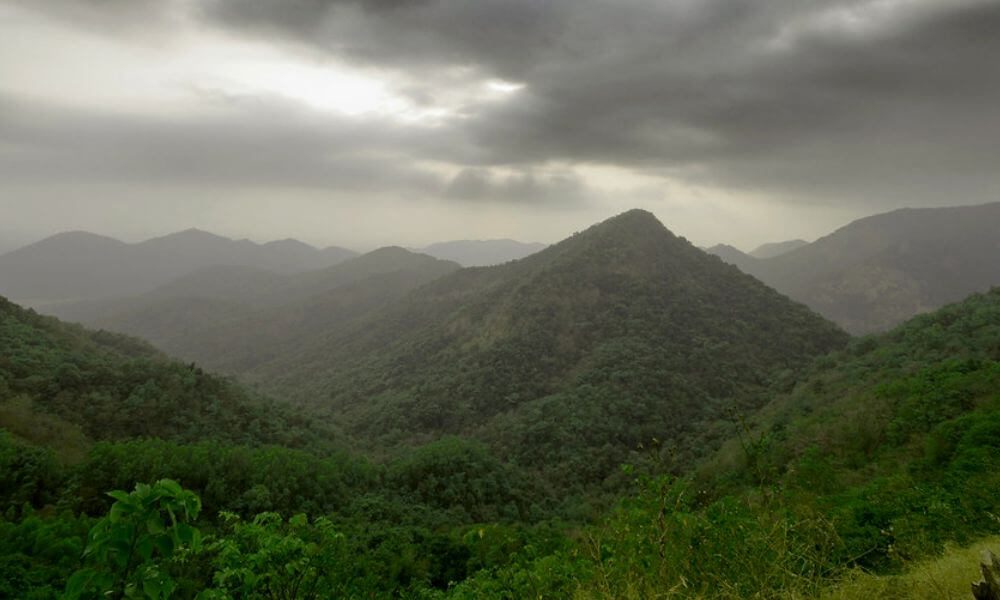 It is recommended to stay away from driving to Chorla Ghat during the peak monsoon as it may prove to be risky. However, if you are an adventure traveler or prefer to travel alone, you can still travel in the months of June and July.
As you can enjoy the beauty of waterfalls gushing in full flow.
How To Reach Chorla Ghat?
1. By rail – If you prefer to travel to Chorla Ghat by train, Madgaon railway station is hardly 25 Km from this place. There are several connection trains from Maharashtra and Karnataka to Madgaon.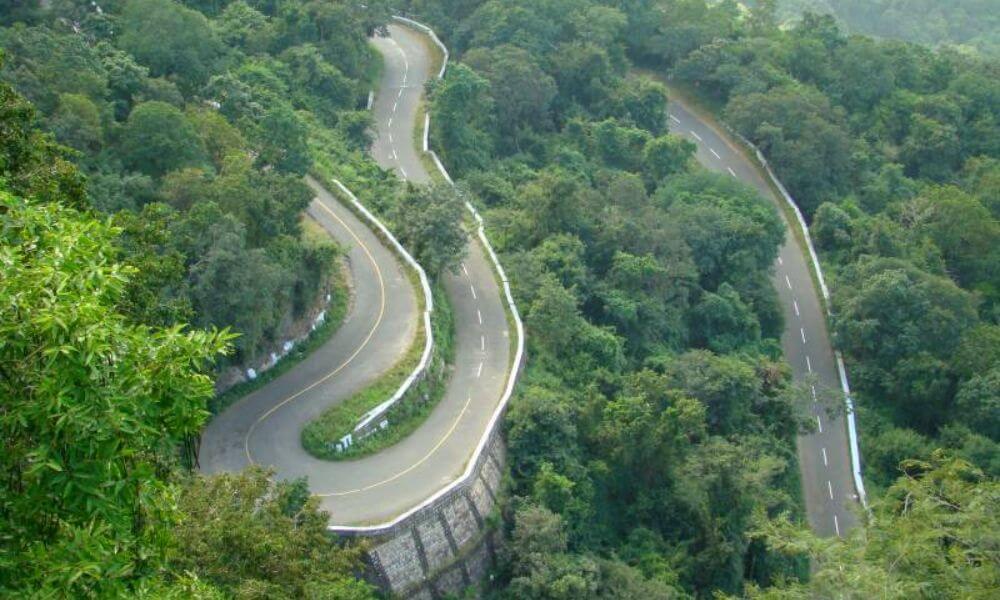 2. By air – If traveling by flight is your preferred option, then Goa airport is just 67 Km from Chorla Ghat. From the airport to this place, there are lots of private buses and cars available.
3. By road – The best mode of traveling to Chorla Ghat is by road. From the Calangute area in Goa, this place is just 65 Km away. During the road trip, you travel through The Mapura road and Aldona road and the highlights include the beautiful waterfalls, backwaters, and paddy fields.
Also, if you are a foodie, there are small eateries and local cafes on the way to serve you delicious cuisines.
Read More:
Top 10 Tourist Attractions In Haldwani, India!
Top 10 Tourist Places In Dhanaulti, You Can Plan To Visit!