Dhruva Sarja: Family, Wife, News, Bio And More!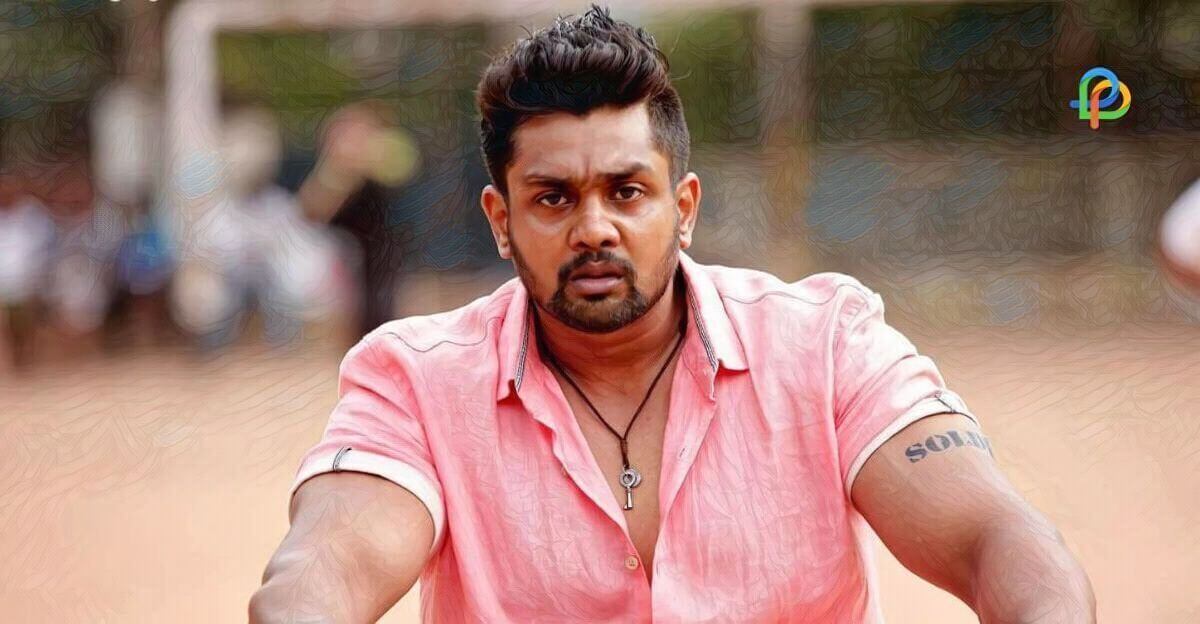 Dhruva Sarja is an Indian actor who works in Kannada films. He entered the film industry by playing the lead role of Arjun in the 2012 film 'Addhuri', directed by A.P. Arjun. For his maiden film, Dhruva received rave reviews and also won the Best Male Debutant award at the SIIMA Awards.
The actor later appeared in several movies such as Bahadur, Bharjari, Prema Baraha, and Pogaru. Dhruva is quite popular on social media platforms with 3.4 million followers on Instagram.
Dhruva Sarja Physical Stats
| | |
| --- | --- |
| Full Name | Dhruva Sarja |
| Birth Place | Bengaluru, Karnataka |
| Date Of Birth | 6 October 1988 |
| Age | 34 years |
| Height | 5 feet 6 inches |
| Weight | 75 Kg |
| Eye color | Dark brown |
| Hair Color | Black |
| Zodiac sign | Libra |
| Qualifications | N/A |
| Father | N/A |
| Mother | N/A |
| Profession | Indian actor |
| Net worth | $2 million |
Dhruva Sarja Family
Dhruva was born on 6 October 1988 to Ammaji and Vijay Kumar. He hails from an acting family as his grandfather Shakti Prasad was an actor in Kannada films and his uncle Arjun Sarja is a leading actor in South India.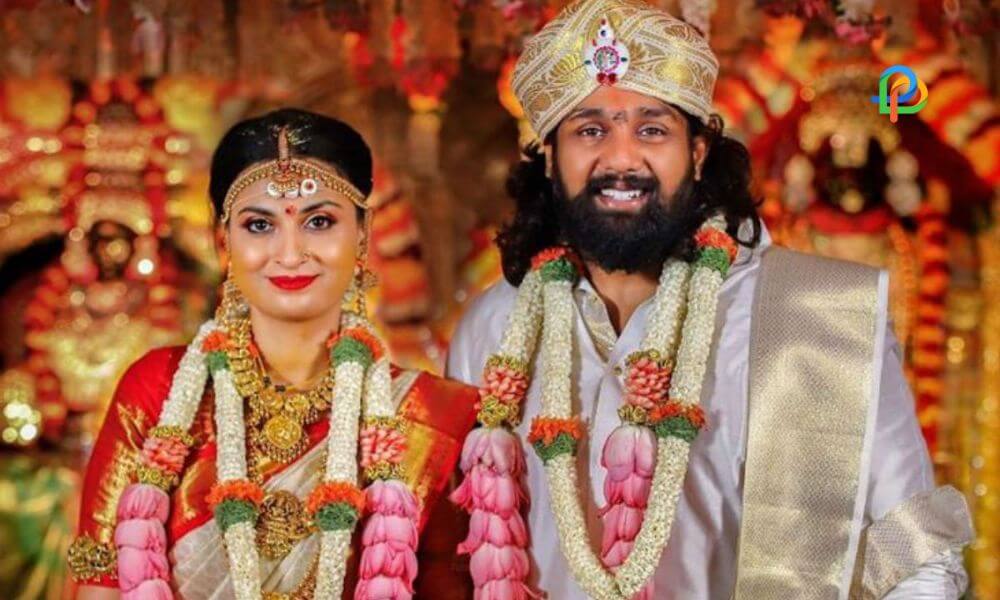 Dhruva's elder brother Chiranjeevi Sarja was also an actor in the Kannada film industry who passed away in June 2020 following a cardiac arrest. Chiranjeevi's wife Meghana Raj is also a South Indian actress.
Dhruva Sarja Relationships
Dhruva was in a relationship with his childhood sweetheart Prerana Shankar and the couple got engaged on December 9th, 2018. The following year, i.e. on November 24th, 2019, Dhruva tied the knot with Prerana.
The couple later became parents to a baby girl on October 1st 2022. In August 2023, Dhruva shared a video on Instagram announcing the news that Prerana was pregnant with their second child.
Dhruva Sarja Education
Dhruva did his schooling at Baldwin Boys High School, Bangalore. The actor completed his education till 12th standard from that institution. There are no further details available about Dhruva's educational qualifications in public sources.
Dhruva Sarja Controversies
Dhruva's film 'Pogaru' stirred controversy as the protagonist in the movie was seen attacking a priest while performing a haven. A section of The Brahmin community protested strongly as that scene apparently hurt their religious sentiments. Soon, Dhruva released a statement mentioning that the makers of the movie did not intend to hurt the feelings of any community. Following the controversy, the makers of Pogaru decided to remove 14 scenes from the film.
Dhruva Sarja Profession
Dhruva made his acting debut in 2012 with 'Addhuri', a film directed by A.P. Arjun. He played the lead role of Arjun in the movie and was paired opposite Radhika Pandit. For his performance in the first film, Dhruva received wide praise from critics and movie lovers. The actor also received several awards such as Best Male Debutant at the SIIMA Awards, Best Debutant at the Suvarna Film Awards, and Best Debutant – Male at the Udaya Film Awards.
Dhruva's next film was 'Bahaddur' in 2014 in which he was again cast along with Radhika Pandit. It was followed by the Chethan Kumar-directed movie Bharjari in 2017. The following year, Dhruva made a guest appearance as himself in the film 'Prema Baraha'. The next film from the actor was 'Pogaru' in 2021, released by Nanda Kishore.
Currently, Dhruva has shifted his focus to pan-India films. The upcoming films from the actor include 'Martin', directed by AP Arjun and he has already finished the shooting of the movie. The other actors in the movie are Vaibhavi Shandilya, Nikitin Dheer, and Girija Lokesh.
Dhruva will also be seen in the Prem-directed movie 'KD: The Devil' where he will be acting along with Shilpa Shetty, V. Ravichandran, and Sanjay Dutt. Apart from Kannada, both these films will also be released in Telugu, Tamil, Malayalam and Hindi languages.
Dhruva Sarja Source Of Income
Dhruva's main source of income is from acting in films. As per sources, the actor's net worth falls somewhere between $ 2 million to $5 million.
Lesser Known Facts About Dhruva Sarja
When Dhruva's brother Chiranjeevi was in school, his parents used to get a lot of complaints about him from school. After the brothers grew up, Dhruva once asked Chiranjeevi what if he had a son who was like his father. Chiranjeevi responded by stating that he would also have a son and would also get a lot of complaints about him from the school.
Ahead of the release of the film 'Pogaru', Dhruva said in an interview that he feels the pressure to live up to his uncle Arjun Sarja's legacy.
Even before Chiranjeevi's son was born, Dhruva gifted a silver cradle worth Rs.10 lakhs to his sister-in-law Meghana Raj and his nephew.
Read more: Seema Deo: Everything About The Veteran Marathi Actress!
Dhananjay (Daali): Everything About The Actor, Producer, And Lyricist!