Discovering the Majestic Beauty of SkyAvenue and Chin Swee Stations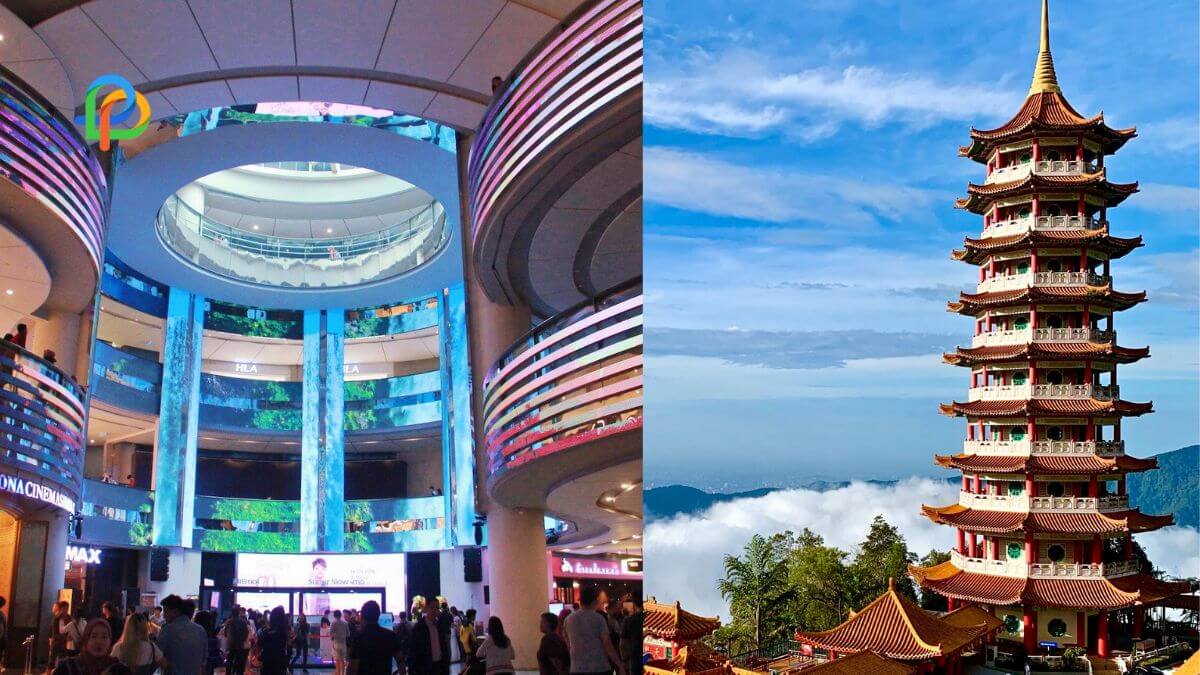 Are you a travel enthusiast who loves exploring unique destinations? Do you love the thrill of discovering breathtaking views that leave you in awe? If yes, then you must add SkyAvenue Station and Chin Swee Station to your list of must-visit places. Located in the heart of Genting Highlands, Malaysia, these stations offer an enchanting experience that you wouldn't want to miss.
SkyAvenue Station – The Ultimate Destination for Entertainment and Fun
SkyAvenue Station is a hub of entertainment and fun, offering a range of exciting activities and attractions for visitors of all ages. From shopping and dining to gaming and movies, this station has something for everyone. Here are some of the highlights that make SkyAvenue a must-visit destination:
Shop till you drop – SkyAvenue boasts over 100 retail outlets offering everything from high-end luxury brands to trendy fashion and accessories.
Indulge in culinary delights – With over 70 dining options, SkyAvenue caters to all tastes and preferences, from local Malaysian cuisine to international delicacies.
Get your adrenaline pumping – Skytropolis Funland is an indoor theme park that promises non-stop thrills and excitement. With over 20 rides and attractions, including the Skytropolis Indoor Theme Park, the Sky VR and Ripley's Believe It or Not! Adventureland, you will never run out of fun things to do.
Catch a movie – Golden Screen Cinemas at SkyAvenue offers a state-of-the-art movie experience with the latest blockbuster movies.
Test your luck – The Casino de Genting is the perfect place for those who love to gamble. With over 3,000 gaming machines and 426 table games, you are sure to find something that suits your taste.
Chin Swee Station – A Spiritual Haven Amidst Nature's Splendor
If you are looking for a more serene and spiritual experience, Chin Swee Station is the perfect place to visit. Located just a short distance away from SkyAvenue, this station is nestled amidst the lush green hills of Genting Highlands and offers a breathtaking view of the surrounding landscape. Here are some of the highlights that make Chin Swee Station a must-visit destination:
Soak in the tranquility – The Chin Swee Caves Temple is a place of serenity and calmness, offering a peaceful retreat for those seeking a spiritual experience. The temple is dedicated to the Chinese monk Chin Swee, who is believed to have been a prominent figure in the spread of Buddhism in the region.
Take a walk in nature's embrace – The Awana Skyway cable car takes you on a scenic journey over the hills and valleys of Genting Highlands, offering panoramic views of the surrounding landscape. The cable car ride ends at the Chin Swee Station, where you can take a leisurely walk amidst nature's splendor.
Be awed by the majestic architecture – The Chin Swee Caves Temple boasts an impressive array of traditional Chinese architecture, including intricate carvings, ornate decorations, and exquisite statues. The temple is a feast for the eyes and a testament to the rich cultural heritage of the region.
Seek blessings from the divine – The temple has several prayer halls where you can offer your prayers and seek blessings from the divine. The halls are adorned with intricate decorations and beautiful artwork, adding to the spiritual ambiance of the temple.
In conclusion, SkyAvenue Station and Chin Swee Station are two unique destinations that offer a diverse range of experiences to visitors. Whether you are looking for entertainment and fun or a spiritual retreat amidst nature's splendor, these stations have something to offer for everyone.