Dumas Beach: A Complete Travel Guide To Most Haunted Beach!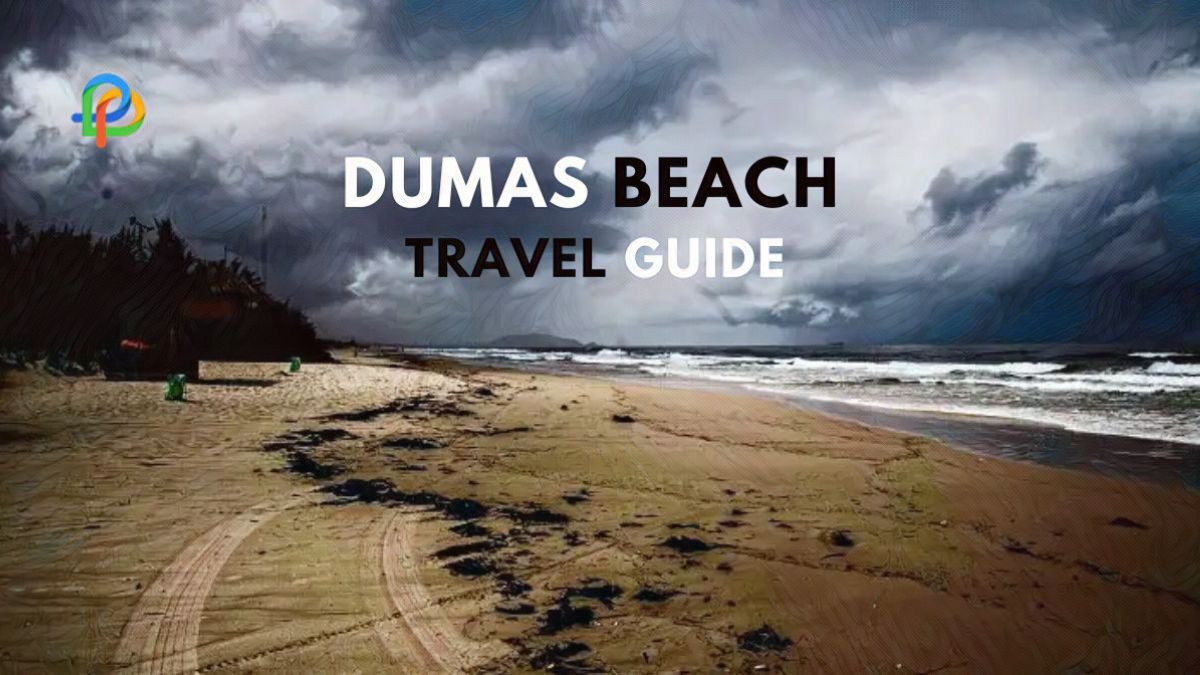 Are you a beach lover who feels super excited to enjoy the breathtaking view of the sunset? In this article, we introduce you to one such spectacular beach located in the Gujarat state of India.
Dumas beach is famous not just for its scenic beauty but also listed among one of the top 35 haunted spots in India. Now you might be curious to know more about the haunting stories surrounding the beach.
In this Dumas beach travel guide, we take you through the history of Dumas beach, things to do, food and accommodation, the best time to visit, and much more.
Location
A rural beach, Dumas beach lies along the Arabian sea and is located 21 Km southwest of Surat city in the Gujarat state of India. The state spans an area of 196,024 km² and the major cities of Gujarat include Ahmedabad, Surat, Vadodara, and Rajkot.
Surat is situated 234 km away from Ahmedabad, 154 km from Vadodara, and 297 km from Mumbai. Apart from Dumas beach, the state of Gujarat is also home to several other beautiful beaches such as Mandvi Beach, Nagoa Beach, and Dwarka Beach to name a few.
Dumas Beach Climatic Conditions
Starting from March, the summer season begins in this area and it ends in June. During these months, the climate will be scorching and humid and the temperature hovers between a maximum of 32 degree Celsius and a minimum of 22 degrees Celsius. Beginning from July till September, it's the monsoons and the rainfall will be quite heavy.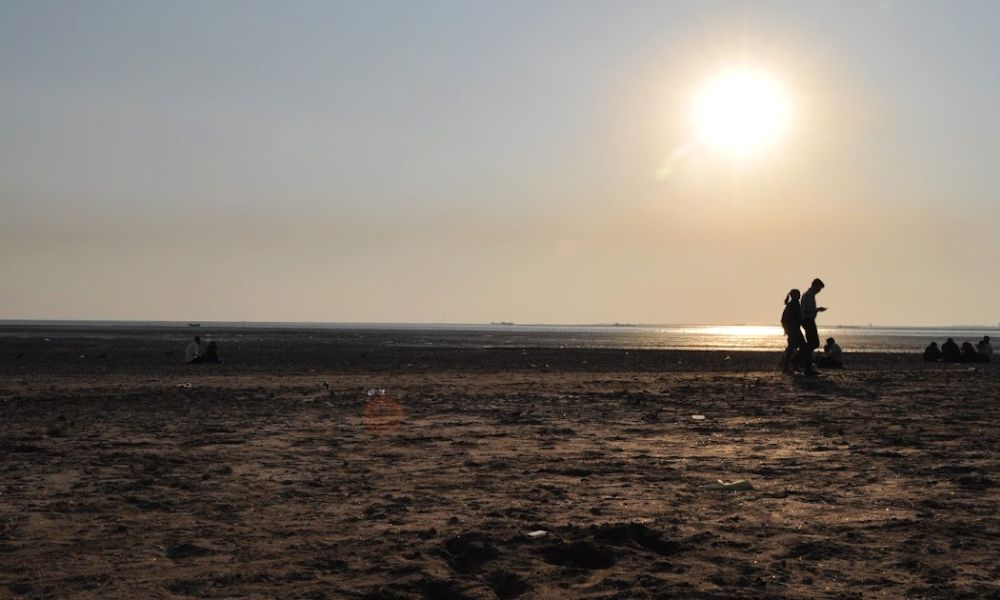 The onset of winter starts in November and ends in February with the temperature falling somewhere between a minimum of 15 degrees Celsius to a maximum of 29 degrees Celsius.
Best Time To Visit Dumas Beach Gujarat
Plan a visit to Dumas beach sometime between the months of October till February. The weather will be quite pleasant and it would be the best time to explore the picturesque beauty of this place.
Stay away from visiting Dumas beach between March and June as the weather will be quite hot. The months starting from July till September are also not recommended as heavy rainfall may play spoilsport.
History Of Dumas Beach
As you know by now, Dumas beach is one of the top haunted spots in the country. Famous for its paranormal activity, there are rumors that some people have heard whispers at this beach and others went for an evening walk but never returned.
One more aspect worth mentioning is that the sand here is black in color. Going by folklore, Dumas beach used to be a cremation ground in the past that caused the sand to turn black. However, as per experts, the high iron content is one of the reasons behind the black-colored sand.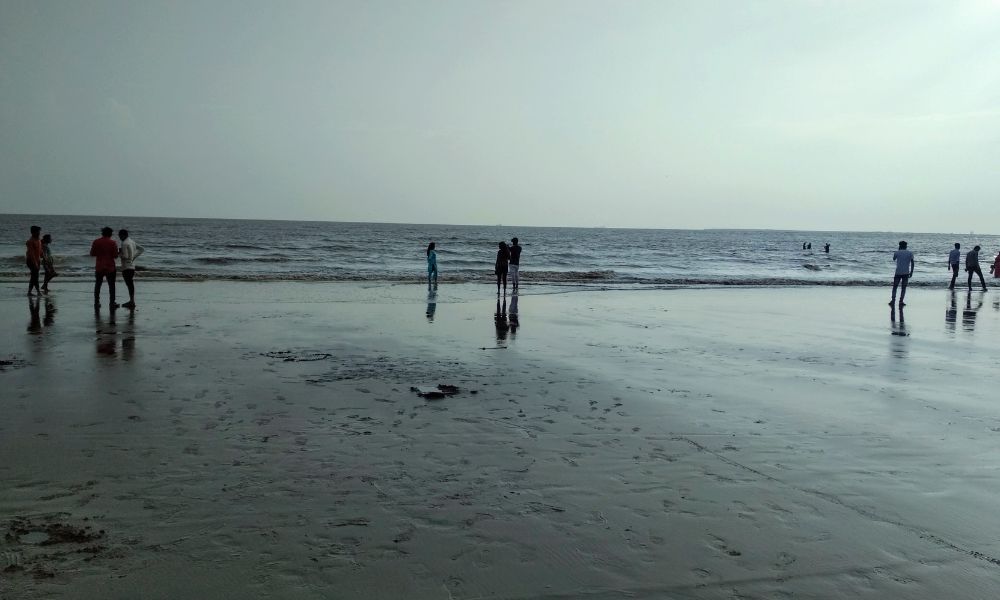 The black-colored sand and the isolated location were the main factors that made this beach one of the most haunted spots. Having said that, most of the stories about supernatural occurrences at Dumas beach are yet to be proven and remain unverified.
Things To Do In Dumas Beach
It would be an altogether different experience to visit the Dumas beach filled with black-colored sand. Managed by the Surat Municipal Corporation, this beach is stunning with beautiful palm trees and rocks and the perfect weekend getaway to spend leisure time with your family or friends. Camel rides are another must-do activity at Dumas beach. Riding on the back of a camel along the seashore is a wonderful experience that just cannot be described in words.
By planning a visit to Dumas beach, you can also explore other tourist attractions situated in the vicinity. One such temple is the Dariya Ganesh temple, located nearby to the beach. If time permits, you can also consider visiting the Surat Castle, the Dutch cemetery, and Sneh Botanical Garden.
How To Reach Dumas Beach
If you prefer traveling by flight, Surat airport is just 7 to 8 Km away from Dumas beach. On the other hand, if you opt for a train journey, Surat Railway Station is the nearest railhead at a distance of approximately 22 to 23 Km. Last but not the least, traveling by bus is also pretty convenient as the City Light bus stop is just 14 km away from Dumas beach.
Food And Accommodation
If you are a hardcore foodie, Dumas beach is one such place where you can try out authentic Gujarati cuisines. Famous for dishes such as Pav Bhaji, Bhajiya, and Gathiya, this place welcomes you with mouthwatering food items.
The other aspect that deserves special mention is that Dumas beach houses Gujarat's first floating restaurant, 'Pirates Voyage'. Launched back in 2016 at Kadi Falia in Dumas's Mahadev Ovara, the restaurant offers a unique dining experience for its visitors.
Designed on the pirate's theme, the ship is 30 meters long and 12 meters in width. With both lower and upper decks, the ship has the capacity to accommodate nearly 200 people.
When it comes to accommodation, the popular hotels in Surat include Lords Plaza, The Gateway Hotel Athwalines, and The Grand Bhagwati where you can check out for staying.
Conclusion
Hope you are all set to head to one of the famous haunted places in the country, Dumas beach. This place welcomes its visitors with the beauty of black sand which is a rare sight to watch.
Also, as a beach lover, you just cannot afford to miss out on the fantastic sunsets at Dumas beach. Moreover, the palm trees, big rocks, and camel rides add to its beauty making it one of the must-visit destinations in India.
With a variety of bhajis on offer, those who are crazy about food will also have a lovely time here. The unique experience of having food at a floating restaurant and the renowned tourist attractions such as Dariya Ganesh temple in the vicinity makes Dumas Beach worth adding to the top of your bucket list.
Read More:
Anoushka Shankar: Facts To Know About British Musician!
Thrissur: Discover The Cultural Hub Of South India-Kerala!