Gwalior: Explore The Tourist Capital Of The Madhya Pradesh!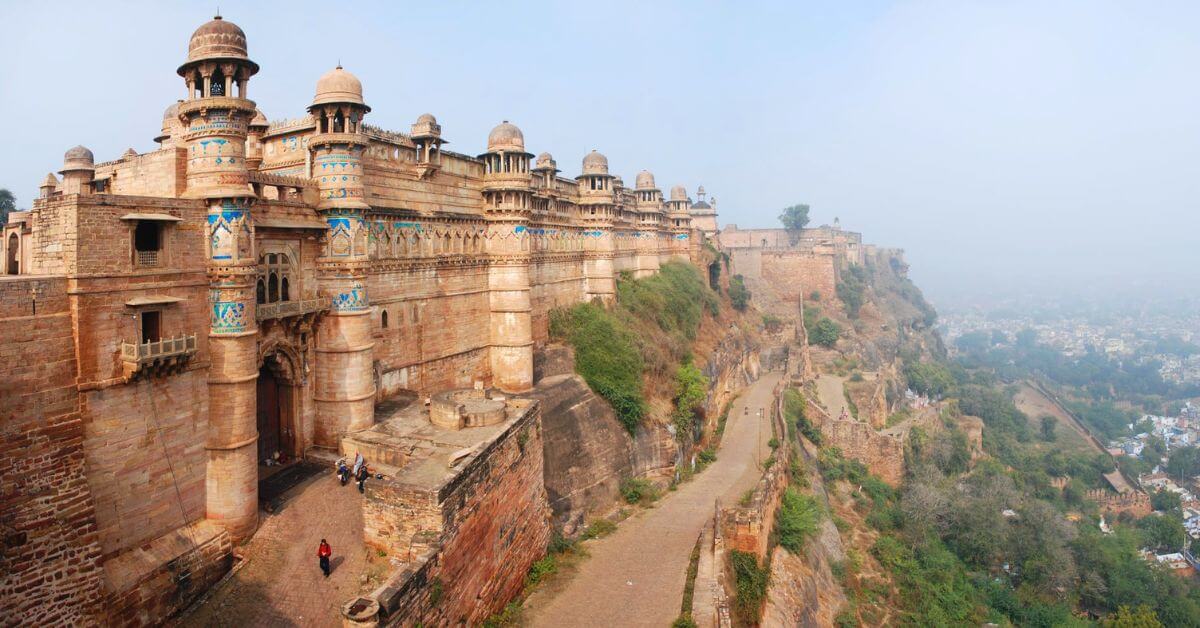 Gwalior, India's most beautiful city, is well-known for its magnificent palaces, old temples, and medieval fort. The city is known for its majestic history and rich cultural heritage, as well as being the birthplace of the great musician Tansen.
Gwalior, also known as the fort city, was previously the seat of several northern Indian kingdoms. It is said that the fort was dubbed "the pearl among Indian fortresses." This majestic hill overlooks the entire city.
Adds a captivating look to the scenic atmosphere of this exciting place. Gwalior, which was founded by king Surajesan, has a majestic charm that speaks volumes about its illustrious past. The most notable royalty of India resided in this lovely historic city.
Which is surrounded by lovely hills and greenery. The striking architecture of Gwalior reflects the city's regal appeal. Gwalior has a lot to offer travelers in terms of well-known tourist attractions.
Best Places To Visit In Gwalior
Sound and Light Show at Gwalior Fort
Jai Vilas Palace Museum
Sasbahu Temple
Gujari Mahal Museum
Tansen's Mausoleum
Bateshwar Temples
Tighara Dam
Gopachal Parvat Rock-cut Sculptures
Patankar and Sarafa Bazaars
Madhav National Park
1. Sound And Light Show At Gwalior Fort
One of the most well-known heritage sites is the Gwalior Fort. Through its structure, architecture, and the nightly sound and light show, the fort recounts the tales of Madhya Pradesh's glorious past and the adversities it has endured.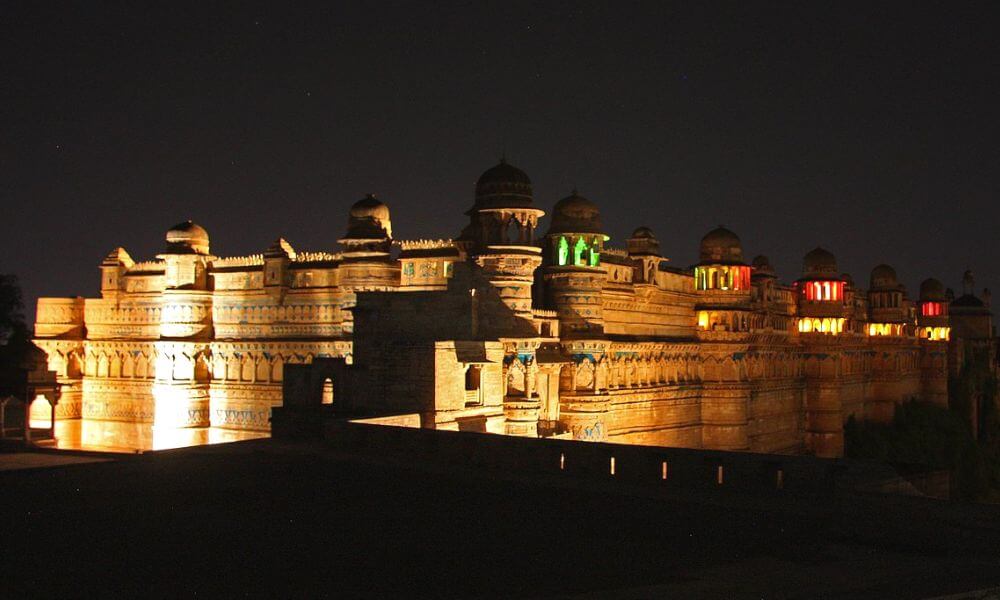 The performance takes place in the Man Mandir Palace amphitheater at the Gwalior Fort. Additionally, the program is broadcast separately in Hindi (07:30 p.m.) and English (08:30 p.m.). For Indians, the ticket costs just Rs. 75, while it costs Rs. 250 for foreigners
2. Jai Vilas Palace Museum
The Jai Vilas Palace, designed by Michael Filose and built by Maharaja Jayaji Rao Scindia in 1874, is an example of fine European architecture in India. It has more than you can imagine, including the biggest pair of chandeliers in the entire world.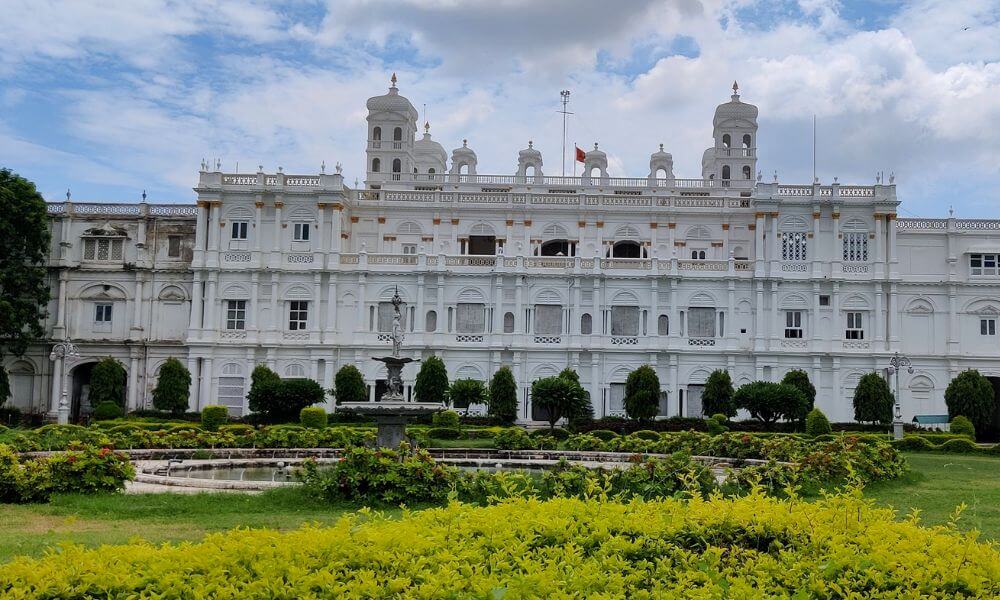 Malabar furniture, oil paintings, a silver train, and much more. The museum, which ranks among the best places to visit in Gwalior, also has a fantastic collection of artifacts from the 19th and 20th centuries.
It is accessible from 10:00 am until 4:30 pm. For Indian citizens, the entry ticket costs Rs. 120, while it costs Rs. 800 for foreigners.
3. Sasbahu Temple
One of the primary reasons for Gwalior's popularity with both domestic and international visitors is the Sasbahu Temple, which is nearby the Gwalior Fort. King Mahipala of the Kachchhapaghata Dynasty built the temple in 1093.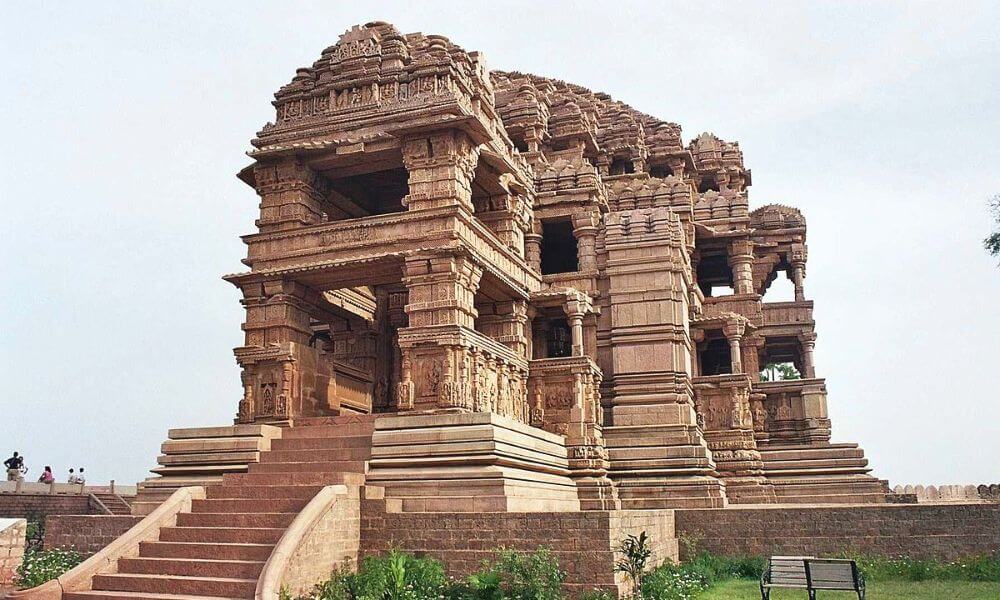 It has been subjected to numerous attacks since then. It is said that the temple's original name was Sahastrabahu Temple, which was later changed to Sasbahu Temple. The temple's architecture is stunning.
Within its walls are intricately carved idols of Lord Vishnu, Shiva, and Brahma. This is open from 8 a.m. to 5 p.m.
4. Gujari Mahal Museum
Another historical site in Gwalior, Gujari Mahal, captivates tourists with its unmatched beauty. The exterior and interior design of the building are both breathtaking. Raja Mansingh constructed this opulent palace for queen Mrignayani in the fifteenth century.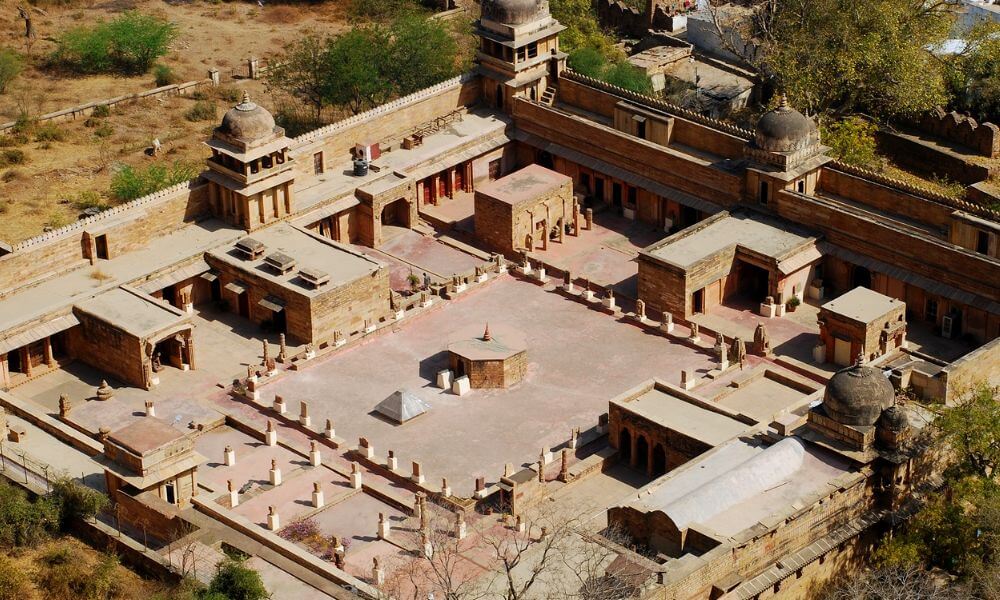 Since then it has endured many ups and downs while remaining steadfast. This structure, which was once a part of Gujari Mahal Fortress, is now a museum. An excellent collection of Hindu and Jain sculptures.
Artifacts from the first and second centuries, weapons, and many other items are available. It is open from 10 a.m. to 5 p.m. and costs 10 rupees to enter.
5. Tomb Of Tansen
Tomb Of Tansen (Tansen's Mausoleum) is one of the wonderful places in Gwalior that are significant in its history. One of the nine jewels of Akbar's court, Tansen is hailed as one of the most important figures in Hindustani classical music.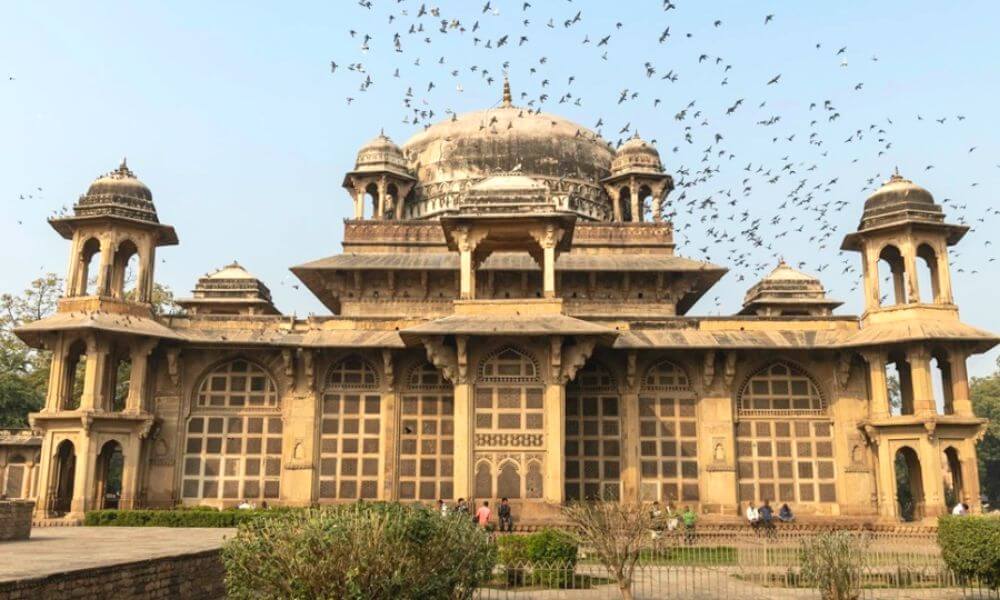 Tansen grave is situated inside the Muhammad Ghaus Mausoleum Complex in Gwalior. The tomb, which is a popular tourist destination in Gwalior, features straightforward Mughal architecture.
Here, a festival known as "Tansen Samaroh" is organized every year in his honor. From 9 am to 6 pm, the Tomb Of Tansen is open.
6. Bateshwar Temples
The Bateshwar Temples are a collection of about 200 sandstone temples and one of the most well-known sights in Gwalior. These temples, which were constructed during the rule of the Gurjara-Pratihara Dynasty, are works of architecture that leave the viewer speechless.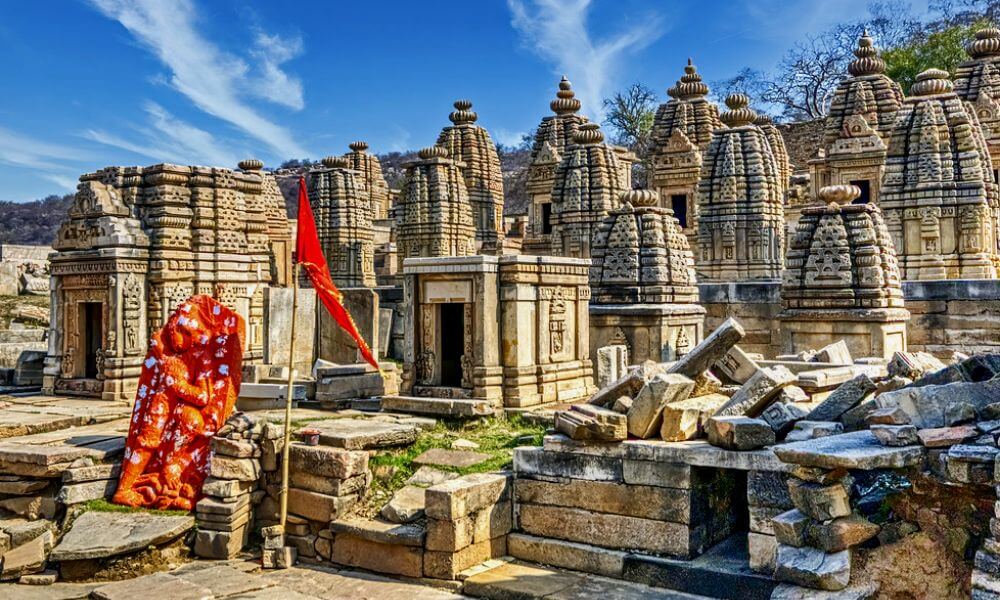 Brilliant carvings can be seen throughout the temples. These temples, which honor Lord Shiva and Vishnu, are situated in Padavali Village, 36 kilometers from Gwalior. It is accessible from 9:30 am to 5:00 pm. The entrance ticket costs 15 rupees.
7. Tighra Dam
Adventurers should head to Tighra Dam, which offers the chance to partake in several types of boating, including speed boating, paddle boating, and Jalpari boating. Even a water scooter can be used here.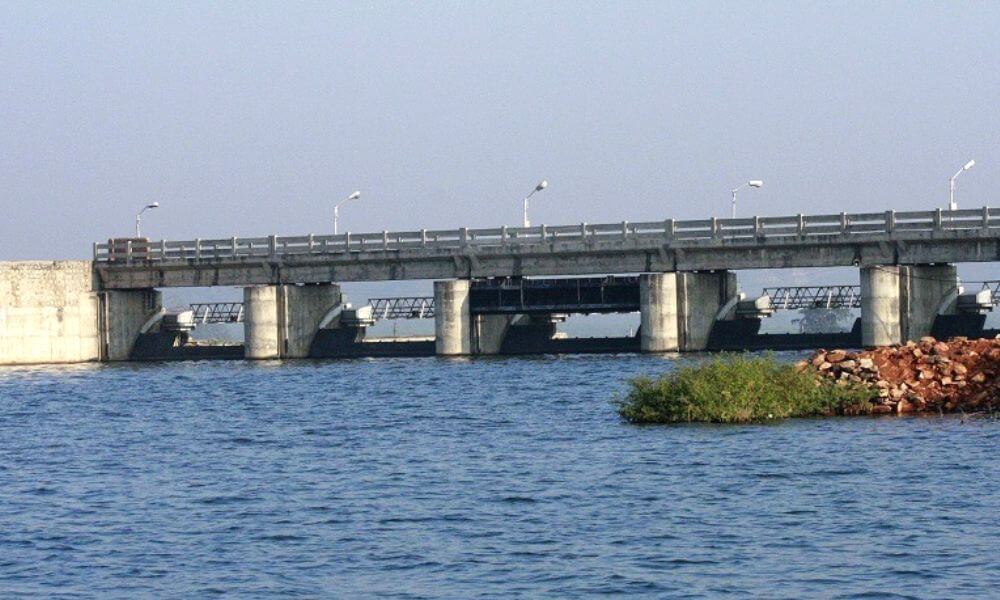 The experience of visiting this location is further enhanced by the breathtaking views of the surrounding landscape. In addition to being a great location for landscape and nature photographers in Gwalior, it is a great getaway for adventure seekers.
Tighra Dam is open from 9 am to 5 pm. Paddle boats cost Rs. 100, speed and jalpari boats cost Rs. 50, and water scooters cost Rs. 350.
8. Gopachal Parvat Rock-Cut Sculptures
Gopachal Parvat is the home to Giant Jain Tirthankara Statues, cut out of rocks. The 40-foot-tall statue of Parshavanatha is the main draw at this intriguing location. Additionally, there are statues of Rishabhanatha, Neminatha, and Mahavira in this area.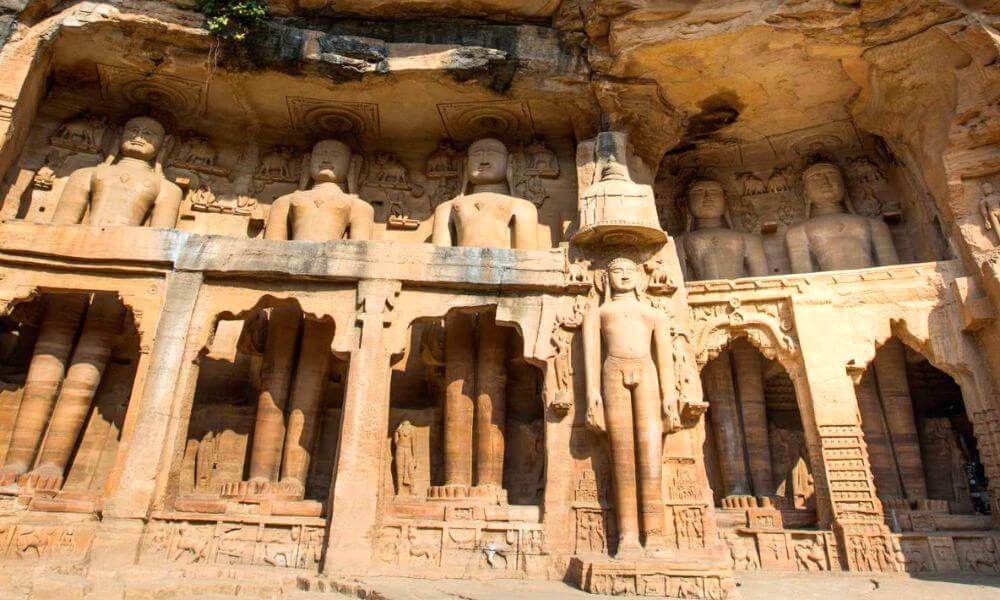 The carvings are thought to have been created between the seventh and the fifteenth centuries. One of the best things to do in Gwalior is to take a tour of this fascinating site, which is filled with ancient idols. It is open 24 hours.
9. Patankar And Sarafa Bazaar
The Patankar and Sarafa Bazars are two locations in Gwalior that are popular with both locals and visitors. While visiting Gwalior, you must visit these vibrant markets that are dressed in a thousand different shades of joy.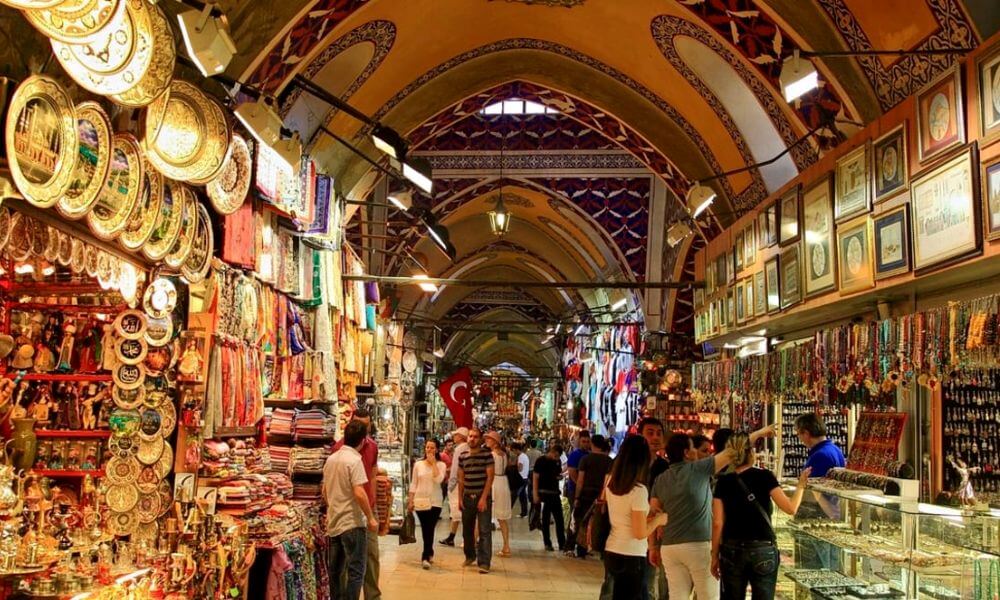 Patankar and Sarafa are a shopper's paradise because of the wide selection of handicrafts, jewelry, and textiles available here. These bazaars will satisfy your needs, whether you want to decorate your home or add some unique items to your wardrobe.
These markets offer a variety of delicious food items, so you can go on a street food binge in addition to shopping there. From 10 a.m. to 10 p.m., you can visit these bazaars.
10. Madhav National Park
The biodiversity that Madhya Pradesh's wildlife sanctuaries hold draws wildlife enthusiasts from all over the world. Among the most well-known, is Madhav National Park in the Madhya Pradesh town of Shivpuri.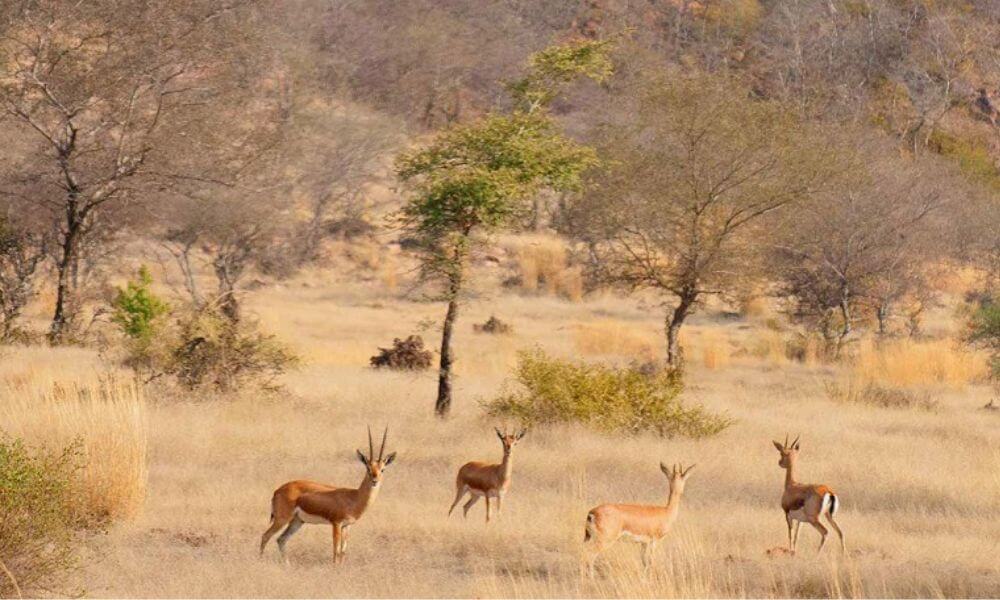 Provides thrill-seekers visiting Gwalior with an exhilarating adventure. There are many different types of plants and animals in the 354 sq. km. park. For Indians and foreigners, the ticket costs 15 and 150 rupees, respectively.
It is accessible from 02:30 to 6 p.m. and 6:30 to 10:30 a.m.
How To Reach Gwalior?
There are several ways to reach Gwalior from New Delhi, like via, train, bus, and airplane. The distance from New Delhi to Gwalior is approximately 329 km. A train departs New Delhi in 3 hours and 35 minutes at the very least.
The quickest way from New Delhi to Gwalior is by train to Gwalior Jn. The quickest way to get from New Delhi to Gwalior is to take a flight to Rajmata Vijaya Raje Scindia Air Terminal, which takes 55 minutes only.
The recommended mode of transportation from New Delhi to Gwalior is by train to Gwalior Jn, which takes 3 hours and 35 minutes. One of the other ways to reach Gwalior is by bus which takes almost 5 hours.
For this mode, take a bus from New Delhi to reach Agra. Then, take a bus from Agra to reach Gwalior.
Read More:
Explore Gaya: The Holy City Of Bihar! Top Attractions 2023!
Palampur: Explore The Offbeat Places And Hidden Treks-2023!