Harish Pengan: A Beloved Actor Who Will Be Missed!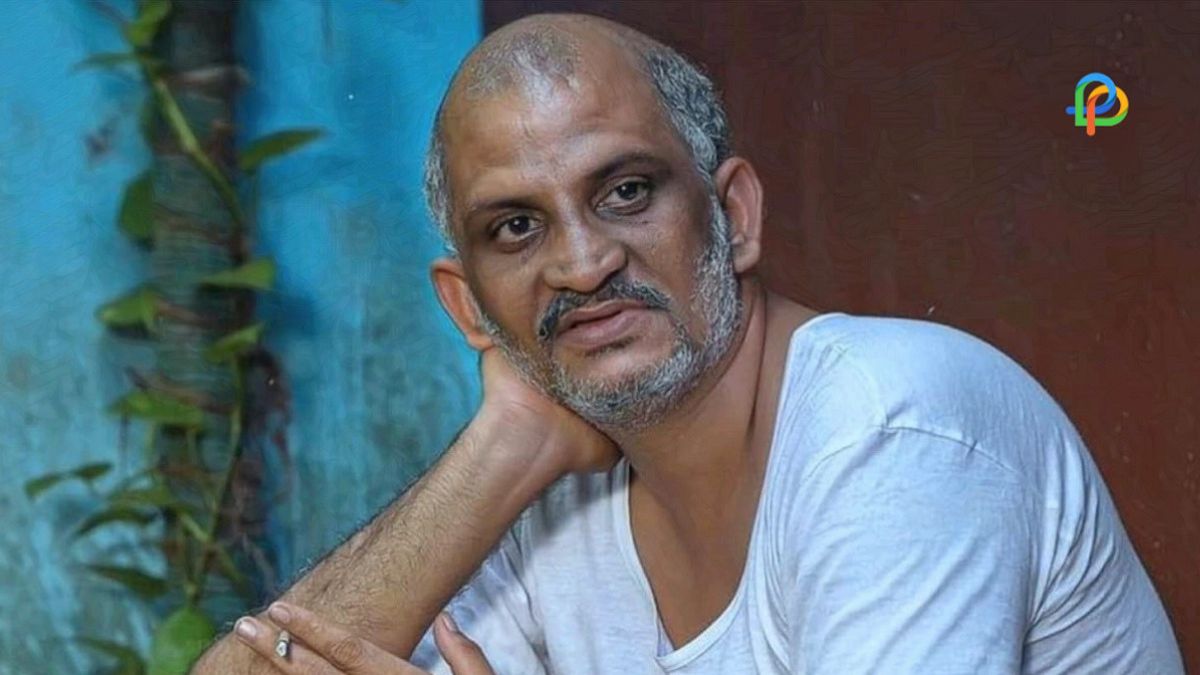 Harish Pengan also known as M.K. Harish Nair was an Indian actor who worked in the Malayalam film industry. A famous comedian, he made his debut in television serials and later switched to movies.
Though Harish forayed into films in 2011 with the Kutty Naduvil-directed movie 'Note Out', he rose to fame after portraying the character of Tomy in the film Maheshinte Prathikaram.
Later Harish Penganwent on to act in several hit movies such as Minnal Murali, Jaane Mann, Jaya Jaya Jaya Jaya Hey, and Priyan Ottathilanu. On May 30th, 2023, Harish passed away at a private hospital in Kochi following liver-related ailments.
Cause Of Death
Following severe abdominal pain, last month Harish was admitted to the intensive care unit (ICU) of Amrita Institute of Medical Sciences in Kochi. Later, the actor went through a series of medical tests and was diagnosed with acute liver disease.
According to the doctors, the actor's condition was serious and he was in urgent need of a liver transplant. However, due to financial constraints Harish's family was not able to raise Rs.30 lakhs, the amount required for the surgery. Meanwhile, the actor's twin sister Sreeja agreed to donate a liver for her brother.
Since there was a need for a huge amount of transplants, several artists from the film industry joined hands to help the ailing actor. Actor Unni Mukundan shared Harish's bank account details on social media platforms and pleaded with everyone to donate their bit.
As the preparation was underway for the liver transplant, Harish had internal bleeding on 30th May. Though the medical team tried to control the bleeding, the actor suffered from a heart attack and breathed his last at 3:14 pm.
Physical Stats
| | |
| --- | --- |
| Full Name | M.K. Harish Nair |
| Birth Place | Thuruthissery, Nedumbassery Panchayat, Ernakulam |
| Birth Date | N/A |
| Date Of Death | 30th May 2023 |
| Age | 49 years |
| Height | N/A |
| Weight | N/A |
| Eye color | Black |
| Hair Color | Black |
| Zodiac Sign | N/A |
| Qualifications | N/A |
| Profession | Actor |
| Father | Karunakaran Nair |
| Mother | Sharadamma |
| Sister | Sreeja, Sindhu Chandran |
| Wife | Bindu K Pillai |
| Children's | Rishi, Yadu |
| Net worth | N/A |
Harish Pengan Family
Harish was born to Late Madavanakkudi Veettil Karunakaran Nair and Sharadamma. Apart from the twin sister Sreeja, the actor has one more sister Sindhu Chandran who was a former member of the Nedumbassery Panchayat.
Harish is married to Bindu K Pillai who hails from Palode in Nedumangad. She works as a nurse in Dubai. Harish is survived by two children, Rishi and Yadu who are students.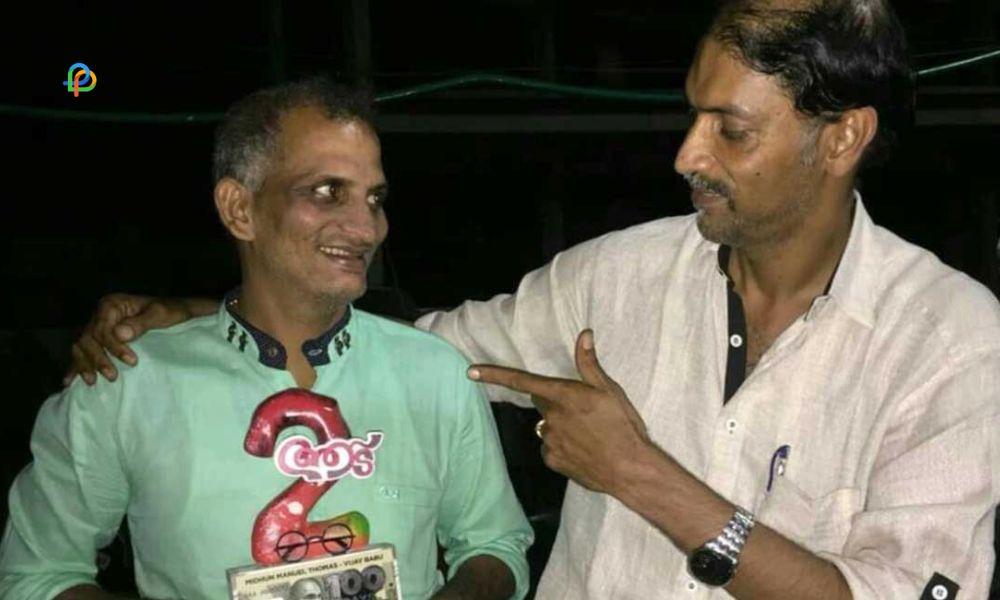 Relationships
Regarding Harish's relationships, there is no news available from public sources.
Education
No details about Harish's educational background are available in the public domain.
Harish Pengan Controversies
After the film fraternity came forward to raise funds for Harish, some netizens posted comments on social media platforms stating that the actor is an alcoholic.
Rubbishing all those rumors as baseless, Manoj K Verghese, a writer-director in the Malayalam film industry came up with a Facebook post on 14th May.
According to Manoj's social media post, he hails from Harish's native place and has known him for the last 40 years. The director is also a close friend of Harish. Apparently, on the day on which Harish was hospitalized, both of them were chatting with each other at his house till 2 in the afternoon.
Later, Harish went to Ernakulam for dubbing. On the way, the actor experienced severe stomach pain and was admitted to Amrita Hospital, Ernakulam. Manoj makes it very clear till that time Harish did not have any symptoms of liver disease and emphatically states that the actor is not an alcoholic.
Harish Pengan Profession
Once Harish went to see the shooting of 'Kayamkulam Kochunni', a television series. On the sets, he spoke to the scriptwriter and expressed his desire to act. However, the scriptwriter asked Harish to come after 2 to 3 months.
Luckily Harish got a call after 3 months and thus went on to portray the role of 'Pengan' in Kayamkulam Kochunni. After the serial was aired, the actor became famous by the name Harish Pengan.
Later in 2011, Harish made his debut in the film industry with the movie 'Note Out' directed by Kutty Naduvil. It was followed by Kunjiramayanam, ace director Basil Joseph's first movie. However, Harish became a household name after acting in the film 'Maheshinte Prathikaram'. In the movie, Harish was cast alongside popular actors such as Fahadh Faasil and Aparna Balamurali.
Gradually Harish became popular as a comedian and won the heart of the Malayalam movie-watching audience. Later, the actor went on to act in several hit films such as Aadu-2, Mamankam, Aarkariyam, Minnal Murali, Jaane Man, Priyan Ottathilaanu, Jo and Jo and Jaya Jaya Jaya Jaya He.
The actor's last released movie was 'Charles Enterprises' and he was admitted to the hospital while acting in the film ' 'Anweshippin Kandethum'. In his career, Harish has acted in nearly 50 movies.
Harish Pengan Net worth
Apart from his income from acting, Harish was also running a small teashop from which he used to earn money.
Lesser Known Facts About Harish Pengan
Once, in an interview with 1000 Arrows, Harish said that he had struggled a lot to get an opportunity in acting.
The actor was staying in a small house situated on 5 cents of land.
After Harish was diagnosed with a liver-related ailment, in an interview, the actor's mother said with teary eyes that Harish was the main earning member of the family and they had loans to pay back.
When asked about Unni Mukundan in an interview, Harish said that he is a very kind-hearted person and knows very well how to behave with people in society.
Harish was not a member of the Association of Malayalam Movie Artists (AMMA), an association formed by actors in the industry. According to Manoj K Verghese, Harish's close friend, his financial position did not permit him to become a member.
When Idavela Babu, an office bearer of Amma was contacted to explore the possibility of raising funds for Harish's treatment, he replied that technically it is not possible to raise funds as the actor was not an official member of the organization.
Read More:
Sudha Chandran: All About The Famous Indian Classical Dancer
Adah Sharma: Net Worth, Biography, Family, And More!