Jharkhand Identified Five Sites For Skywalk To Boost Tourism!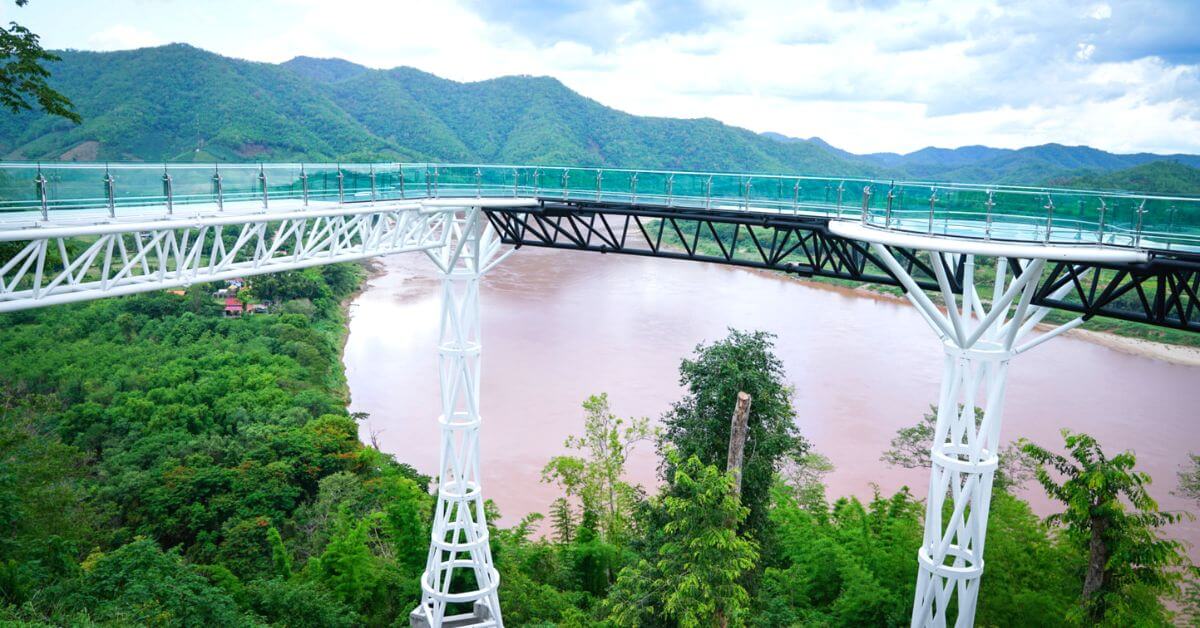 A stroll along a skywalk is the best way to enjoy the scenery and get some great sunset photos. Pelling, Wayanad, and Rajgir are just a few Indian cities that boast breathtaking skywalks. And now, Jharkhand is getting brand new skywalks.
That will offer spectacular views of the state's most famous landmarks and waterfalls.
Jharkhand Skywalks Will Be Built Over Scenic Waterfalls
The Jharkhand tourism department will reportedly build glass bridges in five newly designated tourist spots, as reported by The Times of India. According to a spokesperson quoted by TOI, the Jharkhand government plans to install skywalks.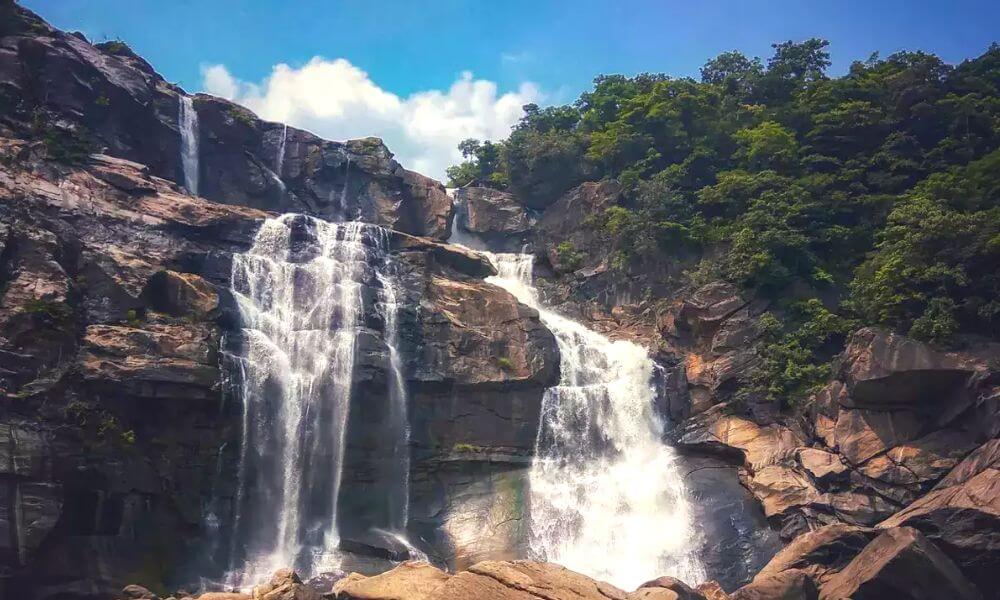 At the Hundru, Jonha, and Dassam waterfalls in Ranchi. That's why there's a glass bridge so tourists can gawk at the waterfalls up close. And at Netarhat, Latehar's picturesque hill station, they plan to build a skywalk.
In addition, Ramgarh's Patratu neighborhood will soon be home to a new glass bridge. The town of Patratu is famous for its verdant landscape and winding roads that pass through grassy fields. It is Jharkhand's quintessential road trip location.
An Effort To Increase Visitation To The State
The government of Jharkhand is counting on skywalks to attract more adventure and leisure travelers to the state. Did you know that Ranchi's Hundru Waterfalls are the country's 34th highest?
It has a 320-foot vertical drop. About 45 kilometers from Ranchi, the area around Jonha waterfall is home to a Buddhist temple and is a popular destination for adventurous tourists.
Now that skywalks exist, there are even more incentives to visit Jharkhand. And please enjoy your stay in this luxurious metropolis.
All of these locations seem to be well-known hotspots for vacationers. Patratu, in Ramgarh, is famous for its stunning scenery. The Patratu Thermal Power Station and dam were also constructed with Russian assistance in 1962.
The Uttarakhand government has identified five new locations in Ranchi to construct a skywalk, similar to those in Pelling and Rajgir, to increase tourism in the area. Based on preliminary research and site identification by the state tourism department, this proposal may be implemented by the end of 2022, according to some reports.
The Tourism Department needs professional firms to manage the project's implementation. To paraphrase what the official had to say: "Patratu in Ramgarh, Netarhat in Latehar, and three locations in Ranchi (Hundru, Jonha, and Dassam falls) are on the list for skywalk installations by the department.
It seems like every one of these locations is a popular vacation spot. Ramgarh's Patratu is renowned for its breathtaking scenery. In 1962, construction began on the Patratu Thermal Power Station and dam with Russian assistance.
On the other side, Netarhat, located in the Latehar area, is a charming tiny hill station. Netarhat Residential School is a major attraction in the area, and the nickname "Queen of Chotanagpur" has stuck.
Ranchi is home to the well-known Hundru Waterfall, the 34th highest in India. The falls, formed by the Subarnarekha River, are a sight.
About 45 kilometers from Ranchi, you'll find another famous waterfall called Johna. The Jonha Falls, also known as the Gautamdhara, takes its name from the nearby village. An additional local attraction is a Buddha shrine.
Another beautiful waterfall close to Ranchi is Dassam Falls, or Dassam Ghagh, located close to the quaint town of Taimara. People from all around come to see this landmark regularly.
Conclusion
The skywalk project's primary objective is to increase regional tourism and support local communities by enhancing existing attractions.
Read More:
Gaya Top 10 Beautiful Temples And Places To Visit!
Sikar Top 14 Tourist Spot Attractions!