Mrunal Thakur Discusses How She Lost A Film To Priyanka Chopra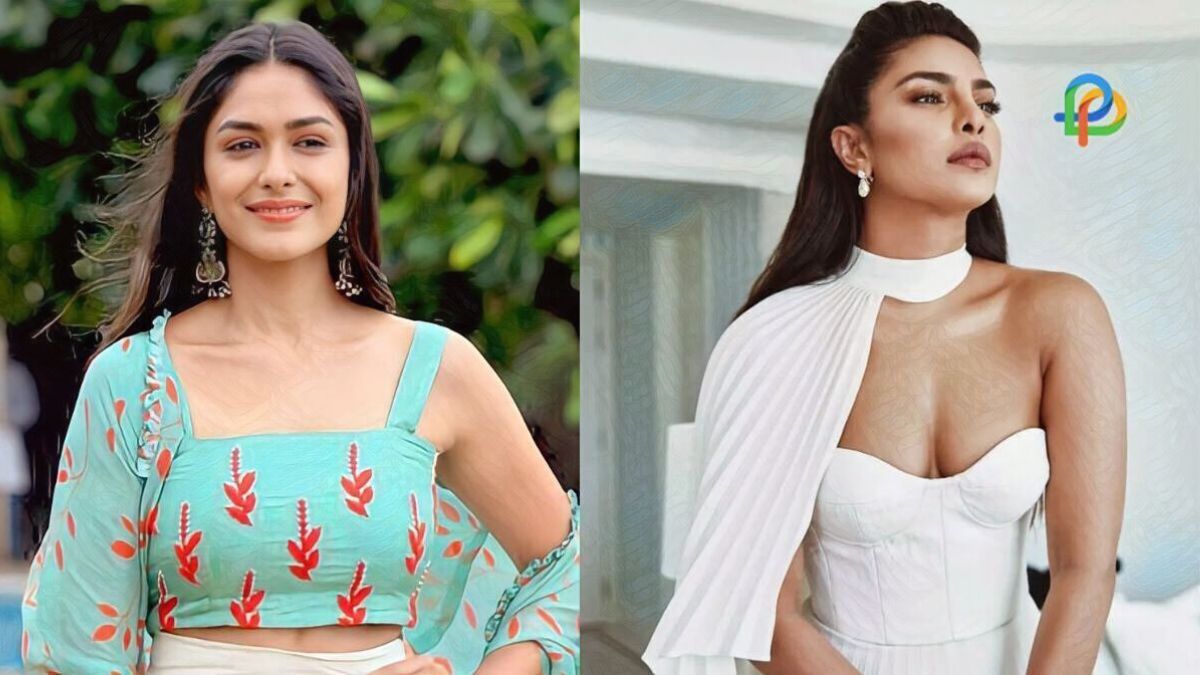 One of the rarest and best of talents in the Bollywood industry, Mrunal Thakur just revealed one of the gossip in Bollywood- and it's only related to her and her career! Mrunal Thakur revealed how she auditioned and was also kind of selected for Jai Gangaajal but here lost the role to one and only Priyanka Chopra- shocked? We were too!
Mrunal Thakur's role as a cop wasn't just made for Gumraah but also the movie Jai Gangaajal- but now she's all set to play the role opposite Aditya Roy Kapur and we cannot keep calm. Mrunal Thakur revealed if things were all in her favor; this would have been her second movie as a cop! Such details, much wow right?
But her first-ever stint as an actress in a uniform is really amazing- she did look like a super cop. The actress also revealed how there have been many roles that she has lost as an actress, and one such one was Prakash Jha's best one called Jai Gangaajal.
She was all set and ready to audition and play the role of the cop in the 2016's hits but somehow lost the part to the ever-stunning actress Priyanka Chopra.
Mrunal Thakur, the young and vibrant actress, has taken the Indian film industry by storm with her exceptional talent and striking presence on-screen. Her journey from television to Bollywood has been nothing short of inspiring.
Mrunal's acting skills are a reflection of her dedication and hard work. She possesses the ability to emote effortlessly and bring life to the characters she portrays. With her captivating eyes and infectious smile, she can convey a range of emotions, from joy and excitement to sorrow and pain.
One of Mrunal's standout qualities is her versatility. She has played a variety of roles, from a small-town girl in "Love Sonia" to a feisty journalist in "Batla House," showcasing her ability to adapt to different characters and genres.
Mrunal's talent goes beyond just acting. She has also proved her mettle in dancing and singing, making her a true triple threat in the entertainment industry. But she recently revealed that she lost the role to Priyanka Chopra and how she somehow regrets not playing the role of the cop then.
The actress also revealed that whatever Priyanka Chopra did in the movie was somehow not her talent then- she would have been not ready and hence wasn't selected- Mrunal Thakur was seen talking to news18 and everything was on point.
She also revealed that losing the role also helped her to learn and take rejection as an expert. Although there are a lot of ups and downs in the career of the actress, she also revealed how everything was happening for her too but she didn't give up.
She gives her 100% and she has just grown perfectly in her career, aiming to be more fruitful and ever shining than ever!
Read More:
Urfi Javed: Facts To Know About The Bold Fashion Icon!
Hoshangabad: Explore The Serene Beauty Of Madhya Pradesh!