The Top Tourist Attractions In The Green City Of Uttar Pradesh, Noida!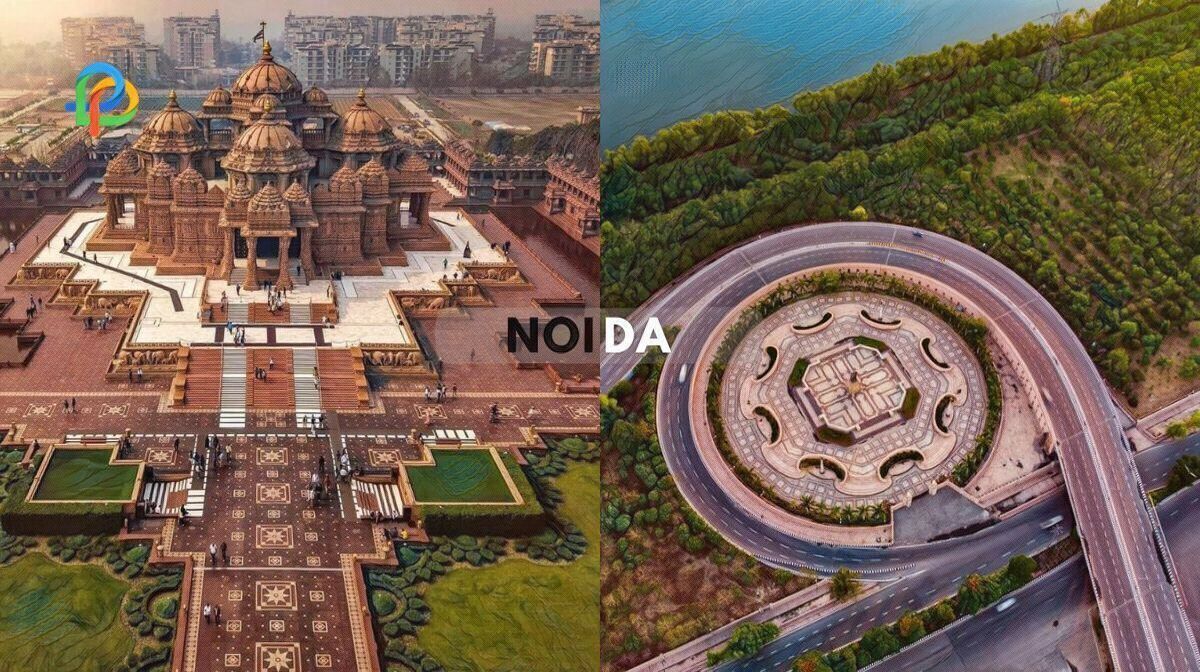 In this hot and humid weather, where should I go in Noida? It appears to be a joke! Absolutely false, because if you believe it is only for corporations and businesses, you are mistaken. Yes, it was founded as an industrial township, but it has since evolved into a hub for all kinds of fun activities. Noida, whether from a fun or fussy boss.
Noida, is a city in the Gautam Buddha Nagar district of the Indian state of Uttar Pradesh. It's always a good time to be in Noida, whether it's during the week or on the weekends. You will have a great time in Noida. It has amazing art galleries, refreshing waterparks, a variety of cafes, shopping malls, and other amenities. There is something for everyone in Noida. You will have the time of your life here with every knock and hook!
So, don't wait until the weekend to pack your bags. If you go to Noida, the weekend will come rushing in. Summer will not bother you because there are so many places to visit! Check out these fantastic places to visit in Noida.
Noida offers a lot, but if you're looking for more options for where and when to travel, check out the ideal guide to the golden triangle tour.
Okhla Bird Sanctuary
Right where the river Yamuna enters the state of Uttar Pradesh, this beautiful declared area of about 3.5 sq km acts as a bird sanctuary. With a lake created by the dam on the river, the place attracts a large number of birds globally, with over 300 species, most of which are heterophilic. In the region, also known as the Shahid Chandra Shekhar Azad Bird Sanctuary, there have been numerous reports of rare bird sightings.
These include the critically endangered white-rumped vulture and Indian vulture, vulnerable species like Baikal teal, Baer's pochard, sarus crane, sociable lapwing, lesser adjutant, bristled grassbird, and Finn's weaver, as well as birds with near threatened status like ferruginous pochard, black-bellied tern, etc. As a result, the Okhla Bird Sanctuary is a popular choice among tourist attractions in Noida and provides a fantastic location for both nature enthusiasts and photographers. The entry fee is Rs. 30 and Rs. 350 for Indians and Foreigners respectively. It is open from 7:00 a.m. to 5:30 p.m.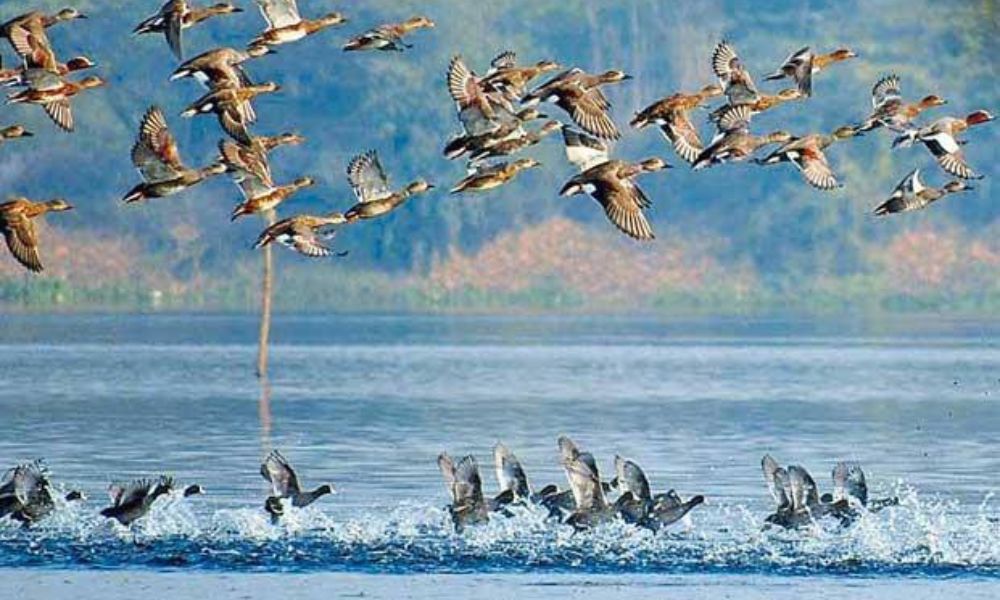 Worlds of Wonder
Worlds of Wonder Water Park is an entertainment park in Delhi, and it is one of the best of its kind. It is one of the best places in Noida to spend a thrilling yet relaxing day out. It is situated inside the Great India Place Mall. This park, which spans an enormous 10 acres, is home to 23 exciting attractions that enthrall all visitors with endless joy and gaiety. This park has taken the thrill and adventure game to the next level by housing activities that cater to every visitor, whether an adventurer looking for thrills and excitement or a shy newbie who is hesitant to ride rollercoasters.
In fact, the park has a special zone called 'La Fiesta,' which has activities and rides that children, seniors, and the elderly can enjoy. It is open from 10:30 a.m. to 7:00 p.m. from Monday to Sunday. One can also enjoy go-karting and water activities in Worlds of Wonder.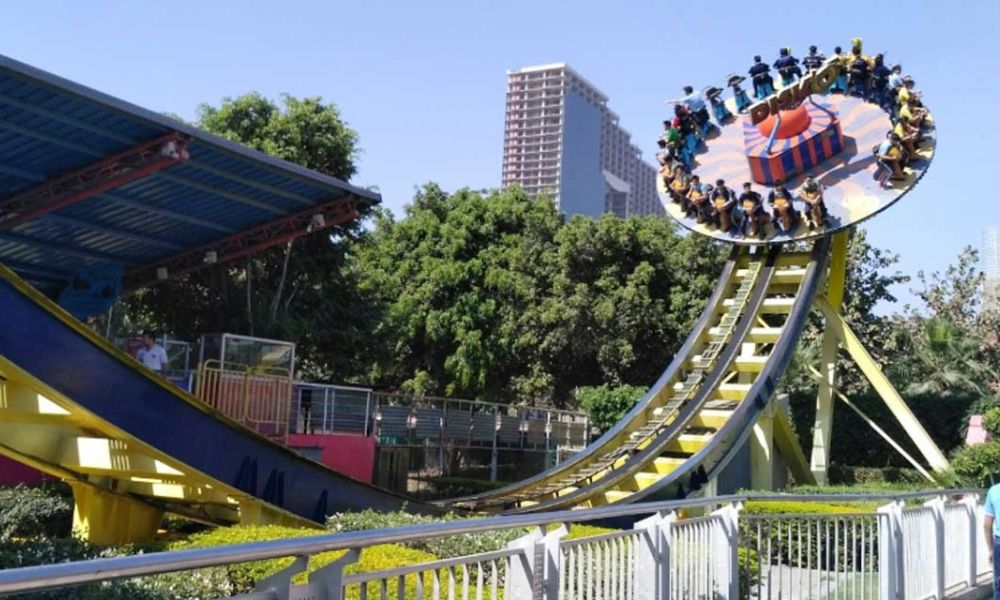 DLF Mall of India
The biggest mall in the nation is DLF Mall of India, which has a floor area of 2 million square feet. It is located in Sector 18 of Noida. The DLF Mall of India set a number of achievements in the market; it was the first shopping center in India to use the novel idea of "zoning."
As an elegantly designed mall, DLF Mall of India offers an ideal mix of shop options spread across five regions and six stories. This mall is open from 10 a.m. to 12 a.m. You can explore the whole mall in approximately 2-3 hours.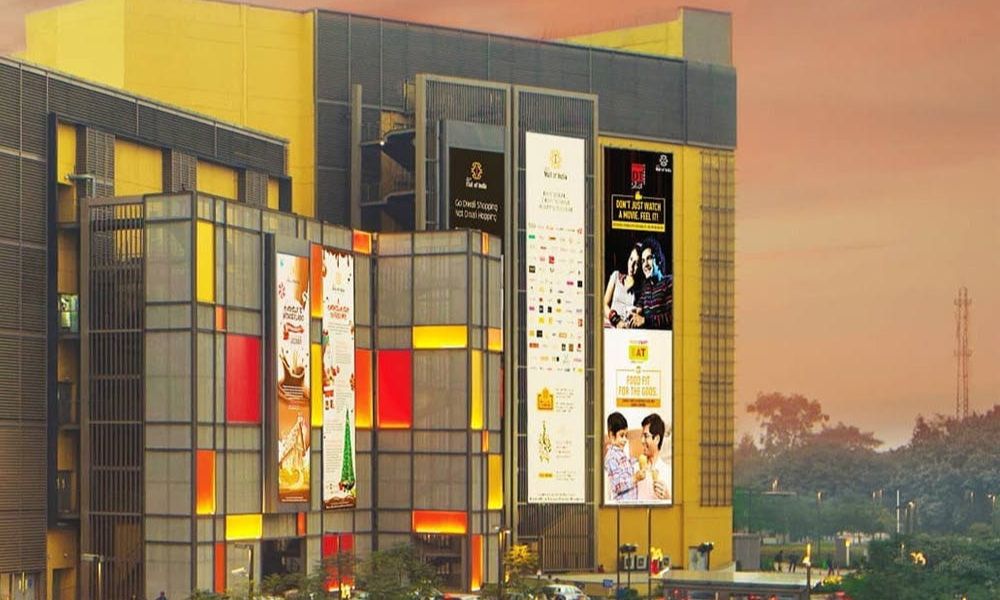 KidZania
An international children's theme park called Kidzania is located in Noida, and it aims to educate kids through fun role-playing games. It features a kid-sized recreation of a city with concrete streets, automobiles, structures, and other amenities. They consist of 90 role-playing activities in which your child can act out a number of different professions, including a pilot, surgeon, chef, journalist, fashion designer, and others.
It's also entirely risk-free. They all receive electronic bands that can be used to track their movements as a form of protection. Undoubtedly a great experience and among the top destinations in Noida. The park is open from 10:30 a.m. to 8:00 p.m. Adults pay INR 650 on weekdays and INR 750 on weekends and public holidays. The recommended time to spend at Kidzania is more than 3 hours.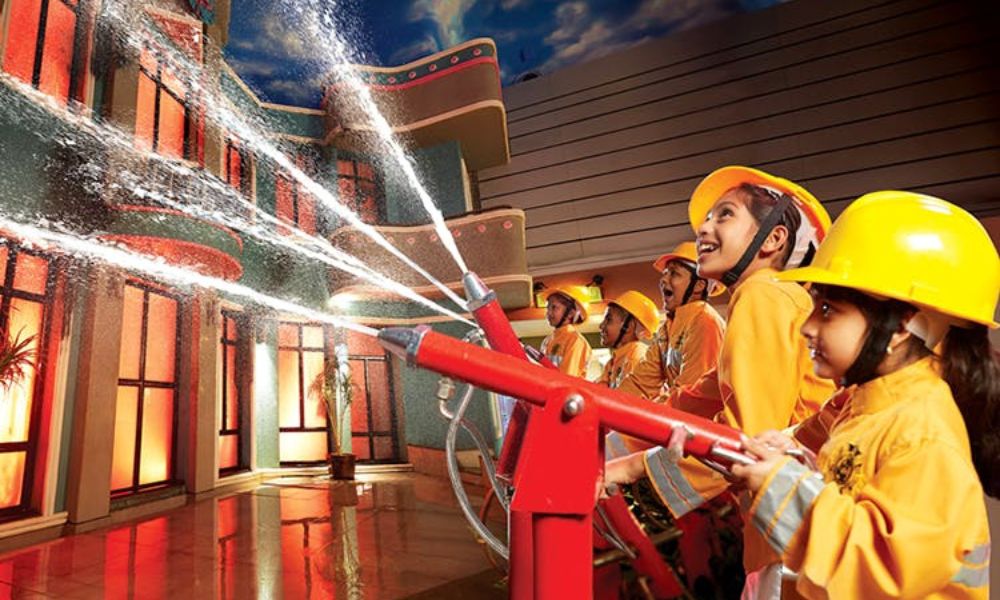 Atlantic Water World
Formerly known as the Delhi Eye, the Atlantic Water World had a name change in the year 2014 and was opened to the public then again. With a full capacity of 3000 people, the park features more than 20 slides and is one of the best places to enjoy in the Okhla region and a favorite of places to visit in Noida.
There are 36 AC cabins with a capacity of 6 each on The Delhi Eye, a Ferris wheel. You can see Red Fort, the Qutub Minar, Lotus Temple, Akshardham Temple, and Humayun's Tomb from here. The 5-acre property features attractions like a wave pool, lazy river, water coaster, and a family pool for everyone to enjoy the place at its best.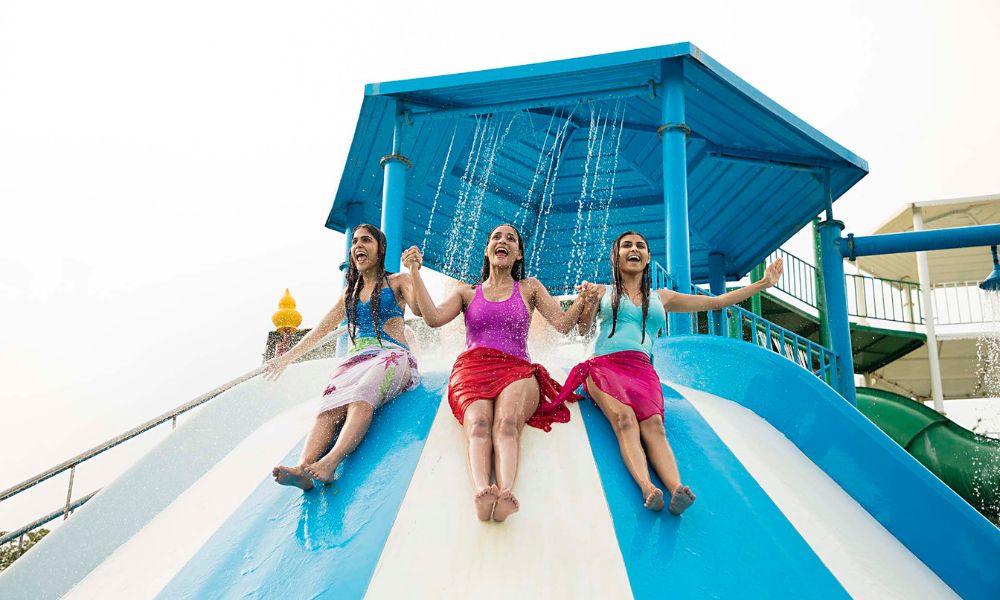 Botanical Garden
One's list of activities to do while visiting Noida must include a trip to the Botanic Garden of the Indian Republic. This garden was started in 2002 as a home to a diverse collection of primitive flora.
Since the park was established by the Indian government, it is home to numerous rare and endangered tree species. This garden, which covers 163 acres, includes an arboretum, a herbarium, and a seed bank. There are no entry fees for the garden but it is closed on weekends. On the other days, it is open from 10:00 a.m. to 5:00 p.m.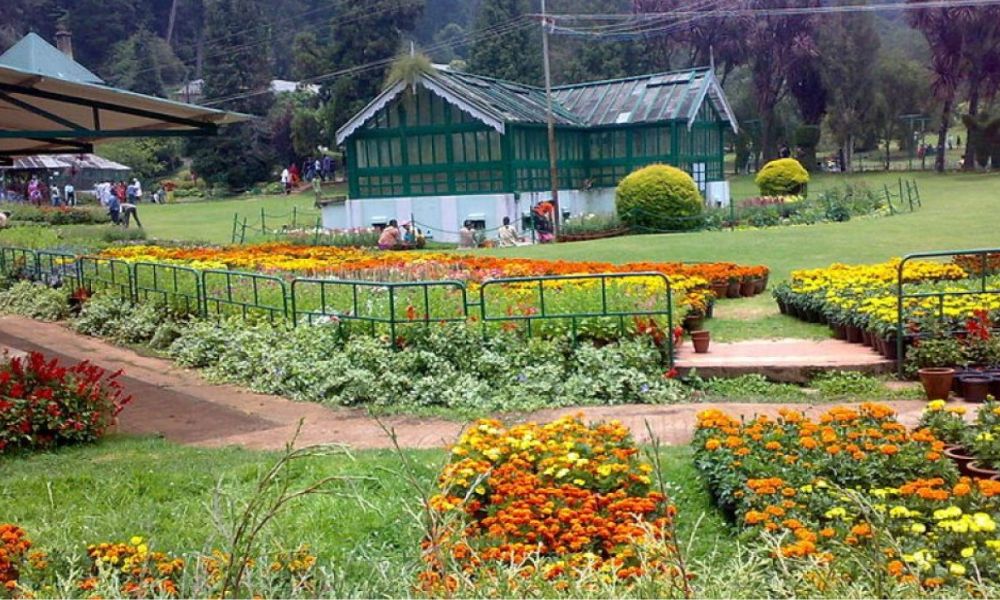 Buddh International Circuit
Officially inaugurated in the month of October 2011, the Buddh International Circuit is a world-class, high-end racing track located in the Greater Noida region of the NCR. The Buddh International Circuit was the venue for the inaugural Formula One Indian Grand Prix, which was held there in 2011.
It is unquestionably a fantastic choice of place to visit in Noida. This is one of the most sought-after locations to visit because, in addition to the race track, the 2500-acre area has a cricket stadium, golf course, field hockey stadium, and a sports academy.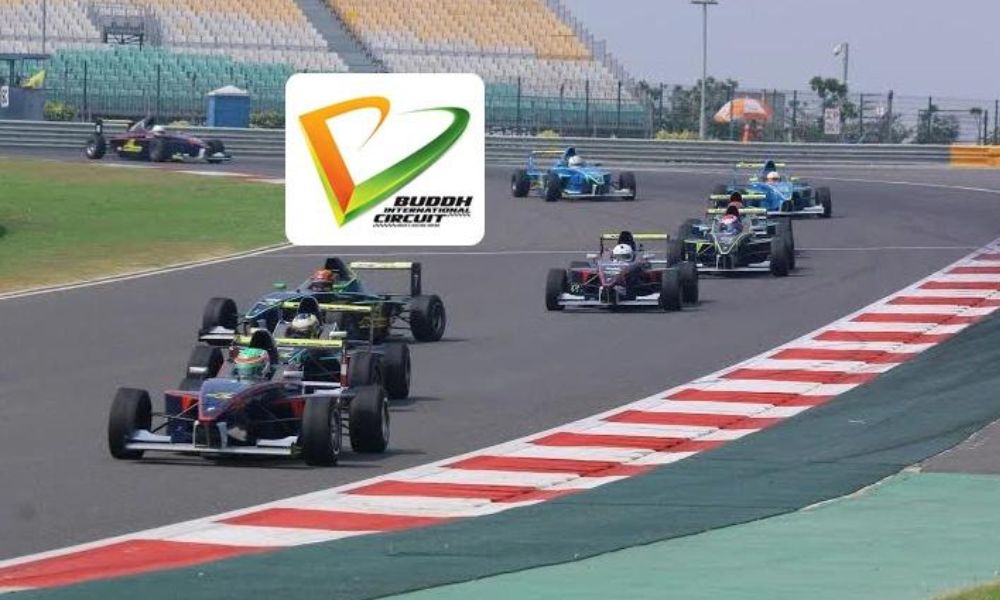 Snow World
It is one of India's leading snow-based theme parks. Snow is created artificially at -10 degrees Celsius using cutting-edge technology in a place like Noida where the presence of snow is unthinkable. It is an ideal getaway for those looking for relief from the hot sun without having to save up for a trip to the mountain peaks.
One can enjoy the snowfall to the fullest with calf-deep snow, icicles above the head, a beautiful cave, and an igloo. Exciting activities like whipping snowballs, snow sledding, skating, snowboarding, skiing, and tobogganing make people lose track of time. The park has the necessary provisions for winter gear supply, well-trained instructors, and a first-aid facility.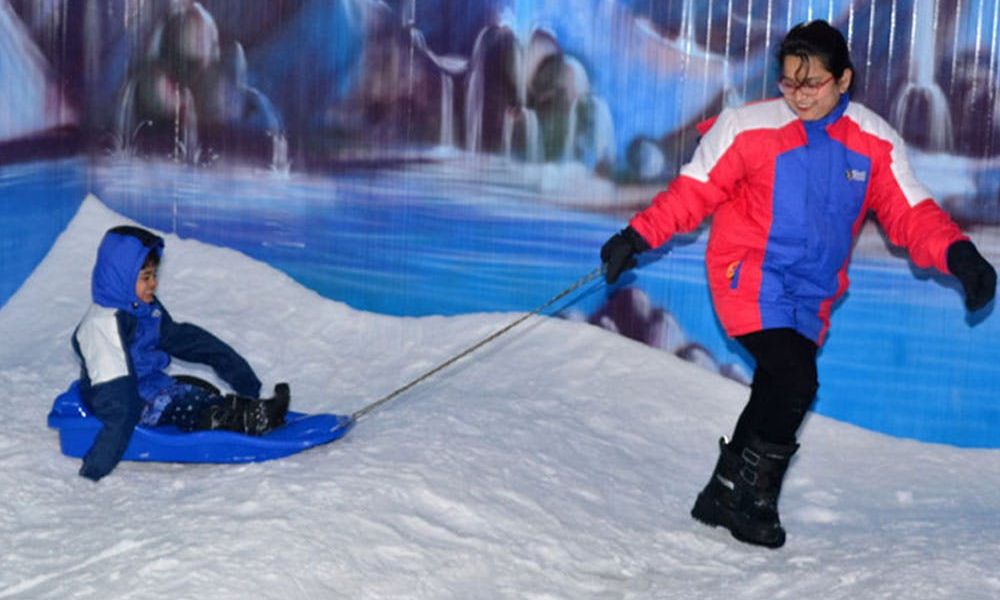 The Grand Venice Mall
What's a trip to Noida without some shopping? What if we told you there's a store in town where you can shop like you're in Italy? Yes, we're talking about just the Grand Venice Mall, also known as the TGV mall, a magnificent Italian-themed shopping center that also serves as a tourist attraction.
The mall has everything that screams "Italy," from replicas of Roman sculptures to canals and gondola rides. The mall has over 250 stores to offer you a delightful shopping experience, and the gaming zone has VR games, bowling alleys, cricket lanes, dashing cars, 7D theatres, and more. To cut a long story short, the TGV mall is a place where you can spend a whole day without getting bored.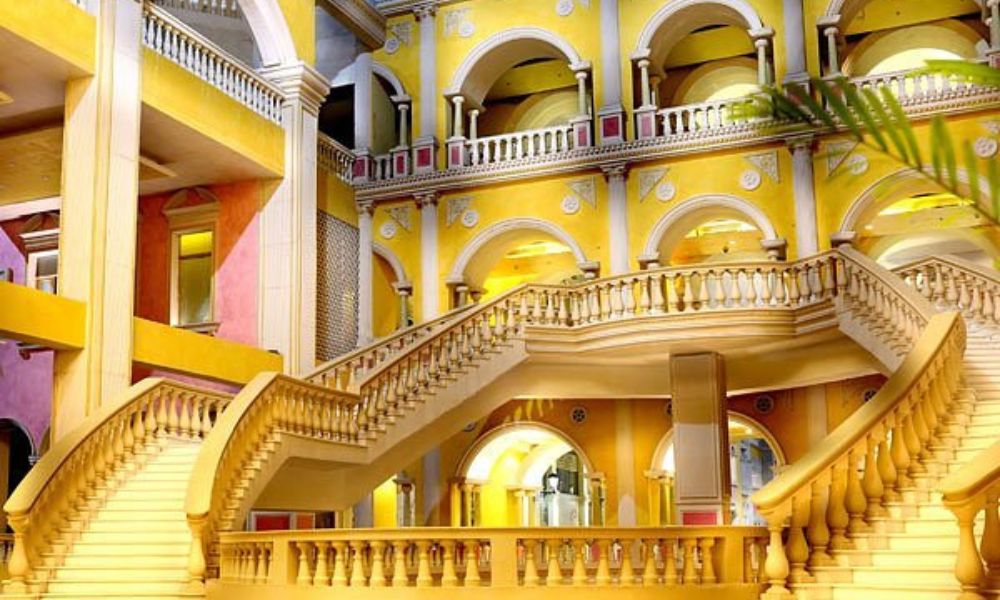 Rashtriya Dalit Prerna Sthal and Green Garden
In Noida, the Rashtriya Dalit Prerna Sthal and Green Garden is a memorial. Rashtriya Dalit Prerna Sthal was started by Mayawati and on 14th October 2011, it was inaugurated. This memorial has an abundance of monuments and a beautiful mini-museum and a green space that presents several diverse phases of beauty. It is an astonishing place to wander off and certainly amalgamates the astonishing look of monuments and greenery.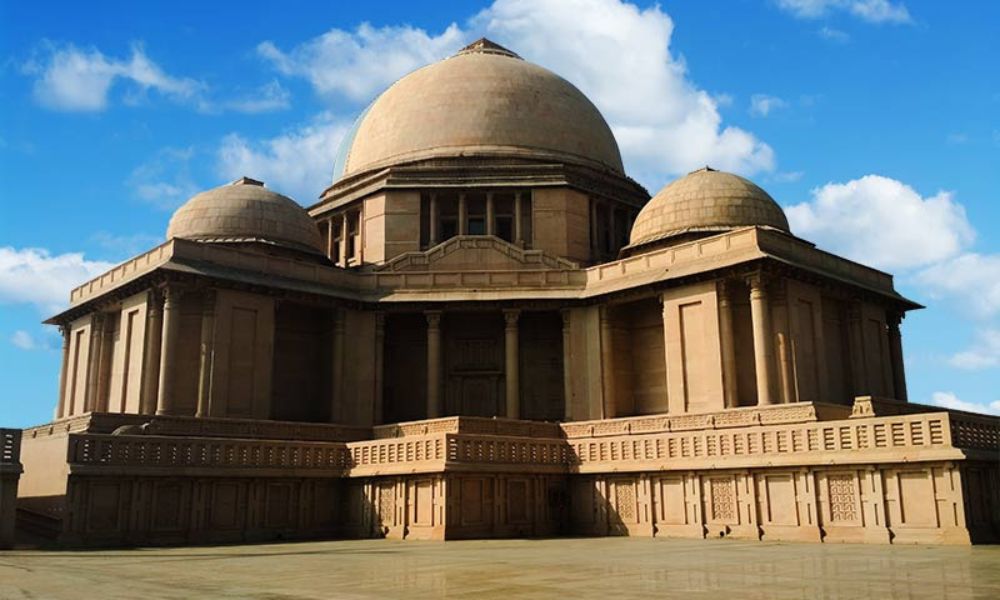 Brahmaputra Market
Situated in Sector 29, this eye-catching market is completely filled with little eateries and small kiosks that whip up some of the finest street food around the city. Meanwhile, some of these kiosks don't have a formal name, but they are very much prevalent for the food they serve.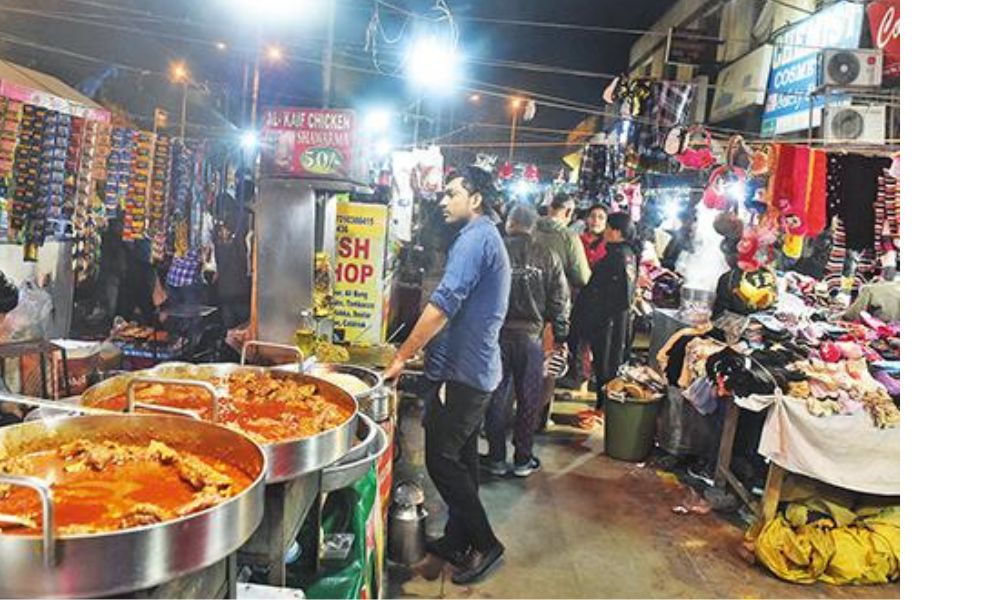 Appu Ghar Express
This is a very well-known popular bowling alley in Noida. It contains 16 lanes and is a major hit among bowling enthusiasts. Another draw is the variety of food available, which includes Indian, Chinese, and continental cuisine. A perfect place for an outing when you mix a bit of game followed delicious food. This is a popular tourist destination in Noida.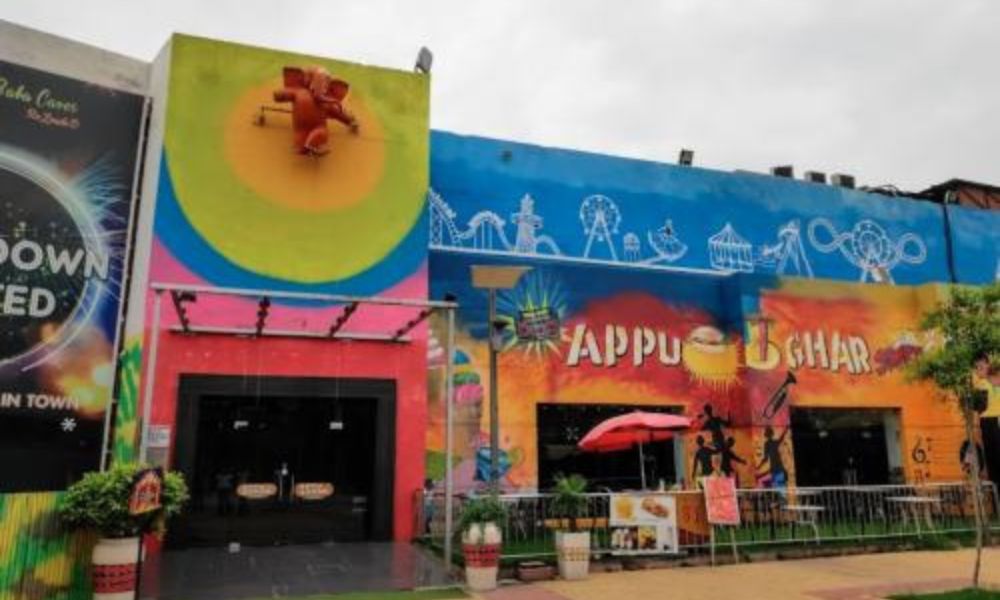 Noida Pub Exchange
Noida pub exchange is famous for its peppy music, great food, and warm hospitality, all of which make for a great night out. It serves continental and Indian food and drinks and has a dance floor that contains a central disk.
This is the place to go for a quiet evening to enjoy good food, good music, and relaxation in a beautiful ambiance, and is a perfect place to hang out with friends and family. The Noida Pub Exchange is consistently rated as one of the top tourist attractions in the city.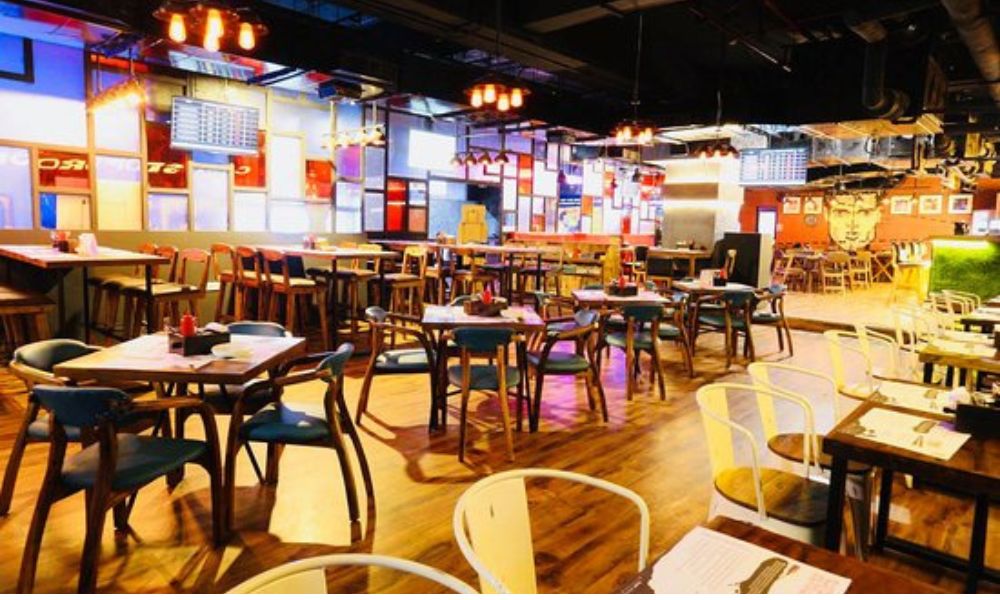 Stupa 18 Gallery
Art and culture are probably not the first things that come to mind when you think of Noida, but the city does have places where you can become an art connoisseur. Stupa 18 Gallery is one such location where you can view the works of numerous contemporary and modern artists, as well as photographers. Take your time, stroll through the gallery, and appreciate the works on display; if you so desire, you can also purchase a painting or two.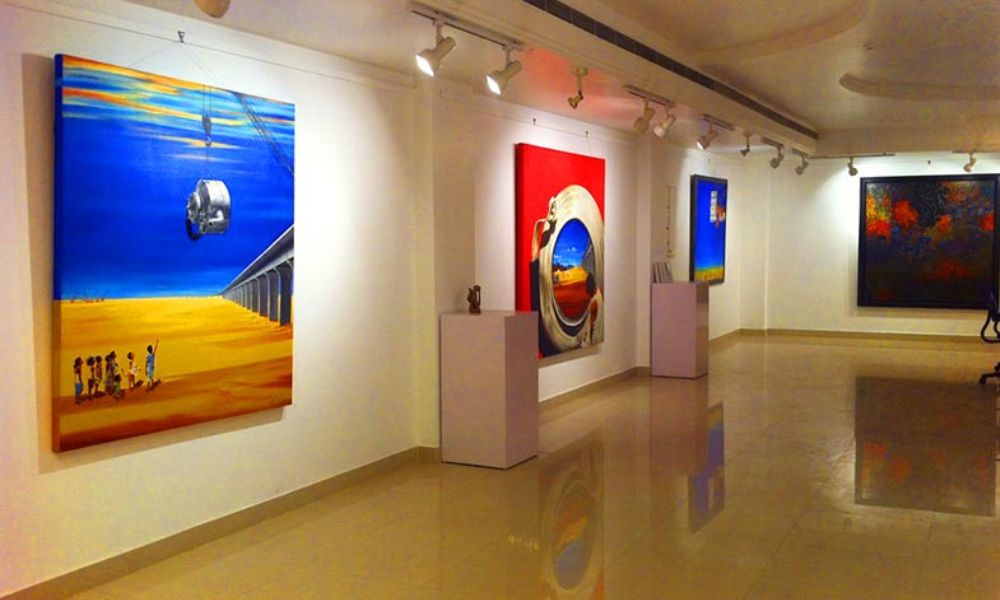 Best Time to Visit Noida
When it comes to weather, Noida is similar to our national capital, with hot summers and cold winters. The months of October to March are typically the best for visiting Noida. The monsoon season (July-September) is also ideal if outdoor activities are limited.
How to Reach Noida?
Noida can be reached via various modes of transportation such as by air, by train, or by road.
By Road: Noida is connected through a good network of roads to Delhi and Uttar Pradesh. The New Delhi Railway Station is a mere 30 min drive from Noida and the Indira Gandhi International Airport is a 55 minutes drive. It is linked to other cities via the Interstate Bus Terminal in Sector-34, Noida.
By Rail: The Howrah-Delhi railway line is passing through the district Gautam Budh Nagar (Surajpur), which is close to Noida. Noida is also connected to Delhi by EMU service, with stops at Dadri, Boraki, Ajaibpur, and Dankaur, and is only 35 minutes away from the New Delhi or Old Delhi railway stations. The railway stations nearest to Noida are Nizamuddin, New Delhi, Old Delhi Railway Station, Shahdra in Delhi, and Ghaziabad Railway Station in Ghaziabad.
By Air: The nearest airport is the Indira Gandhi International Airport, which is connected to many cities in the country and outside, by regular flights operated by private and govt. pliers.
Conclusion
Noida also has some art galleries that depict ancient Indian culture through paintings and sculptures for the antiquarian in you. Overall, it is clear that a trip to Noida will be jam-packed with entertainment and leisure. Noida is reasonably safe. It is a busy city and there are places here that are abuzz with life till late at night. However, as with any other city in India, one must be aware of his surroundings and take precautions.
Read More:
Explore One Of The Oldest Places Of North India: Sirsa!
Discover India's Newest Hill Station Lavasa! Top Spots 2023!