How To Plan The Perfect Thrilling Trek Around Chardham Yatra Destinations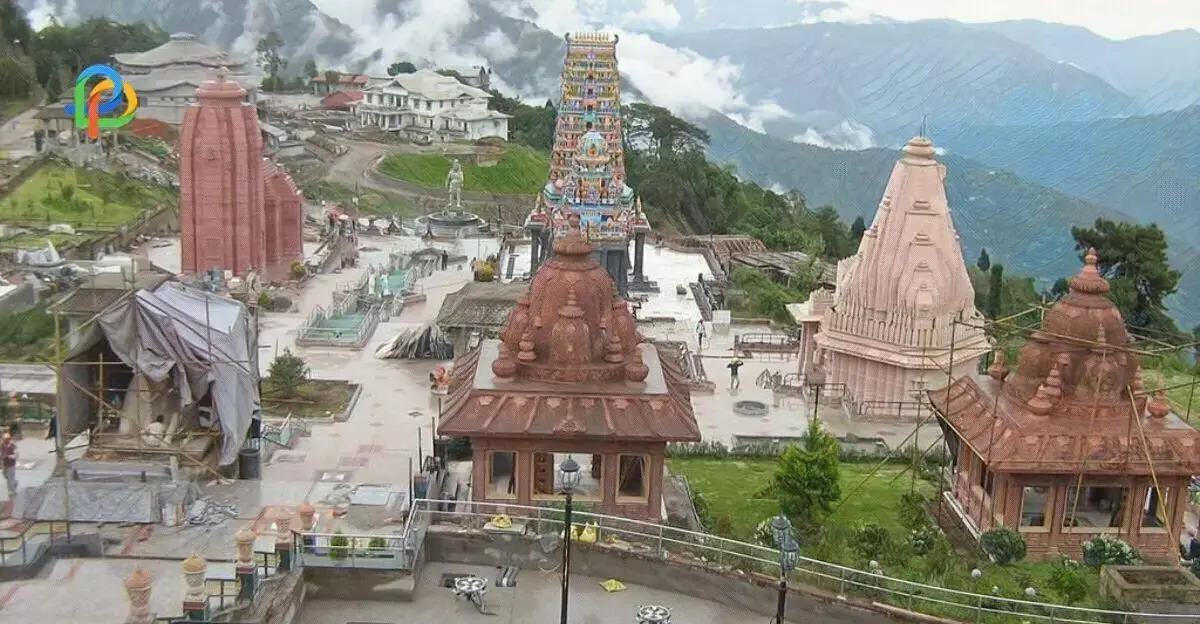 Uttarakhand Chardham, the four temples in Uttarakhand, is a religious pilgrimage that tests one's strength and stamina. Devotees walk hundreds of kilometers to pray in front of deities, determining their faith. Trekking around Yamunotri, Kedarnath, Badrinath, and Gangotri is essential for this part of the Yatra, making it memorable for many. More treks around Chardham Yatra destinations are available.
With our Chardham Yatra Package, let your divine journey begin and take you through some of the holiest places in Uttarakhand – Yamunotri, Gangotri, Kedarnath, and Badrinath. For them, it provides an all-inclusive package of accommodation, transportation, and guided tours that ease their pilgrimage experience. Chardham Yatra: Where Devotion Meets Nature.
Ruinsara Tal-Yamunotri Trek
An interesting trek across the Ruinsara Tal and Yamunotri Pass trek might be chosen instead if it looks too difficult to embark on a journey from Chitkul. This thrilling journey is through Har ki Dun Valley and Bali Pass, also referred to as the Yamunotri Pass. Here you witness the cultural customs of Thangi shepherds; the source of this is the Karmanasha stream which joins the Obragaad stream forming the Supin River, which later unites with the Rupin River and from then recognized as the Tributary of Yamuna. Naturally, trekking along this region provides an opportunity to visit the sacred shrine of Yamunotri.
Dodital – Darwa Pass Trek
Dodital Darwa Pass Trek near Gangotri offers peaceful surroundings, brooks, and alpine foliage. Situated at 3307m in Uttarkashi district, Dodital is believed to be Lord Ganesha's place. The lake, fed by River Asi Ganga, is 1.5km in circumference and contains rare Himalayan Trout. The 5km ascent to Agora village follows dense forests and picturesque terrains.
Chitkul Yamunotri Trek
Chitkul Yamunotri is a lesser-visited but highly recommended trail in Uttarakhand. Starting from Chitkul, the last village on the Indo-China Frontier, the trek passes through thick forests and green meadows, offering stunning views of the Himalayan ranges. The "Har ki Doon trail" traverses the Garhwal Valley villages and outlying regions. This trek is considered one of the best in Uttarakhand.
Gangotri – Gaumukh – Tapovan Trek
This trek is highly visited; therefore, one may consider visiting it during their trek. From Gangotri to Gaumukh where River Ganga begins. However, Tapovan lies on top of Gangotri glacier and it is an unexplored meadow. These include famous glaciers such as Gangotri, Meru, and Kirti Bamak. Additionally, one experiences breathtaking sites of several prominent hills such as Mt. Shivling, Gangotri group of Hills, and Kedardome Peak among others. Another stop at Bhojwassa will be a vantage point for admiring the Bhagirathi group of the peaks. On top of Tapovan is a nice alpine pasture where you may see some blue mountain goats (called Bharal in Hindi language).
Kedarnath Vasuki Tal Trek
The alpine lake in Vasuki Tal, 5 km above Kedarnath, is a beautiful and challenging trek that offers camping opportunities. The route starts from Sonprayag to Gomkara, passing through the River Vasuki Ganga. It then heads towards Dev Vishnu in a dense alpine forest before reaching Dhungaj Giri. The journey continues to Kedarnath and Vasuki Tal, with a detailed itinerary available.
Shivling Base Camp Trek
Shivling Peak, Gangotri Glacier, is a sacred Shiva linga peak located in Uttarakhand. The trek is not recommended for novices and fragile individuals because the path has uneven rugged trails, hilly slopes, and narrow hairpin bends. The journey passes boulder rims and narrow ridges, from where peaks like Hanuman Tibba, Bhrigu Parbat, Bhagirathi I II & III are visible.
Khatling Sahasratal Trek
There are Sahasratal and Masartal lakes to the western part of the Khatling Glacier, which serve as major water sources for the Bhilangana River. Uttarakhand has beautiful alpine reservoirs and high crests that include the Jogins group and Bartekhatir. The Bhilangana Valley is a wonderful place for trekkers and nature photo buffs. They will be required to walk in green bushed fields, into dense forests, dawn rocky mountain tracks where they come across some valleys and wildflower mounds.
Panwali Kedarnath Trek
The adventure takes place in awesome green grasses and meadows while traversing the Panwali Kantha – Kedarnath trekked through deodar forests. During Charadham Yatra, trekkers can see many crimson and carmine rhododendron flowers. The route provides beautiful views of the Greater Himalayan peaks, Yamunotri, Kedarnath, Badrinath, and Gangotri including Thalay Saagar, Kirti Stambh, Gedar Dome, Nallikanth and Meru etc.
Chopta-Chandrashila Trek
Chopta-Chandrashila is a feasible trek in Uttarakhand, offering stunning views of the Himalayan summits and mountains like Nandadevi and Trisulla. The valley, standing over a thousand feet above sea level, is surrounded by lush green oak forests, deodar woods, and rhododendron grooves. The enchanting Chandrashila summit, 4000 meters above sea level, is also a must-see destination.