Junagadh: A Glimpse Into Gujarat's Rich Heritage!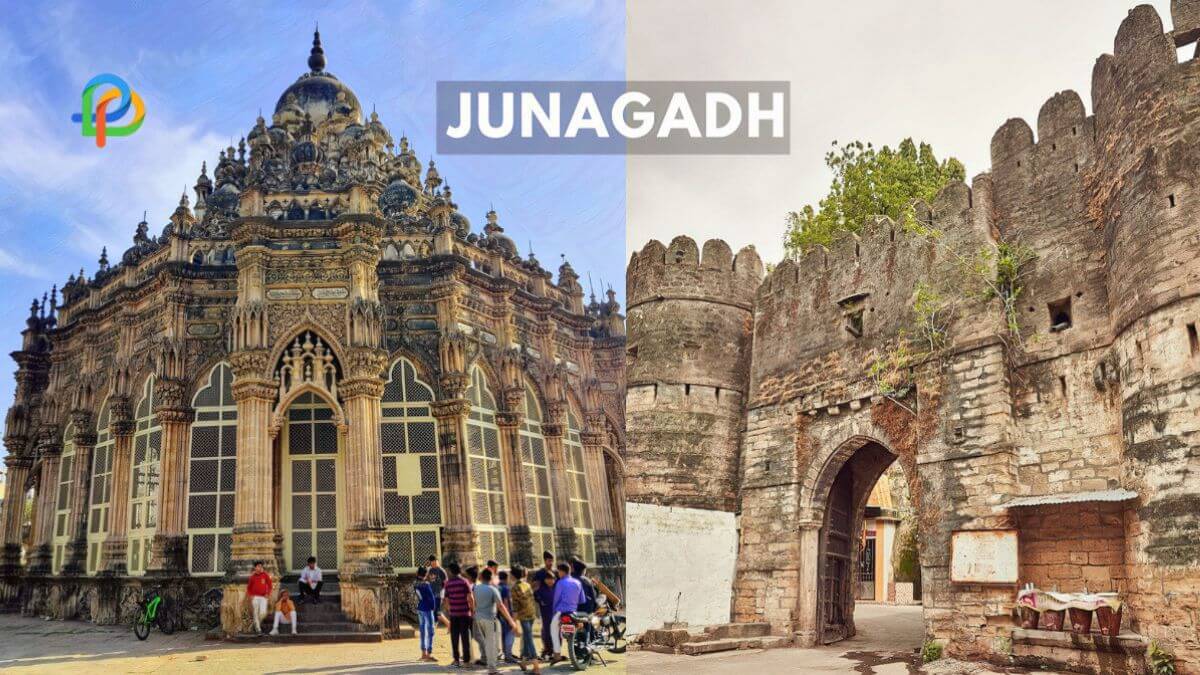 Gujarat, the western Indian state makes a home to Junagadh a place rich in terms of history and heritage with astonishing Natural Beauty to top it up. The attraction of the place varies from monuments that date back to the ancient era and museums with such preserved artifacts.
The place also has wildlife sanctuaries to have a glimpse of the Indian wildlife and religious sites for seeking peace and spiritual awakening. Overall Junagadh offers something unique to visitors of different tastes and ranks among the best places to visit.
This article brings you the best places to visit in Junagadh also helping you on how to reach and the best time you can visit and options for food and accommodation included.
Sakkarbaug Zoological Garden
The first destination on our list is Sakkarbaug Zoological Garden which is regarded as a must-visit place for the majority of Wildlife enthusiasts. This destination is also one of the oldest zoos in the whole state.
The zoo is home to several collections of animals and bird species mainly the Indian breeds including the Bengal tiger, Asiatic Lions, Elephants, and much more. Sakkarbaug also features a house of reptiles altogether offering a wide catalogue of wildlife to its visitors.
Ashoka Edicts
Ashoka Edicts is a famous place in Junagadh. The place is special due to its unique inscriptions which were believed to be done by the emperor Ashoka around the 3rd Century BCE which in fact gave the place its name.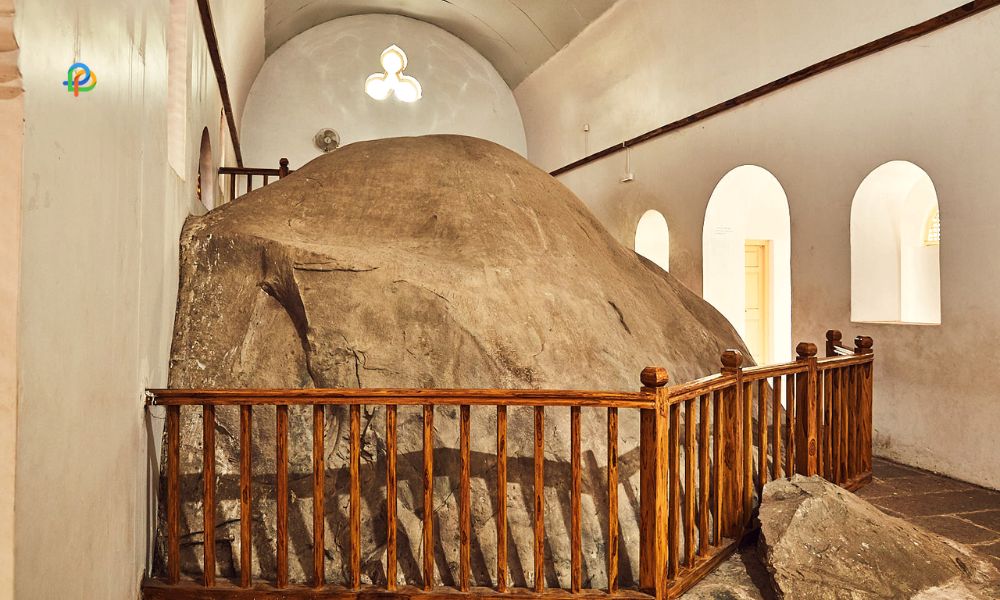 The place provides an idea to the visitors about Buddhist principles and the governing of the emperor Ashoka himself.
The place is situated on the way to Girnar Hills making another reason to visit this place. Ashoka Edicts has turned out to be an archaeological site and a spot of huge historical significance.
Uperkot Fort
Unlike other forts, Uperkot Fort resides on a Hilltop offering a much better view while visiting the fort. The ancient fort is said to be built around the Mauryan period. Uperkot Fort is a significant monument in the history of Junagadh.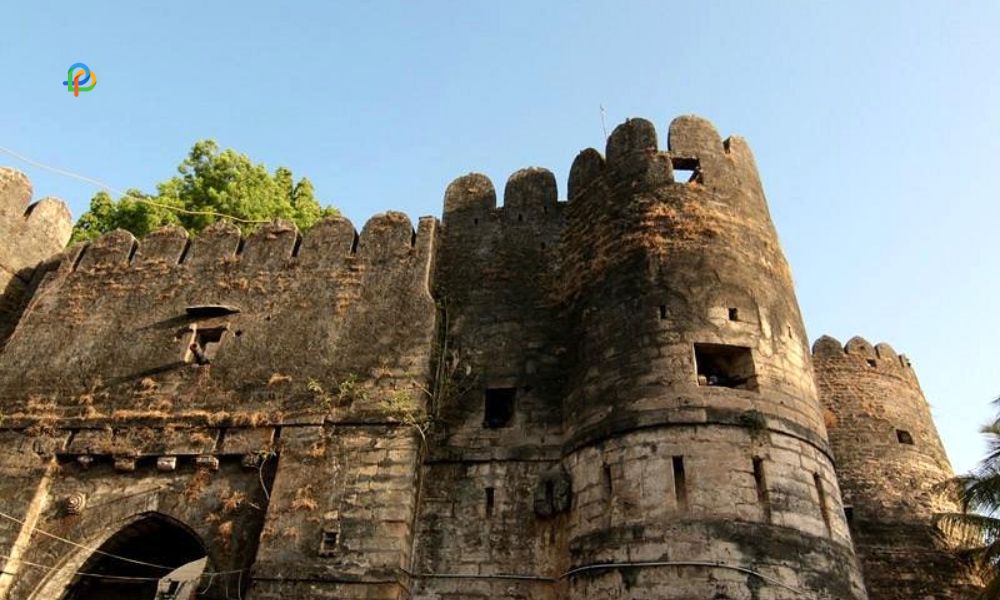 The hilltop is blessed with astonishing views of the city and houses and other structures in a Landscape along with Buddhist caves, step-wells, and palaces in the region.
Darbar Hall Museum
Located within the Uperkot Fort complex itself, Darbar Hall Museum displays multiple collections of artifacts from the city's ancient history which includes weapons, armor, paintings, and sculptures. This is one of the best places to visit in Junagadh.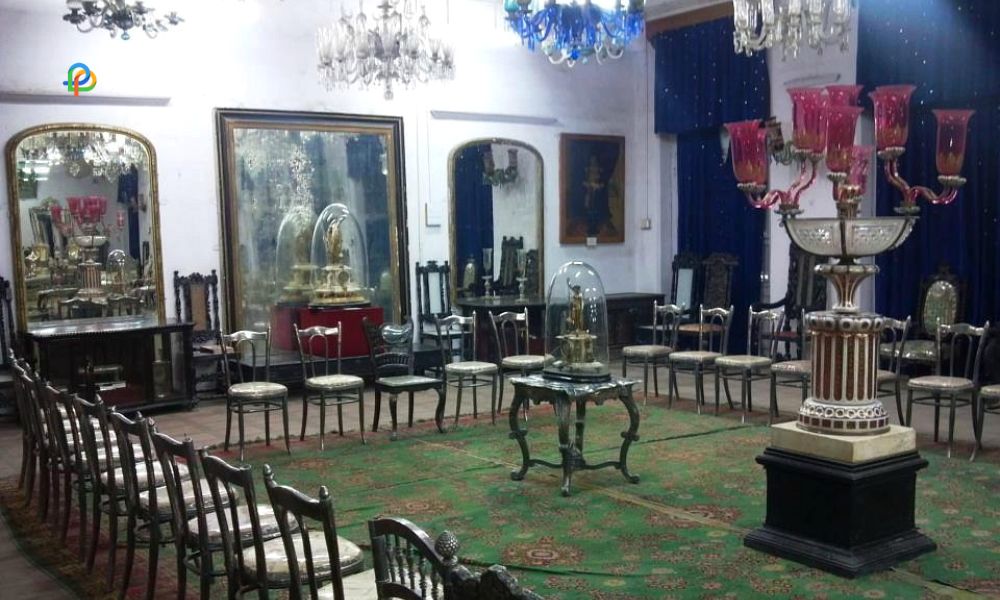 These artifacts share a glimpse of the history Junagadh holds, especially the royal past. The place is an ideal destination for short trips or picnics and dates for history buffs.
These are ancient step wells located in Junagadh, each of these two wells comes with its features and specialty. The Navghan Kuwo is a five-story well with sophisticated carvings and a spiral staircase.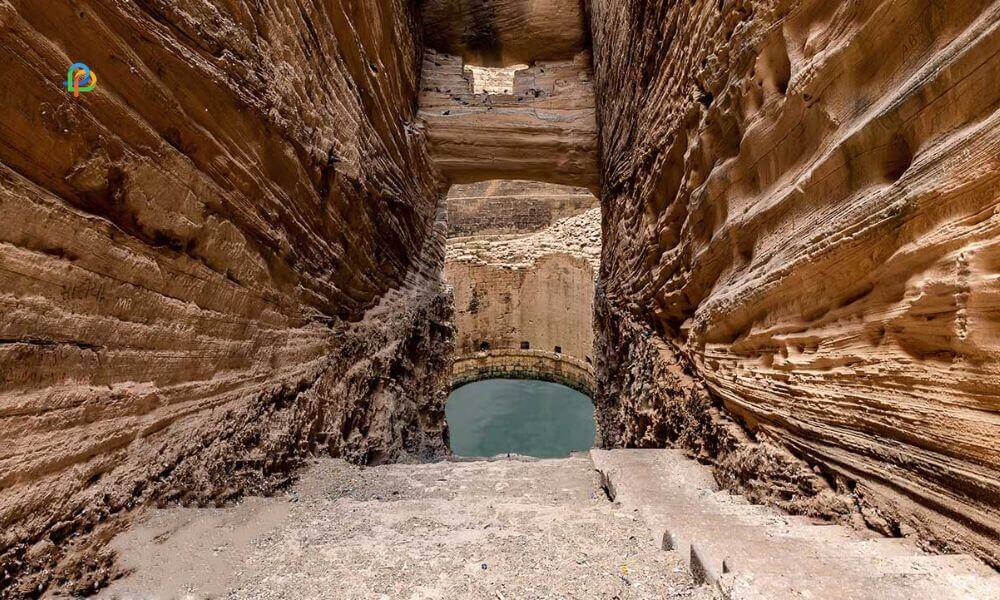 On the other hand the Adi-Kadi Vav on the other hand is designed with beautiful pillars and galleries looking good to the eyes. These step wells were an important source of water in the past aside from being an architectural masterpiece.
Mohabbat Maqbara
Mohabbat Maqbara is an impressive tomb built with marvelous architecture. Built in the late 19th century this monument reflects a mix of Indo-Islamic and Gothic styles.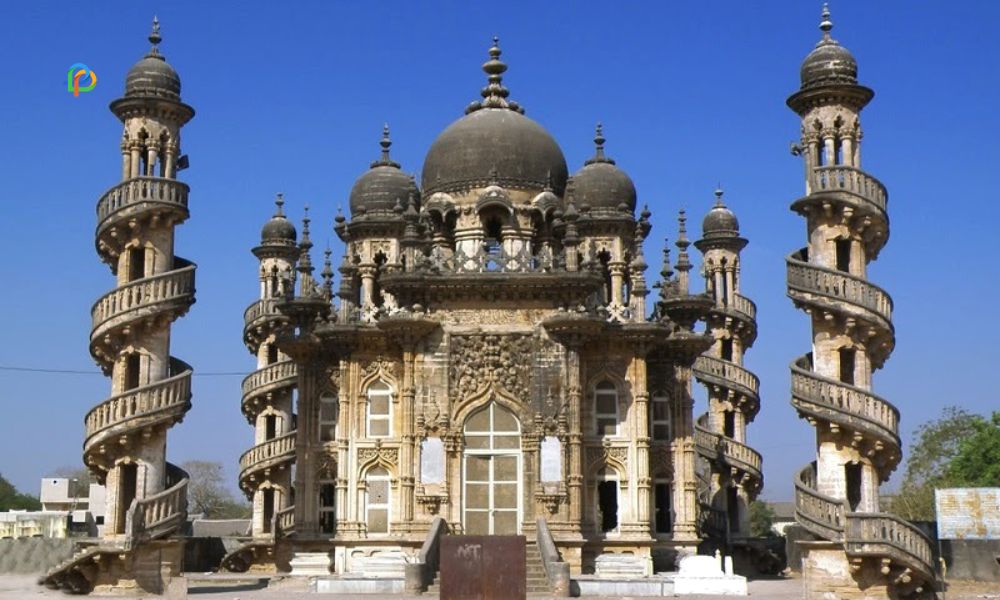 This mausoleum has unique and sophisticated carvings with silver doors and aesthetic stained-glass windows overall making it a visual treat to the visitors.
Buddhist Caves
As mentioned earlier Junagadh is home to several Buddhist caves dating its origin back to the 2nd century. BCE.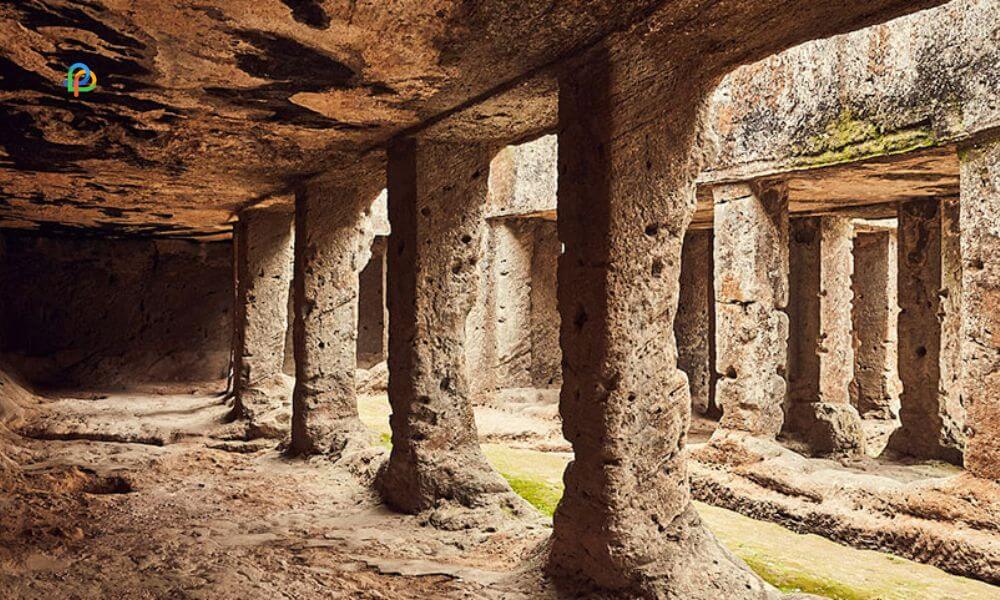 These caves are located beside the Uparkot Fort and are adorned since its establishment due to its magnificent carvings and sculptures of many Buddhist deities and scenes from the lord Buddha's life itself. The caves are rich in religious values and importance when it comes to history.
Swami Narayan Mandir
Another prominent Hindu temple in Junagadh is the Swami Narayan Mandir which dedicates itself to Lord Swami Narayan a popular Hindu deity.
Alike other religious sites The Swami Narayan temple is also featured with carvings reminding their tradition and of several incidents dating back to olden times.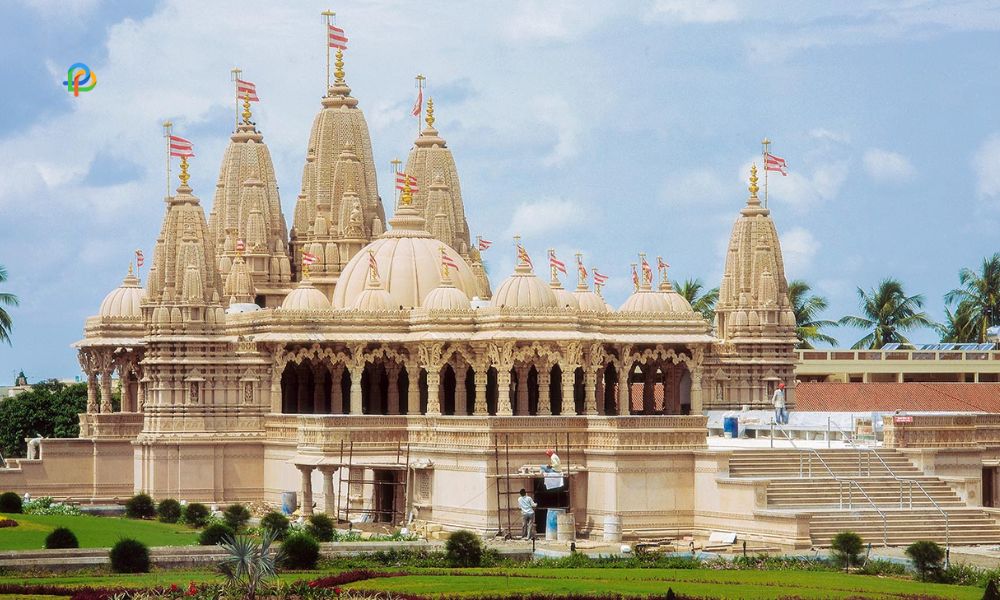 It is also accompanied by amazing architecture and landscape gardens making it an ideal tourist destination and attracting devotees from all over the country who seeks spiritual awakening.
Wellington Dam
This Dam is also called or named Dhari Dam and it is gifted with scenic views and located near Junagadh lucky to be in a very nice spot for views.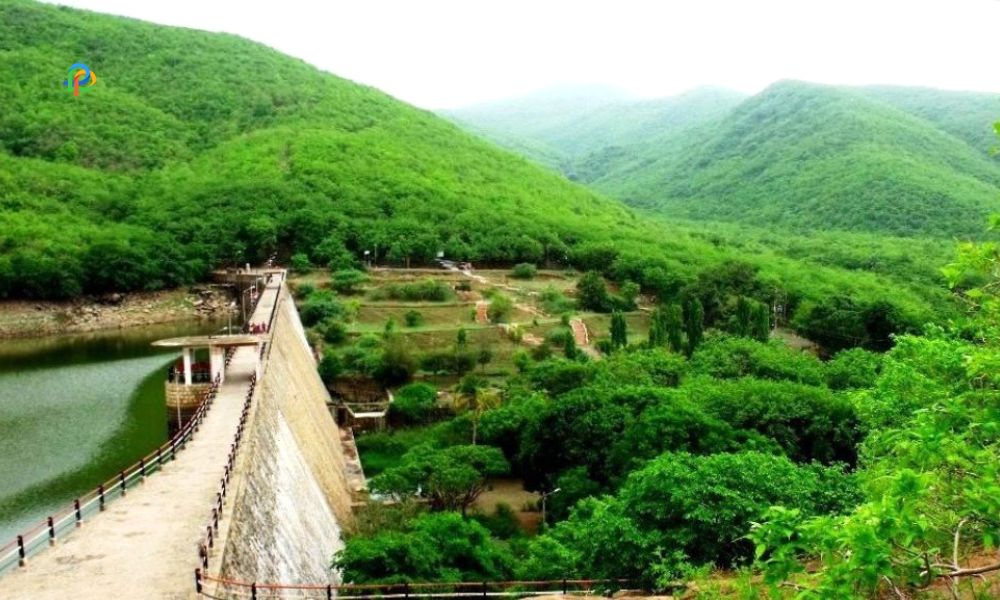 From the Dam, you can Witness the beauty of the hills and the greenery surrounding the Dam. You can have a walk enjoying nature and plan a small picnic or take part in boating activities exclusive to the visitors.
Datar Hills
Datar is a hill range located near Junagadh and it is a site worth of taking pictures due to the immense beauty of the surroundings. A perfect place for photographers to capture beautiful landscapes and for Nature lovers who want a piece of Nature.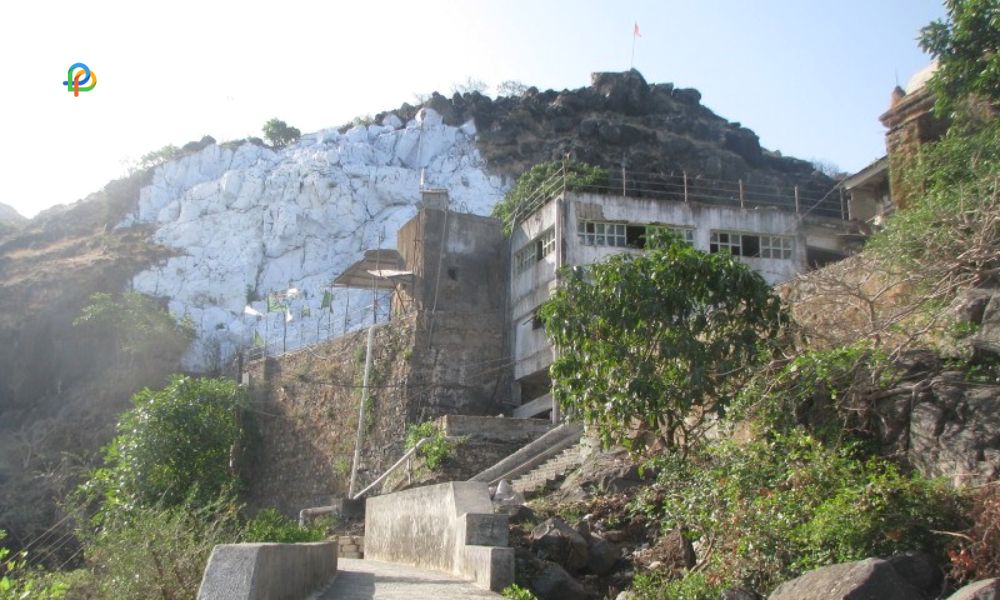 Adventurists would prefer this place as to reach here you have to trek and Datar is also ideal for hiking. These things make Datar a place that should be visited while planning a trip to Junagadh
How To Reach Junagadh
Reaching Junagadh is not hard conventionally as the place is well connected to prominent cities in Gujarat and other major cities and states in India. Mentioned here are the most convenient ways to reach Junagadh easily.
By Air: Rajkot Airport is the closest airport to this region and is located at a distance of about 100 kilometers. The airport has regular flights and connects to popular cities in India. From there Hire a taxi to reach Junagadh and you can reach here with little to no effort.
By Train: The train station of Junagadh is the Junagadh Junction Railway Station. Indian railways are one of the largest and for this particular reason, the railways connect to major cities like Ahmedabad, Mumbai, and Delhi. These trains run on a daily basis hence making it much easier for you.
By Road: By road, the state-run or private-run buses cover most of the cities in Gujarat or you can choose any other private or public transport. These options operate daily and you can also prefer to rent a vehicle of your choice to reach here at your own pace,
Best Time To Visit Junagadh
Do visit Junagadh during the winter months that start in October and lasting till March. These months offer cool, calm, and comfortable weather to visitors from all regions and are perfect for exploring the city's attractions and taking part in the outdoor activities available out there.
Make sure you avoid visiting during the summer months from April which ends all the way to June to avoid the immense hot and humid climate that hits at a peak temperature at or above 40°C. These months could be highly uncomfortable and unfavorable to visit.
Food And Accommodation
Having Healthy food and a good stay is substantial for a better travel or trip experience. Junagadh offers such options worthy enough for you. The food ranges from popular Indian street food to Local Gujarati or International cuisine and is mouth-watering and must try.
A few of the most tried and reputed foods or dishes here include Khaman Dhokla, Fafda, Undhiyu, and Srikhand. You can find these dishes in local eateries or restaurants scattered across the city.
Make sure you eat efficiently and not whatever is available out there as it could cause issues and obstruct your trip.
To Sum up, Junagadh is a place mixed with cultural heritage, huge historical significance, and Natural Beauty making it an ideal destination for Nature lovers, Sight seekers, Photography enthusiasts, and History buffs. Junagadh and its nearby destination are perfect for family trips or picnics and much accessible and easy to reach.
If you are planning a trip, make sure to visit during the winter months and do check the hotels mentioned in the article to have a better stay.
The place is also great for foodies with its Local cuisine and t popular street foods available throughout eateries. All these add up to a memorable trip hence pack your bags and plan a trip at the earliest to have a lifetime-worthy experience.
Read More:
Porbandar: Explore The Jewel Of Gujarat's Coastline!
Gir: Visit The Rich Wildlife And Culture Of Gujarat!