Naukuchiatal: A Picturesque Hill Station in Uttarakhand!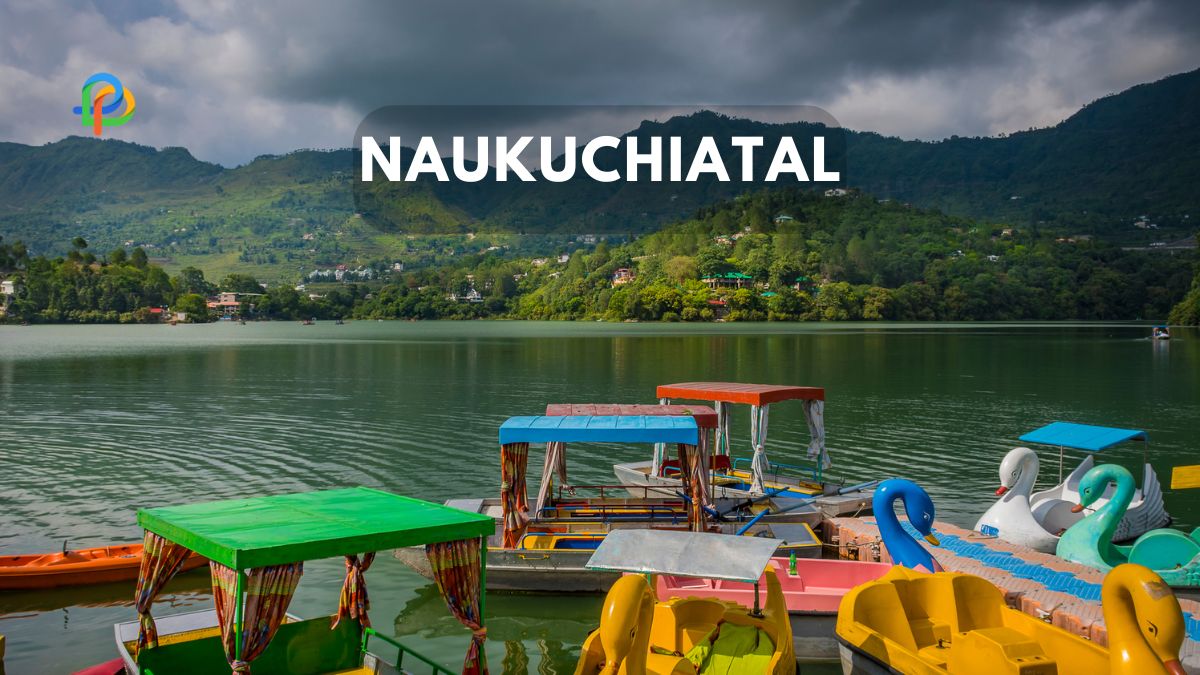 Naukuchiatal is an Indian town of beautiful natural beauty to picturesque landscapes. The place offers a series of attractions and places for visitors with different tastes. Naukuchiatal features scenic peaceful lakes, hill stations, and much more to explore and enjoy.
This piquant town offers something new and fresh for all people planning their visit. This article is brief yet short info regarding the best place to visit in Naukuchiatal along with how to reach it, recommended time to see, and the food and accommodation options with the wonders this town has to offer.
Naukuchiatal Lake
The Lake of Naukuchiatal is regarded as The crown jewel of Naukuchiatal town. The name of the lake translates to "Lake of nine corners" and it's a highly reputed place. The lake is covered in lush greenery and scenic landscapes. This is one of the best places to visit in Naukuchiatal.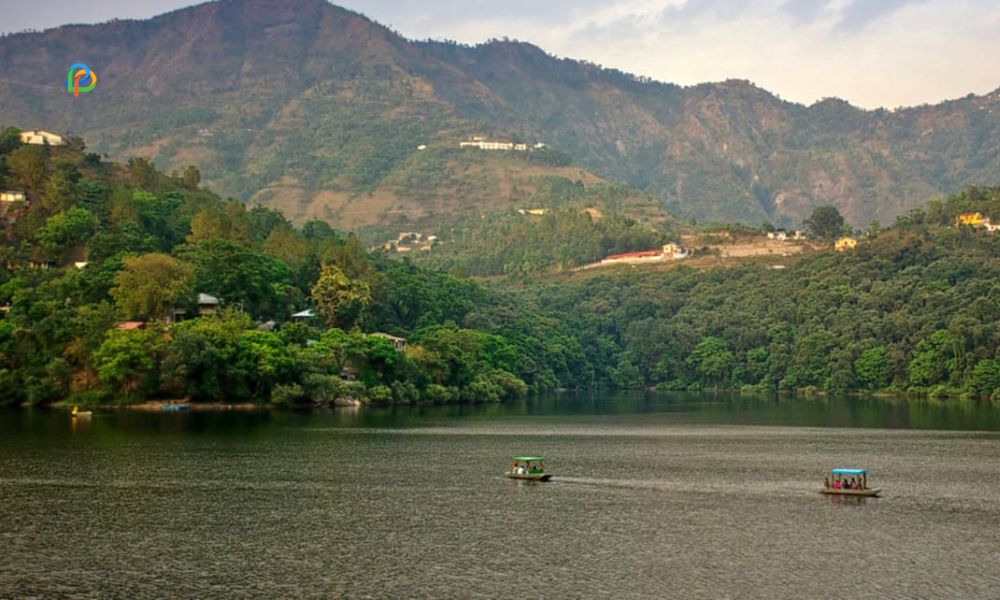 People who are busy regularly seeking peace and relaxation can undoubtedly visit here and spend some time. Visitors have the opportunity to take part in boating activities cherish the astonishing views and explore the lakeside by a leisurely walk and have a breath of fresh air
Bhimtal Lake
The second lake on this list is the Bhimtal Lake which flows beside the Naukuchiatal Lake. Alike the Naukuchiatal Lake, Bhimtal is also blessed with exceptional beauty and boating activities which help to explore the lake with a better perception.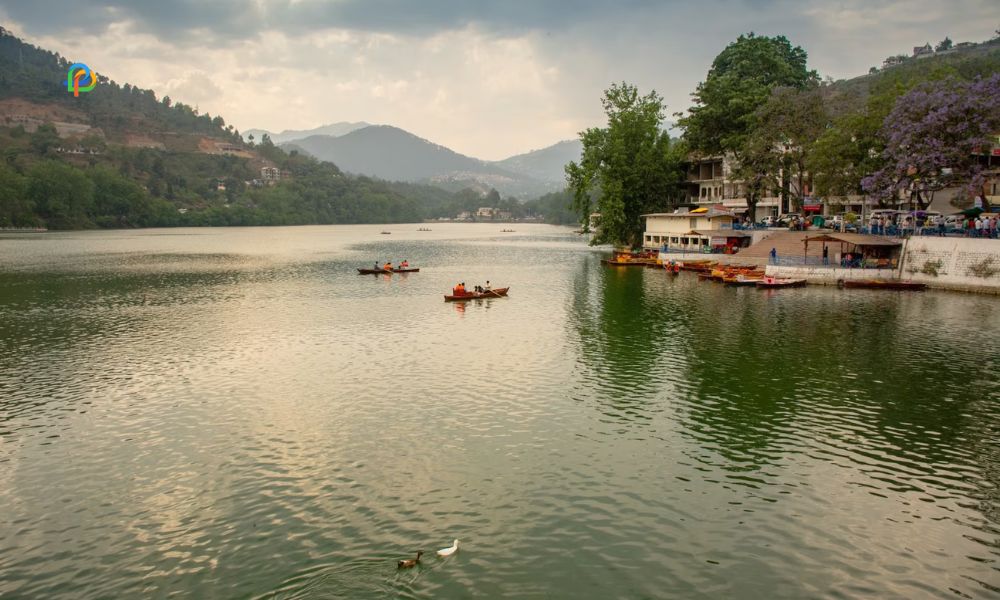 It's a must-visit destination for all nature lovers out there to enjoy the views and has a fresh breath of the environment watching the hills and greenery surrounding the lake. You can also have a chance to visit Bhimeshwar Temple.
Another attraction in this area is located on an island at the center of the lake which adds a feeling of spiritual peace and optimism, a significant travel experience.
Mukteshwar
This hill station is impressive with its altitude which is about 2,286 meters. This place could only be visited by true nature lovers, adventure enthusiasts, and sight seekers as it is a bit challenging to get on top and its worth every effort you put into it due to the breathtaking views of the hills and landscapes featuring cloud-touching views of the surrounding hills including panoramic views of the great Himalaya mountains.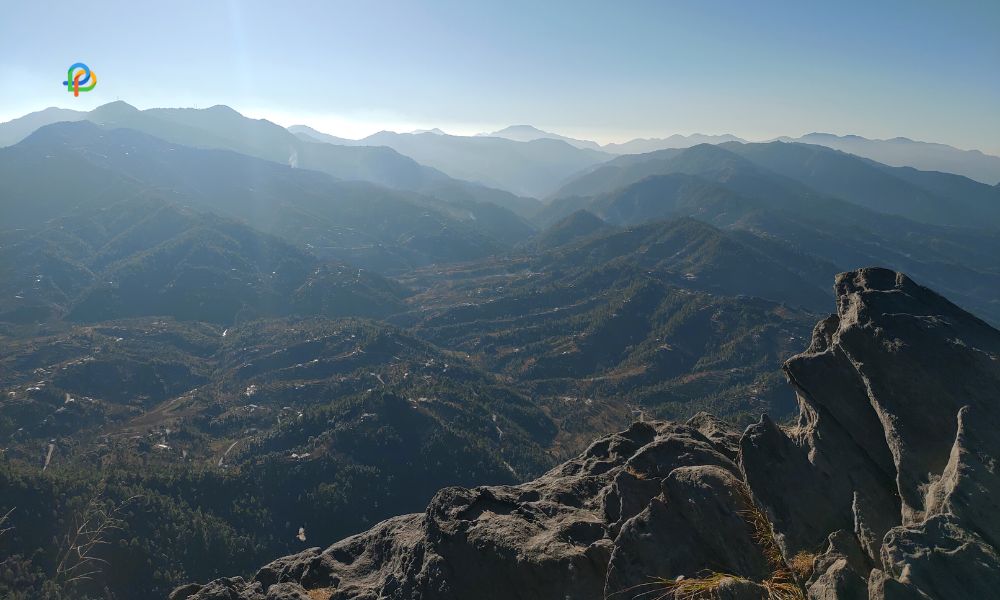 The Hill station of Mukteshwar has hues-filled orchards and walking trails that make the journey by foot more enjoyable.
Mukteshwar temple a popular attraction and religious site which is dedicated to lord Shiva is close and adds up to the town's rich cultural heritage. The temple sees devotees and admirers of architecture making the Mukteshwar a complete destination
Sattal Lake
Among the town's pretty lakes Sattal is another destination and the third lake on this list. The name suggests that Sattal is a cluster of interconnected lakes precisely seven and settles in the lap of fresh forests.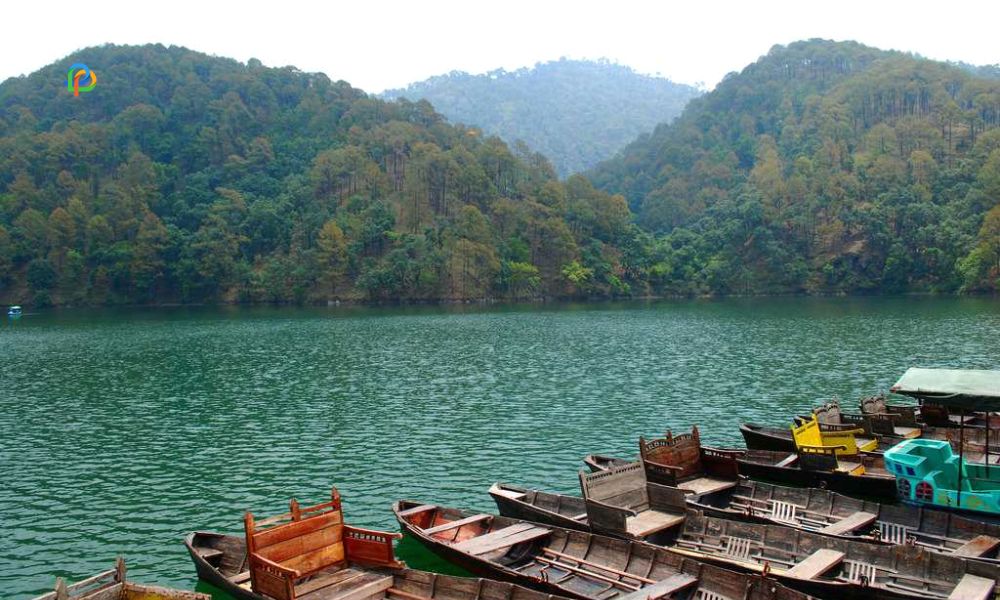 The place is a good choice for bird watchers who can have the chance to see several species of migratory and non-migratory birds.
Boating facilities are available to explore and swirl to every interconnected lake situated at the center of aesthetic surroundings. It is located away at a very short distance from the Naukuchiatal Lake.
Jungliagaon
This village sits beside the lake of Naukuchiatal and is a very picture-worthy spot. The Kumaoni village of the Jungliagaon takes visitors back to the earlier days and they're known for their Kumaoni culture and visitors can experience their local way of life.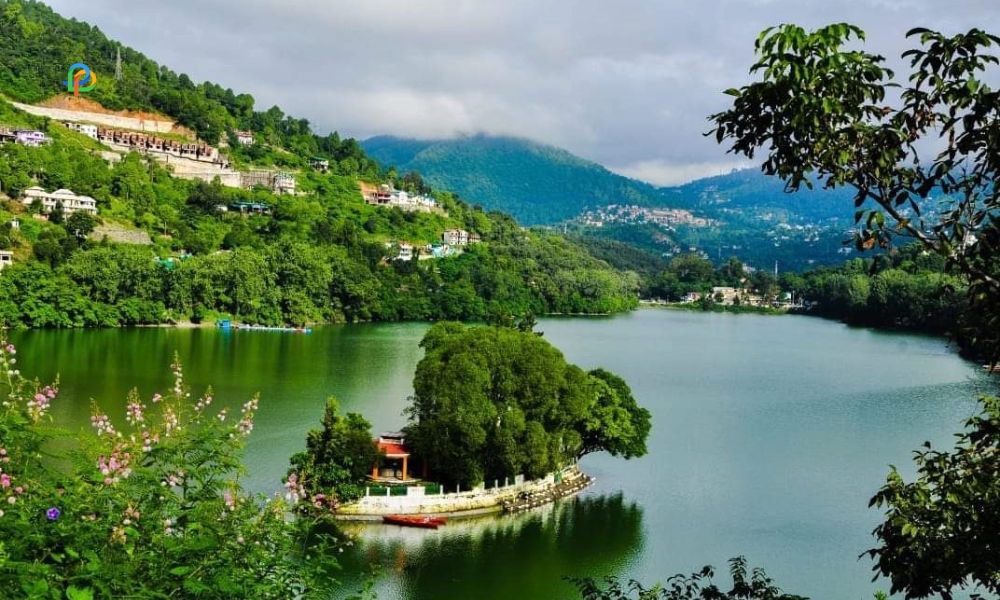 You can try the local and traditional cuisine and interact with the locals to know more and possess a new experience. You can also admire the snow-capped mountains surrounding the outskirts of Jungliagaon village.
Hanuman Temple
As a town rich in religious traditions and values Naukuchiatal is home to a series of temples that are dedicated to the Hindu deity Lord Hanuman. The temples are settled among scenic surroundings and bless their visitors with spiritual awakening and peace.
To add up to the enjoyment you can also witness the beautiful backgrounds to have a fulfilling trip.
How To Reach Naukuchiatal
To reach this town there are a few convenient options by Road, Rail or Air. The closest airport to this region is the Pantnagar Airport, 62 kilometers from the town. You can easily access the town by hiring a taxi or cab from the airport or choosing rail travel.
Kathgodam Railway Station is the closest station at a distance of about 35 kilometers and like the airport taxis and cabs are available with buses. You can reach here by a shared taxi as well.
Best Time To Visit
The Summer months starting from April and ending in June is the most recommended time to visit to make the best out of your trip. These months are favorable for exploring the city and ideal for outdoor activities.
Fall months from September and November are also not a bad choice, featuring moderate temperatures, clear skies, and witnessing the natural beauty to its fullest.
Food And Accommodation
Naukuchiatal offers a fine experience when it comes to food and accommodation options. Travelers can taste the flavors of traditional Kumaoni cuisine available at several restaurants and eating outlets that serve popular Indian dishes as well.
Accommodation options could range from your budgets and preferences and you can choose from hotels, resorts, guesthouses, and homestays. Few of these options offer meals and guarantee comfortable and convenient stays.
In conclusion, Naukuchiatal is a captivating destination that is a combination of Natural beauty, religious sites, and traditional values as well as its peaceful environment.
This town is a perfect destination for family trips, and picnics and is tailored for the satisfaction of Nature lovers, Photography enthusiasts, Bird watchers, sight seekers, and Adventurists put together in one place.
One of the main highlights here is the lakes which are a must-visit. The place is no less in food and accommodation facilities and remember to visit around the summer months to have a memorable trip.
Read More:
Almora: Experience The Wildlife And Culture Of Uttarakhand!
Devprayag: Discover Most Sacred Destination In Uttarakhand