Sirohi: Explore The Hidden Gems Of Rajasthan's Scenic Beauty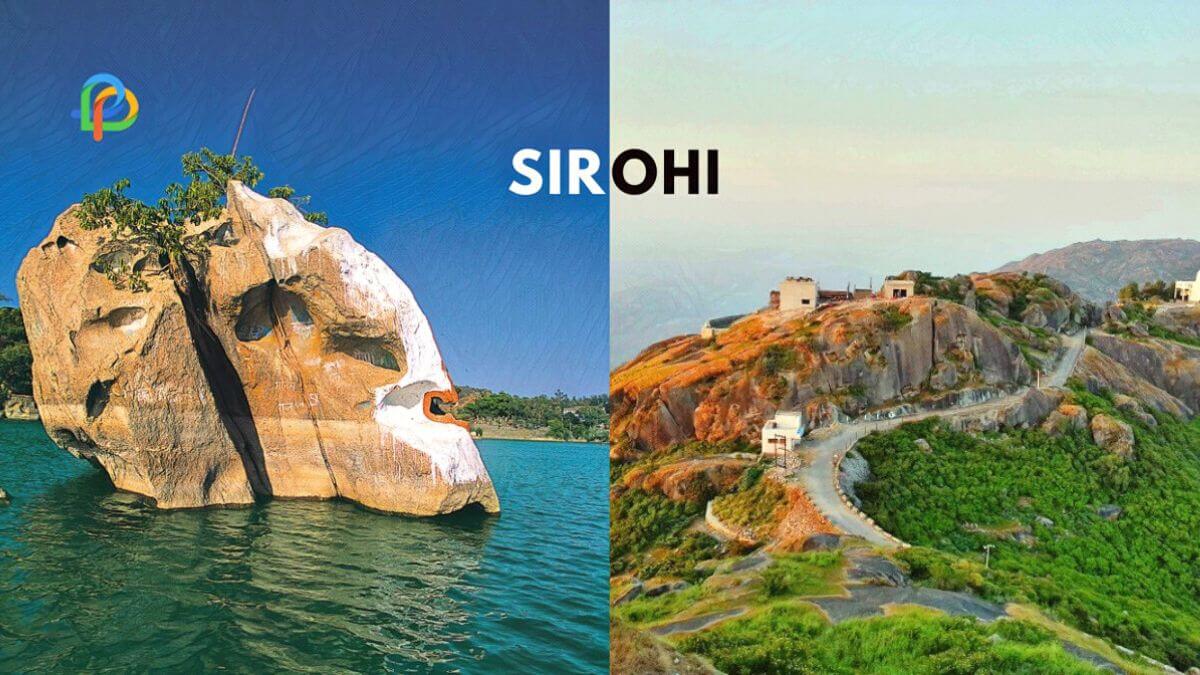 Sirohi is a beautiful city with different tourist attractions in the southern Rajasthan state in western India. It was previously the capital of the princely state of Sirohi, which was ruled by Deora Chauhan Rajput.
Sirohi stands as one of the smallest and most popular districts in Rajasthan which is extremely influenced by its rich culture and heritage. This is usually observed in the form of different temples and shrines present in the Dev Nagari colony likewise Varman Sun Temple, Jiraval Temple, Chandravati Temple, and many more.
During the bygone period, it served as the capital of the princely state with a similar name. It was administered by Rajputs and got its name from the exquisite Siranwa Hills. The most popular tourist lure of the Sirohi District in Rajasthan is Mount Abu.
It is the only hill station in Rajasthan and is visited by hoards of visitors every year. Visitors can celebrate boating amenities and also go shopping over here. Nonetheless, the Sirohi recollects its Rajasthani flavor with its matchless city-planning designs and rural life.
Best Places To Visit In Sirohi
Nakki Lake
In Rajasthan, Nakki Lake in Mount Abu is the highest lake and a special choice for tourists visiting here. Nakki Lake is located in Rajasthan's Sirohi district and is a popular tourist destination in Mount Abu.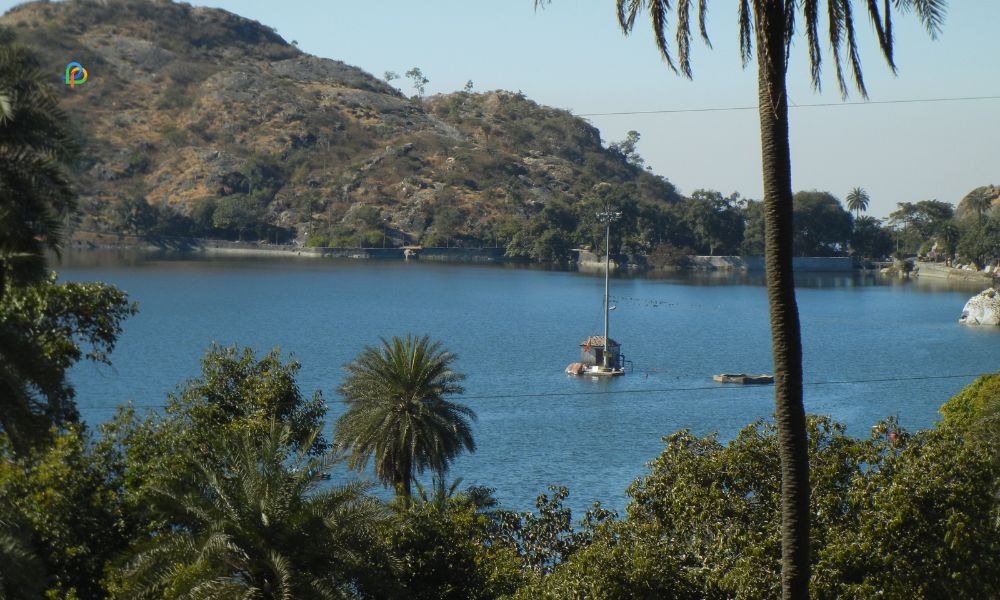 During winters, Nakki Lake Mount Abu often freezes. A Hindu divinity is said to have tunneled with his nails and constructed Nakki Lake. Moreover, boating is the prime attraction of the lake and is one of the must-do things in Mount Abu.
Nakki Lake has very calm and romantic surrounding across it. The view of the lavish green plains from here brings amity to the eyes. The lake is enclosed by 4 mountain ranges, providing a natural gratification of natural attractiveness.
Mount Abu Wildlife Sanctuary
For adventure lovers, Mount Abu Wildlife Sanctuary is a perfect place. The Mount Abu Wildlife Sanctuary is the only place in Rajasthan where a wide variety of orchids can be seen, and it is also home to more than 820 different flowering species.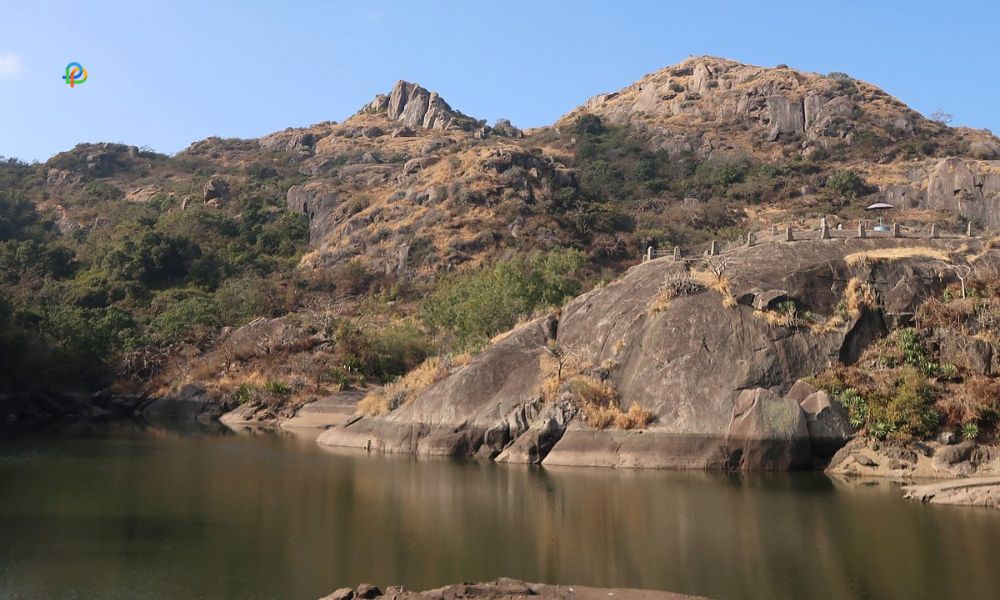 If you are visiting Mount Abu with your children, you can take them to this amazing place to explore various species of different animals. Moreover, in the Sanctuary, nearly 250 bird species live which includes the rare green-grey jungle fowl and Avadavat.
In Mount Abu Wildlife Sanctuary, different thrilling safaris can be witnessed. This place is full of floral beauty and is for individuals who are more nature hounds and travelers.
Dilwara Temples
Dilwara temple, situated in Rajasthan's Aravalli hills, is one of the most amazing pilgrimage sites for Jains. It is located in Mount Abu of the Sirohi district of Rajasthan. Between the 11th and 13th centuries, this temple was constructed by Vastupala Tejpal.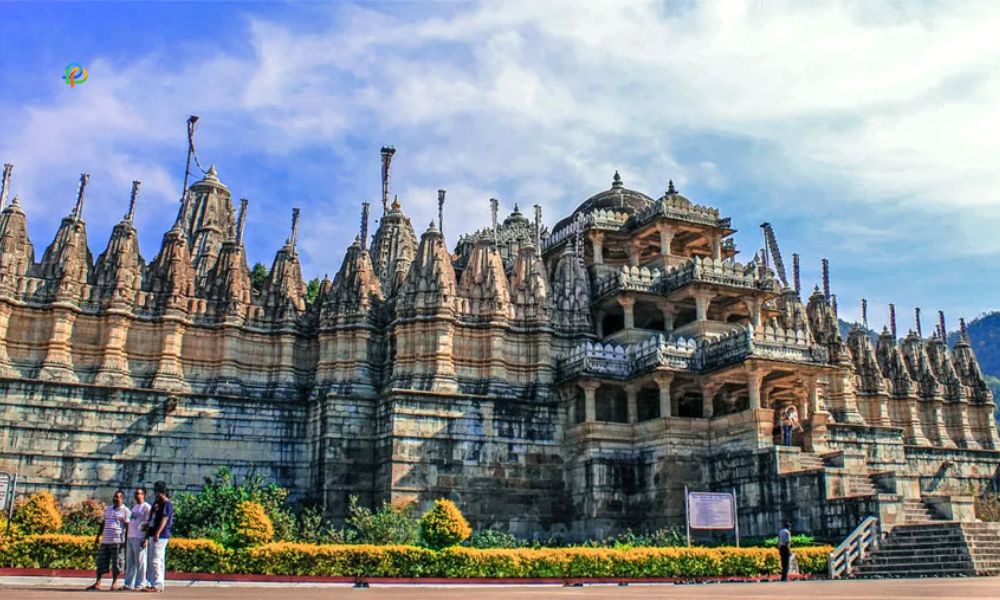 The temple's exterior presents a rather somber impression, but once you step inside, you'll fall in love with the incredible designs and patterns carved into the walls, roofs, pillars, and archways. The stunning lush green hills surrounding the temple provide a very enjoyable feeling.
Toad Rock
Mount Abu is well-known for its diverse rock formations, the most famous of which is Toad Rock, which attracts visitors from all over the world. Toad Rock is located on Mount Abu near Nakki Lake in the Aravalli Range, off the main trekking route.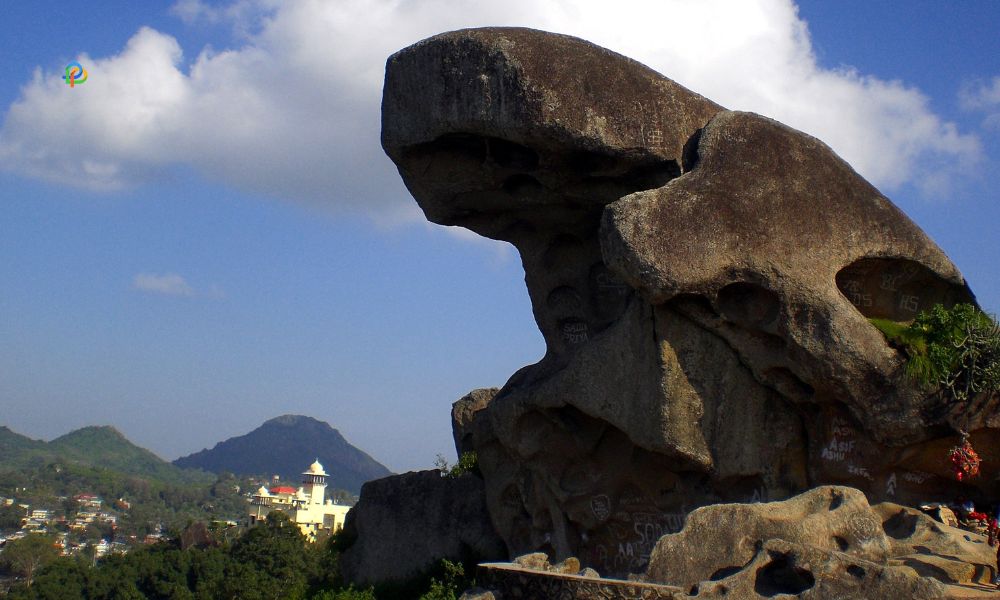 It has enjoyable surroundings and is located for trekking and rock climbing with a remarkable view of the lake and hills. It is better known as the symbol of Mount Abu; this is one of the primary lures in Mount Abu.
The view and formation of the stone are so fascinating that visitors visiting this sight can't stay stunned and unbiased.
Guru Shikhar
In Mount Abu, Guru Shikhar is a memorable tourist destination with a breathtaking view of the Aravali range. It holds the honor of being the highest peak of the Aravalli Range which is the oldest mountain range around the globe.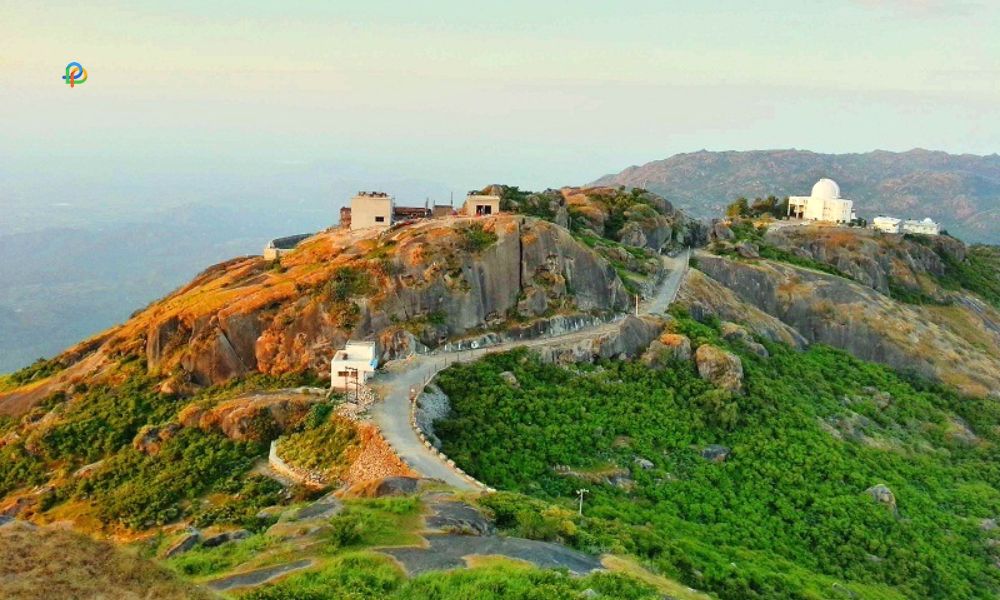 It has amazing views of all the surrounding locations. Tourists who love adventure can trek from the base, to arrive at the topmost point. This somewhat tiring activity will pay off when you see the unforgettable view from the top.
Sunset Point
In Mount Abu, Sunset Point is a must-visit attraction as it carries breathtaking scenery of the amazing hills touched by the rays of the sun. During the evenings, the sights from this location are so memorable that visitors regularly gather here.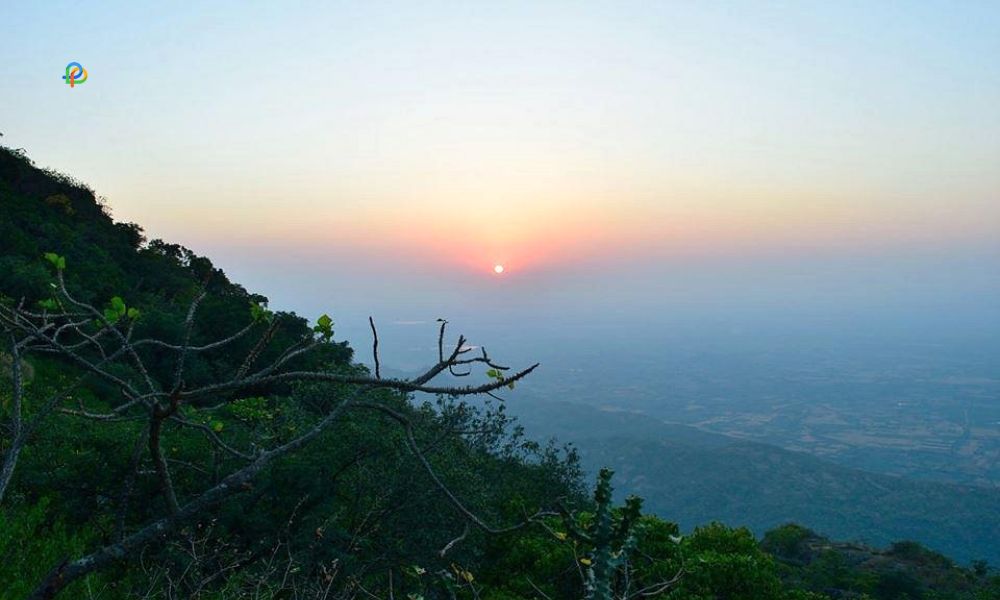 Sunset Point is a serene sight away from the hustle and bustle of the city. Besides witnessing the picturesque beauty of Sunset point, there are different fascinating and thrilling things to do at these magnificent locations.
Achalgarh Fort
The Achalgarh Fort area is wholly enclosed by Mount Abu which is one of the most famous hill stations in North India. This fort is a striking fort also with some stunning Jain temples surrounded within.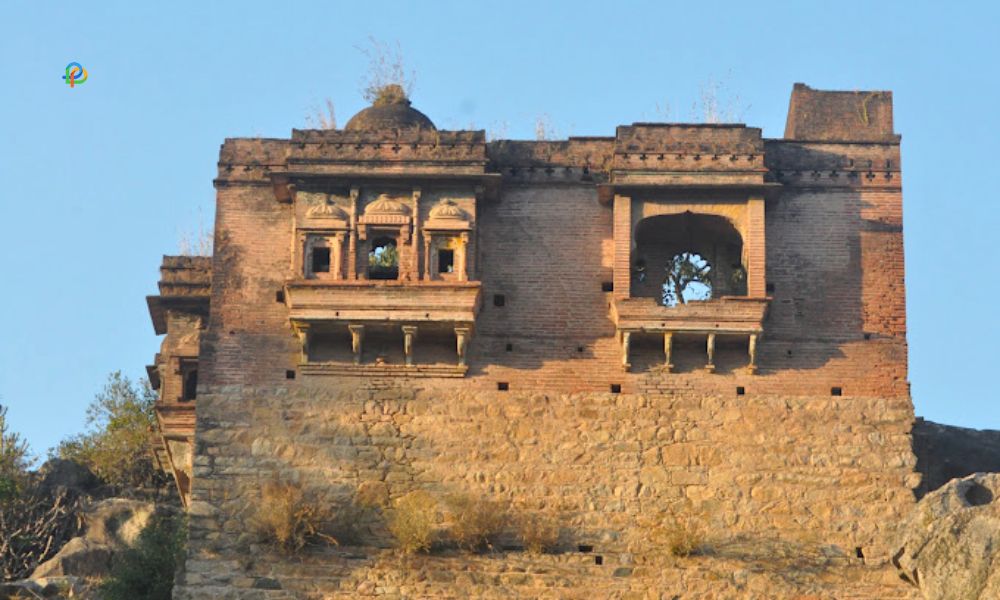 Whereas, Achalgarh fort is located at the topmost of the mountain peak and proposes picturesque sights. The major attraction is Nandi inside the temple as it is a prodigious experience to observe the structure that weighs 4 tons are constructed with metals such as silver, gold, bronze, copper, and zinc.
There is also a faith concerned with the temple that says that the temple is constructed across the toe marks of Lord Shiva.
Trevor's Tank
The area enclosed around Trevor's Tanks carries majestic views of flora and fauna and a feeling to relax and adore all your metamorphic senses and refresh them to provide a feeling of livelihood in the middle of the jungle.
It is a man-made lake located in the hill station of Mount Abu in Rajasthan. The authorities are currently using this tank for crocodile breeding as part of a wildlife conservation project. It is also called as crocodile park. This place is bliss for witnessing an astonishing panoramic view of lush green nature.
Raghunath Temple
The Raghunath Temple is located near Nakki Lake in Mount Abu, Rajasthan. It is one of the most traditional and religious Hindu sites that honor the namesake deity and provides a beautiful architecture to soothe the visitor's eyes.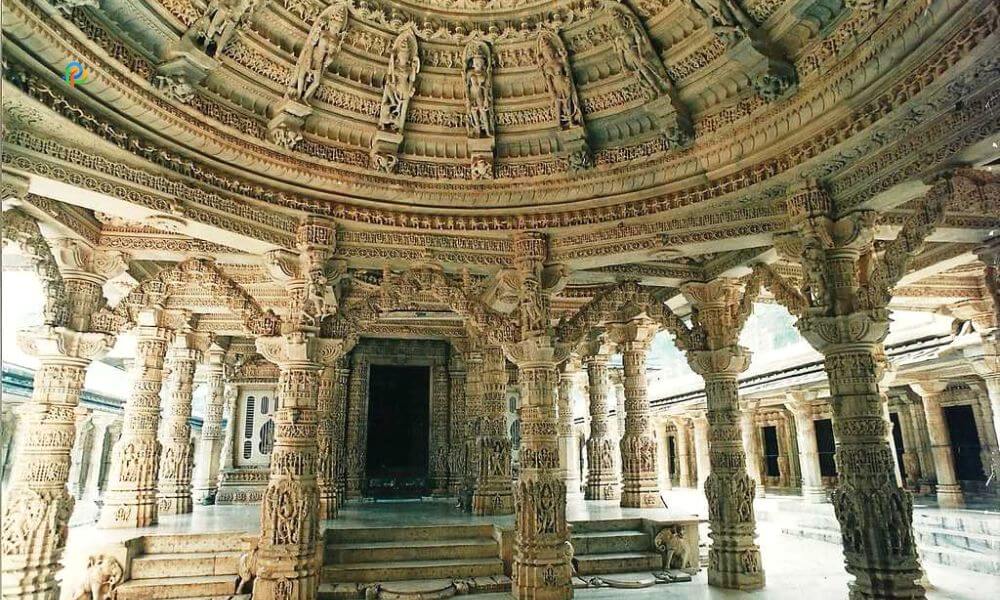 If you are traveling to Sirohi, it is a must for you to visit this alluring beauty of Sirohi.
Champa Cave
One of the most popular trekking locations in Sirohi is the Champa Cave, situated near Mount Abu and between Toad Road and Nakki Lake. This place is a perfectly picturesque location for nature lovers and shutterbugs.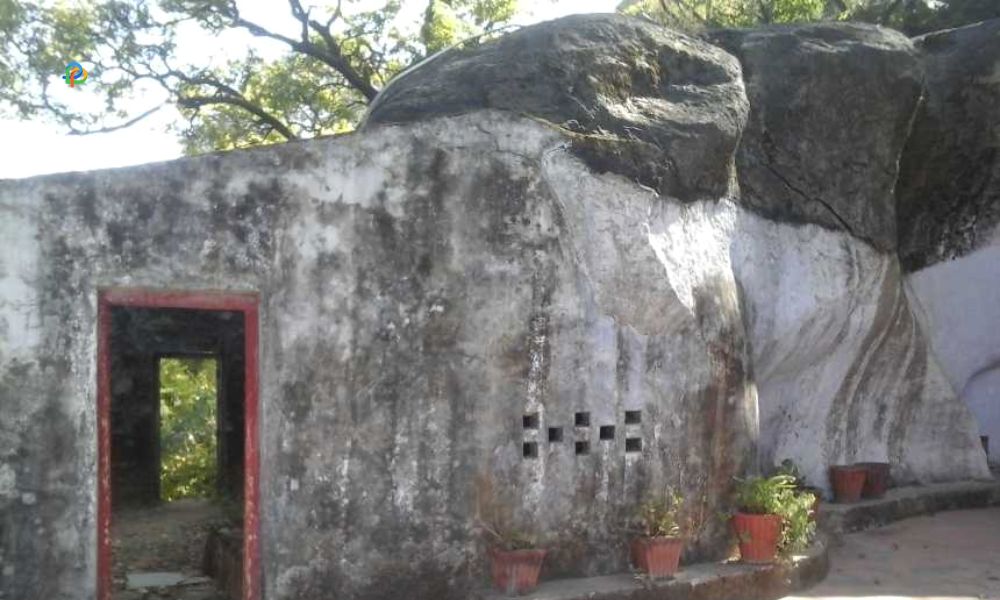 It is divided into two parts – one section was used as a bedroom while another one was used as a meditating seat. During your trip, definitely include this location in your itinerary for exploring this alluring beauty.
Best Time To Visit Sirohi
The best time to visit Sirohi is between the months of October, November, December, January, February, March, and April.
These months are the best to explore this beautiful place i.e., Sirohi as the weather condition during these months are pleasant which makes traveling super convenient and comfortable. The temperature at Sirohi during these months ranges between 10° Celsius and 39° Celsius.
How To Reach Sirohi?
Sirohi is a beautiful city situated in the Sirohi district in the western Indian state of Rajasthan southern part. It is at an average elevation of 321 meters or 1053 feet. One can reach Sirohi conveniently via various modes of transportation such as by airways, roadways, or railways.
By Airways: There is no direct linkage between Sirohi from New Delhi. So, for visiting Sirohi, the closest domestic airport is the Dabok Airport of Rajasthan which is around 144 km far away or 2.5 hours drive away from Sirohi.
The nearest international airport which connects Sirohi to worldwide nations is the Maharana Pratap Airport, Udaipur which is approximately 147 km away from Sirohi. One can opt for a bus or taxi from the airport, to reach their desired location.
By Railways: The most comfortable, convenient, and cheapest way to reach Sirohi is via railways. The nearest railhead is located at the Abu and Sirohi Road which connects to almost every major part of our country directly or indirectly.
Sirohi has its own railway station named Sirohi Road Railway Station but it only connects to neighboring cities of Rajasthan. If budget is your constraint, opt for this mode of transportation.
By Roadways: Rajasthan State Road Transport Corporation (RSRTC) takes care of the road connectivity of Sirohi to various parts of our country through an excellent network of National or State highways.
The Gujarat Pali National Highway 14 passes through the Sirohi district. There are a lot of public and private buses from various states to Sirohi. You can also opt for a road trip via your own private vehicle to this place while exploring the alluring beauty of Rajasthan.
Conclusion
Sirohi, popularly known as the Dev Nagari, is a beautiful place in Rajasthan. It is most famous for the manufacturing and producing of double-edged swords so during your trip to Sirohi, must visit a factory to see the manufacturing of these swords.
When you visit Sirohi, must try the traditional Rajasthani cuisines such as Ghewar, Malpua, Lal Maas, Gatte ki Khichdi, Dal Bati Churma, and others. You will fall in love with the beauty of this heavenly place.
Read More:
Pali: Enjoy The Top Spots In The Buddhist City Of Rajasthan!
Jhalawar: Explore The "Land of the Jhalas"-Rajasthan!