Siliguri: A Journey To The Gateway Of Northeast India! Top 10 Places!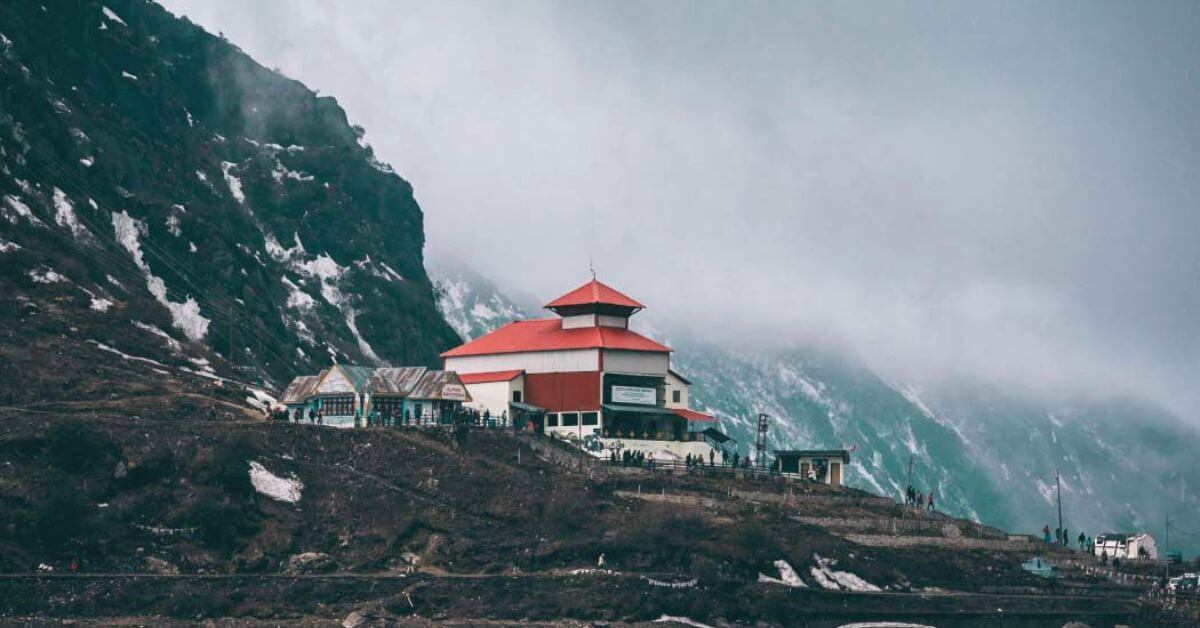 Siliguri is the second-largest city in West Bengal and is also referred to as "The Gateway to Northeast India." Located at the base of the Himalayas, Siliguri is approximately 62 Km from Darjeeling.
Famous for its amazing tourist spots and various other activities such as shopping centers, Siliguri is a must-visit destination for people who wish to explore places. In this blog, let's find out the top 10 things to explore in Siliguri.
Best Places To Visit In Siliguri
Jungle Safari At Chilapata Forest
Shopping At Hong Kong Market
Mahananda Weir Wildlife Sanctuary
Iskcon Temple
North Bengal Science Centre
Surya Sen Park
Sevoke Kali Mandir
Salugara Monastery
Roy Villa
North Bengal Wild Animals Park (Bengal Safari)
1. Jungle Safari At Chilapata Forest
A dense forest located near the Jaldapara wildlife sanctuary in Dooars, Chilapata offers a guided safari for its tourist travelers. The highlight of this jeep safari is the beautiful sight of one-horned rhinoceros at the CC line.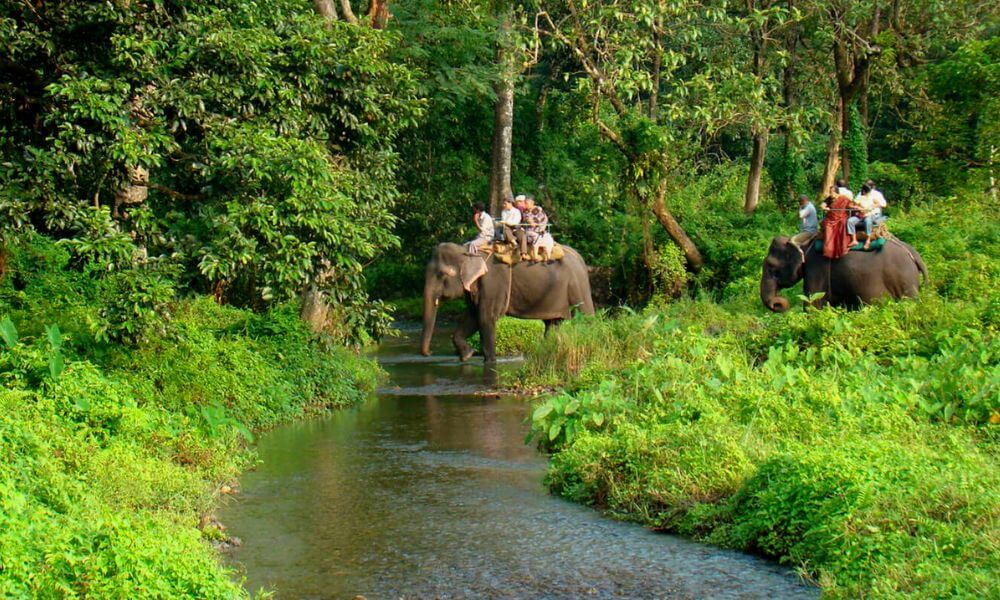 The list of other animals ranges from wild pigs to peacocks and elephants to monkeys. People who are interested in exploring the beauty of wildlife can view over 20 species of carnivores and herbivores and rare varieties of birds and reptiles.
The best option to travel to this place is to board a train from Alipurduar railway station. From the railway station, you can hire a car/ taxi to travel to Chilapata forest.
2. Shopping At Hong Kong Market
Located at Hakim Para in Siliguri, the Hong Kong market is literally a shopper's paradise. Here you will get a wide range of top-notch international brands in apparel and accessories. Many of the goods are imported from China.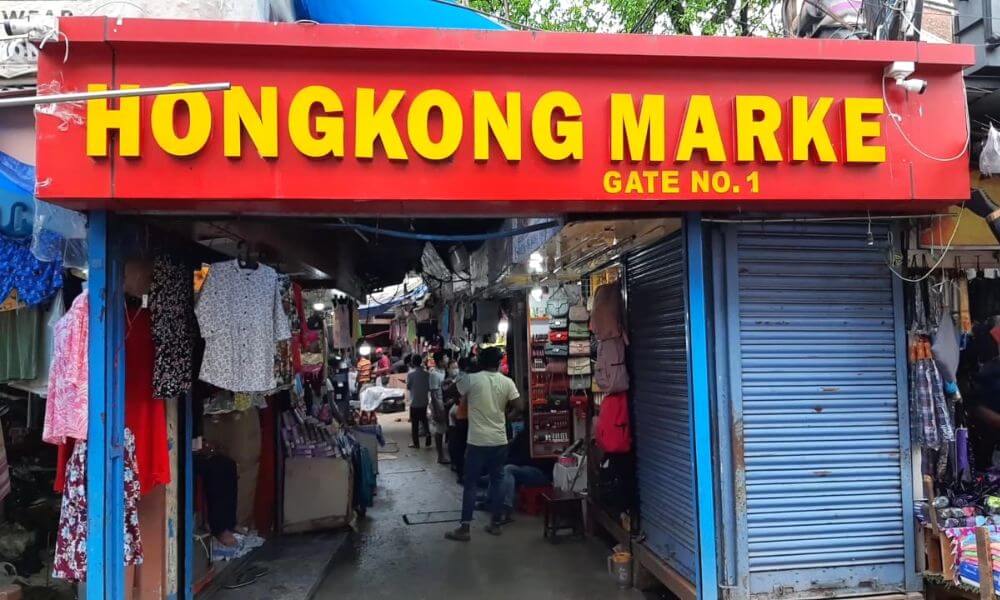 One more aspect worth mentioning is that here you will get electronic goods at nominal prices. For hardcore foodies, there is an attractive option of exploring tasty Chinese and Indian cuisines at the Haveli restaurant that is housed inside the market.
The market is open from 9 am to 9:30 pm for visitors.
3. Explore The Mahananda Weir Wildlife Sanctuary
Located between the Mahananda and Teesta rivers in the Darjeeling district, Mahananda Weir Wildlife Sanctuary is renowned for offering protection to Indian Bison and Royal Bengal Tiger. Here you can find a broad range of plants and trees.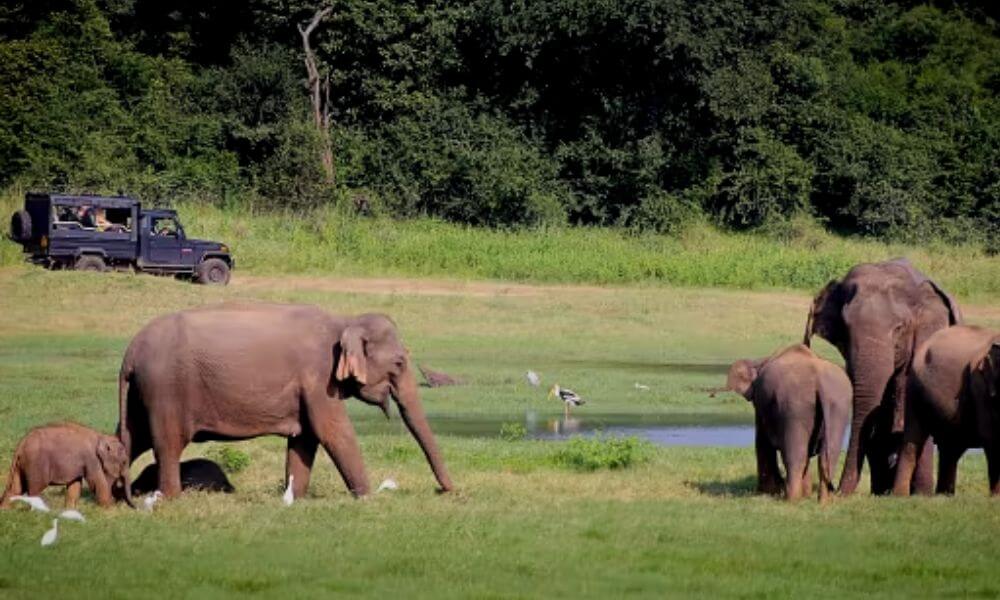 Such as sal, simul, teak, orchid, fern, champ, Lali, and jarul. Apart from that several species of animals and migratory birds such as Swallow, sunbird, swift, babbler, kingfisher, and Himalayan pied hornbill make it worth visiting this sanctuary.
4. Visit The Iskcon Temple
International Society for Krishna Consciousness, popularly known as ISKCON Temple is one of the must-visit temples in Siliguri. Inaugurated in 2002, it is the largest in terms of size in North East India among the Iskcon Temples in Bengal.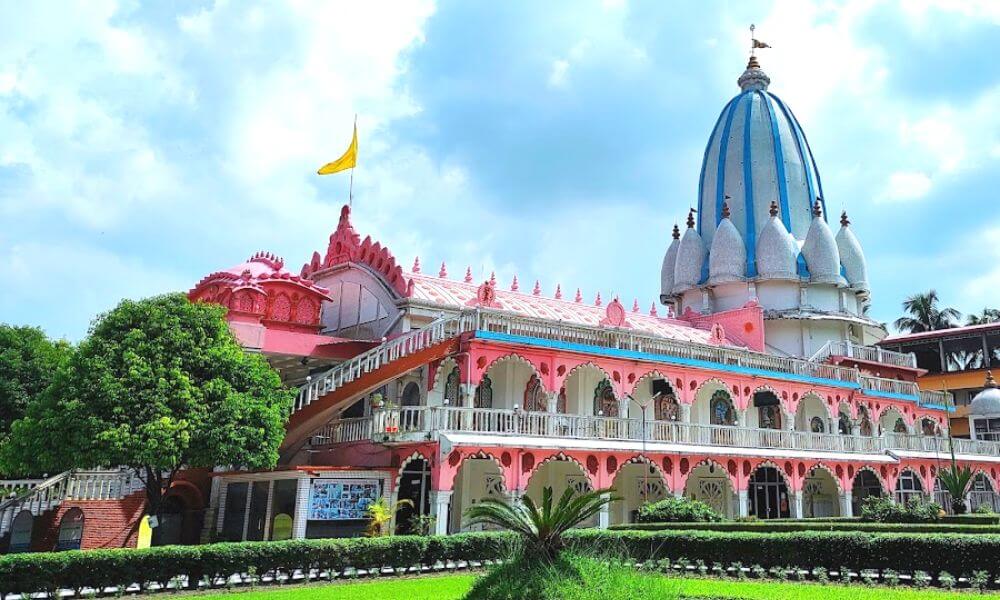 The major attractions at this temple include its marvelous architecture, the beautiful Radha Madhav idol, and the picture of Lord Krishna with Radha. Last but not the least, the temple also houses idols of Advaita Acharya, Lord Narasimha, and Lord Chaitanya.
5. Explore The North Bengal Science Centre
Located at Matigara, North Bengal Science Centre is situated just 6 Km away from Siliguri. It comes under the National Council of Science Museums and offers a visual treat for its visitors including Digital Planetarium, 3D Theater, science shows, and taramandal shows.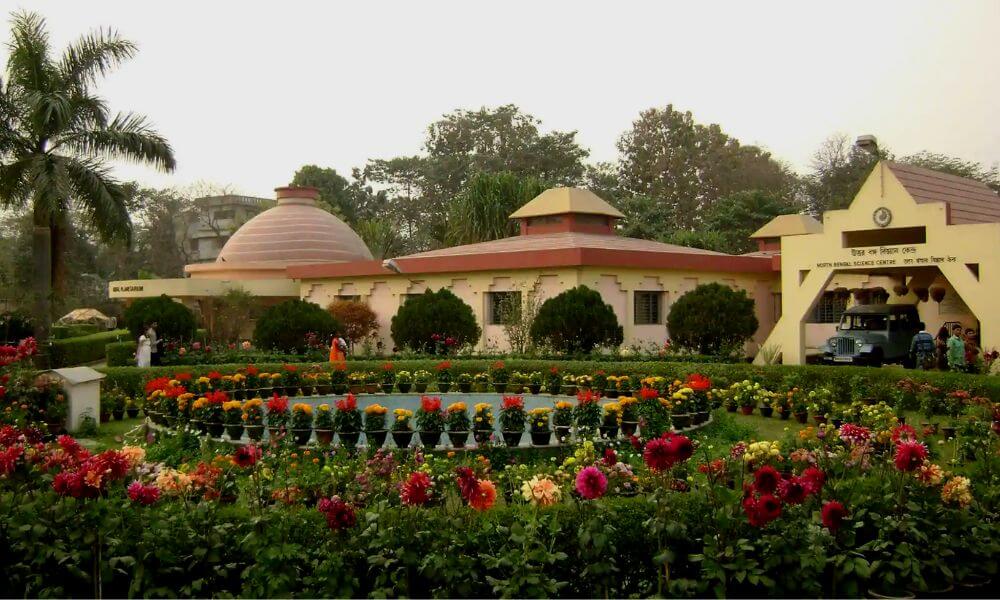 There are also exclusive galleries for popular science and nature interpretation. Except on Holi and Diwali days, the center is open for visitors on all other days from 10 am to 6:30 pm.
6. Spend Quality Time At The Surya Sen Park
A major tourist attraction, Surya Sen Park is located at Mahakal Pally in Siliguri. Inside the park, you can explore a bust of Surya Sen, the Indian freedom fighter, a children's park, and an exhibition that explains alternative energy in West Bengal.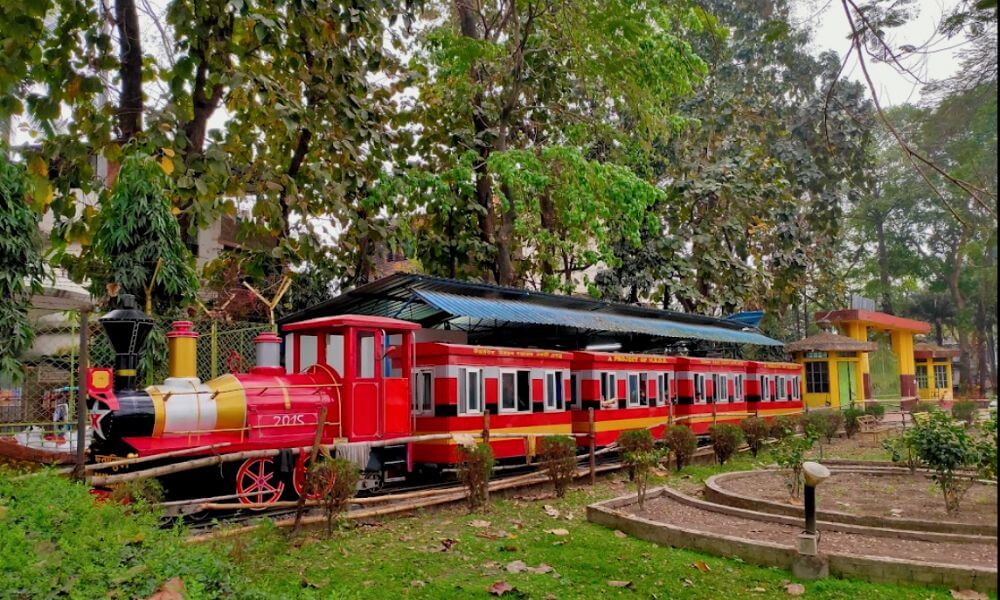 The other attractions include colorful fountains in the evening and a pool for rafting. From this point, the nearest railway station is NJP and Bagdogra is the nearest airport.
7. Pilgrimage To Sevoke Kali Mandir
Also known as Sevokeshwari Kali Mandir, Sevoke Kali Mandir is a prominent pilgrimage center located at a distance of 23 kilometers from Siliguri. It is famous as Goddess Durga resides in the form of Kali here.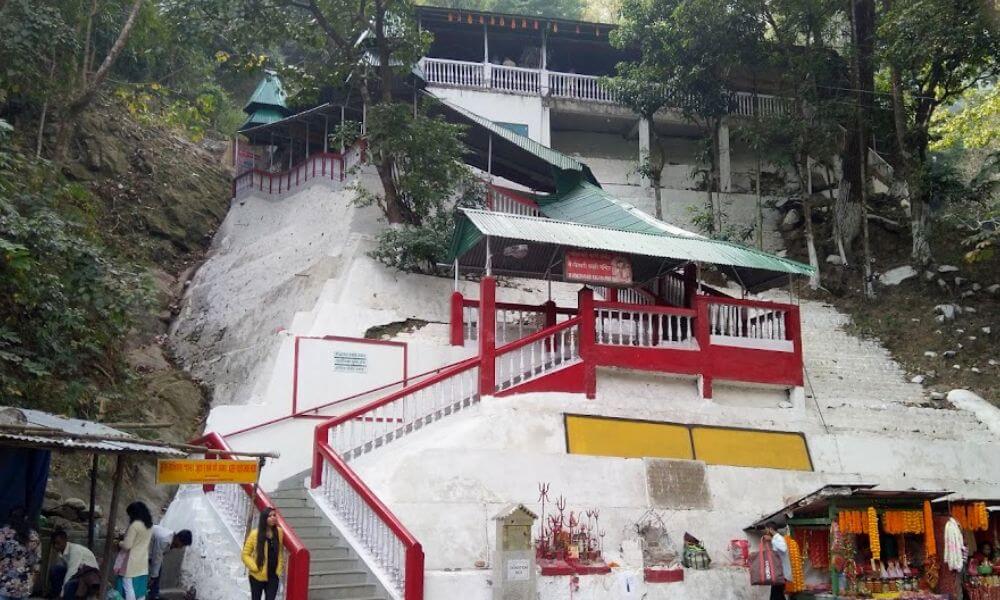 The beautiful sight of Kali's idol encrusted with gems and decorated with swords and armor will leave you spellbound for sure. The beautiful lush green surroundings add to the beauty of this temple.
The Navratri and Durga Puja festivals are celebrated in a grand manner here. The temple is open for visitors from 6 am to 6 pm.
8. Visit The Salugara Monastery
A famous Buddhist shrine, Salugara Monastery is located on the outskirts of Siliguri, 6 Km away from the city. This structure was constructed under the supervision of Tibetan Buddhist Monks and the disciples of the Dalai Lama.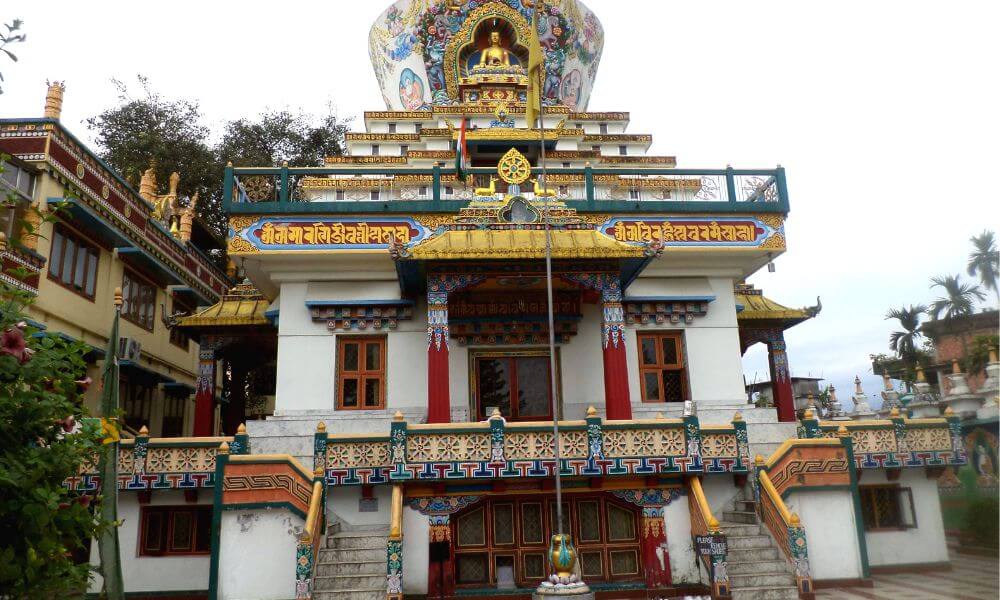 The monastery houses a 100 feet tall spectacular stupa that was founded by Kalu Rinpoche, a Tibetan Lama. This statue is also known by the name the Great International Tashi Gomang Stupa.
Another important aspect worth exploring includes the five different kinds of Buddhist relics.
9. Enjoy The Beauty Of Roy Villa
Located at Lebong Cart Road, Darjeeling the spectacular four-storied building of Roy Villa is undoubtedly worth a visit. The beautiful structure of this building resembles that of a European castle.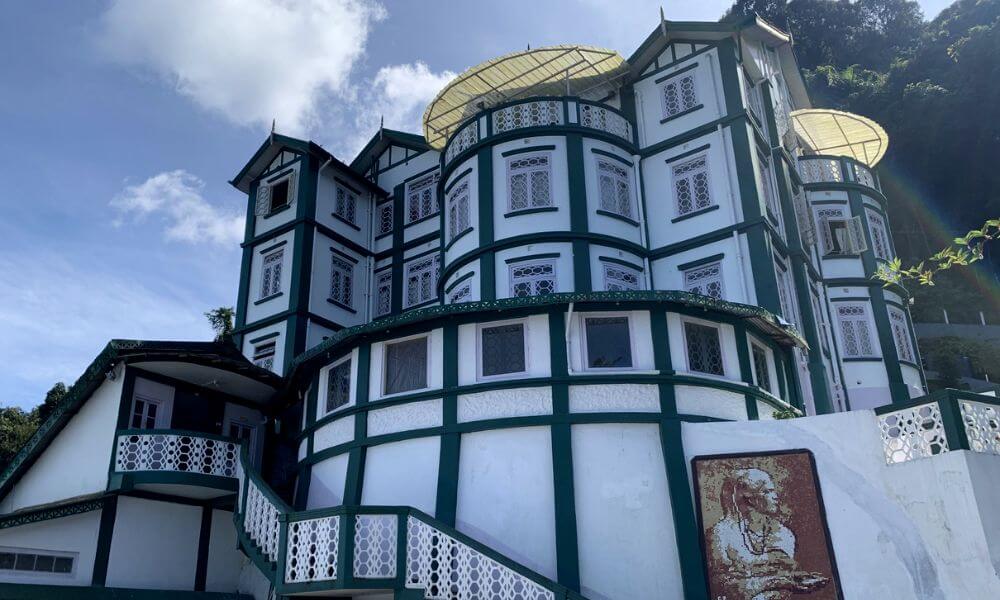 Named after its actual owner Dwarakanath Roy, Roy Villa is around 115 years old. The significance of this building is that Sister Nivedita, the disciple of Swami Vivekananda passed away on 13 October 1911 at this location.
A major reason that attracted Sister Nivedita to this place was its soothing weather and ambiance.
10. Explore The North Bengal Wild Animals Park (Bengal Safari), Siliguri
Spread across an area of 297 hectares, North Bengal Wild Animals Park would captivate any person due to its rich flora and fauna. A major attraction is the safaris and which include the mixed herbivore safari and tiger safari.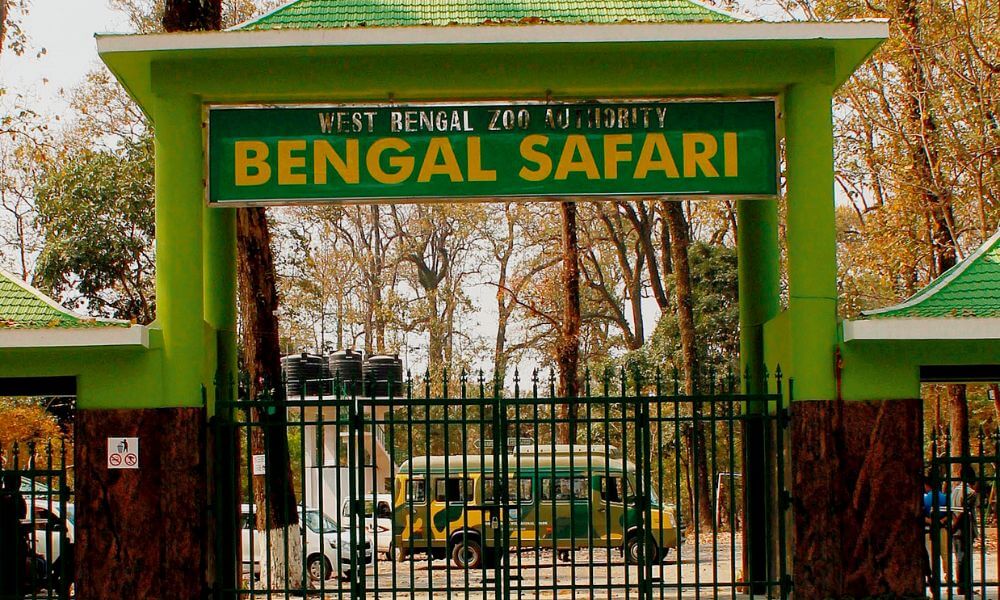 These safaris are absolutely safe as visitors will be taken for the ride in specially designed vehicles. Another element that deserves special mention is the huge collection of medicinal plants at this park.
When it comes to animals, you can explore cats, freshwater crocodiles, gharials, and also different species of birds.
Read More:
Anantapur: Explore The Historic Town Of Andhra Pradesh!
Visit The Best Tourist Destination Bankura In West Bengal!