Resorts In Nilambur: Best Stay In The Heart Of Western Ghats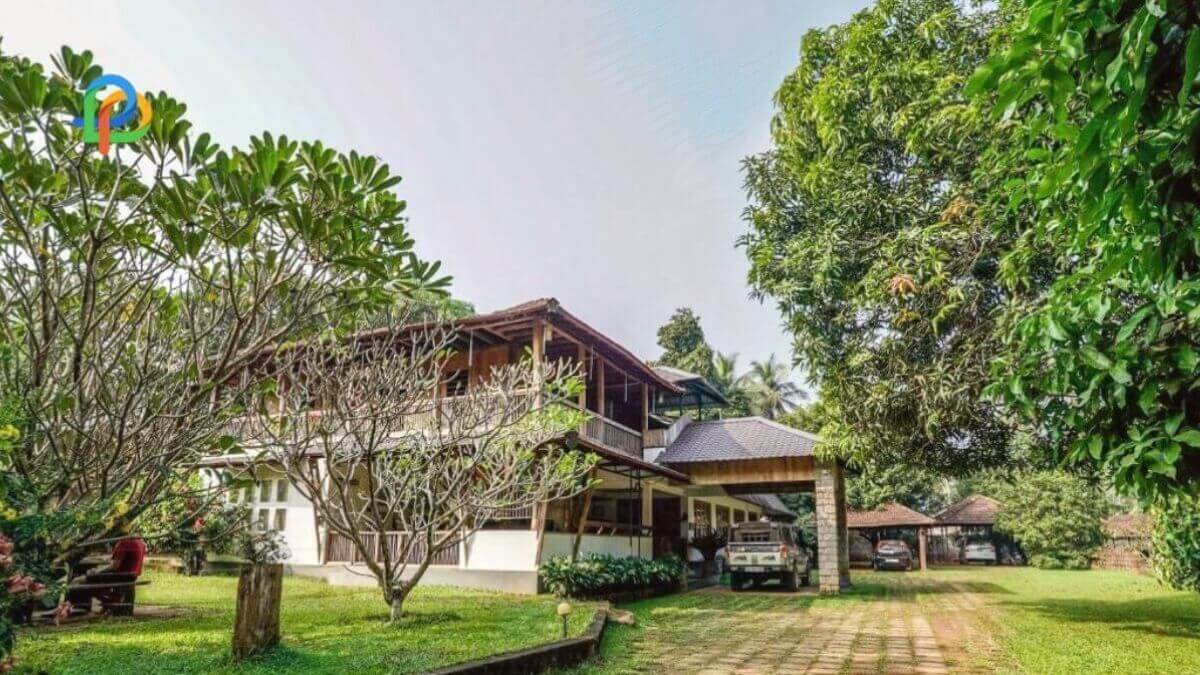 Resorts in Nilambur, nestled amidst the lush greenery and picturesque landscapes of Kerala, offer a serene and rejuvenating escape.
Nilambur is a renowned picturesque town located in the Malappuram district of Kerala. The small town is known as the 'Land of Teak Plantations.' Nilambur is home to exotic wildlife, teak plantations, captivating waterfalls, and dense forests.
This beautiful destination is a paradise for nature lovers as it is known for its ethereal beauty and vibrant wildlife.
Best Resorts In Nilambur
KTDC Tamarind
KTDC Tamarind is a budget-friendly resort operated by the Kerala Tourism Department. This charming resort is located near the world-famous Nilambur Teak Plantations. The panoramic property is a comfortable stay option with a breathtaking view of river Chaliyar from its premise. This is one of the Best Resorts In Nilambur.
The resort is popular for its flexible policies, multilingual staff, and modern amenities. KTDC Tamarind Resort is located approximately 3 kilometers from Nilambur Railway Station and 40 km from Calicut International Airport, making it easily accessible for both domestic and international travelers.
Sattva, The Awakening Garden
Sattva, The Awakening Garden is a perfect choice for tourists looking for a comfortable and eco-friendly stay in Nilambur. Located in Kakkadampoyil town, this retreat is designed with well-furnished spacious rooms, balconies overlooking the mountains, and world-class amenities.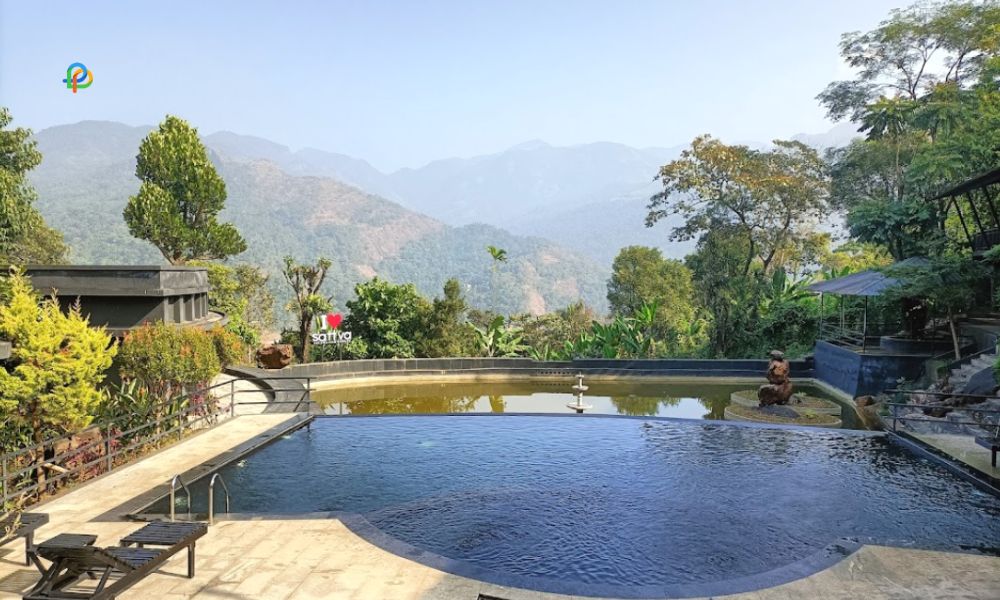 The resort is spread over ten acres of greenery amidst the Western Ghats in Kerala. The resort comprises of Ayurveda Spa, Gym, Restaurant, Swimming Pool, Luxury Rooms and Children's park. The authentic Ayurveda center in the resort provides Panchkarma, the five-action body cleansing procedure.
Detox your mind and body with vegetarian food made from in-house organic farms and free meditation sessions. The resort is 45km from Calicut International Airport and 13 km from Railway Station Bus Stop.
Wild Planet Jungle Resort
Located amidst the dense forest of the Western Ghats Wild Planet Jungle Resort provides an ethereal experience for its visitors. The resort is a perfect blend of eco-friendly lodging with modern amenities. The resort offers various facilities and activities to keep guests entertained and engaged.
Trekking, fishing, and indoor games contribute to an unforgettable experience. They arrange day trips to nearby sightseeing places like Mudumalai wildlife sanctuary, Bandipur, Ooty, and Wayanad. The nearest airport is Calicut International Airport, located 125 km from the resort.
Teak Town
Teak Town is a traditional Kerala-style resort set amidst six acres of lush green lawns and a pristine landscape. Room categories include Luxury rooms, Luxury rooms with kitchenette, Family Rooms, and Standard Rooms with continental and vegetarian breakfast options. This is one of the best Resorts In Nilambur.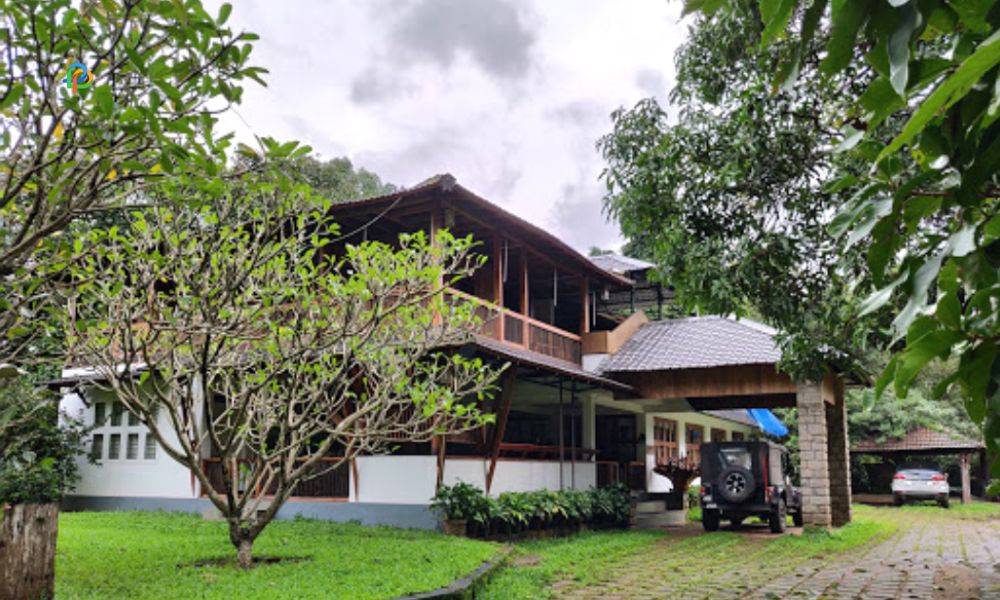 The rooms are equipped with a television, hot and cold water supply, bottled drinking water, and a telephone. You can enjoy activities like Fishing, forest safari, and off-roading session in the resort. Calicut International Airport is 35 km, and Vadapuram Bus Stop is just 1 km from the accommodation.
Rockdale Resort
Rockdale Resort is a peaceful delight for tourists visiting Nilambur. Conveniently located in the Mampad area, this hidden gem perfectly blends serenity, comfort, and natural beauty. Nearby attractions include the Nilambur Teak Museum and Adyanpara Waterfalls.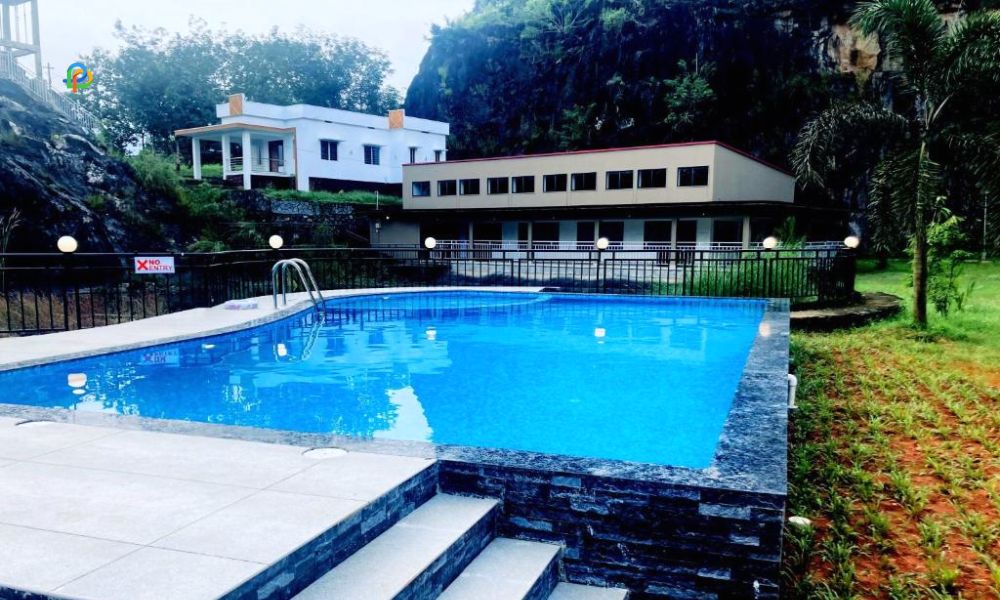 Spacious rooms lodging modern amenities and cozy interiors ensures a delightful stay. The Resort maintains standard Check-In time as 04:00 pm and Check-Out time as 02:00 pm.
Amenities include an Outdoor swimming pool, Free parking space, Family rooms, Room service, and Breakfast. The nearest airport is Calicut International Airport, located 36 km from the accommodation.
Mayookham Auberge
Mayookham Auberge is famous for its warm hospitality and delightful ambiance. Sprawling tea plantations, green landscapes, and glistening rivers surround the resort. This is one of the best Resorts In Nilambur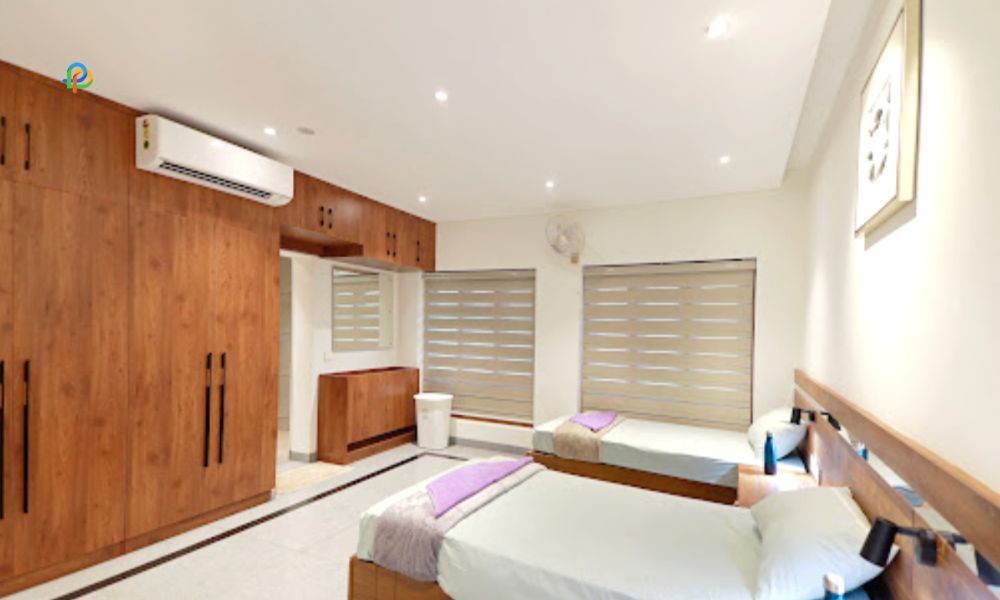 Mayookham Auberge hosts cultural workshops and traditional performances to entertain and educate guests about Kerala's rich cultural and artistic heritage. The nearest airport is Calicut International Airport, located 18 km from the breathtaking resort.
Eden Garden-an Eco-Friendly Farm Stay
Eden Garden-an Eco-Friendly Farm Stay is an ideal destination for eco-conscious travelers seeking a peaceful stay. Situated in the heart of Nilambur, this Farm Stay allows easy access to nearby attractions, including the Nilambur Teak Museum and Adyanpara Waterfalls.
The comfortable cottages are thoughtfully designed with eco-friendly furnishings and stunning views of the surrounding landscapes. Guests can explore the natural wonders of Nilambur with guided trekking trails.
Jeep Safari, Natural pool, and Off-roading facilities during the stay ensure a memorable experience for a lifetime. The nearest airport is Calicut International Airport, located 43 km from Eden Garden-an Eco-Friendly Farm Stay.
Conclusion
Nilambur is a haven of tranquility to unwind and reconnect with nature's beauty. Surrounded by lush landscapes that offer a serene and refreshing experience, Nilambur promises an enriching experience that leaves a lasting impression on the heart and soul of every tourist.
These resorts promise an unforgettable stay amidst the enchanting landscapes of Nilambur. Pack your bags to experience a journey to rejuvenate your senses and create lasting memories.
Read More:
Resorts In Kanyakumari: Serene Seaside Escapes!
Hotels In Kovalam: For A Holistic Retreat!