Sapna Gill: All About The Young Social Media Influencer!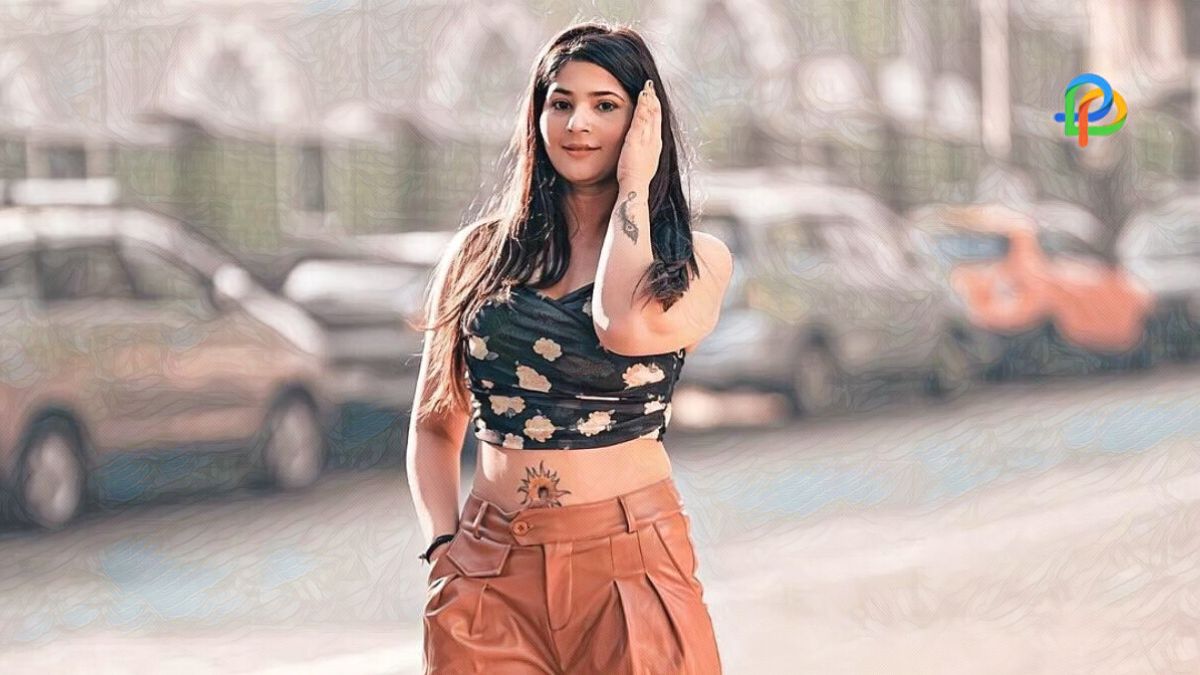 Sapna Gill, also known by the name Sanna is a social media influencer and content creator from India. She has a massive fan following on Instagram with a whopping 221K followers.
Sapna is equally active on other social media platforms such as YouTube, Snapchat, and Josh. As a content creator, she presents a wide variety of content ranging from entertainment to fashion and dance videos.
Apart from social media platforms, Sapna has also acted in several Bhojpuri movies such as Kashi Amarnath, Nirhua Chalal London, and Mera Watan.
Physical Stats
| | |
| --- | --- |
| Full Name | Sapna Gill |
| Birth Place | Chandigarh, Punjab, India |
| Birth Date | 09 September 1991 |
| Age | 31 years |
| Height | 5 feet 10 inches |
| Weight | 55 Kg |
| Eye color | Black |
| Hair Color | Black |
| Zodiac Sign | Virgo |
| Profession | Actor, Singer, Social Media Influence |
| Marital | Unmarried |
| Net Worth (INR) | Rs. 20 to Rs.30 lakhs |
Family
The names of Sapna's parents are not available in the public domain. However, she has a brother as well as a sister.
Sapna Gill Affair
Though Sapna is originally from Chandigarh, the actress stays in Mumbai. Sapna often roams around the city along with Shadan Farooqui, a fitness model and fashion influencer. He is also quite popular on Instagram with a massive 6.5 million followers.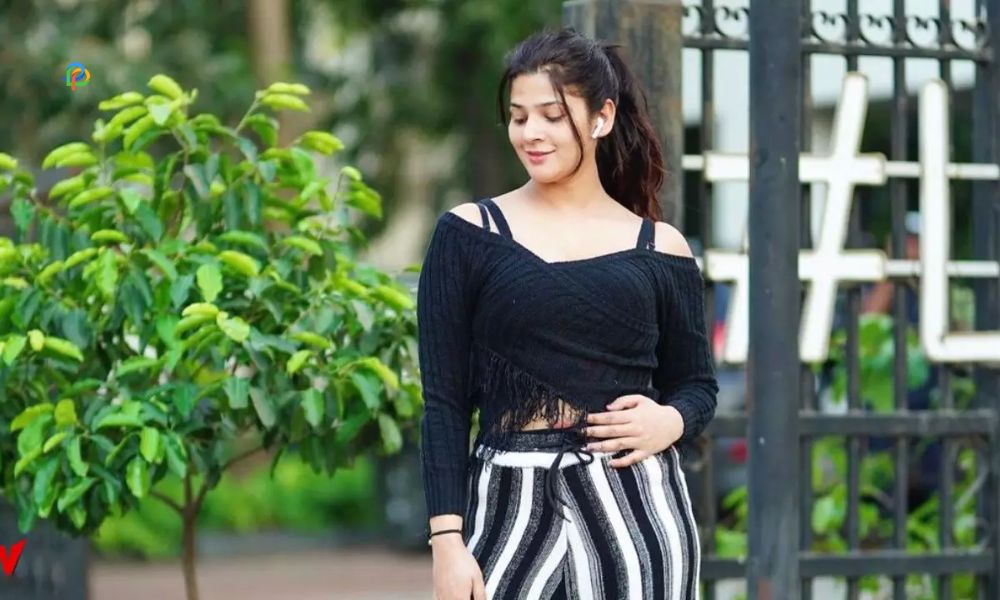 In November 2020, Sapna posted a photo along with Shadan on Instagram. The photo had the caption "It doesn't matter what day of the week it is. As long as we are together, it will always be a beautiful day". She also tagged Shadan and herself in the post with the hashtags #sapnagill #saddufam #love #cute #masoom ️ #1.11.2020".
Sapna Gill Education
There is no information available in the public domain regarding Sapna's educational background, school, or college.
Controversies
On 16th February 2023, Sapna Gill was arrested by Mumbai police following an alleged attack on Prithvi Shaw, an Indian international cricketer from Mumbai. The untoward incident happened in the early hours of the day outside a suburban Mumbai hotel located near the domestic airport at Santacruz.
Reportedly, Prithvi and his flatmate Ashish Yadav who runs a cafe had been to the restaurant for a late-night dinner. Sapna and Shobhit Thakur, her male friend aged 21 years who was present at the spot asked the cricketer for a selfie.
Prithvi shaw obliged at first and allowed the couple to take selfies. However, Sapna and her friend repeatedly requested further selfies and Prithvi refused to pose for them. It led to an argument and the social media influencer and her friend were removed by the hotel staff.
For around 25 minutes, Sapna and Shoubhit waited outside the hotel for Prithvi and Ashish to come out. Once the cricketer and his friend stepped out, the accused, who was holding a baseball bat in their hand, smashed the windshield of Prithvi's BMW car.
To avoid more trouble, the cricketer was shifted to another car. As per reports, the miscreants chased the cricketer's car for 10 Km, threatened Ashish, and demanded Rs.50,000 not to file a false case. Ashish, who is running a cafe, lodged a complaint in this regard. For the last three years, he has been staying with Prithvi in a Mumbai flat.
On Thursday, Sapna was arrested and Shoubhit and six others were booked on rioting and extortion charges. According to Sapna's lawyer, Prithvi was in an inebriated condition and beat the social media influencer with a wooden bat.
Sapna also raised the same allegation against the cricketer. However, as per the police's version, Sapna and Shobhit were drunk when the incident took place. Later the court remanded Sapna till February 20th.
Post the incident, a video related to the attack is doing the rounds on social media and has gone viral.
Tattoos
Going by the photographs on her Instagram profile, Sapna has inked three body tattoos. The first one is on her arm, just above the wrist and the second one appears on her leg, below the calf. She also has a tattoo inked on her belly.
Profession
Apart from being a popular figure on social media platforms, Sapna has acted in several famous Bhojpuri movies. One of them is 'Kashi Amarnath', directed by Santosh Mishra and released on 18th October 2017. Apart from Sapna, the other main characters in the movie include Anoop Arora, Amrapali Dubey, and Ravi Shankar Jaiswal.
Sapna's second movie was Nirahua Chalal London, a movie directed by Chandra Pant. Released on 15th February 2019, the movie has Dinesh Lal Yadav and Amrapali Dubey in the lead roles.
'Mera Watan', is the third and the latest movie in which Sapna has played a lead role. A movie directed by Ishtiyaque Sheikh, Mera Watan's male hero is Pawan Singh.
Source Of Income
As reported by some of the websites, Sapna's net worth comes between Rs. 20 to Rs.30 lakhs. Her major source of income is from acting in movies and through her social media handles.
Lesser Known Facts About Sapna Gill
While speaking at a function held in connection with the release of her first movie ' Kashi Amarnath', Sapna said that she was feeling quite scared and didn't know what to speak. She also added that the crew of the movie including the director and actors were very supportive.
Sapna doesn't watch the Indian reality show 'Big Boss any longer. She wanted to get an entry in the Big Boss house and has been trying for it for three years. Since it didn't happen, she stopped watching the show.
In an interview, she said that the garments she wears are purchased from Vidhi Collection, Lokhandawala.
Sapna didn't know the Bhojpuri language while acting in her first movie as she is a Punjabi.
According to her, even if girls buy lots of dresses, they feel that it's not enough. They end up thinking that they are left without any clothes and go shopping again.
Sapna was jokingly saying in an interview that she used to watch 'Big Boss' for the purpose of seeing Salman Khan. Apparently, she has kept posters of Salman Khan in all the rooms including bathrooms and thus there is no need to watch the show again.
Read More:
Prithvi Shaw: Everything About The Indian Cricketer!
Palampur: Explore The Offbeat Places And Hidden Treks-2023!