Thalapathy Vijay Joins Atlee's Wife Priya's Baby Shower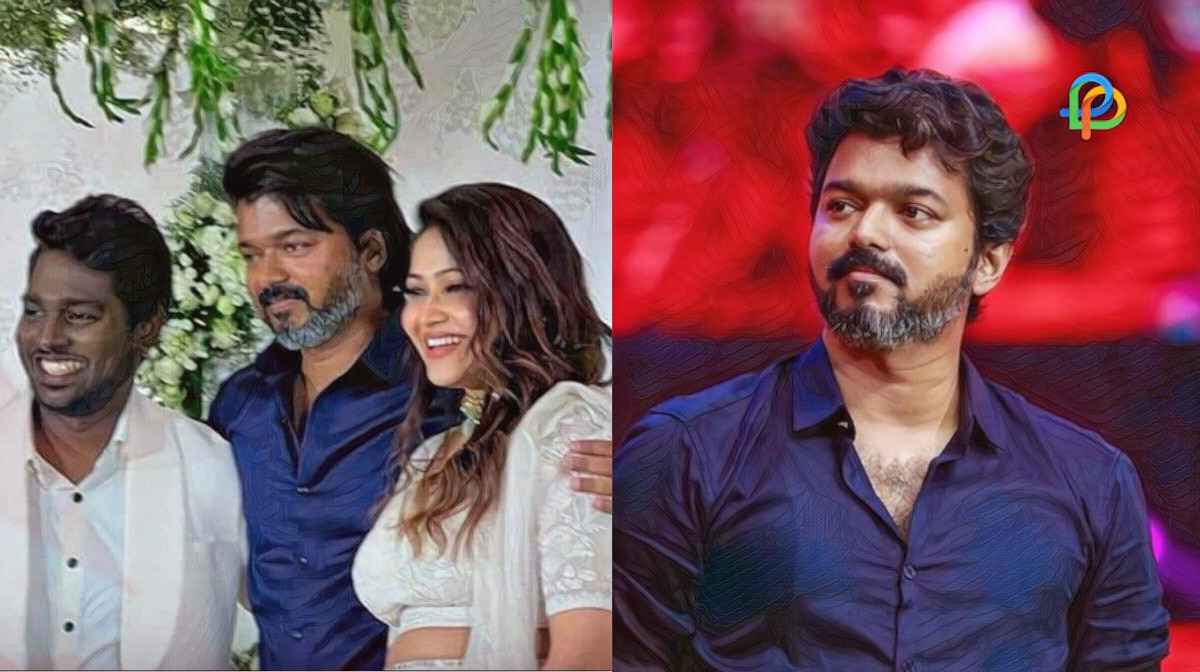 What's new in the Tollywood world? It's celebration time! And this time at well-known director Atlee's home! According to our minions, Thalapathy Vijay joined Atlee's wife Priya's baby shower and we couldn't keep calm. Everything is all ready and set with the couple and we couldn't be happier, their photos were circulated all over the Internet.
As we know, Director Atlee and his wife Priya are expecting their first child, and we couldn't be happier. It's finally happening for the couple and it's on December 19 that Atlee's wife Priya had her baby shower. The event took place in Chennai, beautifully arranged. Many stars came and paid their respects. One of the famous faces was Thalapathy Vijay who attended the event in Chennai.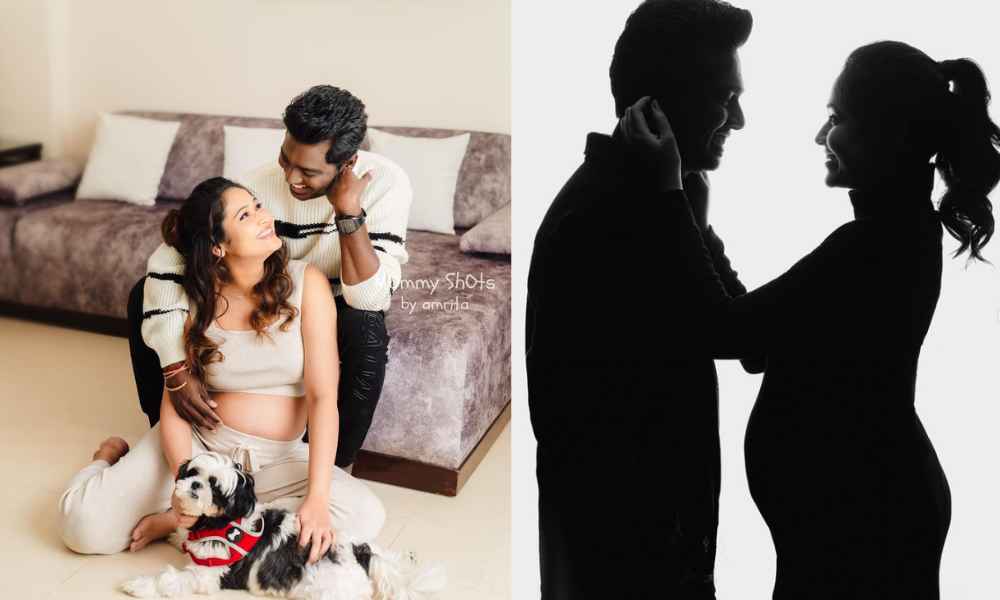 For the fans of Thalapathy Vijay, we already know how rare it is to see him in public. Like you all, we were surprised to see Thalapathy Vijay who made a rare public appearance on December 19 in Chennai. It was later on Monday that the baby shower for the function of Priya (wife of the famous director Atlee) was arranged.
Everything looked sorted at the event and we couldn't keep our eyes off Thalapathy Vijay. He was sporting a very decent blue shirt that made the actor look fabulous. Along with the blue shirt he was wearing black trousers, a rather casual wear but it was one of a kind!
All of the fans of Thalapathy Vijay were excited to see the actor in the light and we also couldn't keep calm! The internet was loaded with so many photos and videos of Vijay in his staple blue shirt and black trousers. We could see how Atlee and Priya were happy to see Thalapathy Vijay at the special event- after all, it's friends before anything, right?
It was just a few days ago when the happening couple announced their first child, the event was expected to be special. Thalapathy Vijay made sure to cream the cake with the best and honor their event. The couple has been together for approximately 8 years and is now welcoming their first child.
It was only earlier this December that Atlee and Priya announced their first child and the happiness couldn't be contented. They also had a few photos and pictures that made us all go aww! The couple is finally becoming parents after 8 years of marriage and Priya was proudly showing her baby bump.
A grand event was expected to be organized as Priya finally welcomed motherhood. The family of director Atlee made sure that this event was noticed and organized a cute baby shower for her on December 19. The couple looks fabulous too where the director was wearing a white and black coat that made him look amazing while his wife Priya was flaunting her baby bump in a gorgeous white lehenga.
Thalapathy Vijay shares a close bond with the couple and made sure to attend the event to bless the couple and pay his respects. We already know how amazing he looked at the event in the crisp blue shirt and trousers.
READ MORE:
Kanan Gill: About The Incredible Rise Of Indian Stand-Up Comedian
Dalhousie: Best Places For A Snowy Vacation!