Ritesh Agarwal: The Success Story Of The CEO Of OYO Rooms
Ritesh Agarwal is an Indian businessman and founder and group CEO of OYO Rooms. When he was just 19 years of age, Ritesh went on to launch Oyo Rooms, a hospitality chain that majorly focuses on providing stay-at-budget hotels.
For his entrepreneurial achievements, he has received several prestigious awards such as 'Business World Young Entrepreneur Award' and also found an entry in the 'Forbes 30 Under 30 Asia list'. Ritesh has a huge fan following on social media with a whopping 4,05,013 followers on LinkedIn and 2,65,000 followers on Instagram.
Physical Stats
| | |
| --- | --- |
| Full Name | Ritesh Agarwal |
| Birth Place | Bissam Cuttack, Odisha, India |
| Birth Date | 16 November 1993 |
| Age | 29 years |
| Height | 175 cm |
| Weight | 70 Kg |
| Eye color | Black |
| Hair Color | Black |
| Zodiac Sign | Scorpio |
| Qualifications | Alumnus of Indian School of Business and Finance |
| Profession | Entrepreneur |
| Marital | Unmarried |
| Net Worth | $1.1 billion |
Ritesh Agarwal Family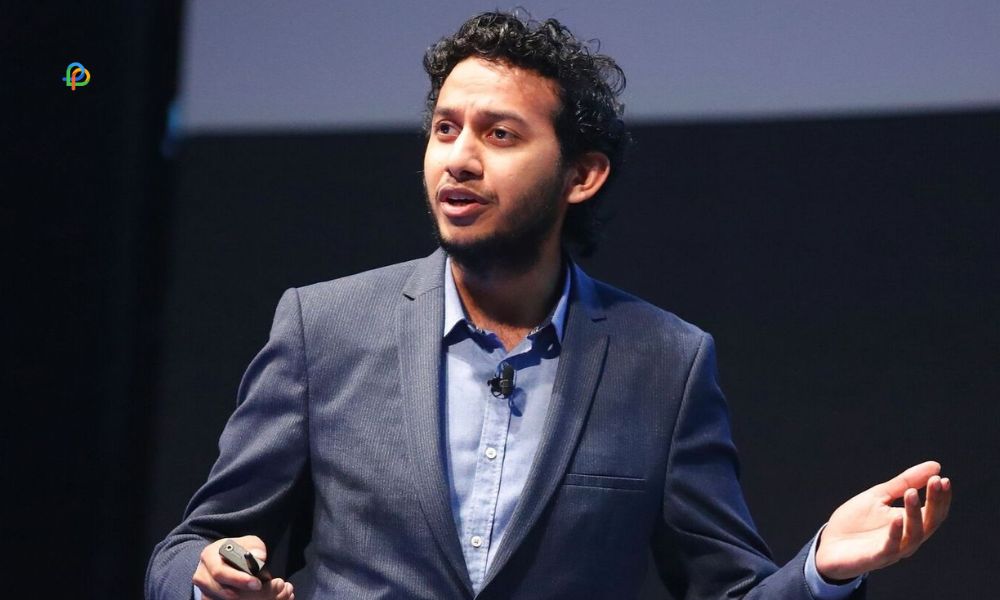 Hailing from a Marwari family, Ritesh was born in Bissam Cuttack in the Odisha state of India. However, he was brought up at Titilagarh. Ritesh's family used to run a small shop in Rayagada, a district in Southern Odisha.
Affair
Ritesh will be tying the knot with his fiancee Geet in March 2023. As per news reports, it will be followed by a reception at a five-star hotel in Delhi, the national capital.
Ritesh along with his mother and finance went to meet Indian Prime Minister Narendra Modi to invite him to their wedding. On his Instagram account, Ritesh later posted photographs of the soon-to-be-married couple seeking wishes from the Prime Minister by touching his feet.
Ritesh Agarwal Education
Ritesh completed his schooling at Sacred Heart School in Rayagada. Later he joined St. Johns Senior Secondary School in Kota, Rajasthan to pursue his graduation.
In 2011, he moved to Delhi for his college studies and got enrolled in the University of London's International Programme run by the Indian School of Business and Finance. However, he was more passionate about starting a venture of his own and thus dropped out of college to pursue his dream.
Controversies
In November 2019, a cheating case was filed against Rithesh and six others following a complaint lodged by hotelier Betz Fernandez, owner of Roxel Inn at Domlur in Bangalore. According to him, OYO had booked rooms at his hotel and agreed to pay a sum of Rs. 7 lakhs per month. However, even after five months the firm did not pay him a single penny and duped him into an amount of Rs.35 lakhs.
Vikas Gupta, a Chandigarh-based businessman filed a complaint against Ritesh in September 2020 alleging that Oyo's leadership wriggled out of a business agreement illegally and with fraudulent intent. Thus, SSP, Dera Bassi police escalated the complaint to SP (Rural) Mohali, and an FIR was registered against Ritesh in Mohali.
Ritesh Agarwal Profession
At the early age of 13 itself, Ritesh started selling sim cards for mobile phones. Later, when dropped out of college, he was lucky to be qualified for the Thiel Fellowship. The fellowship funds $100,000 to entrepreneurs below 20 years of age who left college and set up businesses of their own.
In 2012, when he was just 17 years, Ritesh Agarwal launched Oravel Stays, a website developed with the aim of providing listing and booking of budget accommodations. Later, he traveled across the length and breadth of the country, and during his trip, he stayed at more than 100 bed and breakfasts, guest houses, and hotels.
Thus, Ritesh realized that there was a serious shortage of affordable and good-quality hotels in the budget hotel segment. That realization led to the renaming of Oravel Stays and the birth of OYO rooms in 2013.
Ritesh went on to become a millionaire when he was just 22 years old. The largest hotel chain in India, today OYO has its presence in 800 cities spread across 80 countries across the world. The company has received funding from various private equities and investment firms such as SoftBank Group, Didi Chuxing, Airbnb Greenoaks Capital, Lightspeed India, Sequoia India, Hero Enterprise, and China Lodging Group.
Source Of Income
In the financial year 2021-22, Ritesh received a remuneration of Rs. ₹5.6 crores. Reportedly, his net worth comes to a staggering $1.1 billion i.e., Rs 7,253 crores.
Lesser Known Facts About Ritesh Agarwal
From a very early age, Ritesh was keen on writing. He was also pretty strong in computer programming skills and from the age of 10, he started imparting coding lessons.
Ritesh introduced his company to US President Donald Trump during his India visit to which Trump replied, "Not such a small company, by the way, good job."
Ritesh's mother wanted him to complete his education and look for a good job.
He draws inspiration from Bill Gates, the founder of Microsoft, and Bhavish Agarwal, the founder of Ola cabs and the interesting part is that both of them are college dropouts like Ritesh.
During his stay in Delhi, there were times when Ritesh was completely running out of money and he was left with a paltry sum of Rs.30 in his bank account. However, he never informed his parents about the financial crunch as he knew that they would ask him to return and that his entrepreneurial dreams would come to an end.
There is a story behind naming his startup as 'OYO rooms' meaning 'On Your Own' i.e to be in control of your own. During his early days, while watching television with his cousins, Ritesh never used to get the remote control, though he wanted to watch his favorite programs. This made him name his venture 'OYO rooms'.
Ritesh's mother did not believe in the success of OYO rooms till the time she happened to hear Prime Minister Narendra Modi speak about it in one of his sessions aired on the radio.
Ritesh once earned a tip of Rs.50 at one of his hotels as the family was quite impressed by his babysitting skills.
He has a sweet tooth and loves to eat chhena poda (roasted sweet cheese).
As per Hurun Global Rich List 2020, Ritesh was the world's second youngest billionaire, only behind Kylie Jenner.
ALSO CHECK:
Sapna Gill: All About The Young Social Media Influencer!
Subi Suresh: All You Need To Know About Popular Comedy Artist!