Akshay Kumar Launches His Brand, Force IX, On Republic Day!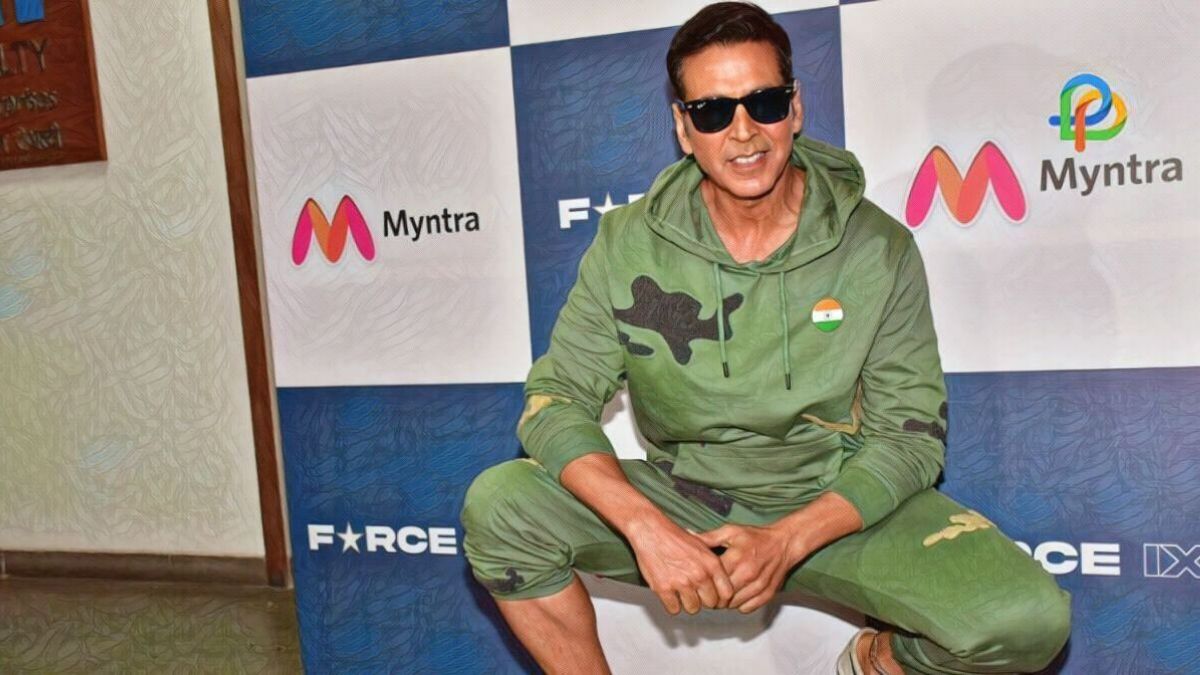 Bollywood superstar Akshay Kumar officially launched his own clothing brand "Force IX" in collaboration with Myntra later on Republic Day yesterday.
Force IX will be focusing broadly on athleisure wear introducing over 70 items including printed track pants, hoodies, sweatshirts, caps, and more.
Officially announcing through his Twitter handle Akshay Kumar said that his brand Force IX is not only a fashion brand but an extension of himself and his 30-year journey. As he makes the announcement on Republic Day he ventures on to say that it's completely made in India and rhetorically asks what better day than that for its launch.
The Vice President of Category Management of Myntra shared his excitement for providing the platform of choice for Force IX and said that they are confident his brand will be received well by Myntra users there.
The major Indian Fashion and apparel eCommerce giant – Myntra, already has tie-ups with more than 10 celebrities with their unique brands and line of clothing including HRX by Hrithik Roshan, Wrogn by Virat Kohli, Being Human by Salman Khan, and House of Pataudi by Saif Ali Khan.
Akshay Kumar told Times of India in his recent interview that launching his own brand of clothing was something that he has been planning to do for over seven years now. He explains that he was close to launching his brand a couple of times in the past and believes that things have a way of working themselves out when it's time.
Akshay Kumar says that he loves to wear athleisure clothes as comfort is his top priority and it's something that is always on his shopping list.
According to him, there is a sense of emotion attached to his brand, and that's why they went with the name "Force IX – Engineered with Emotion".
When asked for the reason behind naming their brand Force IX Akshay explains that he has three strong influences that drive him which are the universe, mother nature, and the armed forces.
His father was in the army and it's something that holds a special place in him and inspires him, thus the name Force. As for the roman numeral 9, Akshay Kumar says it is a powerful number of warriors and also a lucky number for him as it's also his birthdate and month – 9/9/1967.
Replying to how much of his creative inputs went into the development of this brand, Akshay said that he is very much involved from quality checks of materials to detailing and overseeing the entire process.
He has a large group of young team members who are involved in the making of his brand, and while he doesn't design the clothes, he envisions every garment on himself before it makes it to the collections.
Force IX currently has a limited edition set of t-shirts, track pants, and sweatshirts that are exclusively available on Myntra. Unisex pieces will be seen throughout the brand according to Akshay Kumar and various accessories are soon to be added to their collection and made available on their eCommerce websites and soon-to-launch stand-alone stores across the country.
Read More:
Sundar Pichai: Interesting Facts To Know About Google CEO!
Kottayam: Explore The "Letter Capital" Of Kerala!