Amit Bhadana Biography! Exciting Facts About Amit Bhadana!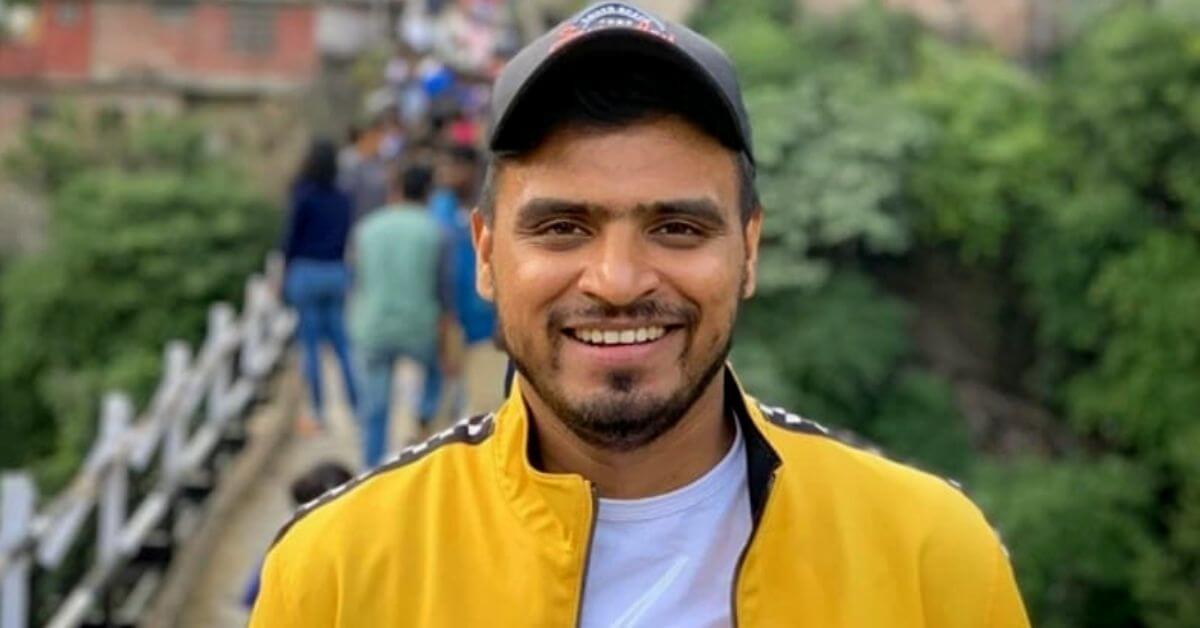 The Youtuber and social media star Amit Bhadana hails from India. He is called the YouTube Prankster for his funny videos and memes. Moreover, Amit Bhadana loves to dub a lot, too. He scripts the videos, and then edits them, and airs them on his YouTube channel.
After his first year in college, Amit Bhadana posted one of his dubbed videos for fun, on the social media channel YouTube, which garnered him a lot of fan-following. He managed to gain a lot of attention by posting the video, which led him to make more such videos.
Who Is Amit Bhadana?
However, Amit Bhadana has created multiple careers out of being a YouTuber. He is a Comedian, writer, as well as a songwriter. His YouTube channel name is Amit Bhadana. Today, Amit Bhadana is no less than a celebrity.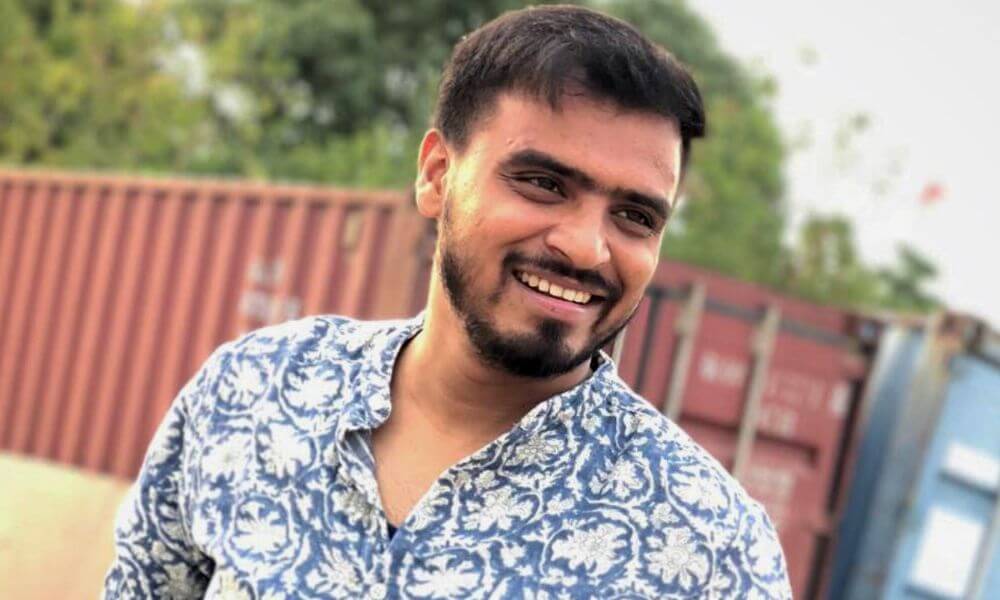 Amit Bhadana has the highest subscriber base on YouTube. He is very positive about his YouTube growth and wants to grow his channel even further.
Amit Bhadana Key Facts
Amit Bhadana was born into a very conservative family.
YouTube made Amit Bhadana famous. From his college days, he posted hilarious content, which gave him stardom on social media.
In his school days, Amit Bhadana used to crack a lot of jokes in the classroom.
Amit Bhadana posted one of his prankster videos after his first year in college, which made him famous almost instantly.
Amit Bhadana received a huge number of likes and comments for the same. After he received a lot of attention on YouTube,
Amit Bhadana created his Facebook page and also started posting comic videos there.
In the initial days, Amit Bhadana used to post copied content, but it used to get deleted. So, he started making his own copyright-free content.
When Amit Bhadana crossed 10,000 followers on YouTube, he was invited to a YouTube feast of sorts, where the others made fun of him.
Currently, Amit Bhadana has more than 20 million followers on YouTube.
Amazingly, Amit Bhadana's friends shoot most of his videos.
In the year 2017, Amit Bhadana created many titles. His video 'Exams be like. Boards preparations are like' was published in 2017, which garnered him a lot of fame.
Amit Bhadana is a huge dog lover.
In the year 2020, one of his videos was featured in YouTube's 2018 Global Top 10 Videos list.
In the year 2020, Esports and Mobile Gaming Platform Mobile Premier League made Amit Bhadana, their brand ambassador.
DNA India mentioned Amit Bhadana's name as one of the top and most wealthy YouTubers in the year 2021.
Amit Bhadana also managed to get the 'Dada Saheb Phalke Award for being the best YouTuber.
The song, that Amit Bhadana wrote himself, titled 'Parichay' was released in 2019.
Today, there are many celebrities on Amit Bhadana's follower list.
Amit Bhadana Physical Status
| | |
| --- | --- |
| Full Name | Amit Bhadana |
| Date of Birth | 7 September 1994 |
| Birth Place | Bulandshahr, UP |
| Age | 28 |
| Weight | 70 kg |
| Height | 5 feet 8 inches |
| Zodiac Sign | Virgo |
| Religion | Hinduism |
| Eye color | Dark Brown |
| Hair Color | Black |
| Occupation | YouTube Prankster |
| Qualification | Graduate |
| Father | Narendra Bhadana |
| Relationship | Riya Mavi (Co-YouTuber, Rumoured) |
| Net worth | 6.5 Million USD |
Amit Bhadana Net Worth
Amit Bhadana net worth is $5.4 million as of date. It is equivalent to Rs 40 Crore. He is one of the most successful YouTubers, with a huge subscription base. His channel is one of the biggest YouTube channels today.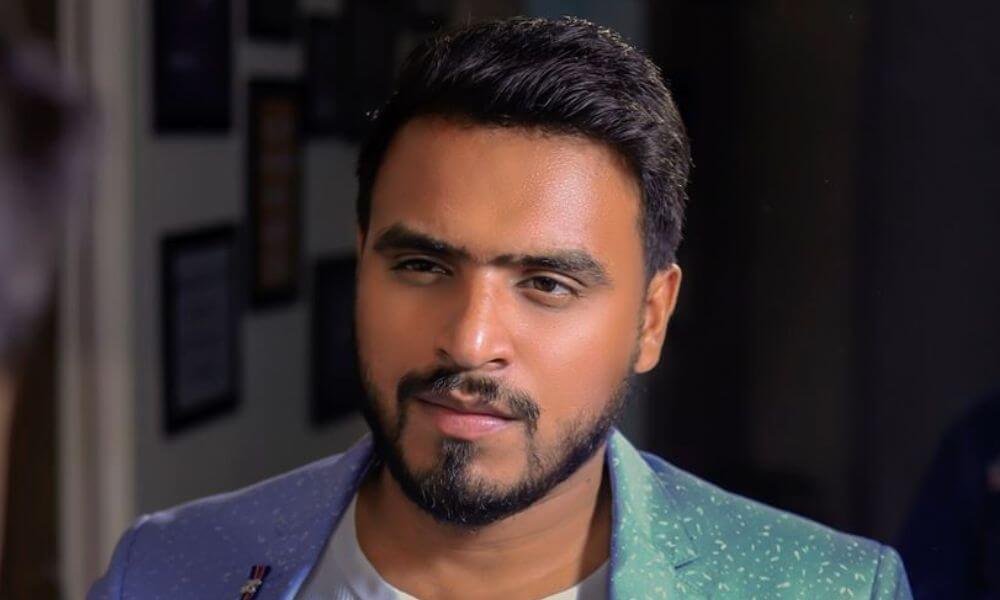 Amit Bhadana has even exceeded the subscription base and fan following of the legend, called Bhuvan Bam.
Amit Bhadana Source Of Income
Amit Bhadana's main source of earnings or income is his YouTube channel. Apart from YouTube, today, Amit Bhadana also earns from direct advertisements, which he airs in between his videos. His monthly income is almost 30 lacs. It boils down to Rs 40,000-60,000 per day.
Amit Bhadana Biography
Amit Bhadana, the now famous YouTuber was born on the 7th of September 1994 in Bulandshahr which is in Uttar Pradesh. Moreover, he was born into a middle-class Hindu family.
Amit Bhadana Career
Amit Bhadana managed to start his YouTube channel on 24th October 2012. Firstly, he uploaded a lot of comedy videos. Amit Bhadana generally shoots all his videos in Hindi language and Haryanvi language. He also won the Creator Award.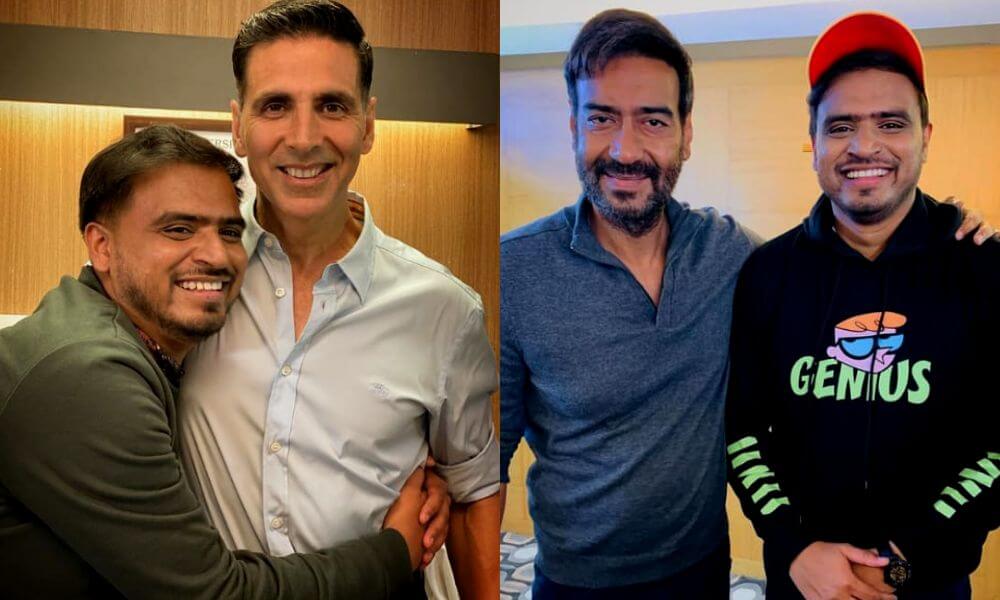 Amit Bhadana was declared the first YouTube content creator who managed to garner 20 million subscribers in May 2020. Most of Amit Bhadana's videos are parodies, that he makes on life in general. Amit Bhadana also makes videos of his friends, family, and other relatives.
Amit Bhadana also managed to dub and release a video on Eminem songs and also the song 'Hello' by Adele. In the year 2021, he released his video 'Father Saab', which he dedicated to his father. Amit Bhadana has a marketing team of his own right now, which oversees all his work.
Amit Bhadana Family
Narendra Bhadana is Amit Bhadana's father, and Sumit Bhadana is his brother. There is not much information available about his mother. He was born in Bulandshahr, in Uttar Pradesh and later his family moved to Johripur Village, Delhi.
Amit Bhadana actually lost his father at a very young age.
Amit Bhadana Relationship
Amit Bhadana is supposedly in a relationship with Riya Mavi, who happens to be a fellow YouTuber.
Amit Bhadana Education
Amit Bhadana did his primary and secondary education at Yamuna Vihar School and Lovely Buds School, both of which are in Delhi. He happened to pursue his degree in law ( B.A. LLB) from Delhi University.
Amit Bhadana has been cracking jokes in his college, and he has always loved to make people laugh. That is why he later started shooting and posting his own videos.
Amit Bhadana Car Collection
YouTuber and Social Media personality Amit Bhadana owns an enviable car collection. His car collection includes a Maruti Suzuki Swift Dzire, a Mercedes Benz E-class, and a Toyota Fortuner. Amit Bhadana flaunts his cars and goes out all the time.
The first car is one of the most common cars that Indians own. It comes at a base price of around 7 lacs. The Toyota Fortuner costs around 41 lacs. The Mercedes car costs a whopping 63 lacs, approximately. So, with the kind of income he has, these are quite a package for him.
Amit Bhadana Houses
Amit Bhadana already had his family home. After his tremendous success on YouTube, he went on to buy more such properties. He has a huge asset kitty, with many properties, bungalows, land, and apartments now.
Read More:
Romantic Places In India To Celebrate Valentine's Day!
Nirmala Sitharaman: All About Indian Minister Of Finance!