Anubhav Singh Bassi, The YouTube Sensation – Learn More About Him!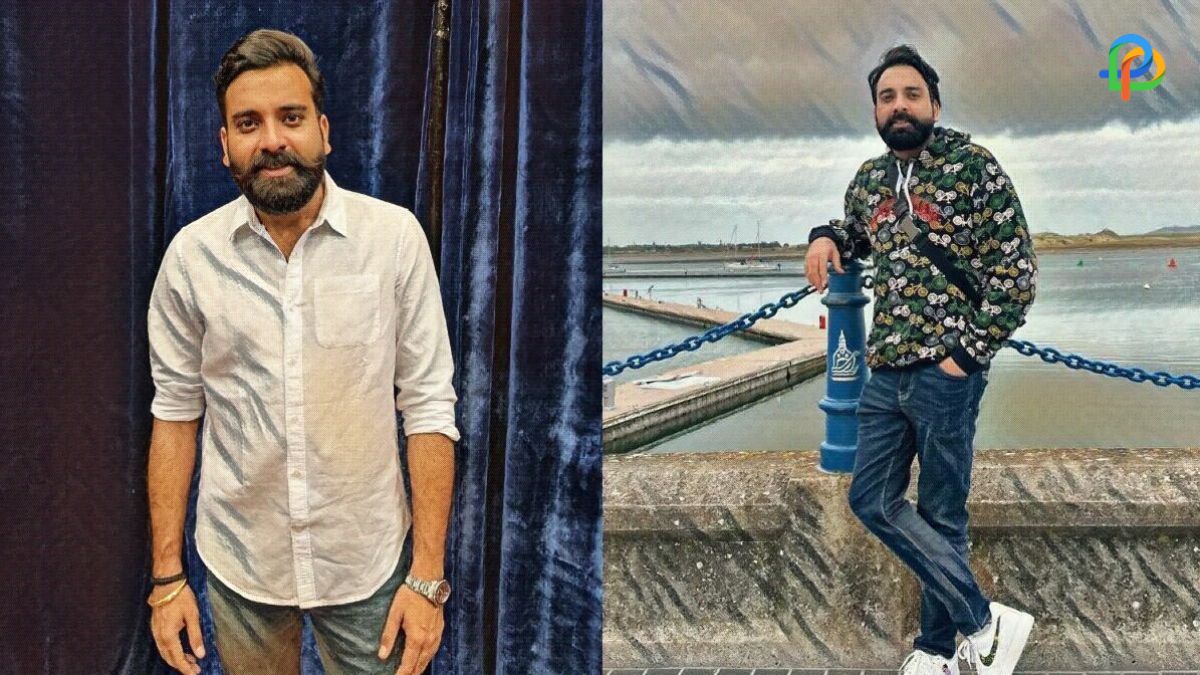 Anubhav Singh Bassi is one of the best Indian stand-up comedians and YouTube sensations. His career started after his first open mic show in 2017. He is best known for his videos titled "Cheating," "Waxing," and "Hostel," Bassi's YouTube videos have got around 200 million+ views and have over 3 million subscribers along with 1 million+ followers on Instagram.
He mainly focuses on Anecdotal comedy. Most of his stand-ups are based on his past experiences with his friends at school and college or struggles during his life. Anubhav Bassi's debut YouTube video titled "Cheating" in the year 2019 made him a star overnight.
Additionally, he has a cameo in Zee5's 'Comedy Couple' and has done a monologue for Amazon Funnies. Bassi has also done his show tour named "Bas Kar Bassi" in many cities across India. Once, he also delivered a TED talk in which he talked about his struggles.
Anubhav Singh Bassi Physical Stats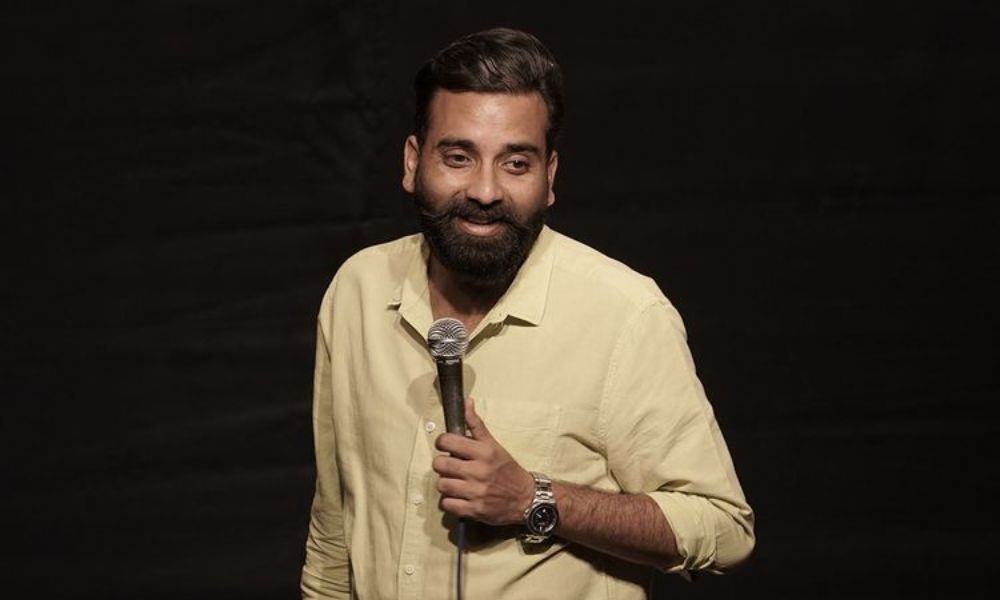 Height: Anubhav Singh Bassi stands at 6 feet 1 inches or 185 centimeters.
Weight: Anubhav Bassi's exact weight is 78 kilograms.
Eye Colour: Anubhav Singh Bassi has sparkling black eyes.
Hair Colour: Bassi has voluminous black hair.
Birthplace: He was born in Parikshitgarh, Meerut, Uttar Pradesh, India.
Zodiac Sign: Anubhav Singh Bassi's zodiac sign is Capricorn.
Age: Anubhav Bassi is 31 years old as he was born in the year 1991.
Qualifications: He has done an integrated 5-year LLB graduate program from Ram Manohar Lohiya National Law University, Faizabad, Uttar Pradesh, India.
Family
Anubhav Singh Bassi, nickname Bassi, was born on 9 January 1991. He was born and brought up in Parikshitgarh, in the Meerut district of Uttar Pradesh (UP), India. Anubhav was born to a proper Hindu Jat family. Bassi's mother and father's real names are not known to us as of now. He also has a real sister.
His sister's name is Ruchi Aniruddh Singh, and she got married a few years back but her husband's name is not known. She is a Homeopathic Medical Officer. All other information about Anubhav Singh Bassi's personal life and family background is kept private by him. If we get any information regarding his family, we will immediately update this section.
Affairs
There is no such information available about Anubhav Singh Bassi's affairs as of the year 2022. Anubhav Bassi was never seen with any girls while hanging out or during his work. So, it is believed that he was never been in any relationship or has never dated anyone. Another thing can be that he has kept his personal life so private that no one knows about his girlfriend. But as of now, we believe that he is not involved with anyone at this moment.
Education
Anubhav Singh Bassi did his schooling at Dewan Public School, Meerut, UP. Anubhav Bassi was the head boy during his senior secondary schooling years. After his schooling, he did a 5-year integrated LLB program. He received his BA LLB from Dr. Ram Manohar Lohiya National Law University, Faizabad, Uttar Pradesh, India in the year 2015.
He then started preparing for the UPSC and was an Entrepreneur at the time. After all these, he started doing stand-up comedy and became a comedy writer. So, Anubhav Singh Bassi is a lawyer-turned-UPSC aspirant-turned-entrepreneur-turned-comedian.
Controversies
Anubhav Singh Bassi has not been involved in any controversies from the start of his career till now, either in his professional career or personal life. He prefers to keep his personal as well as professional life as secretive as possible because he doesn't want to get targeted due to any of his actions. If we get to know anything new about his controversies in the future, we will update it immediately.
Profession
Anubhav Bassi tried a lot of career options before turning into a stand-up comedian. He started off his career as a lawyer first. Anubhav has started preparing for UPSC and became a UPSC aspirant but failed at it. Next, he started entrepreneurship by starting a fast-food restaurant, but he failed at it with utter disappointment.
Then, Anubhav pursued a job in a law firm. Later, he started visiting open mic shows in his spare time. Later, in 2017, he performed at an open mic "Canvas Laugh Club" where everyone loved his performance. After this open mic, he started his career on this track.
In 2019, he made his debut YouTube video named "Cheating" which went viral with 5 million views and made Anubhav Singh Bassi a star overnight. Bassi has carved a niche for himself in the retroactive comedy world over the years by developing his own distinct style. His performances never cease to astound us due to how effortlessly he delivers them.
He has also talked about why he favors live performances over online videos in one of his comedy shows. During his career, he was once invited to a TEDx Talk, where he performed Putting Everyday Life On Trial, an 18-minute talk that aims to inform others rather than to entertain them only.
Source Of Income
Anubhav Singh Bassi's main source of income is his YouTube Channel and live stand-up comedy shows. He charges a minimum of Rs. 4 lakhs for every one-hour show. Additionally, he earns a lot of wealth from a single YouTube video. Anubhav Bassi's net worth is USD $ 100k dollars which made his living so luxurious and lavish. It is all because of his hard work that he lives a very comfortable life.
Lesser-Known Facts About Anubhav Singh Bassi
In 2021, Anubhav Singh Bassi was honored with "Youth Icon of the Year" by the Golden Glory Awards.
After crossing 10,00,000 subscribers, Bassi has received YouTube Golden Button.
Anubhav Bassi has toured almost 35 cities to perform his comedy gig "Bas Kar Bassi" in a span of six to eight months with all sold-out shows.
In his TEDx Talks video, Bassi said that he wanted to explore each and every field for which he tried extra-curricular activities like extempore, singing, dancing, debate, theatre, sports, etc.
During his struggling period, Anubhav Singh Bassi used to idolize Zakir Khan.
Read More:
"The Little Lhasa" – Best Places To Visit In Mcleodganj
Top Places To Visit In Pushkar, The Rose Garden Of Rajasthan!