Aparna Nair: Cause Of Death, Age, Family, Husband, Children!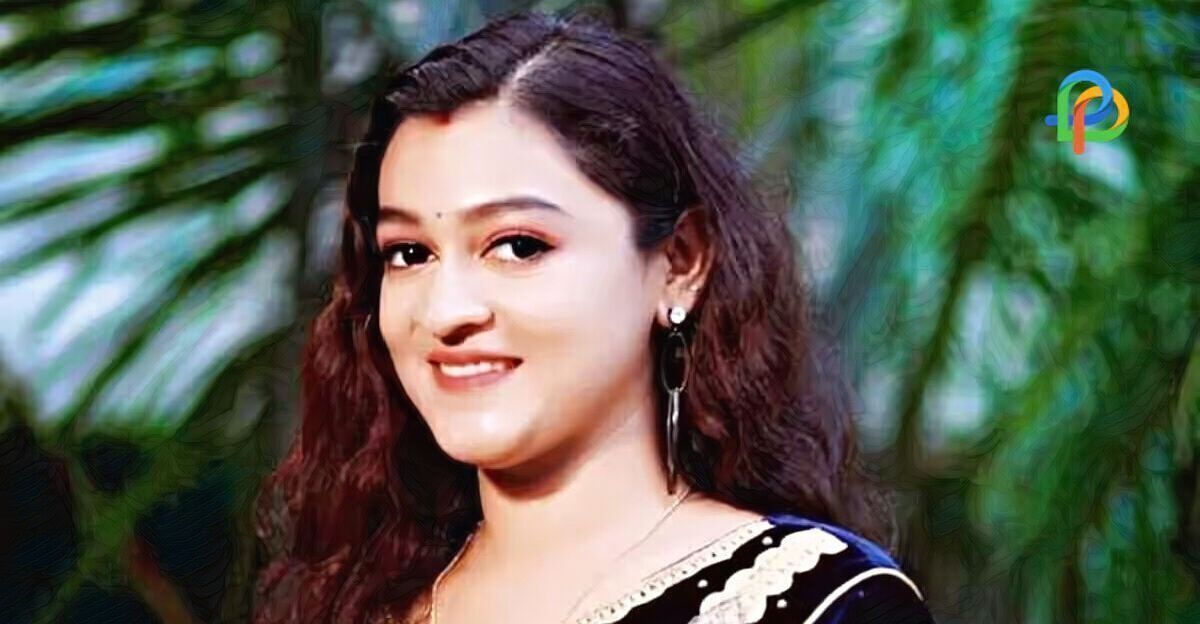 Aparna P. Nair was an Indian film and television actress who worked in Malayalam movies and serials. She became a household name after appearing in television serials such as "Chandanamazha" and "Atmasakhi".
Aparna has also acted in several films such as "Meghatheertham", "Mudhugauv", "Mythily Veendum Varunnu" and "Achayans". The actress was quite active on Instagram and had 9000 followers. Aparna was found dead at her residence on 31st August 2023.
Aparna Nair: Cause Of Death
Aparna was found hanging at her home in Thaliyil, Karamana, a suburb in the Thiruvananthapuram district of Kerala on the 31st of August 2023 evening around 7:30 pm. At 6 p.m., Aparna called her mother via a video call and told her that she was leaving. The actress also spoke about her family problems and was weeping. Aparna disconnected the call and later her mother was informed that her daughter had committed suicide.
As soon as the incident happened, Aparna was rushed to a private Hospital in Killipaalam, Karamana. The actress's husband and daughter were present at the hospital at that time. However, Aparna was pronounced dead on arrival and her body was shifted to the mortuary. The Karamana police registered a case for unnatural death and have initiated a preliminary investigation.
Aparna Nair Physical Stats
| | |
| --- | --- |
| Full Name | Aparna P. Nair |
| Birth Place | N/A |
| Date Of Birth | 1st July 1992 |
| Age | 31 years (at the time of death) |
| Height | N/A |
| Weight | N/A |
| Eye color | Black |
| Hair Color | Black |
| Zodiac sign | N/A |
| Qualifications | N/A |
| Father | N/A |
| Mother | N/A |
| Profession | Indian actress |
| Husband | Sanjith |
| Daughters | Thraya , Krithika |
| Net worth | N/A |
Aparna Nair Family
Aparna's father is no more and her mother is still alive. The actress also has a sister. Aparna was married to Sanjith and the couple has two daughters, 11-year-old Thraya and 3-year-old Krithika.
Aparna Nair Education
Regarding Aparna's educational background and qualifications, there is no information available in the public domain.
Aparna Nair Controversies
There are no known controversies available about Aparna in the public domain.
Aparna Nair Profession
During her early days, Aparna tried her hand at acting. However, it was Dinesh Paniker, a renowned Malayalam film producer and actor who brought her back to acting. Dinesh who was Aparna's Facebook friend once asked her whether she would be interested in acting in a new project. The offer from the producer reignited her interest in acting and Aparna decided to be part of that project. Unfortunately, that proposed project did not take off.
During that time, Aparna's mother's friend's brother was doing a short film. He asked Aparna whether she could act in that short film. Thus, she became part of that project and received wide praise for her performance. It paved the way for Aparna to get other projects as well.
In 2009, Aparna made her acting debut in films with 'Meghatheertham', a movie directed by U Unni. The other actors in the film included Siddique, Kaviyoor Ponnamma, and Saikumar.
Though Aparna started acting in films before her marriage, she became more actively involved post her wedding.
The turning point in Aparna's career was acting in the serial 'Chandanamazha'. Though it was a negative character, the television-watching audience welcomed her character wholeheartedly. Aparna also played a notable character in 'Athmasakhi', a daily serial. Recently she made an entry in the serial 'Kaliveedu' and replaced Sindhu Jacob who was playing the character of Athira.
Aparna also portrayed several memorable roles in films such as "Mudhugauv", "Mythily Veendum Varunnu", "Achayans", "Neeranjana Pookkal", "Devasparsham", "Pen Masala", "Kodathi Samaksham Balan Vakeel", "British Bungalow" and "Nalla Vishesham". The actress was last seen in the film "Kadalu Paranja Kadha", directed by Sainu Chavakkadan.
Aparna P Nair Source Of Income
Aparna's main source of income was from acting in films and serials. However, the net worth of the actress is not available in public sources.
Lesser Known Facts About Aparna Nair
Aparna had a loud voice and she was the one at home who always used to make noise. The actress's daughters often used to tell her to keep quiet due to her loud voice.
Before signing any new projects, Aparna used to discuss them with her husband. It was he who used to accompany the actress to the shoot locations as well.
Aparna really aspired to do action roles. The actress's dream characters included the ones played by Manju Warrier in the film 'Kanmadam' and Shobana's character in Manichitrathazhu.
Aparna was of the opinion that girls should learn martial arts such as Karate. Though the actress enrolled her daughter in Karate classes, she left the classes later.
Read More: Rhea Chakraborty: Age, Bio, Boyfriend, Family, And More!
Sana Khan: Husband, Family, Business, And More!