Ashish Vidyarthi Got Married To Fashion Designer Rupali Barua At Age 60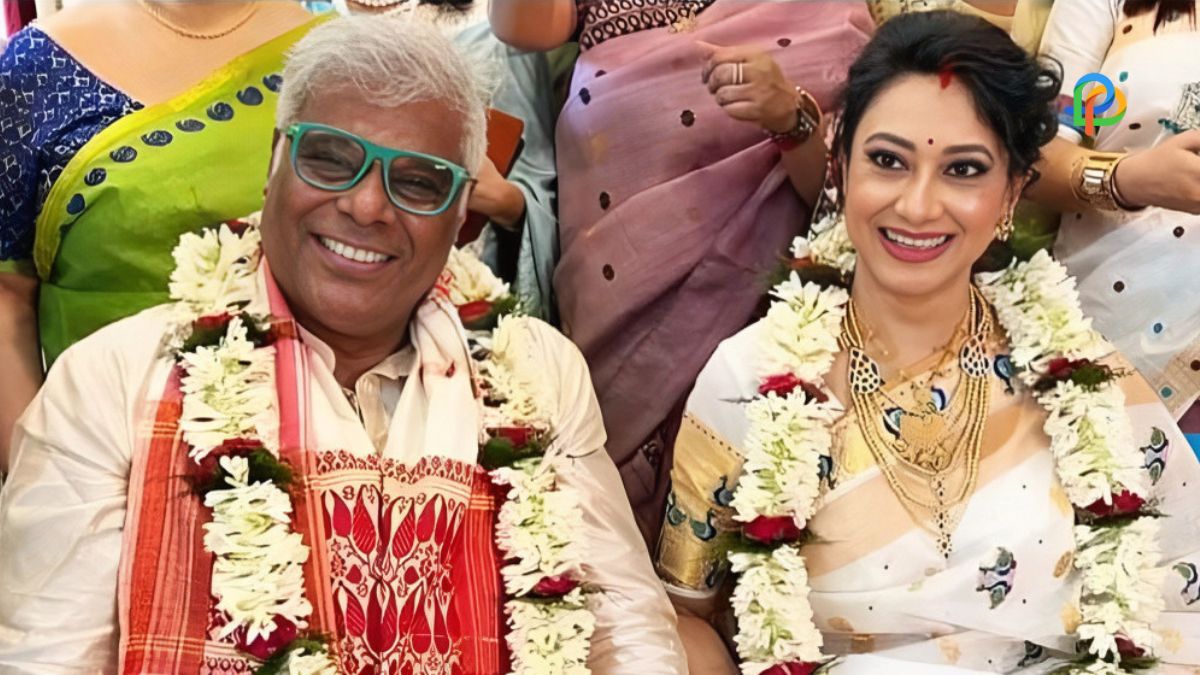 Actor Ashish Vidyarthi got married to Rupali Barua, a fashion entrepreneur in an intimate ceremony held in Kolkata club on Thursday. Ashish is best known for his roles in movies such as Drohkaal and 1942:A Love Story. Rupali hails from Guwahati, Assam, and runs a fashion boutique in Kolkata, NAMEG along with her friends.
The 60-year-old Ashish Vidyarthi and Rupali had a quiet registered marriage that was attended by their family members and close friends. After the wedding, a formal reception was also arranged.
While speaking about his decision, Ashish said that at this stage of his life, getting married to Rupali is an extraordinary feeling. The actor also added that they had a court marriage in the morning and later a get-together in the evening. When asked about how he met Rupali, Ashish smiled and said that its a long story and will share it some other time.
According to Rupali, they met each other some time ago and decided to take it forward. She also added that both of them wanted their wedding to be a small family affair. When asked about what was the factor that attracted her to the actor, Rupali smilingly said that Ashish is a beautiful human being and a great soul to be with.
Rupali's stylist Rajat shared further details about the wedding. According to him, Rupali started getting ready at 6:30 am and she was clad in a beautiful white mekhela chador from Assam. Rupali paired it with exquisite gold jewelry inspired by South Indian temple art.
On the other hand, Ashish preferred to be dressed in Kerala-style attire with a white and gold mundu. According to Rupali's makeup artist Kaushik, she opted for a simple dewy look with a hair bun and adorned it with fresh flowers.
The national award-winning actor Ashish was previously married to Rajoshi Barua, daughter of renowned actress Shakuntala Barua. The couple is having a son Arth Vidyarthi who is currently working as a Project engineer with Tesla, in the United States.
After the news of Ashish Vidyarthi's second marriage with Rupali Barua went viral on the internet, Rajoshi, his first wife shared some cryptic posts on her Instagram account. In her first Instagram story, there are indirect references to being hurt by someone whom she misunderstood as the right person for her.
Rajoshi said that the ideal partner won't make you wonder what you mean to them. She concluded the post with the statement that they will not do what they know will hurt you and ended with the note 'Remember that'.
In her second Instagram story, Rajoshi says that it's time to get rid of overthinking and doubt from your mind. She urges you to replace confusion with clarity and wishes that let peace and calmness fill your life.
Towards the end of the post, Rajoshi mentions that you have been strong long enough and it's time to start receiving your blessings. Rajshahi concludes her second Instagram story by stating " You deserve it".
Read More:
Esha Gupta: Miss India International To Bollywood Actress!
Kinnakorai: A Travel Guide To Amazing Village In Tamil Nadu!