Avesh Khan: Unknown Facts About The LSG Star!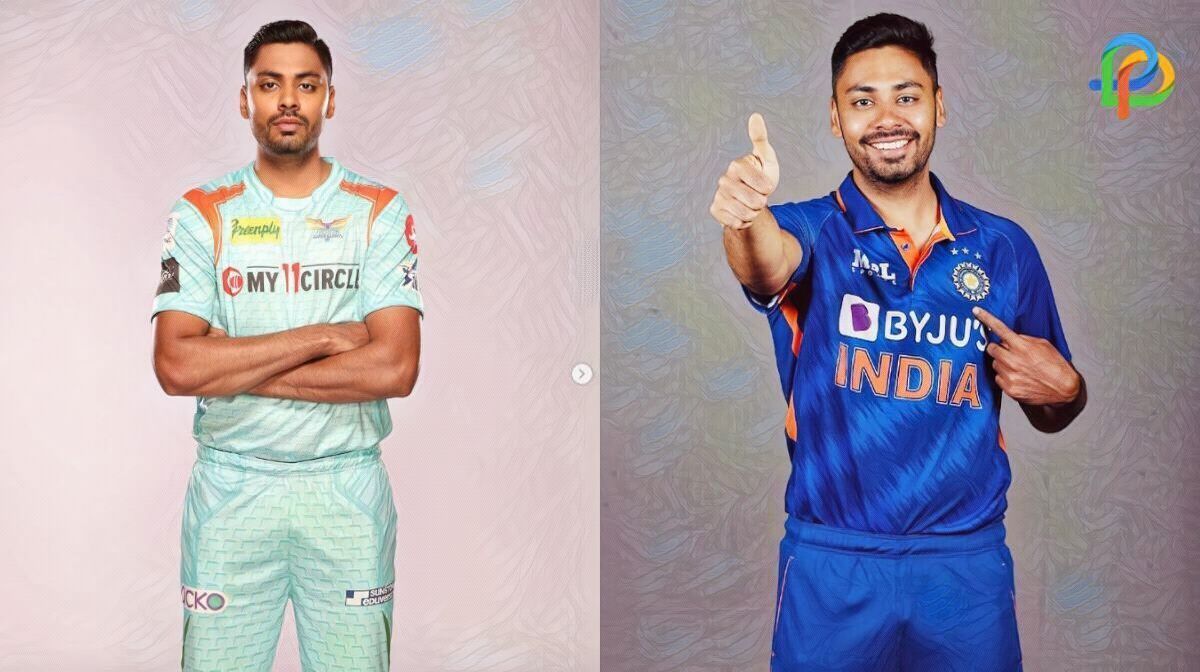 Avesh Khan is an Indian international cricketer who plays for the state of Madhya Pradesh in domestic cricket. In the Indian Premier League (IPL), he is currently part of the franchise Lucknow Super Giants (LSG). A right-arm fast-medium bowler, Avesh has represented India in both One Day International (ODI) as well as Twenty20 (T20) formats.
The cricketer is famously known for maintaining a bowling pace of 145kph and for clocking a career-best speed of 149kph. Avesh has a huge fan following on social media with his Instagram follower touching 2,71,000 whereas on Twitter it is around 22,100.
Physical Stats
| | |
| --- | --- |
| Full Name | Avesh Khan |
| Birth Place | Indore, Madhya Pradesh |
| Birth date | 13 December 1996 |
| Height | 5 feet 11 inches |
| Weight | 65 Kg |
| Age | 26 years |
| Eye color | Dark brown |
| Hair Color | Black |
| Zodiac sign | Sagittarius |
| Profession | Cricketer |
| Qualification | Bachelor of Commerce |
| Father | Mohd Ashique Khan |
| Mother | Sabiha Khan |
| Sibling | Asad Khan |
| Net Worth | Rs 25 cr |
Family
Avesh Khan was born on 13 December 1996. The cricketer belongs to a humble background and his family used to stay in Shrinagar Kankad. Years back, Avesh's father Mohd Ashique Khan used to run a pawn shop. However, authorities demolished his shop in order to make way for the construction of a road. During those times, Avesh's family struggled a lot. Later, his father got a job with a private firm.
However, the cricketer was not comfortable about his father working as an employee and always insisted that he should quit the job once Avesh starts earning on his own. Finally, in 2018, after Avesh started playing in IPL, he made his father quit that job. Avesh's mother's name is Sabiha Khan and he also has a brother name, Asad Khan.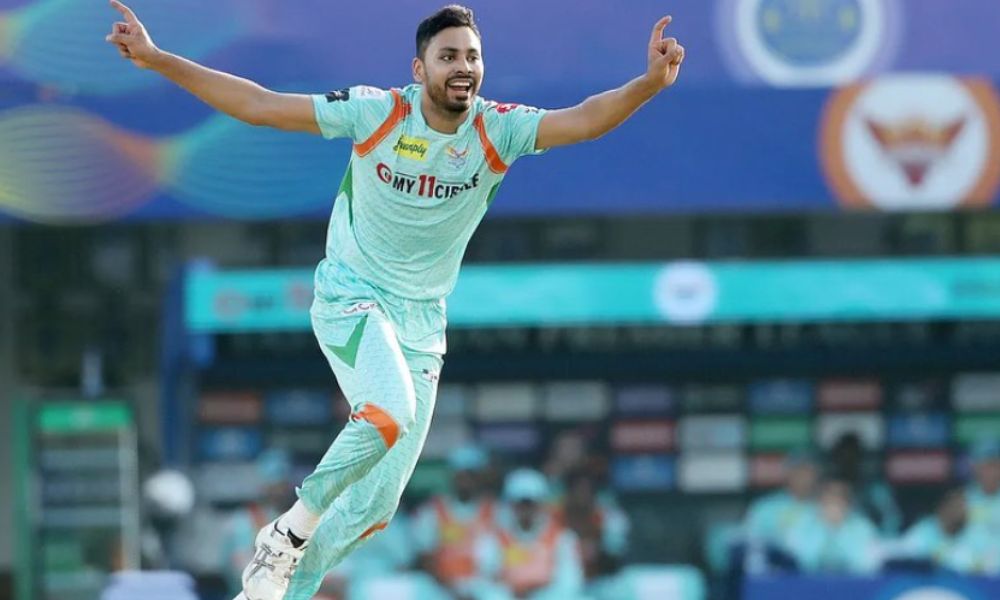 Education
Avesh did his schooling at Advanced Academy, Indore. Later he enrolled at Renaissance College of Commerce and Management and completed his B.Com from that institution.
Controversies
On 10th April 2023, in the IPL match held between Royal Challengers, Bangalore (RCB), and LSG, Avesh Khan was reprimanded following his aggressive behavior on the field. After his team's thrilling win over RCB, Avesh had thrown his helmet on the ground which invited disciplinary action from the authorities.
According to the statement issued by IPL authorities, Avesh Khan was reprimanded as he breached the code of conduct. It also says that the cricketer has been charged under Level 1 offense 2.2 of IPL's Code of Conduct and he accepted the sanction. The statement also states that in such instances of level 1 breaches of the conduct of conduct, the match referee's decision would be final and binding.
Profession
In the early days of his career, Avesh used to play club cricket. Though the young boy performed well at the club level, he couldn't make it to the district team. During that time, a selection trial was conducted at former India batsman Amay Khurasiya's academy in Indore, and Avesh Khan got selected for it. Impressed by the youngster's fantastic performance, Amay recommended Avesh's name to state selectors for Madhya Pradesh's under-16 team.
In December 2015, the cricketer got selected for the Indian team for the 2016 Under-19 Cricket World Cup. Later, on 14th May 2017, Avesh made his Twenty20 debut by playing for Royal Challengers Bangalore in the 2017 Indian Premier League. The following year, he was bought by Delhi Daredevils at the 2018 IPL auction. Later, on 5 February 2018, Avesh made his List A debut for his state by playing in the 2017–18 Vijay Hazare Trophy.
With the turn of events, Avesh Khan was picked for Madhya Pradesh's 2018–19 Ranji Trophy team and he emerged as the top wicket-taker in the tournament. Subsequently, in October 2019, Avesh got a call for the India C team for the 2019–20 Deodhar Trophy.
On 20 February 2022, the cricketer made his T20I debut for India by playing against the West Indies. In the same year, in July, made his ODI debut for the nation against the West Indies.
In February 2022, the Lucknow Super Giants bought Avesh Khan for a whopping sum of ₹ 10Cr. With that buy, Avinash became the most expensive uncapped player in IPL history.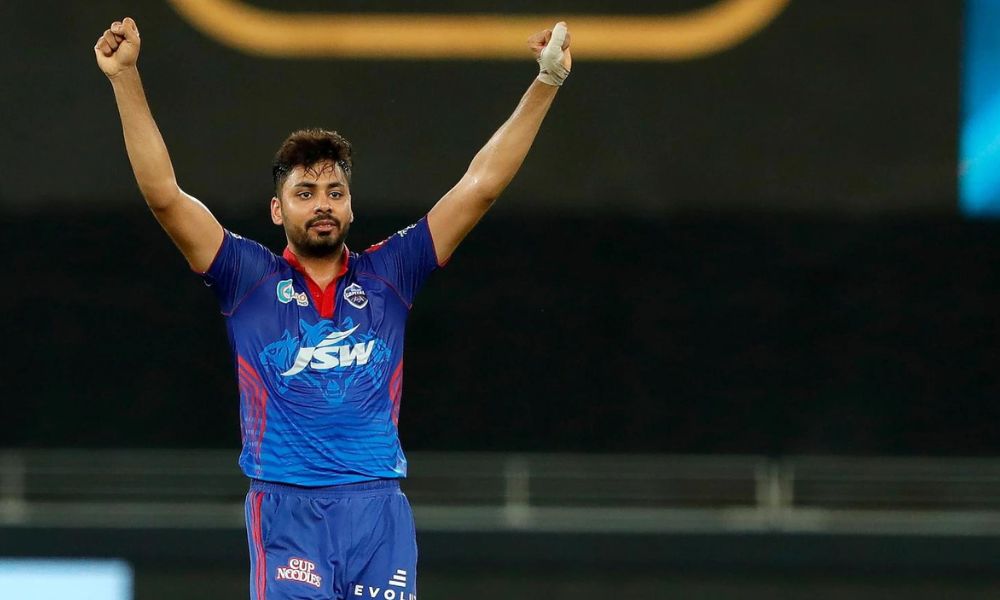 Source Of Income
As per sources, Avesh's net worth stands at Rs.25 crores. Apart from the income he earns from cricket, Avesh also makes money from brand endorsements. He collaborates with Blitzpools, a fantasy sports platform.
Lesser Known Facts About Avesh Khan
During the Covid-19 pandemic times, Avesh Khan and his family members lent their helping hand to many migrant laborers who were crossing their hometown Indore. The cricketer's family used to provide those people with dry snacks and water.
Once the cricketer bought jeans costing 4000 bucks and his father told him to spend money responsibly.
While commenting on his colleagues Rabada and Nortje, Avesh says that there is healthy competition among the three of them. They are good friends, congratulate each other, and also try to be the best.
In an interview, Avesh Khan once recalled those days when his father used to earn around 500 bucks a day at his paan shop. After his shop was shut down, life was full of struggle for their family and Avesh made up his mind that he had to do something.
He says bowling fast is a lot of fun and it is difficult to describe in words. According to Avesh, fast bowling came naturally to him, the moment he picked up a ball and it didn't come by watching cricket on television.
The cricketer still uses a scooter for going to practice sessions and everyone tells him to buy a car.
When Avesh Khan got picked for the Under-16 team, he used to get a daily allowance of Rs.100. It was a 17-day camp and he earned 1700 bucks. Instead of spending that amount, he gave it to his grandmother who said now you have become prudent.
Avesh Khan focuses on maintaining a healthy diet. The cricketer also ensures that he takes adequate rest and maintains a balance between gym and practice sessions. However, once in a while, his dietician lets him eat biryani.
Read More:
Suyash Sharma: All About The Young Indian Cricketer!
Shardul Thakur: A Fast-Bowling Sensation In Indian Cricket!