Best Places To Visit In Bangalore: The Pub Capital Of India!
Bangalore is one of India's most well-known and buzzing metropolitan cities, there has to be a gem trove of astounding activities and attractions to discover! Prevalently called India's Silicon Valley and well-known for its plethora of attractive botanical gardens, Bangalore is also better known as the Pub Capital of India, City of Gardens, and the Air-Conditioned City for its astonishing weather around the year.
To talk of immeasurable epithets! Bangalore or Bengaluru as it is called, also proposes some lures in the form of historical temples, nightlife, and lip-smacking delicacies. Aiming to discover Bangalore broadly on your next trip? You can opt for self-drive car trips to nearby places to visit Bangalore for your coming weekend off!
Here is the list of popular places in Bangalore you must want to visit once in your life. If you are looking to plan a fascinating weekend trip with your family and friends, these are the most attractive tourist places in Bangalore to visit that will make you fall in love.
Bannerghatta National Park
Situated a couple of kilometers on the outskirts of Bangalore is the Bannerghatta National Park, a noteworthy part of Bangalore's exploration. There is a great variety of flora and fauna that can be viewed in this destination.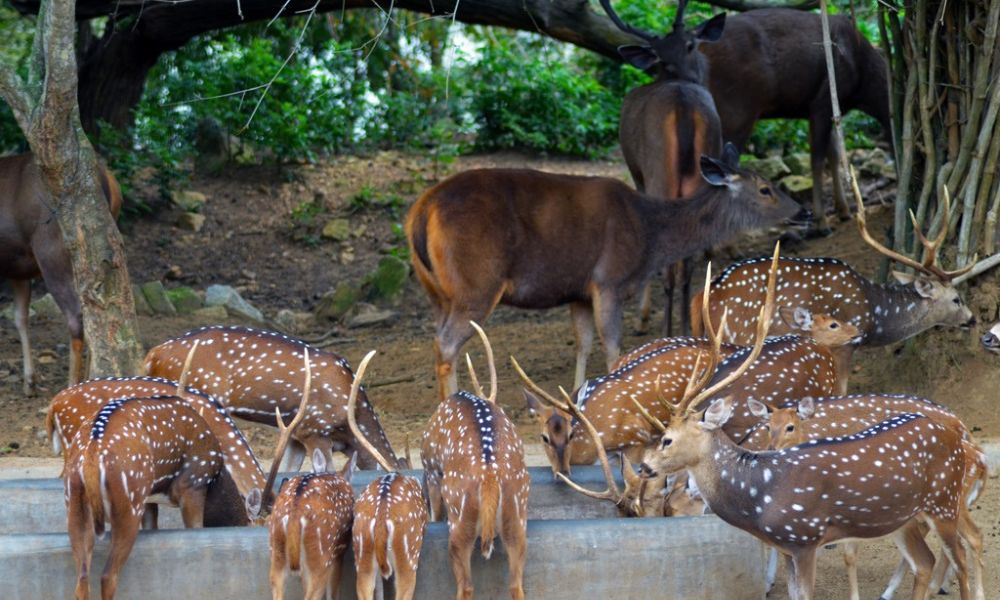 Spreads over an area of 104.27 sq km, this National Park is also the first ever butterfly park across the country and was established back in 1971. From a zoo to a forest division, from an aquarium to a crocodile farm, this Reserve Forest has adequate to see and experience!
Lal Bagh Botanical Garden
Lalbagh Botanical Garden is situated in Bangalore and is a nationally and internationally well-known center for botanical artwork, methodical study of plants, and also conservation of plants. A haven for all nature lovers, Lal Bagh refuges an area of 240 acres in the heart of the city and has approximately 1,854 species of plants. It was commissioned by Hyder Ali in 1760 and accomplished by his son Tipu Sultan. The garden features rare plants of French, Persian, and Afghani origin and has gained the status of a Government Botanical Garden. The Lal Bagh Rock which is over 3000 million years old is found here and is a key tourist attraction.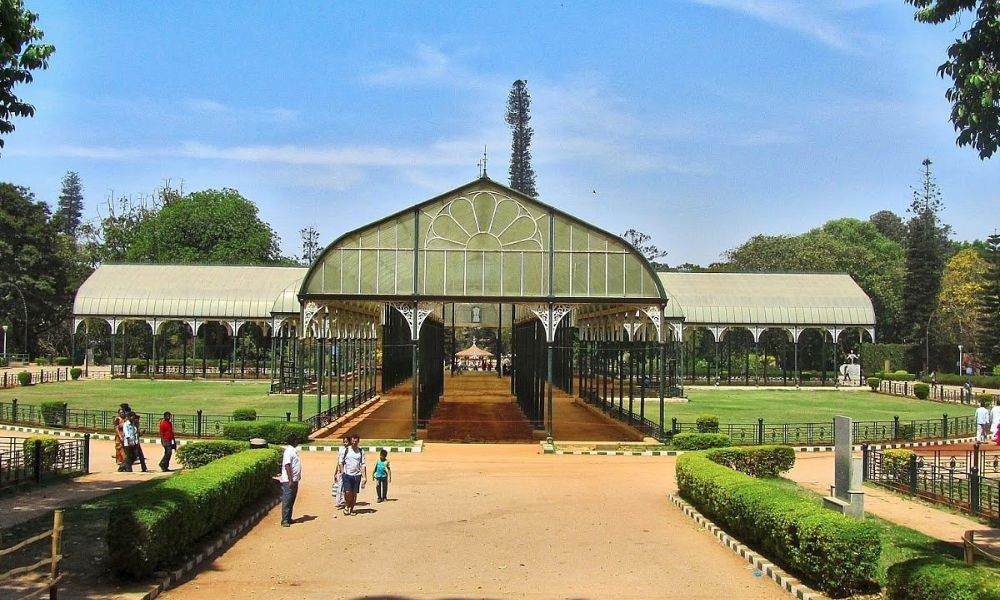 This botanical garden, an enjoyment for photographers, also comprises the famous glass house where an annual flower show is held every year and is also home to an aquarium and a lake. Tipu Sultan brought in smuggled trees and plants from countries all over the globe and planted them here and today, Lalbagh Botanical Garden has one of the world's largest assortments of rare plants. In addition to being amusing in foliage, this garden also houses a number of birds such as Myna, Parakeets, Pond Heron, Crows, Brahminy Kite, Common Egrets, and Purple Moor Hen.
Nandi Hills
A perfect location to be one with nature, the hills are situated 60kms away from the city. One of the most prevalent viewpoints in Bangalore, Nandi Hills is one of the celebrated places to visit in Bangalore for couples.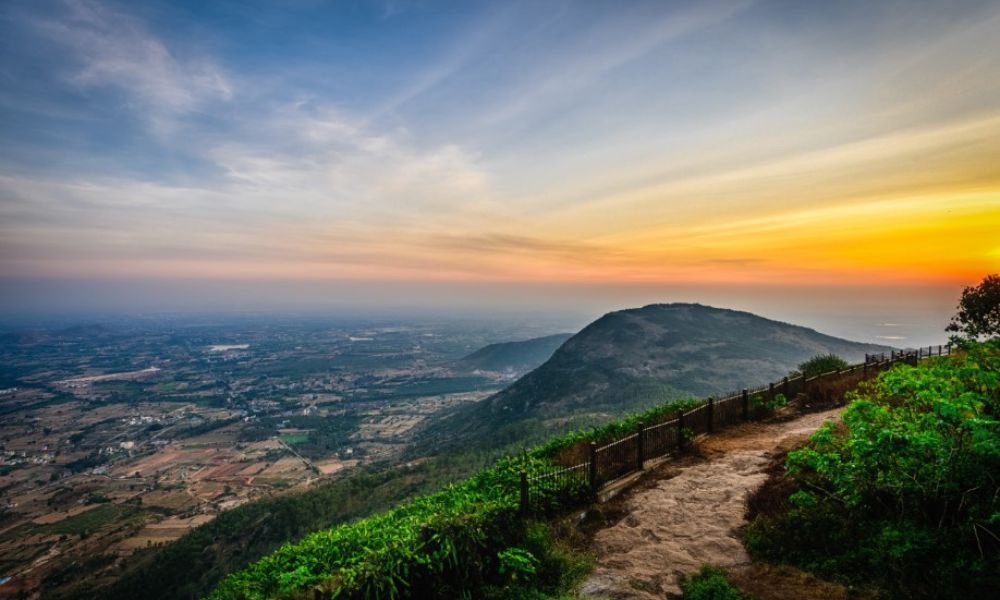 With rivers Arkavathi and Palar initiating from the hill area, it was later named after the famed Nandi Temple and was situated at the top of the hill. Located at a height of 1478 above sea level, it proposes a pleasant climate.
Innovative Film City
Innovative Film City is an enjoyment park situated in Bidali on the Bangalore-Mysore highway. The ground-breaking film city is an exploration that you'll remember all your life. It is one of its kind Indian theme park that is abounding with innumerable fun activities for every age group. Whether you want to go-kart with your buddies, spend quality period with your family and friends, or have an elegant corporate get-together, Ground-breaking Film city is the one-stop destination for all and many more.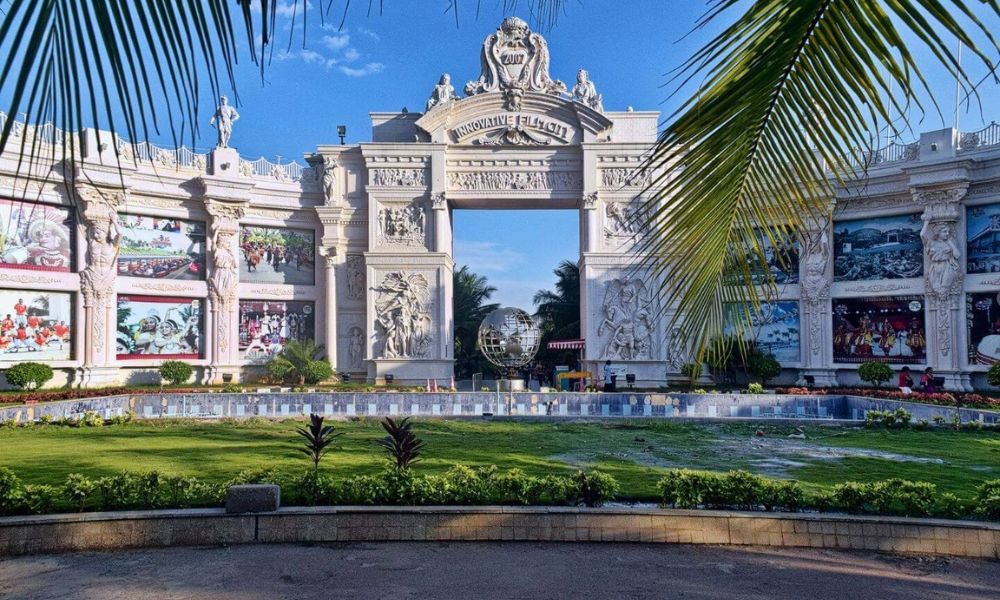 IFC is packed with exhilarating rides and activities for children that will make them jump for joy. Innovative Film City also offers studios for pre-wedding photoshoots, family videos, ads, or short documentary films. Innovative Film City has a 3D photo gallery, 4D shows, and a selfie gallery. Every second you spend in this marvelous place is a second lived fully. Do not skip this astonishing place the next time you visit Silicon Valley.
Bangalore Palace
Constructed by Chamaraja Wodeyar in the year 1887, Bangalore Palace is an enthused design by England's Windsor Castle and is one of the best tourist places in Bangalore. The reminiscent palace contains fortified arches, towers, Tudor-style architecture, and green lawns along with erudite wood carvings in the interior.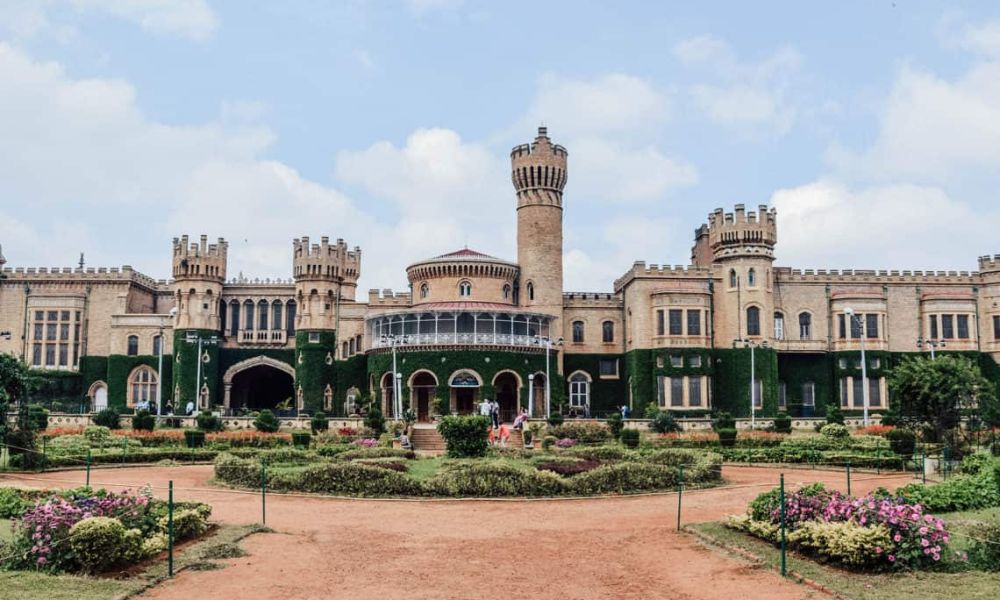 It is where the imperial family still resides at the present. This Tudor-style architectural formation is nothing less than an epitome. The palace has received foundations that have been accredited to the Wodeyars of Mysore.
Skandagiri
If you thought that trekking is an activity only to be done in the morning, you are definitely wrong. Skandagiri, a hill town near Bangalore, provides you the opportunity to trek and discover the hills in the night while the moon is casting its light. Skandagiri, also better known as Kalavara Durga or Kalavara Betta is at an advancement of 1450 meters enclosed by the Nandi Hills.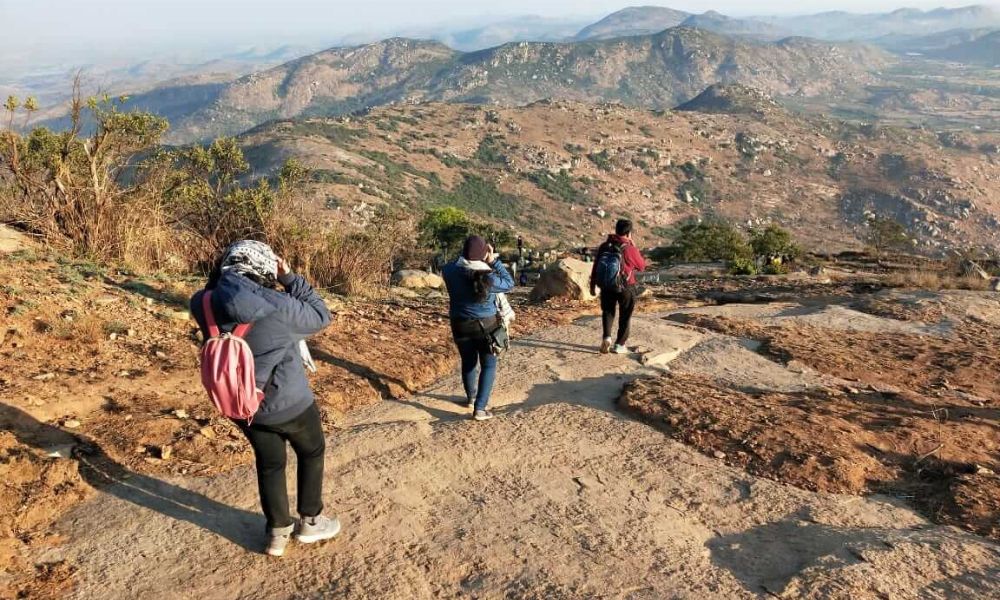 The hill has a ruined fort on the way which makes the night trek even more stimulating by adding the element of horror. And the best part is that you can spend the complete night at the hilltop under the star. Not to forget the bonfire that is specifically lit for the trekkers to sit across and celebrate the warmth.
Tipu Sultan's Summer Palace
Situated in the most crowded marketplace, Tipu Sultan Fort preferably represents the artistic talent that flourished in the past and is among the most captivating Bangalore tourist places. The 'Rashk-e-Jannat' is the summer bliss of the ruler of Mysore, Tipu Sultan. The ruler is principally celebrated for the heroics around the battlefield.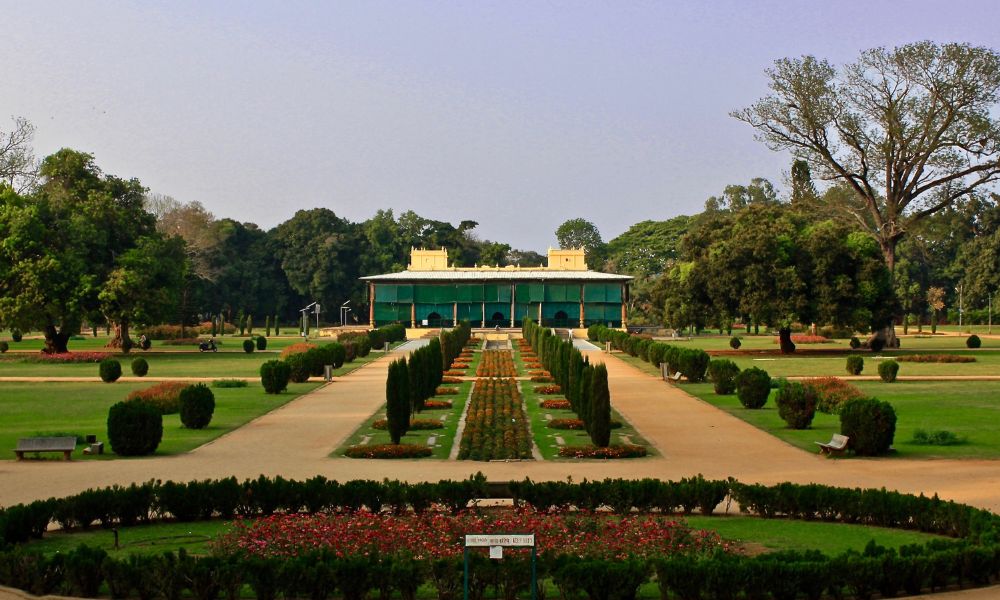 With a prodigious appetite for art and culture, the palace is a typical example of architecture and features sturdy columns along with themes. A great example of Indo-Islamic architecture, the palace is a good example of Indo-Islamic architecture.
Vv Puram Food Street
This stretch of a lane is a foodie's paradise which is situated close to the well-known Lal Bagh at Sajjan Rao circle in Bangalore which is famed as Thindi Beedi, Chaat Road/Street, VV Puram. From North Indian chaat kinds of stuff to South Indian healthy delicacies, these food streets cater from each corner of India and attend only vegetarian food items.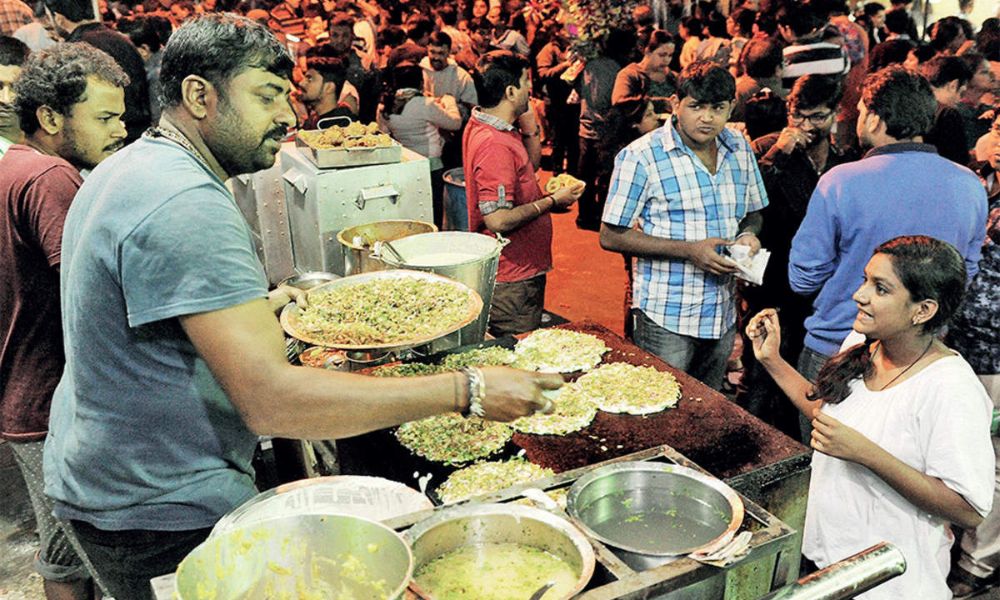 VV Puran Food Street hosts nearly 15 eateries serving different types of items such as Ragi Roti, Kodu Bele, Akki Roti, Paniyaram or paddus, Vadas, Idli, Pav Bhaji, Dabeli, Uttapams, and Dosas (topped with pure ghee), Curd Rice, Rose milk, Lemon Rice, Lassis, Vermicelli Upma, Parathas, fried rice and noodles, the chaat, bread pakora, cutlets, pani puri, etc. If you are a gastronaut and love sampling out the food street then this is one of the places to visit in Bangalore to celebrate the steamy, succulent, and enjoy the taste of Indian street food.
Ramanagara
Ramanagara is an attractive destination where the iconic Bollywood film Sholay was shot. It is scarcely 50 kilometers from the bustling concrete city of Bangalore. Ramgarh is also prevalent as the silk city and the soil of the seven hills.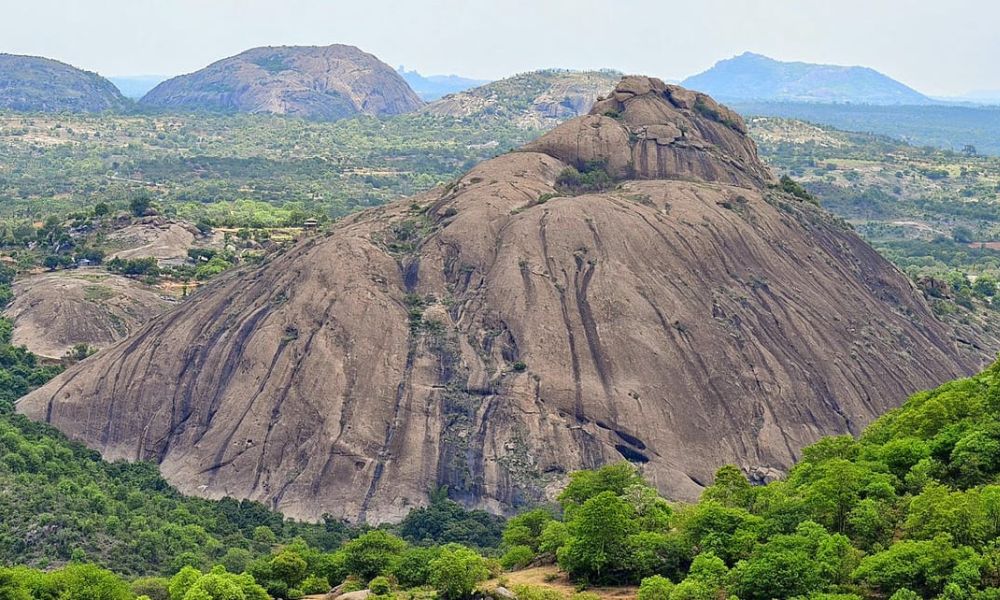 Despite being a picturesque place, it has a hilly backdrop and open spaces of moderately unharmed nature, which makes this place a beautiful escape from the din and bustle of chaotic city life. The seven foremost hills found here are Yatirajagiri, Shivaramagiri, Somagiri, Krishnagiri, Sidilakallu Betta Revannasiddeshwara Betta, and Jalasiddeshawara Betta.
Microlight Flying at Jakkur
Ever conjectured what Bangalore looks like from up above? Redeem a chance to get an aerial view of the different places in Bangalore by taking a Microlight Flying ride at Jakkur. In just 10 minutes, you will observe the marvel that this city has transmuted into over the years.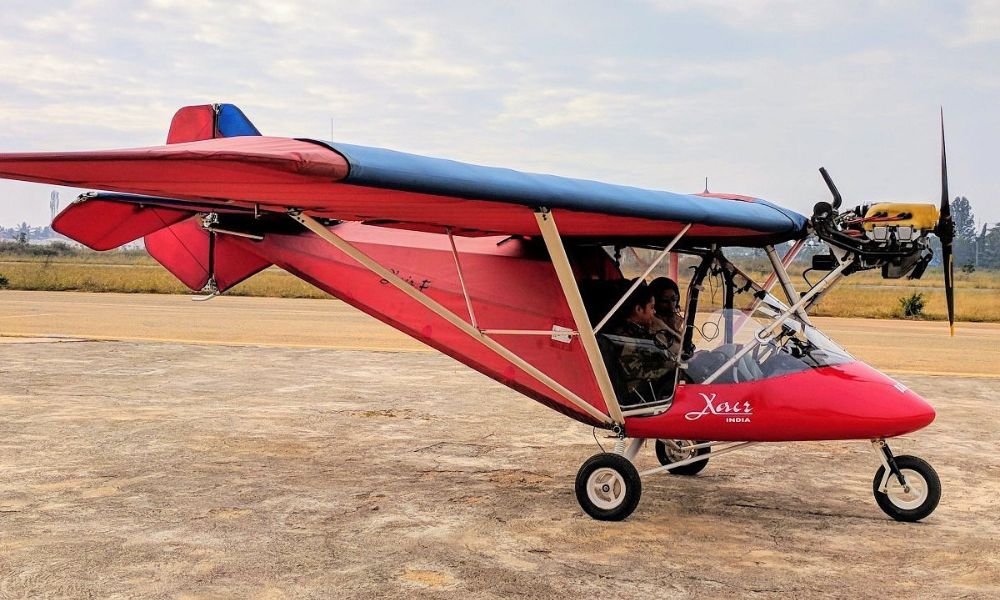 Flying at a height of 40,000 feet, you can witness the feel of fresh air from high above while riding with a professionally competent flight instructor. Try to spot the landscapes, areas, and buildings of this southern city throughout this remarkable ride that you can take with your friends and family.
Iskcon Temple Bangalore
Slipped in the Rajajinagar area of Bangalore, ISKCON Temple is among the most admired temples in India devoted to Lord Krishna. This specific shrine is under the guidance of Madhu Pandit Dasa and also happens to be an edifying complex rather than just a place of worship.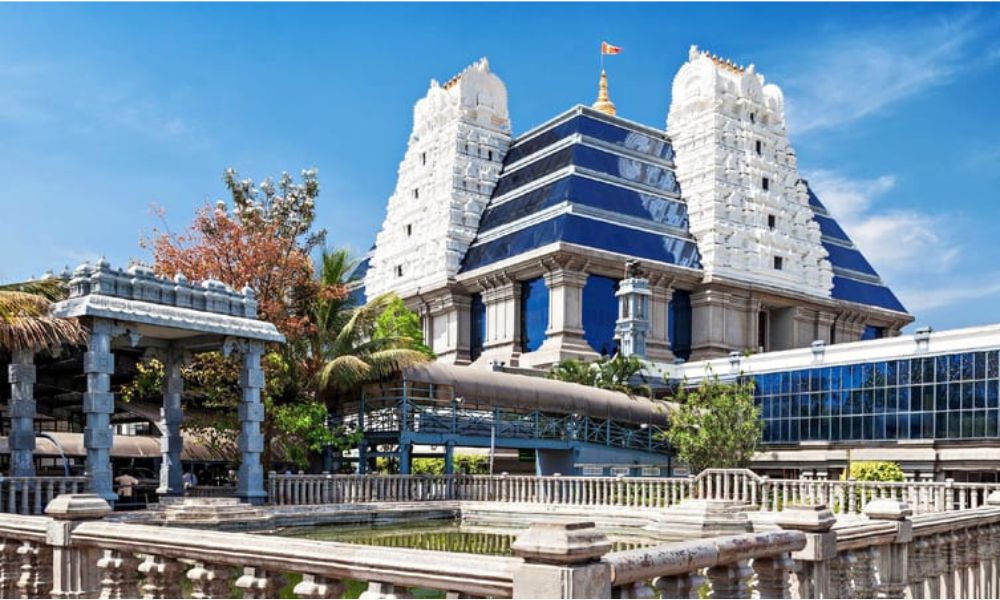 Known to be one of the most esteemed Bangalore tourist places, it is also well-known for its active involvement in social causes and its involvement in helping individuals rediscover spirituality and propel growth.
Kanakapura
In the state of Karnataka, an attractive city is nestled amongst trees and rivers, which is outstanding for a weekend getaway. This place is a hidden gemstone bountiful in greenery and waterfalls. Kanakapura is home to plentiful flora and fauna.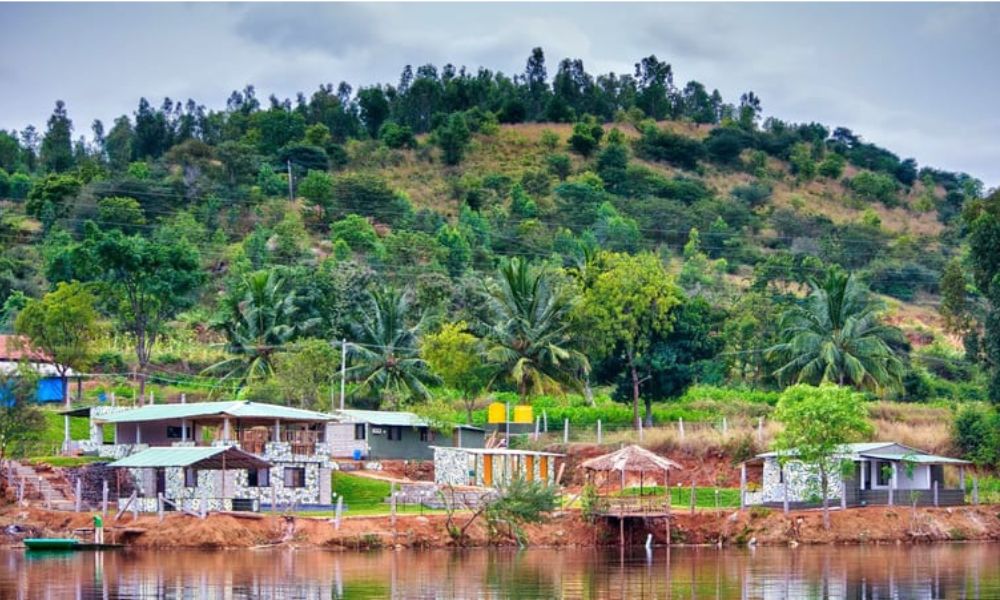 Some of the most common animals that can be effortlessly spotted are wild boars, pigs, wild dogs, and marked deer. A lot of colorful birds can be seen suspended on the trees filling the emptiness with their tuneful chirpings.
Big Bull Temple
The Bull Temple, also well known as Nandi Temple, is one of the oldest temples in the city of Bengaluru. The temple is prevalently named 'Dodda Basavana Gudi' by the locals and is the principal temple enthusiastic to Nandi in the world. Nandi, the bull, is the mount or 'vahana' of Lord Shiva and the caretaker deity of Lord Shiva's abode, Kailashagiri; bestowing to Hindu traditions. This temple is every Shiva devotee's must-visit destination owing to Nandi holding excessive importance to Lord Shiva.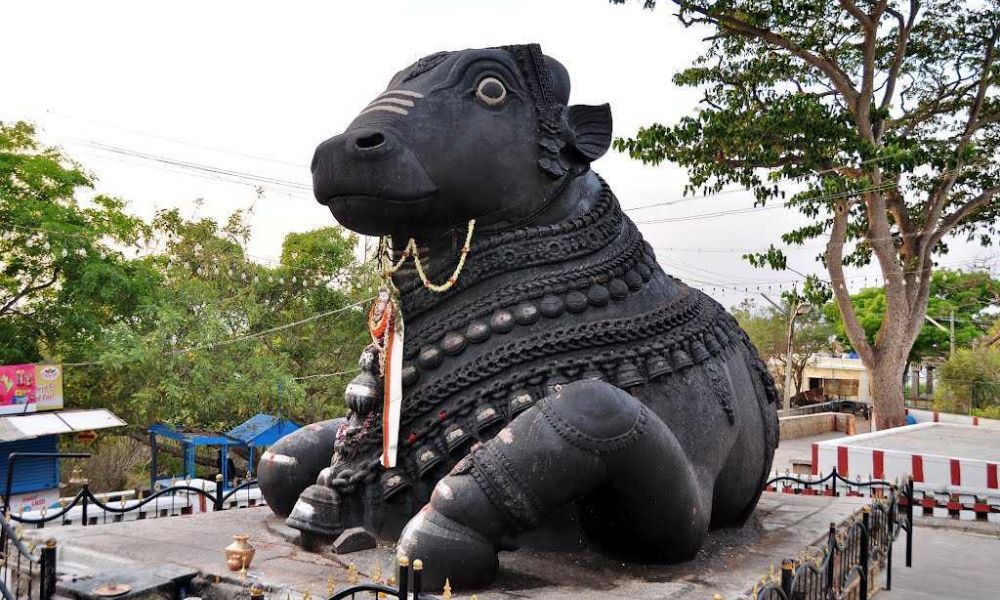 On the premises of the Bull Temple, there is also an attractive temple of Ganesh, the cherished son of Lord Shiva. A stimulating fact about this temple is that the statue of Lord Ganesh is made wholly of butter! It takes nearly 110 kilos of butter to make this creative statue, and a new statue is made every four years.
Devanahalli Fort
Nearly 35 km northeast of Bangalore, one will find the fort of Devanahalli. It was constructed in the first half of the 16th century and is one of the most prevalent forts for tourists in India. Devanahalli fort is a scene among other forts in India because of its architecture and its history of different battles fought. The Gowda family constructed the fort and kept it as their home for different decades.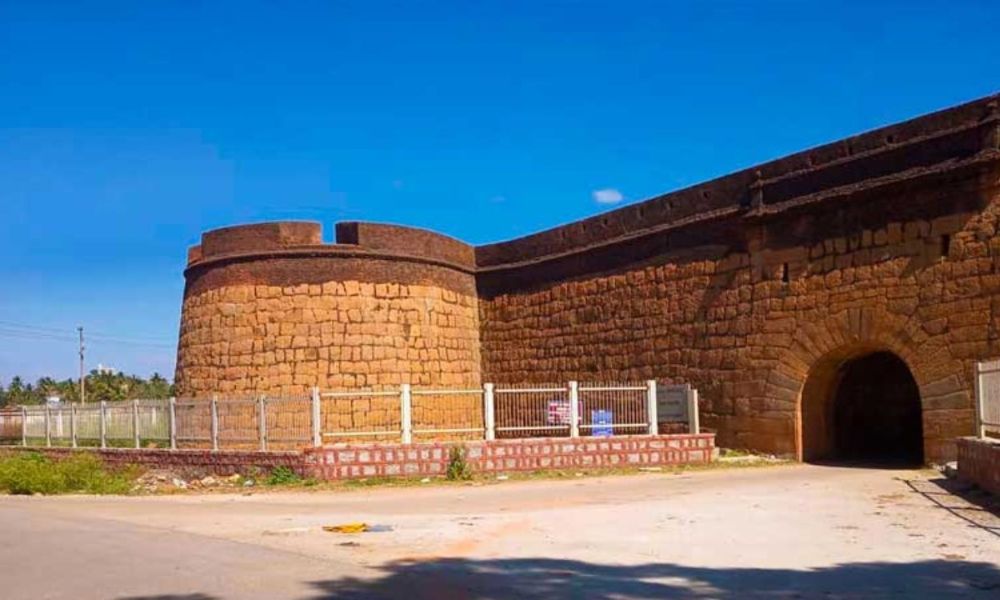 One can find the ruins of age-old houses and some of them are still undismayed to date. Situated near Bangalore, the fort has been a place of cultural importance as it was the ground for different battles. Devanahalli fort is among the most architectural forts and also one of the greatest forts in India spanning over an area of 20 acres. Owing to its historic importance, it fascinates different visitors from India and several other countries.
Bangalore Fort
The Silicon Valley of India, Bangalore embellishes the majestic Bangalore Fort, also better known as Tipu Sultan's fort which stands testament to the amusing history of the Kingdom of Mysore and is a commanding edifice of Indian history.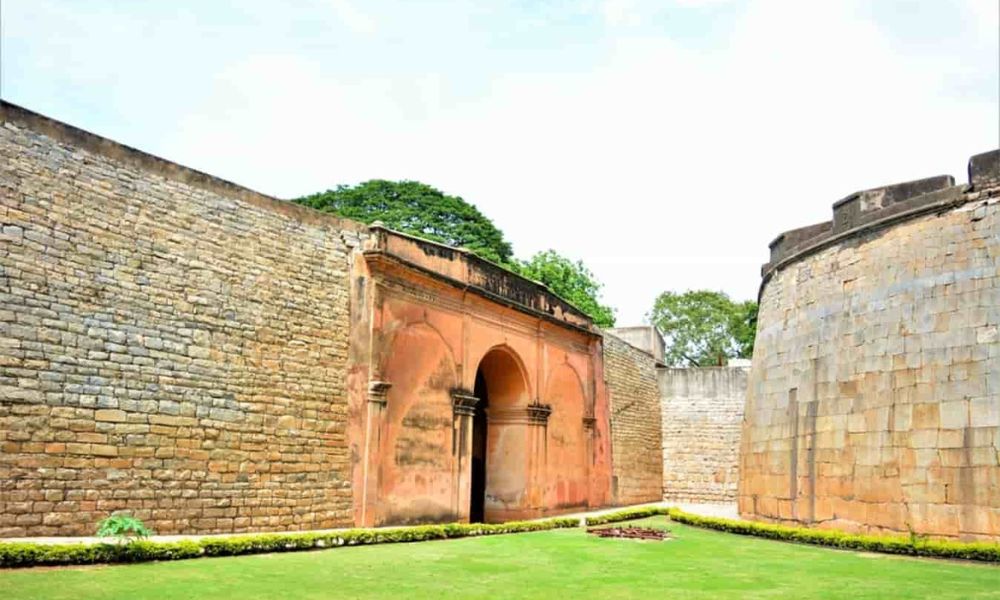 The fort takes you through the dissimilar architectural styles, their influences, and progression and has its own share of history scratched deeply into the captivating stone structure. It represents the architectural originality and brilliance of the Mysore rulers and is one of the most prevalent monuments in India, which still does not fail to captivate the spectators.
Best Time to Visit Bangalore
Call it the one-time prisoner's paradise or the traveler's hub; Bangalore has never stopped amazing and entertaining individuals. The best time to visit Bangalore is throughout winter which is between November and February. Throughout this season, the temperature shuttles between cool and relaxed to moderately cool.
How to reach Bangalore?
By Air: One can reach Bangalore via air at the Bangalore International Airport which is situated at a distance of 40 km from the city. From here you can take prepaid bus services and taxi services to reach the city. Different national and international flights land at this airport making the approachability of the city relaxed.
By Rail: Bangalore railway station is situated in the heart of the city. Different trains from all over India come to Bangalore involves Mysore express from Chennai, Karnataka Express from Delhi and Udyan express from Mumbai which covers different major cities in between. How to reach Bangalore becomes easy in these ways.
By Road: Bangalore city is linked via foremost national highways which connect different other cities to it. Buses from a neighboring state run on unvarying bases to Bangalore and Bangalore bus stand also runs different buses to the foremost cities of South India.
Conclusion
Bangalore is progressively becoming one of India's most eventful cities. With an invasion of multinationals, the city has become an urban metropolis, which just makes the requirement for recreational spots all the more imperative. And locals and travelers visiting the city are in luck since there is an overabundance of places to visit in Bangalore. With different tourist attractions involving shopping spots, religious places of importance, and architectural delights, let's take a look at some of the most prevalent places to visit in Bangalore.
Read More:
Top Places To Visit In Pushkar, The Rose Garden Of Rajasthan!
Best Places To Visit In Dandeli: Adventure Capital Of Karnataka