Bhuvan Bam – Facts You Didn't Know About BB ki Vines!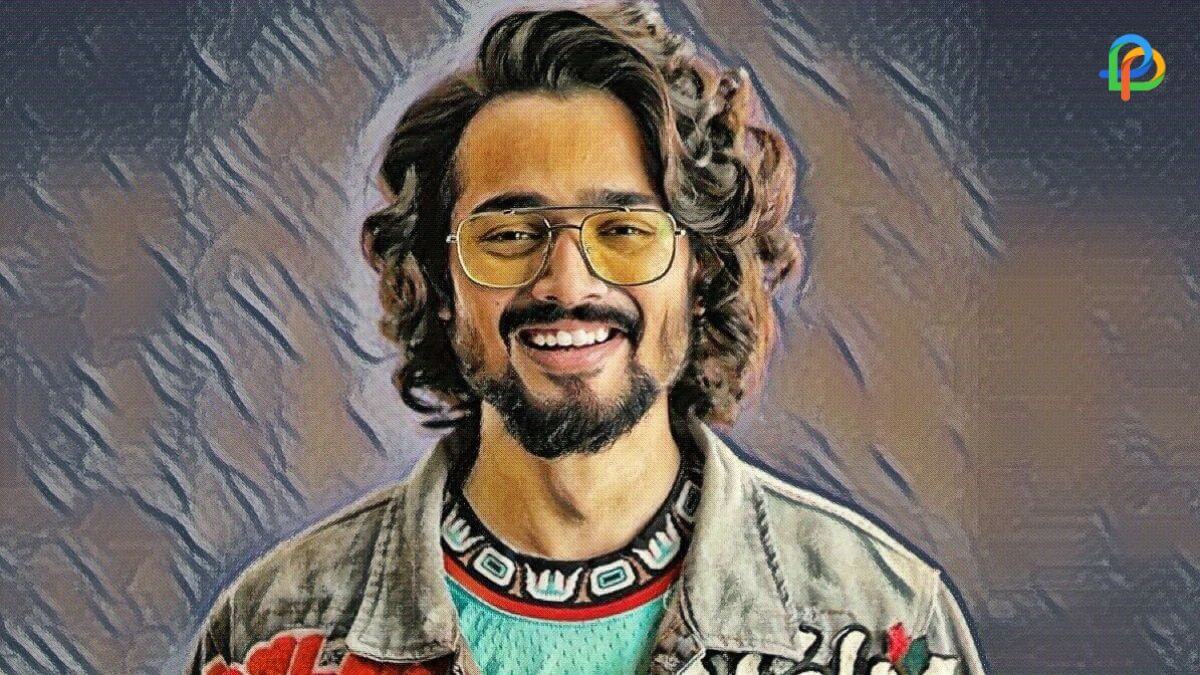 If you are a social media lover, you'd be familiar with Bhuvan Bam. He is the one who popularised the concept of sketch comedy on YouTube and is one of the earlier faces of the channel. Well-appreciated as an Indian comic, singer, writer, and artist; Bhuvan Bam stole the hearts of millions of people online. Let's learn everything about the famous artist here!
Physical Stats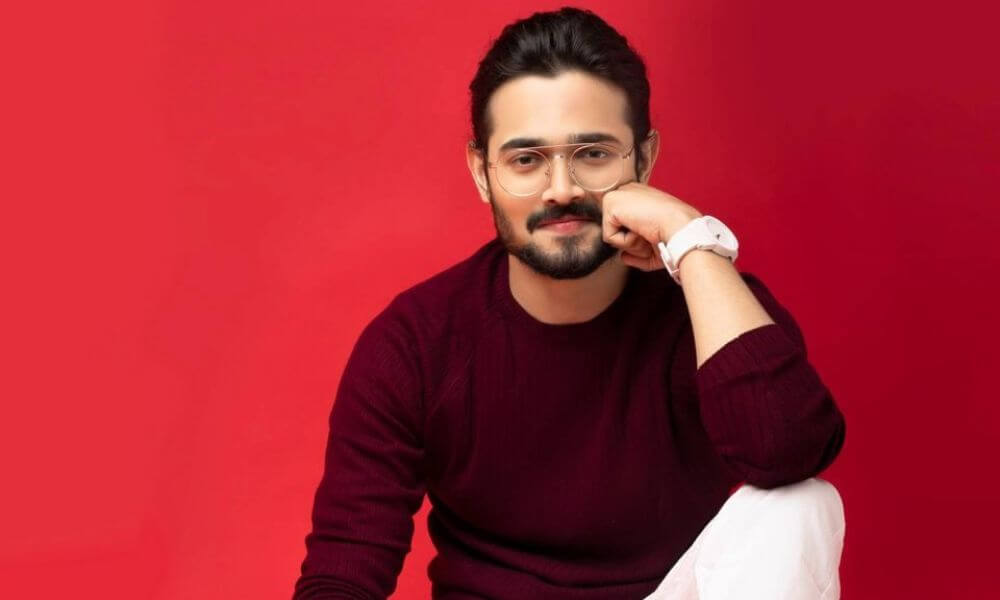 Born: 22 January 1994
Age: 28
Height: 5' 10"
Weight: 64 kg
Birthplace: Vadodara, Gujarat
Zodiac Sign: Aquarius
Eye Colour: Brown
Hair Colour: Black
Marital Status: Unmarried
Girlfriend: Arpita Bhattacharya
Net Worth: 30 – 35 cr. (As estimated)
Hobbies: Playing guitar and travelling
School: Green Field School
College: Shaheed Bhagat Singh College
Educational Qualification: B.A. (Hons)
Active: 2018-present
Family: Mother – Lt. Padma Bam, Father – Lt. Avnindra Bam, Brother – Aman Bam
Religion: Hindu
Controversies: N/A
Tattoos: N/A
Profession: YouTuber
Source Of Income: YouTube, Instagram, Brand Collaborations
Early Life
Bhuvan Bam was born in Vadodara and is a Maharashtrian. After a few years when he was born, the family shifted to Delhi and has been there ever since.
Bhuvan's internet career started when he uploaded a video on YouTube. There, Bam mocked a news reporter who was asking insensitive questions to a woman who lost her son during the Kashmir floods. Once that video became a viral sensation, Bhuvan decided to start his YouTube channel. This happened in 2015.
Lovingly called BB, the YouTuber started BB ki Vines (his YouTube channel) in which he uploaded small videos of 2 to 12 minutes. In those videos, the content creator comically showcased the simple life of a teenager. All the whimsical conversations he has with his family and friends are showcased in a light-hearted manner.
What's amazing is that all those characters were single-handedly portrayed by Bhuvan Bam. For BB ki Vines, Bhuvan even won an award in the category of Most Popular Channel WebTV Asia.Now the popular social media has over 10 million subscribers on his YouTube channel. He is an accomplice of AMB Youthiapa LLP (an organisation behind Bhuvan's channel stock).
The creator is well-known for his portrayal of Sameer Fuddi, Banchoddas, Bhuvan, Bablu, Titu Mama, Mrs. Verma, Janki, Adrak Baba, and Detective Mangloo, among others. Initially, Bhuvan used to sit in front of his camera and record the entire play. He used to upload videos on Facebook and slowly shifted to YouTube.
Bhuvan Bam has several hidden talents and one of them is singing. He released "Teri Meri Kahani"; a music video in August 2016. After that Bhuvan released Rahguzaar, Sang Hoon Tere, Ajnabee, and Safar as part of his musical journey. He also acted in Plus Minus; a short movie opposite Divya Dutt. Bhuvan received a Filmfare award for the same.
After that, there was no stopping for the artist. He went on to create "Titu Talks", a YouTube show where Bhuvan interviewed celebrities and the first guest was Shah Rukh Khan. In 2020, one of the episodes of Titu Talks had a special feature on "Lifeline of Society". There, he talked to farmers, electricians, house helpers, milkmen, and transgenders about the problems they faced during the pandemic.
Bhuvan lost his parents in 2021 due to COVID.
Lesser Known Facts About Bhuvan Bam
Here are some things that you might not know about BB from BB ki Vines!
Before Bhuvan took to YouTube, he used to sing in Delhi's local restaurant. He had a passion for singing and started playing a musical instrument and composing new songs. His initial salary was only Rs. 5,000.
Bhuvan Ban's first-ever YouTube video was titled "The Chakhna Issue". But this one could only garner 10-15 views and later on the video was removed from the platform.
He is a digital content creator and youth icon with a collective view of 3 billion. Adding to his list of accolades is the Game Changer Award by the Economic Times and Global Entertainer of the Year. Along with that, he has earned several other awards.
Bhuvan was appreciated by Hindustan Times and was invited to the TEDx talk at IIT Delhi and the Jaypee University of Information Technology. There the content creator talked about difficult work and prosperity. The conversation inspired individuals.
Bhuvan Bam was the first Indian YouTuber to get 10 million endorsements on his content. That's how he turned into the YouTube Influencer of the country.
The reason for his popularity is his uniqueness. The way he acts and writes is something that people connect with. He effortlessly crafts stories around the everyday affairs of individuals.
Bhuvan Bam is not only popular in India but in Pakistan as well. The artist has collaborated with Bekar Films and Karachi Vynz Official for a short span.
India won YouTube's summit golf award in 2017. The major contribution was of BB ki Vines in this award.
Bhuvan simply adores pets and has a dog called Maddy.
Bhuvan is now a public figure in the fashion world as well. In 2020, the artist appeared on the Grazia magazine cover. Its title was "Cool List 2020 ft. Bhuvan Bam".
The creator's favourite video is the original "Ban-Chod". It was initially released in 2015 and was a song that hit one lakh views on its first day. For one week, the song was termed the Most Popular Video on YouTube. The video is not available on the YouTube channel anymore.
Current Projects
As on November 2022, Bhuvan Bam is all set to feature in "Taaza Khabar", new web series that is full of action sequences. Bhuvan is performing the action parts himself because he believes in perfection.
Bhuvan is performing the role of Vasant Gawde who is a sanitation worker in Mumbai. The story would revolve around his difficult life and how he goes to make it better. As shared by the creator, the new OTT series includes an amazing cast and the story is worthwhile.
Read More:
Top 10 Places to Visit Near Wardha In 2022
Arjun Rampal's Girlfriend Gabriella Hosts A Yacht Party For His 50th Birthday!