Diglipur: Travel Guide To The Offbeat Andaman Destination!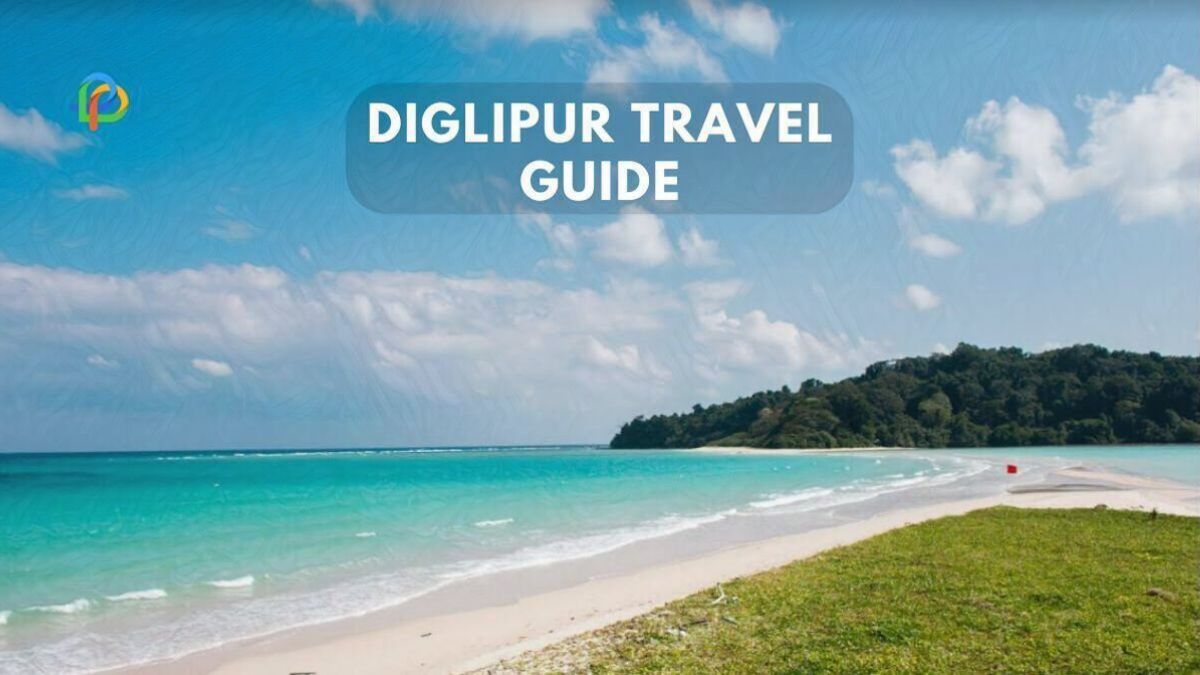 In India's exclusive Andaman and Nicobar Islands lies the Diglipur town situated in the northern region of the island. Diglipur is a place visited mostly for its exclusive beaches, forests rich in greenery, and landscapes of breathtaking beauty.
Tailored for people who are nature lovers, adventure seekers as well as wanderlusts. Diglipur is a place that blends natural beauty and adventure-worthy experiences.
This article is a quick Diglipur Travel Guide and a reference to plan your trip to this wonderful town with its location, climatic conditions, the best time to visit, and how to reach included with popular attractions, food, and accommodation options as well. For a bonus, this article has also sorted out a few tips to remember to make the best out of your trip.
Location
From Port Blair which is the capital city of the Andaman and Nicobar Islands, the town is situated away at a distance of 290 Kilometres and located at the Northern region of the Island.
The town is surrounded by Saddle peak national park home to diverse flora and fauna and another attraction with scenic beauty the Strait of Malacca which you can consider a landmark or even visit while on your trip.
Climatic Conditions
The overall climatic conditions of Diglipur remain tropical throughout the year. The Summer months are scorching and humid with temperatures hitting high as high as 35°C and a low of around 25°C.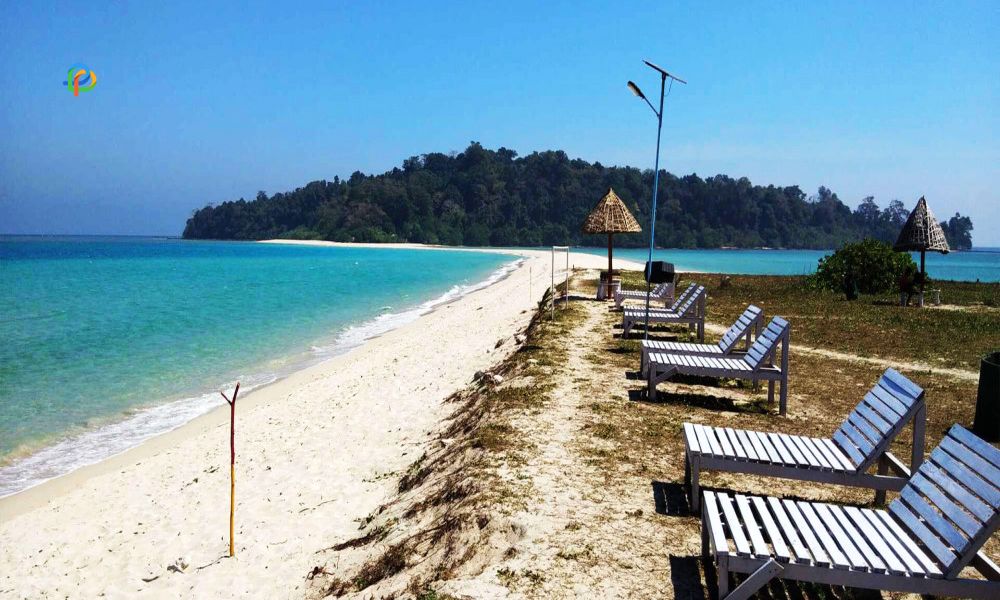 The monsoon months marking its start in July up to September see heavy rainfall enhancing the natural beauty of the town. Talking about the winters, they're the recommended time to visit with 20°C to 25°C comfortable temperatures.
Best Time To Visit Diglipur
As mentioned above winter stands out to be the most comfortable and best-visited time. The climate apart from being friendly for visitors also makes the town favorable for outdoor activities and exploration of its natural self.
Do try to not plan your trip around summer or monsoon due to the high heat and heavy rainfall.
How To Reach Diglipur
Since you had a piquant brief regarding the town it is important to know how to reach this town. Do take a flight to Port Blair. The Airport connects well to the major cities in India and is hence convenient to reach. Grab a taxi or bus to reach Diglipur from the Airport.
Through the road, the journey takes up to 12 hours to reach yet the picturesque views of the Andaman Sea and thick forests gift us a sense of peace and cure us from boredom all the while till you reach.
Or you can take a ferry boat to explore and reach through seaways which are less as compared through road with a difference of about 2 hours. Check the ferry's schedule in advance to go by its availability.
Things To Do At Diglipur
There are plenty of things to do in this town and here is a list of the popular kinds of stuff to make your trip much better.
Visit Ross And Smith Islands
These are twin islands in Diglipur and a popular attraction among tourists. The corresponding islands which are identical are the major reason behind this place's name.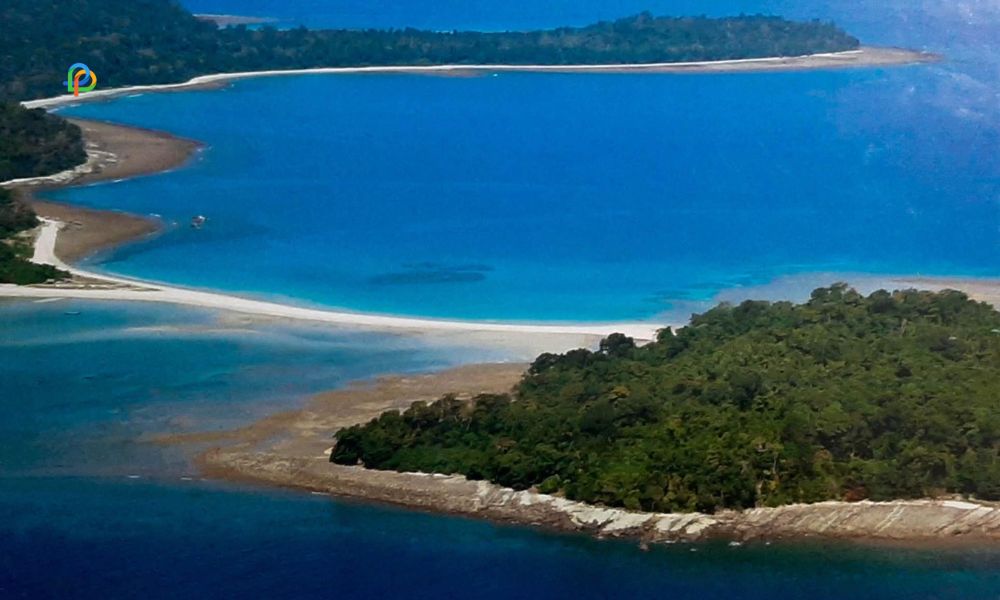 These islands are connected by sandbars that appeared only at low tides. The clear aesthetic waters of the sea and white sandy beaches make this a better spot to visit with activities like Swimming, sunbathing, and picnicking.
Saddle Peak Climbing
Within the Saddle Peak National Park lies the highest peak in the whole Andaman and Nicobar Islands, the Saddle Peak is a place tailored for adventure seekers.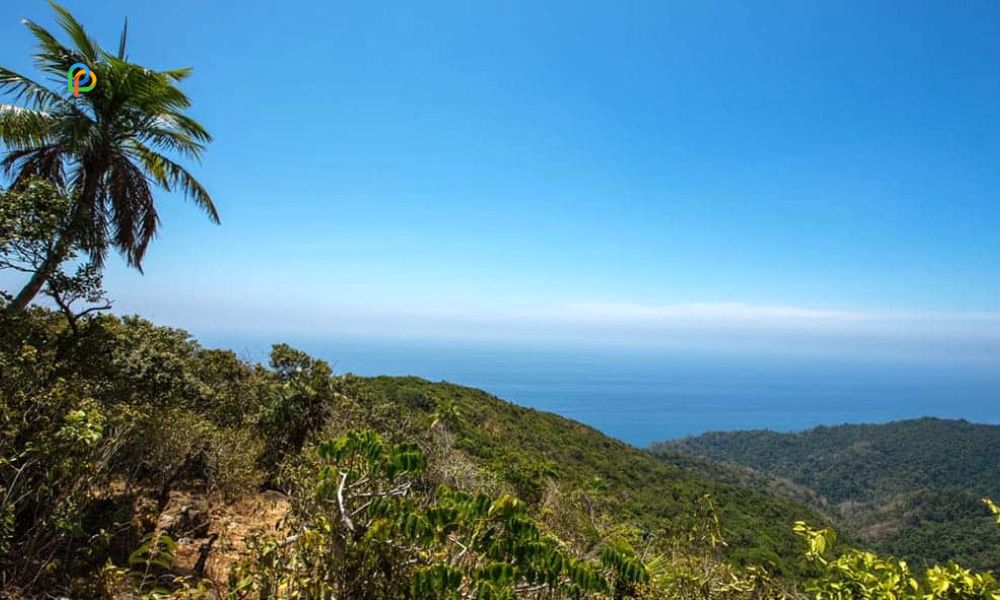 Trekking to the top could be exhausting but you'll forget it all after you witness the exceptional landscape that surrounds the park. It is also a chance to experience the biodiversity of the island.
Visit Lamia Bay Beach
Among the other beaches, Lamia Bay Beach is less visited and hence peaceful and less noisy. The beach is covered with lush forests and could be visited by people who want to relax and experience some peace from the daily hassles.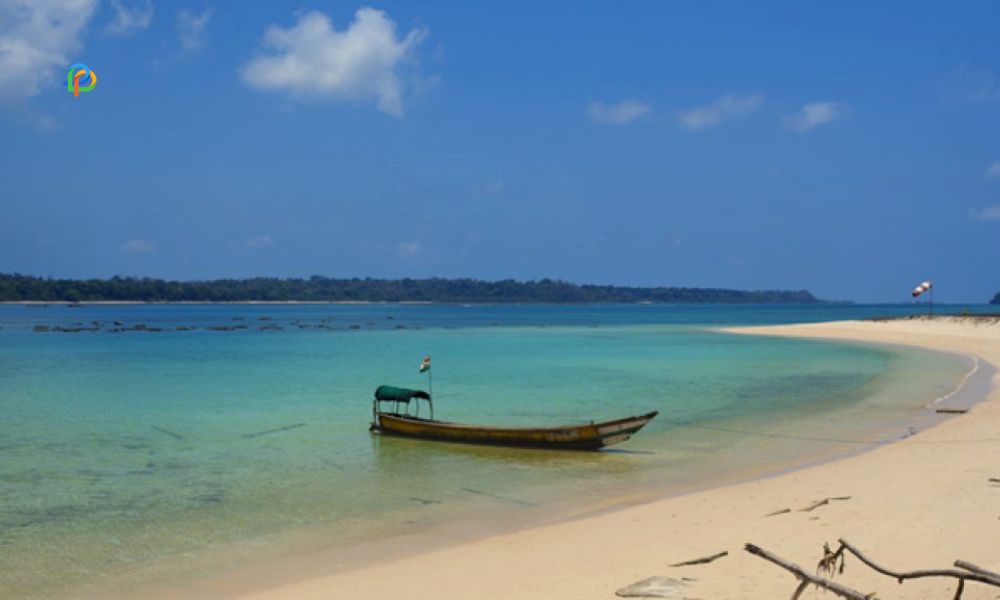 The atmosphere here is ideal for a casual walk and witnessing the beautiful scenes of the area. Remember the currents of Lamia Bay Beach are strong and not recommended for swimming
Experience Turtle Hatching At Kalipur Beach
Kalipur Beach is a great destination to visit while on a trip to Diglipur. At seasons you can visit the turtle nesting ground which is famous for. Visitors can witness turtles hatching from their eggs and crawling to the sea.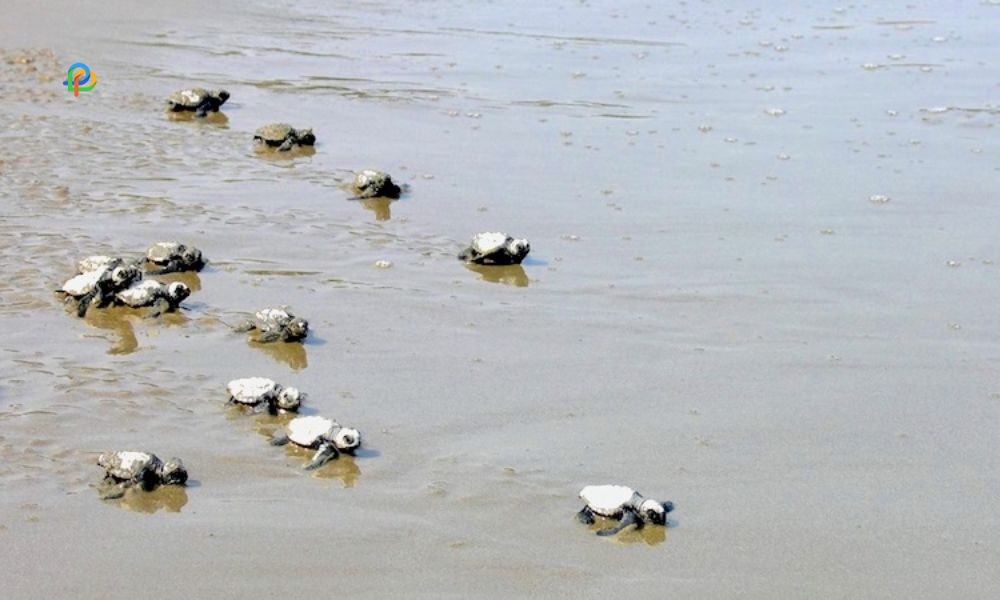 This makes Kalipur unique from other beaches in the area. Kalipur features Olive Ridley Turtle species mainly. People visit here to know more about this marine species and learn the methods to conserve endangered beings in the world
Visit Restricted Places Only With A Permit
You can only experience this in very few tourist destinations. Diglipur has restricted a few places for security and conservation reasons.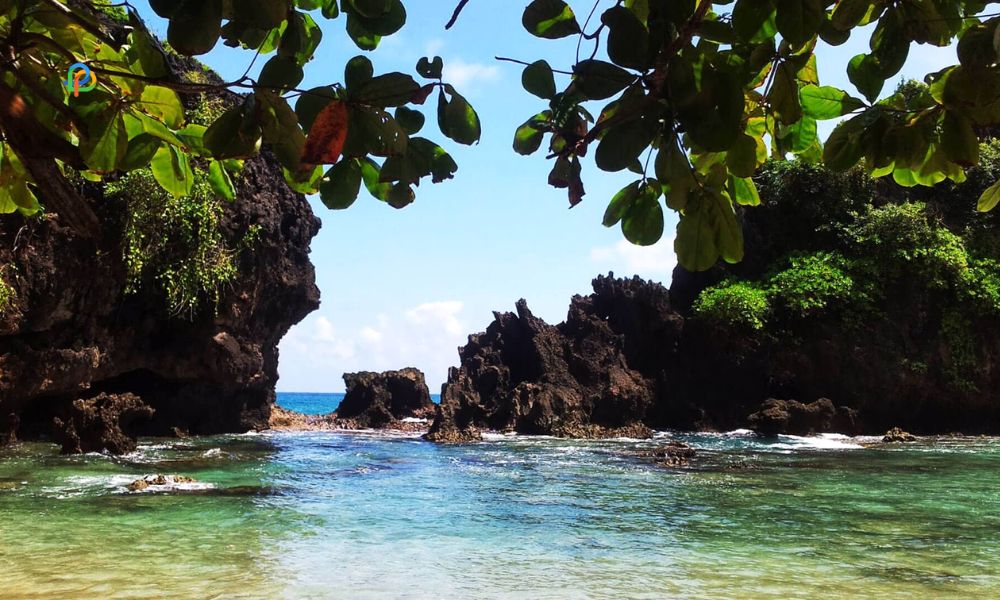 With permission from the authorities, you have a valuable opportunity to trespass these areas under a few conditions. Must check before visiting for the authorities to grant permission and take necessary precautions.
Visit Active Mud Volcanoes
Diglipur has multiple mud volcanos that are active and scattered in a few parts of the town. These volcanos are formed naturally and geologically.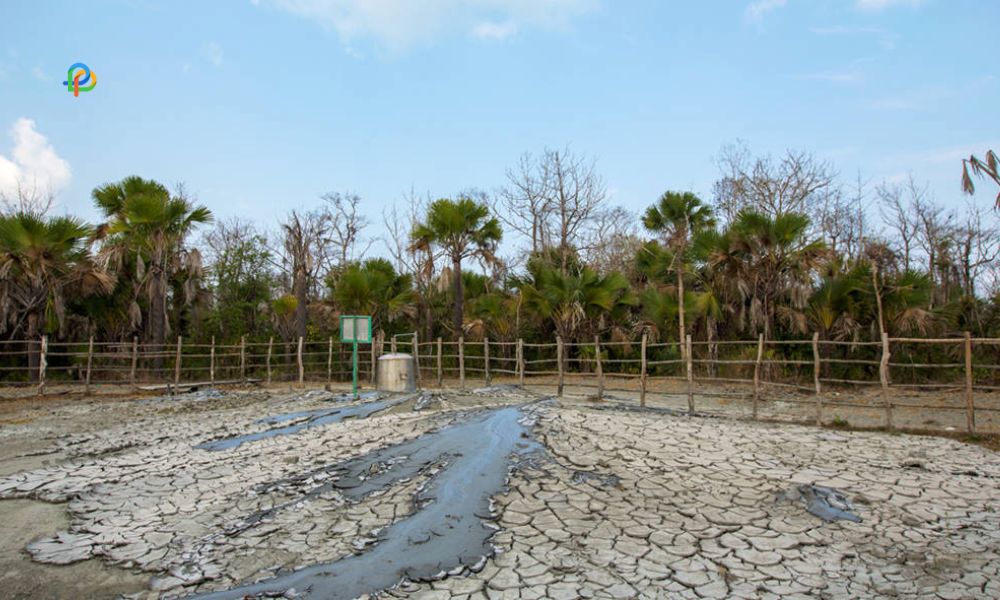 Mud and gases are released from the ground, this is an amazing natural phenomenon worthy to visit. You can enjoy seeing the bubbling and volcanic activity here.
Food And Accommodation
To settle somewhere after you reach and have an adequate rest is an important factor and accommodation options with such qualities are quite not hard to find in Diglipur. The options vary from guesthouses, resorts, and hotels depending on your budget.
Options of food are plenty as there are several eateries and restaurants where you can try delicious varieties of seafood from fish, crabs, and lobsters to fresh catches. The local cuisine is also a must-try that features coconuts and tropical flavors.
Things To Remember While Visiting Diglipur
Here you go some tips or things to remember while visiting Diglipur that could help you have a better Travel experience.
To sum up. Diglipur is a gem of a place located on the northern side of the Andaman and Nicobar Islands. It offers a blend of natural beauty and adventure experience for all its visitors and is a must-visit destination for people into nature, sightseeing, beaches, and adventures.
This is a special place providing peace and relaxation to its visitors. Do follow this guide to make your trip even better.
Visit during the winter months and do take part in all the activities mentioned above, hope you have a wonderful trip if you're planning to visit this place for its magnificent attractions and activity
Read More:
Journey To The Sea – Best Places To Visit In Andaman and Nicobar Islands
Top Attractions To Visit In Andaman's Havelock Island