Top Attractions To Visit In Andaman's Havelock Island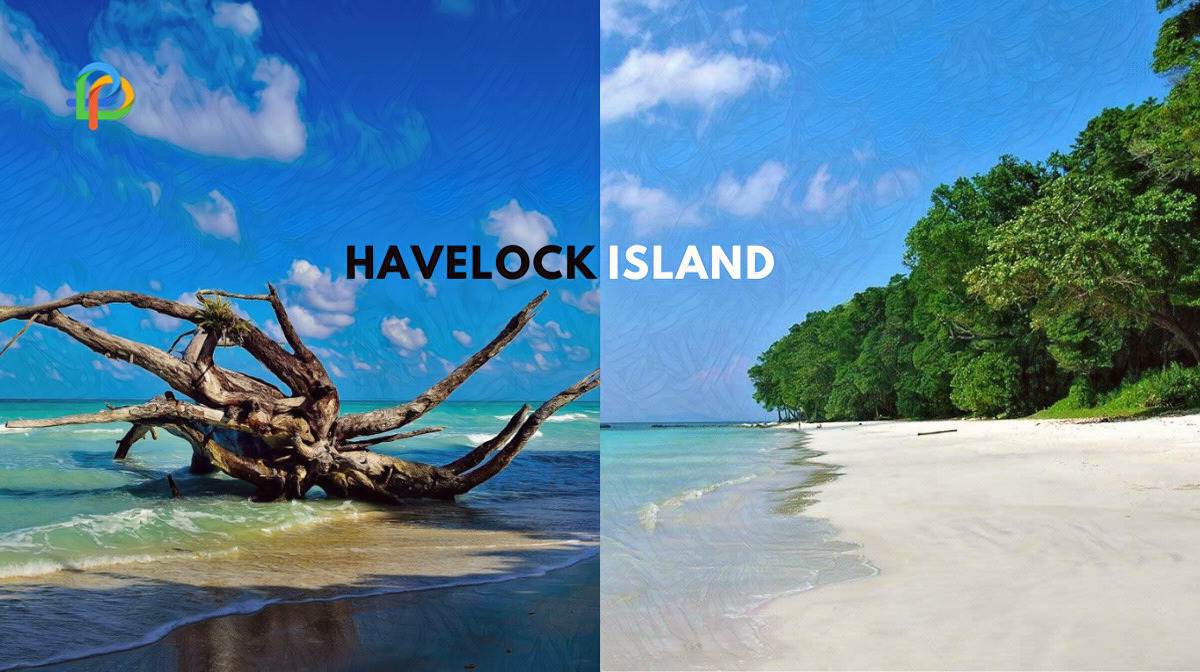 If you are searching for a paradise on earth, there's no better place to visit than Havelock Island. A part of the archaeology adventures of Richie, this Indian island has a rich history and is a part of the Andaman Island group. Earlier, its name was given to honour the British General – Sir Henry Havelock. But now Prime Minister Narendra Modi had renamed it "Swaraj Island" in remembrance of Subhas Chandra Bose. That's because when Mr Bose proclaimed the Andaman and Nicobar Islands as a liberated place, he hoisted the Indian flag there.
Tourists from all over the world travel to Andaman and Nicobar Islands and don't miss seeing the beautiful Havelock Island. This is a destination of calmness, tranquillity, and picturesque nature that gives you so many memories to take back home. Along with walking on different beaches of the Island, here you can also enjoy some mouth-watering seafood and indulge in activities like scuba diving and snorkelling.
If you are wondering about which are some of the best places to visit in Havelock Island, keep reading to find out and create your itinerary –
Radhanagar Beach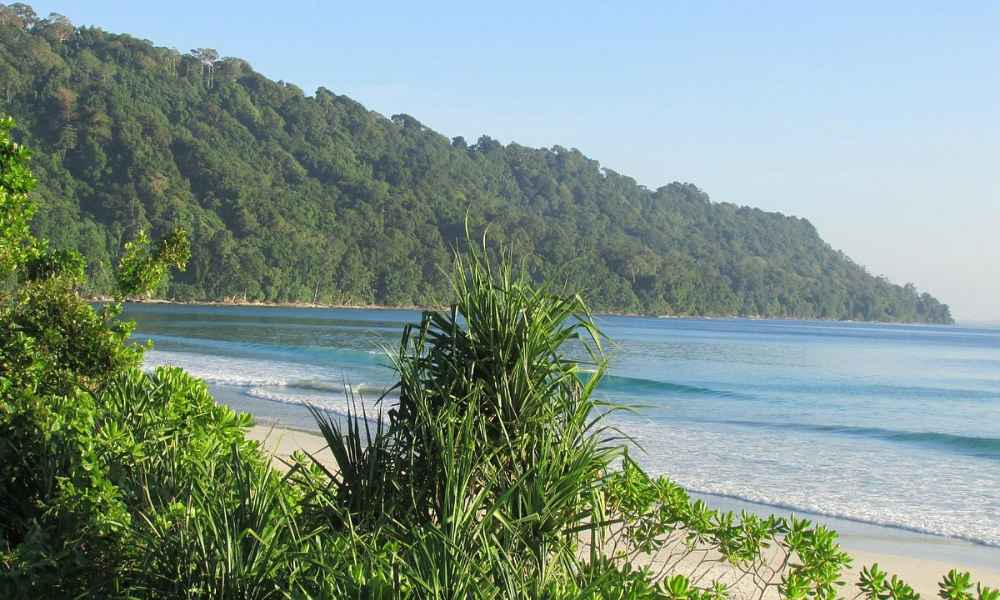 Have you seen heaven on earth? If you are curious then don't miss out on going to Radhanagar Beach. Known as the best beach in Asia, it gives you a sight of long stretches of azure waters and white sands. It is termed 8th among the top beaches around the world and is a pure pleasure. There are several coastguards around the water so you don't have to worry about your kids or partner. Its clear water makes the beach suitable for water sports and is loved by adventures around the world.
Location: Approximately 12km away from the Havelock Jetty
Duration: Spend 3 to 4 hours easily
Timings: Swimming till 5 p.m.
Ideal for: Experiencing sunrise and sunset, banana boat riding, snorkelling, parasailing, and scuba diving.
Elephant Beach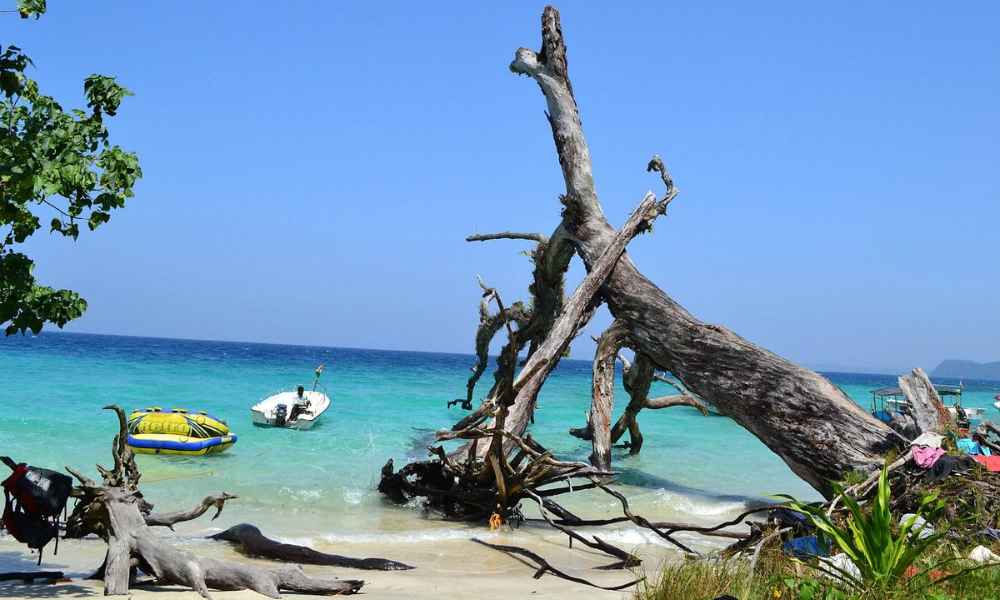 Do you love exploring marine life? If yes, then Elephant Beach is the perfect location for you. The tourist spot is appreciated by everyone for its reef and coral beauty and has several snorkelling and diving places for you. This makes the beach an ideal choice for adventure lovers. Here, the tourists can also enjoy jet-skiing, kayaking, and boating, that too in a glass bottom boat! Capture beautiful sunsets and always carry an extra set of clothes if you are planning water sports activities. There are some shacks where you can experience yummy seafood.
Location: SH4, Port Blair
Duration: Spend 3 to 4 hours easily
Timings: Beach closes after 3:30 p.m.
Ideal for: Travellers who are marine-life lovers
Neil Island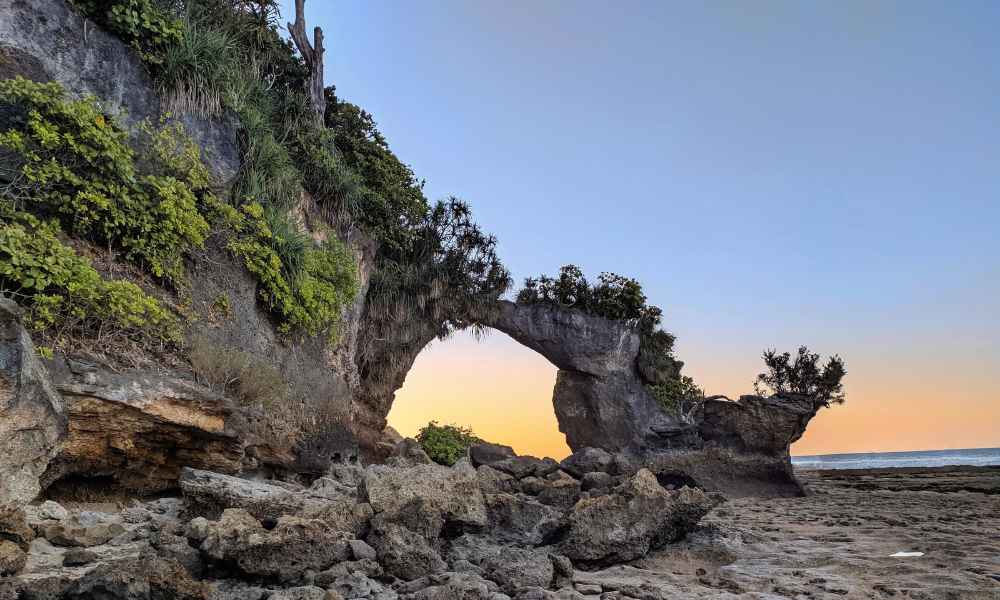 Searching biodiversity in Havelock Islands? Do check out Neil Island and you'll make some amazing memories. This place is now called Shaheed Sweep and travellers love to call it the "Vegetable Bowl of Andaman". You'll have a great time on this island and can indulge in some fun activities, such as cycle tours, snorkelling, and a glass-bottom boat ride. If you are into exploring and shopping, you can also check out the Neil Kendra market. People come here to break free from the hustle and bustle of life. Also, if you are here, don't forget to visit the curving bay. It is filled with silver sand and is the heart of Neil Island.
Location: Approximately 18 km away from Havelock Island
Duration: Spend 2 to 3 hours comfortably
Timings: Open at all times for public
Ideal for: Finding biodiversity
Vijaynagar Beach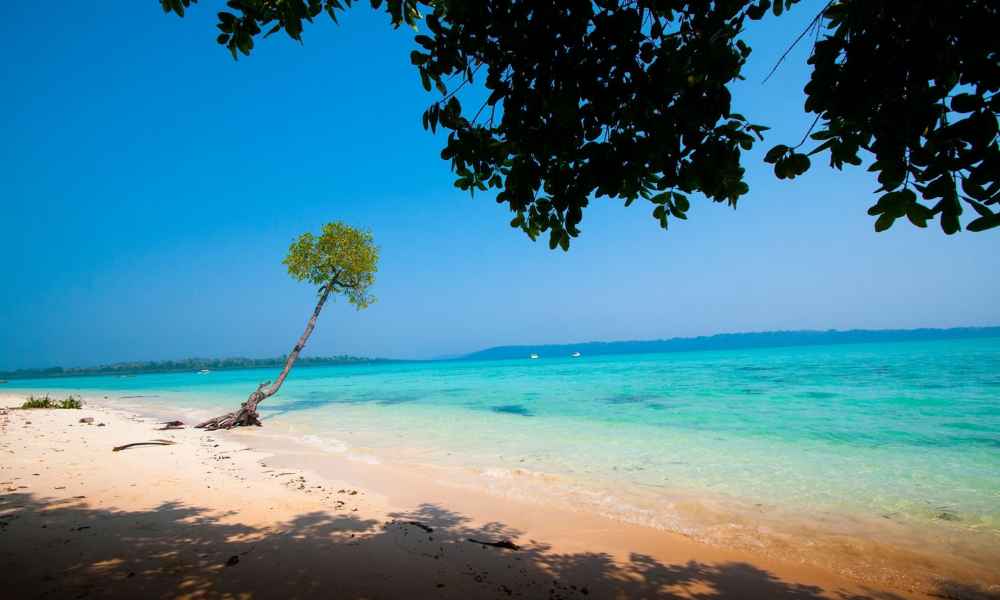 Couples come to spend a weekend getaway or their honeymoon at Havelock Island. One place that they surely don't miss out on is Vijaynagar Beach. Don't go by its name as the sapphire blue water of the sea and pearly white sand depict pristine beauty. You can relax, swim, and go sunbathing on this beach. One of the best places for photography, this beach on Havelock Island is accompanied by many resorts. So, people can stay, get their wedding shoots done, and enjoy a quiet romantic time. Those who visit this beach experience the most beautiful sunrise in Andaman and is a truly joyful experience. Sit underneath the palm trees and enjoy picnicking with your partner.
Location: Nearby the Havelock Jetty
Duration: Enjoy 2-3 hours easily
Timings: Open at all times for public
Ideal for: Romantic getaways or photography sessions
Barren Island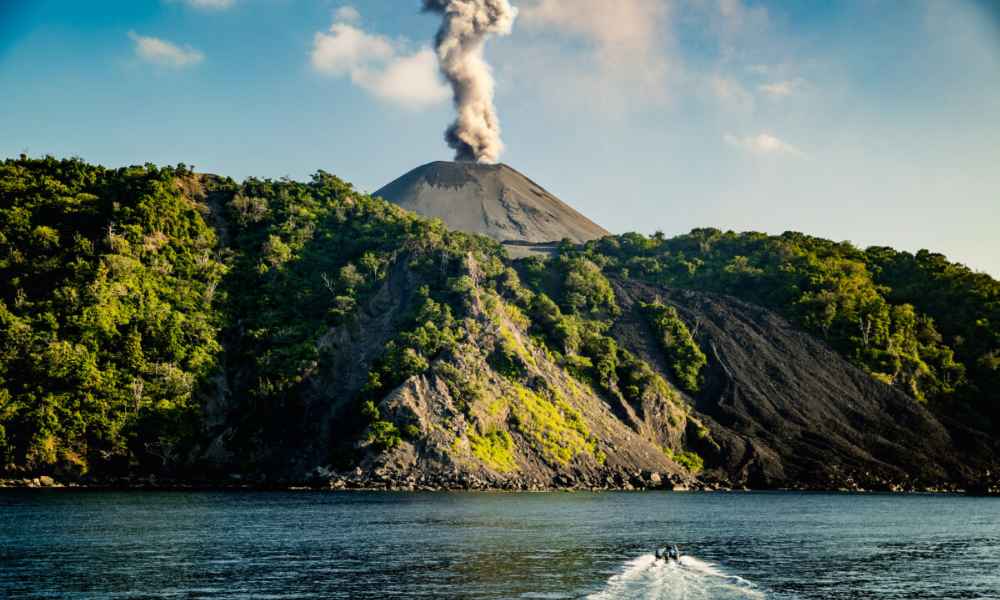 Are you a seeker of distinctive sights? Head to Barren Island as it would give you a view of the active volcano! This is the only known active volcano all over South East Asia and erupted in 2017 only. Apart from this fun fact, Barren Island doesn't have residents and entertains tourists only. It is home to several unique birds and animals that you won't find anywhere else. Some of the most popular activities here are nature walks and seaplane rides. You'd also experience some beautiful flora and fauna.
Location: Resides 135 km ahead of Port Blair
Duration: Enjoy 3 to 4 hours peacefully
Timings: Your tour would mostly end by 4:30 p.m.
Ideal for: Experiencing unique wildlife and birds
Kala Pathar Beach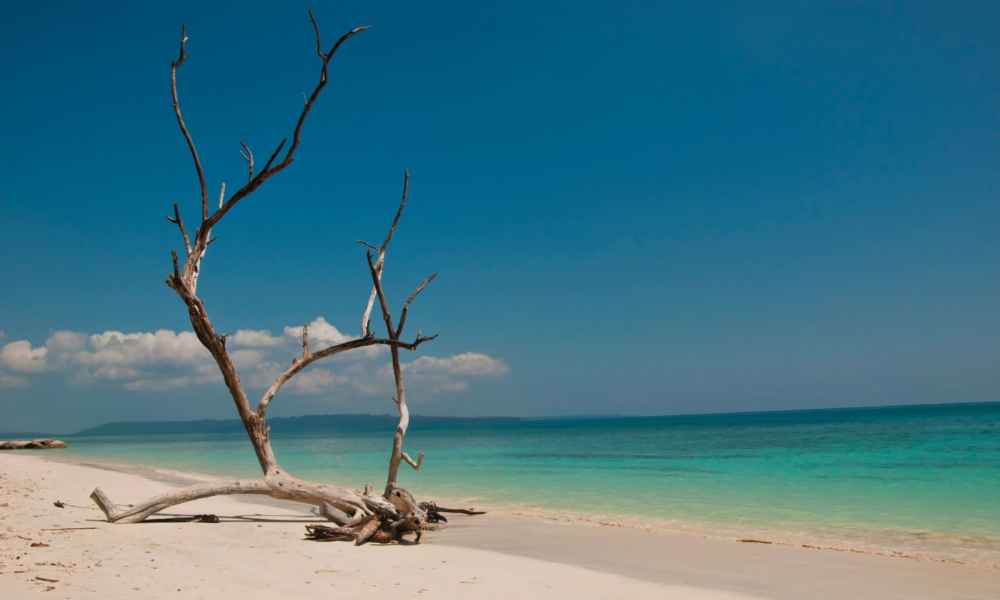 Kala Pathar Beach, as much as the name intrigues you, so would the location. Known for its snorkelling activities, you can spend hours on the beach with your partner, friends, and family. This tranquil escape was named after a black road on Havelock Island that runs along the white sand shore. This beautiful beach with glistening water is often secluded and is perfect for those who want to spend quality time. During the tourist season, Kala Pathar Beach is full of travellers. You will see huge boulders in the background and sea views that are hard to forget. Something you'd like to remember is that this beach isn't suitable for swimming or visiting during monsoon. Since Kala Pathar is secluded, it is important to carry your food and drinks.
Location: Located at the top of the Havelock Island
Duration: Enjoy 3 to 4 hours peacefully
Timings: Open 24*7 for tourists
Ideal for: Sunbathing and sunset views
Guitar Island Beach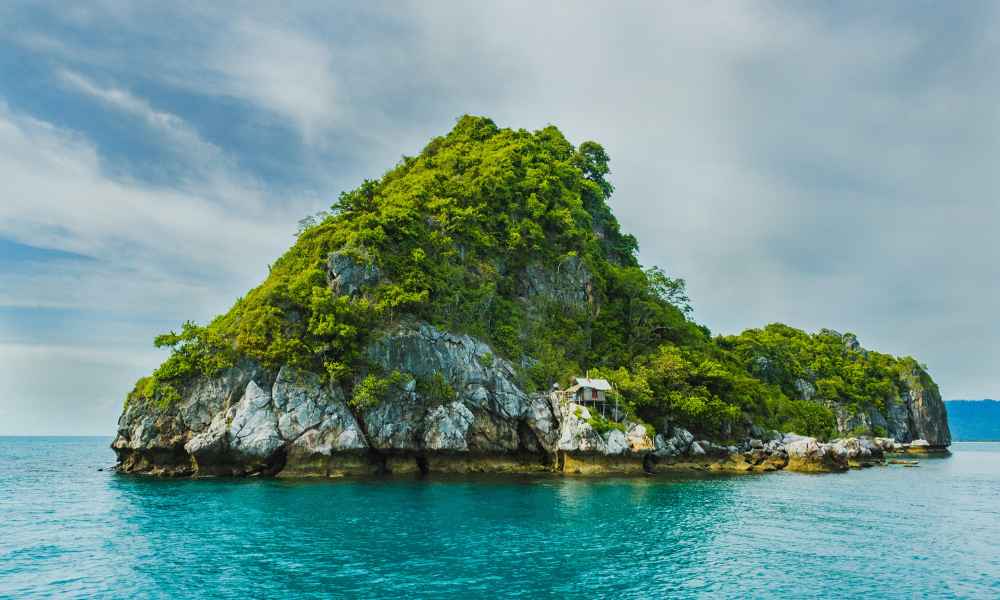 Feeling like you'd want to take a romantic walk along the shores of the water? Then it is time to visit Guitar Island Beach. Its name originated due to the fact that the shape of this beach is of a guitar. For someone who loves to take a walk in the evening or enjoy the morning sun, this would be the perfect spot for you. Although the beach is mostly secluded, it has some fishing boats if you are interested. It is a rare island beach but that is what makes it unique. You can also use this place for weddings, receptions, and new adventures.
Location: Havelock Island
Duration: Enjoy 3 to 4 hours peacefully
Timings: Open 24*7 for tourists
Ideal for: Beach walks, celebrations, and exploration of mangroves
Long Island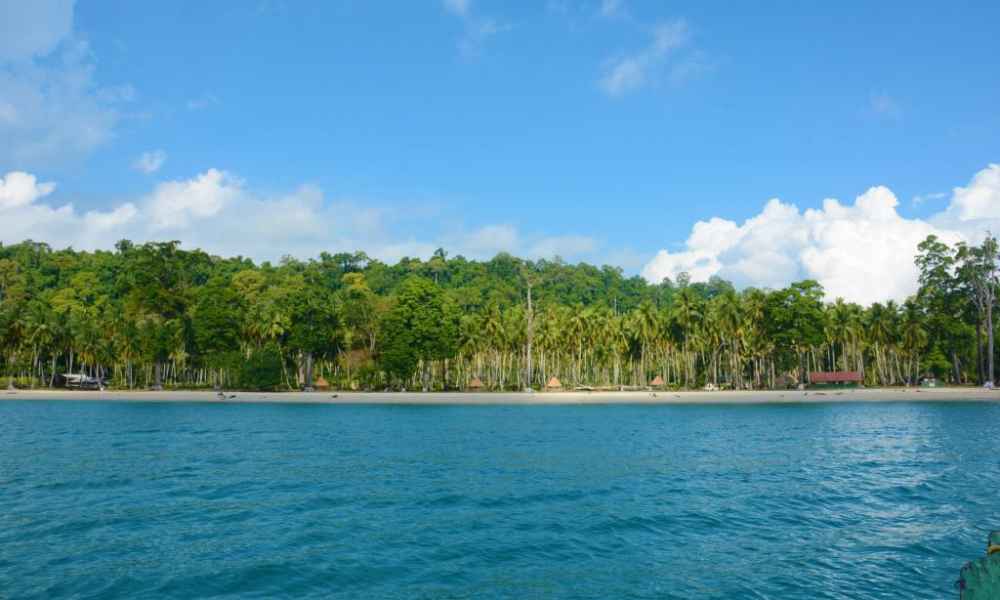 Long Island is for those offbeat adventurers. It is just like a modern village and has several amenities at your disposal. You can experience the freshness of evergreen forests. What's special about Long Island is that its forests and caves remain unexplored and not many people have walked the shores. That's why the place is idle for explorers and backpackers. You can enjoy trekking, forest camping, and beach camping. If you are a lover of creativity, there are cultural and local art things to explore.
Location: Based in the middle of Andaman Island Group
Duration: Enjoy 3 to 4 hours peacefully
Timings: Open 24*7 for tourists
Ideal for: You can enjoy trekking and camping
Lalaji Bay Beach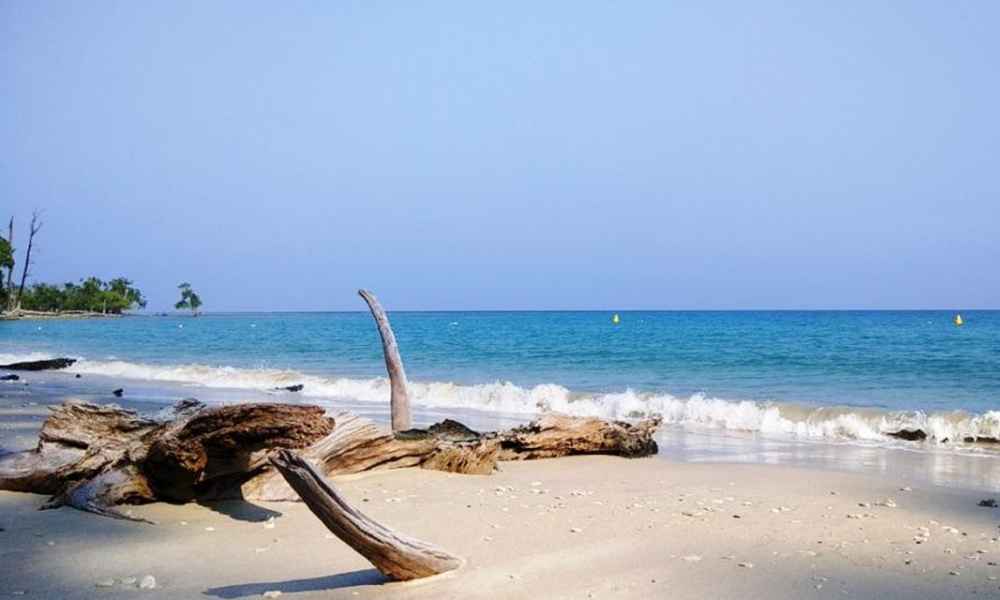 A pride of Andaman, Lalaji Bay Beach is the one you should add to your bucket list. its combination of serene vibes and beautiful coastlines make the beach a must-visit. You can access it through a ferry ride that would also give you a sight of Mangrove creek on the way.
Whether you are an adventure junkie or a peace lover, the beach is for you. You can sit on the coastlines for hours and watch as the sun sets in the evening. Foliage abundance and shiny sand crystals give you an inviting look every time. If you are visiting the beach, it is best to carry water and food as there are limited options available there.
Location: Situated 90 km away from Port Blair
Duration: Enjoy 3 to 4 hours peacefully
Timings: Open 24*7 for tourists
Ideal for: Beach is perfect for snorkelling, scuba diving, and swimming
Merk Bay Beach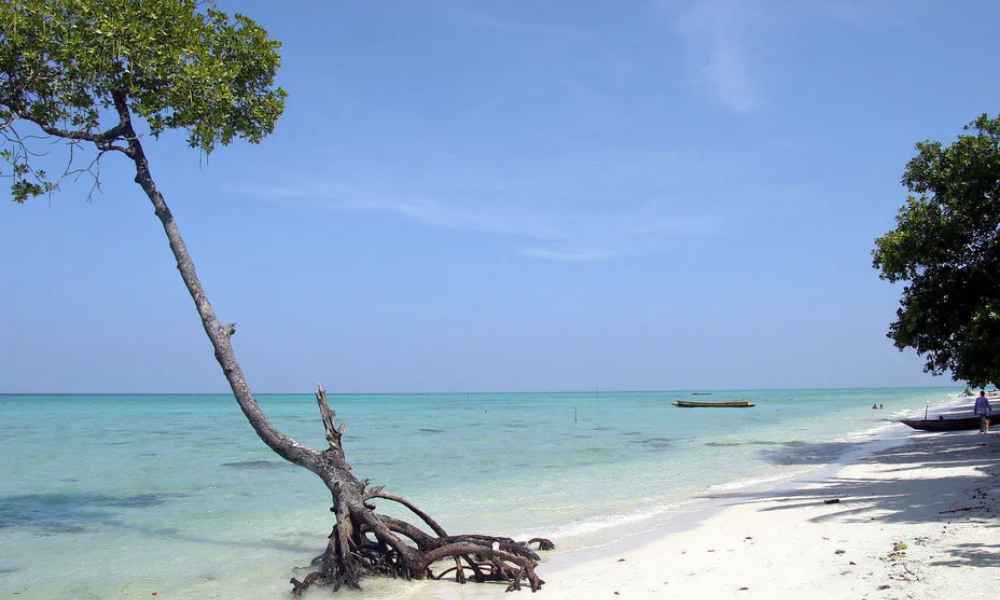 The north passage part of Havelock Island is beautiful enough to steal all the attention. Amidst the noise of tourists, there's a serene spot that would make your heart melt. Merk Bay Beach is an uninhabited place that displays clear water and colourful fish underneath. You can spend some quality time with your partner or take solo long walks to contemplate life. If the time is right, you may also witness dolphins taking a swim and befriending you. This spot is so good that it can be the destination for pre-wedding shoots and Instagram memories.
Location: North passage of Andaman
Duration: Enjoy 3 to 4 hours peacefully
Timings: Open 24*7 for tourists
Ideal for: Water sports activities, secluded walks, and photography
Apart from these beaches, you can also visit Port Blair Island, Laxmanpur Beach, Bharatpur Beach, and many more places.
Best Time To Visit Havelock Island
Havelock is heaven on earth and if you're planning to visit Andaman and Nicobar Islands, don't forget to plan a few days here. Every season, you'll see something different about the atmosphere here. Throughout the year, this place experiences pleasant weather. So, you can plan the trip anytime. But it is preferable if you avoid travelling during the monsoon as the rains are unpredictable there. You might witness rough seas and heavy rains.
Mostly, the beaches are occupied by tourists from April to October. Here is a small guide to give you more information –
April to July: Summer Season
During the summer season, the temperature of Havelock Island stays between 24 °C and 37 °C. If you see the place in the early evening and morning, you'll see that the place is pretty cool and doesn't feel like the sun's heat is annoying you. If you are travelling during these months, it would be best to step out of the hotel early morning. In the afternoon, it gets quite hot and you'd want to stay indoors. For adventure lovers, summer is the best time to visit and enjoy water sports.
October to March: Winter Season
Winter is one of the best seasons for everyone. If you want to enjoy Havelock Island during its winter time, then visit between October and March. The temperature stays between 20 °C and 30 °C. The island feels pleasant during these months, even during the day. You can always enjoy beach activities and water sports during the season. So, don't forget to pack your swimming or sailing costume when you visit the Island.
July to September: Monsoon Season
Havelock Island is a part of Andaman and that's why monsoon isn't prevalent here. You will observe moderate rainfall most of the time. Although during peak monsoon, you might experience heavy rainfall and that can be troublesome for you. The sea waves become unpredictable and you won't want to visit the place during this time.
Humidity is the highest during these months and the temperature ranges from 22 °C to 36 °C. Although tourists do visit from July to September, they usually avoid water sports activities. If you are only going for some relaxing time and not for adventures, then this season can be the one for you. Even the flight tickets and hotel prices are low during this time so if you are on a tight budget, you can plan the trip.
How To Reach Havelock Island
So now that you have planned the trip, here is how you can reach the destination –
When you reach Port Blair airport, you can opt for government-operated ferries. Private catamarans are also available to take you from Port Blair to Havelock Island. This is the most comfortable and reliable choice for travelers. A ferry travels once every day in the morning and you will reach the destination in 90 to 120 minutes. It doesn't operate after 4 p.m. so if your flight is landing somewhere near that time, it is best to opt for private vehicles.
You can book a seaplane that will drop you from Port Blair to Havelock Island within 20 minutes. This service is available on limited days, including Monday, Wednesday, Thursday, and Saturday.
It is always best to book your tickets in advance, especially if you are travelling during peak season. This will ensure that you don't get stuck in the middle and can enjoy yourself to the fullest.
Travelling around Havelock is quite easy. All the island roads are straight and narrow so you can't really get lost in the way. All the locals of this island are friendly and helpful. You can walk on foot or rent a scooter at Rs.400 per day.
If you don't want to walk or ride a scooter then auto rickshaws are also available. They cost between Rs. 50 to Rs. 200 depending on your destination.
Conclusion
Havelock Island is a part of our history and it isn't only beautiful but gives you so much to explore. The serene beaches give you time to relax while the water sports activities motivate the adventurer within you. Every day, several government-operated yachts run between Havelock Island and Port Blair with tourists.
You can book private tours, enjoy luxury rides, and spend quality time with your partner. If you want to completely enjoy everything that Havelock has to offer, spend at least two days here and explore! Capture some memories and take them back home to cherish them forever.
READ MORE:
Things To Do And Top Places To Visit In Mukteshwar
Preity Zinta Spends the Weekend with Sussanne Khan, Arslan Goni, And Karishma Kapoor!