Divita Rai: Facts To Know About 'Miss Universe India 2022!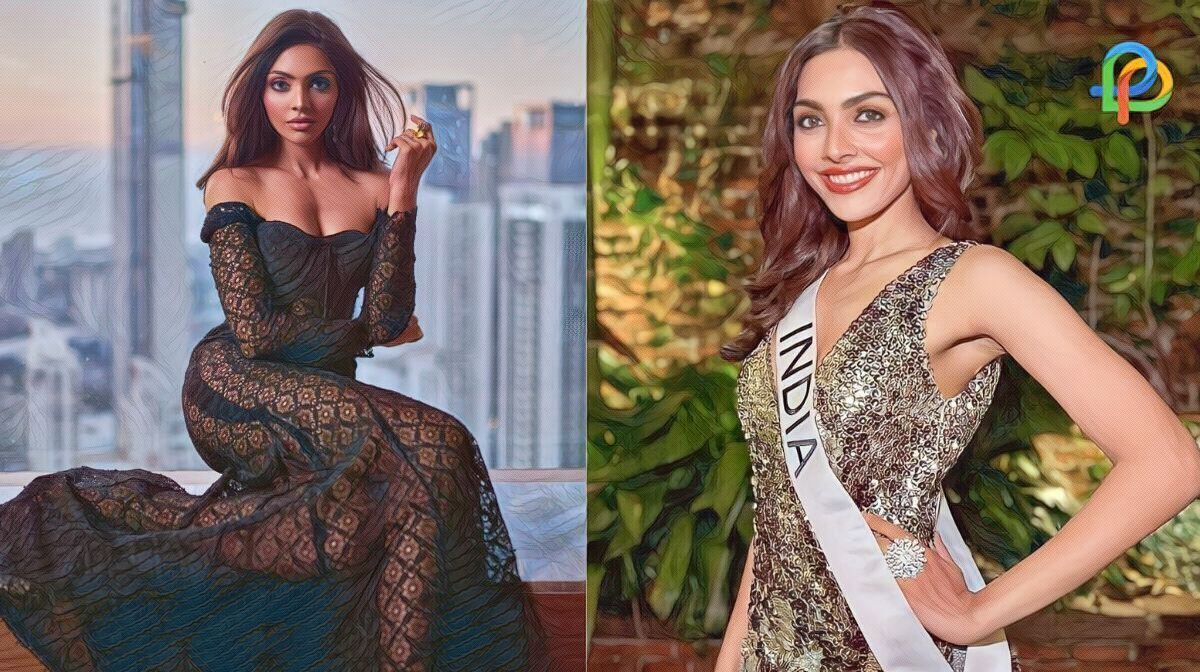 Divita Rai is an Indian model and beauty pageant contestant who won the 'Miss Universe India' title on 28 August 2022 in Mumbai. She was crowned by Harnaaz Sandhu, the former Miss Universe India and Miss Universe 2021.
Divita went on to represent India in the Miss Universe 2022 competition and managed to get an entry in the top 16, but could not advance beyond that stage. She has an active presence on social media with a whopping 84.2 K followers on Instagram.
Physical Stats
Height – 5 ft 9 in
Weight – 50 Kg
Eye color – Black
Hair color – Black
Birthplace – Mangalore
Zodiac sign – Capricorn
Age – 25
Qualifications – B.Arch from Sir J. J. College of Architecture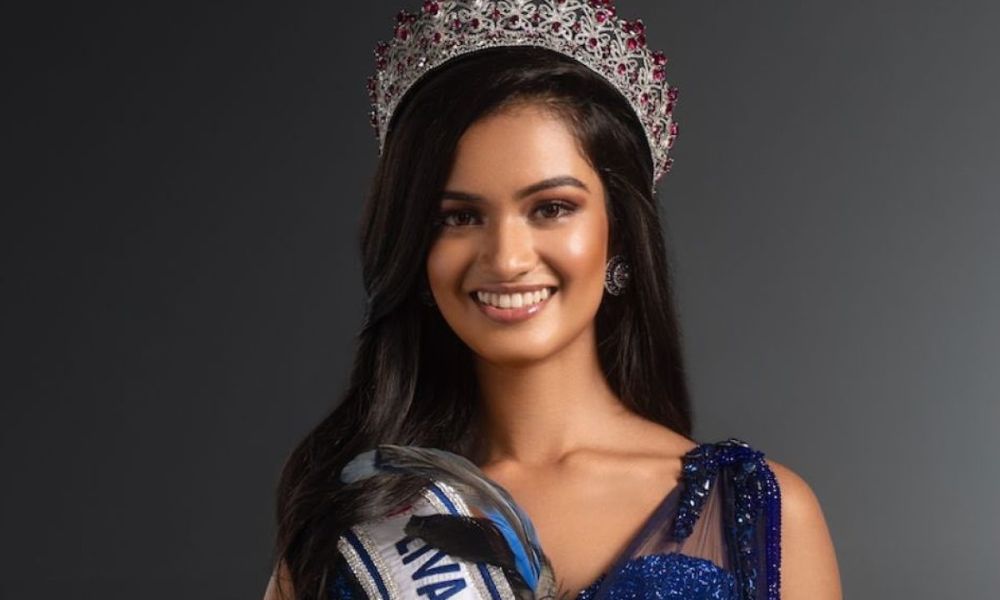 Family
Divita Rai was born on January 10, 1998, in Mangalore, Karnataka. Her father Dilip Rai is a government servant and her mother's name is Private Rai. Divita also has a brother, Daivik Rai who is an Indian indoor cricketer and he has represented the country at the Indoor World Cup 2017 held in Dubai.
Education
Divita Rai did her schooling at National Public School, Rajajinagar. Later she completed her B.Arch from Sir J. J. College of Architecture, Mumbai.
Controversies
Divita had expressed her views on the trolls faced by Harnaaz Sandhu, the former Miss Universe on social media regarding her weight. According to Divita, the pride that Harnaaz has brought to India is incredible and we need to appreciate the courage that she has put in to achieve that feat. Divita went on to add that there will always be a section of people who try to pull a person down.
Since they do not have any reason to hate, it is important for us to realize that we all come in different shapes and sizes and each has their own problems and unique journeys. Hence, we should take these aspects into consideration, respect, and let a girl live. Since everyone will be having their own dreams and aspirations, each one will be trying to do their best. Divita concluded by stating that let everyone live their life.
Profession
During her childhood days, Divita used to travel to Mangalore, her birthplace. It was her grandmother who sowed the seeds in little Divita to pursue a career in the fashion industry. Her grandmother used to dress her up as a little Miss India with a homemade crown and a sash. Thus, Divita as a kid started nursing dreams of becoming Miss India and closely followed pageants every year.
It all started in Bengaluru when Divita was doing her schooling at National Public School, Rajajinagar. She was a part of the fashion team and participated in inter-school fests. Thus, she began experiencing the feel of ramps and shows and developed a liking for fashion pageants. Later when Divita moved to Mumbai to pursue her graduation in architecture, she became more actively involved in modeling. After completing her degree in architecture, she tried her hand at set designing. However, Divita always wanted to win the prestigious beauty pageant.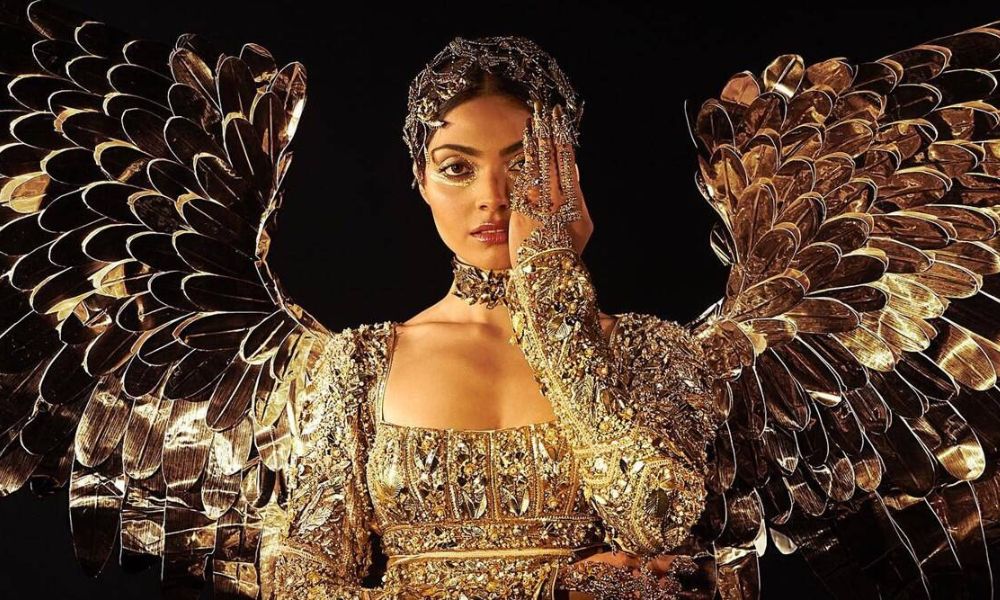 In the Femina Miss India 2019 pageant, Divita was one of the final three contestants from Karnataka. During her career, Divita tried her luck in the Miss India pageant several times but did not qualify. In 2021, she managed to get into the top 3 of Miss Diva 2021 but lost the crown to Harnaaz Sandhu who later went on to win the Miss Universe 2021 title. However, Divita won the sub-contest titles of Miss IQ, Miss Lifestyle, and Miss Sudoku in the Miss Diva 2021 pageant. In spite of facing setbacks repeatedly, Divita participated in the Miss Diva 2022 competition and finally emerged as the winner.
Source Of Income
Divita's main source of income is from fashion pageants, ramp walks, and modeling. Reportedly, her net worth is $100,000 as of 2023.
Lesser Known Facts About Divita Rai
She is quite interested in badminton, painting, basketball, listening to music, and reading.
In an exclusive interview with HealthShots, Divita revealed that she suffers from Polycystic ovary syndrome (PCOS). She went on to mention that it is widespread and 1 out of 5 women face this condition. Divita also stated that it has been a major challenge to tackle PCOS and she engages in exercise and follows a healthy diet so that the condition does not aggravate.
Since her childhood days, Divita's parents emphasized the importance of education. She is also an advocate of girls' education and believes that education gives them the confidence to take their life and destiny into their own hands, on their own terms.
In September 2021, Rai took the initiative of raising funds for a child-help foundation for children who could not afford to meet the expenses of cancer treatment. She also distributed dental kits as part of creating awareness about oral hygiene.
Her motto in life is "to not fear change, embrace life, and live each moment to its fullest".
In the national costume round of the Miss Universe 2023 pageant, Divita was dressed up as "Sone ki Chidiya" or the "Golden Bird". She wore a pink bikini with a cape in the swimsuit round, designed by Parab Sahib. Christened 'Dil Se', it is an ode to love with no judgments and celebrates the LGBTQ+ community, she described on social media.
Divita is associated with Project Nanhi Kali, an Indian NGO that supports education for underprivileged girls in the country. Her role is to organize activities that can inspire them to learn, dream big & gain confidence in themselves.
She has switched to six schools during her schooldays and has lived in various places across India.
Divita defines her personality to be adaptable and optimistic.
She is truly inspired by Sushmita Sen winner of the Miss Universe 1994 pageant. It is Sushmita's strength, faith in her abilities, and kindness that turned out to be the inspiration for Divita.
Divita is a staunch supporter of breaking and remodeling the stereotypes that exist in society for women.
Read More:
Harnaaz Kaur Sandhu: Interesting Facts About Miss Universe 2021!
Urvashi Rautela: Facts To Know About Beauty Pageants Winner!