Gauri Khan, Kareena Kapoor, Janhvi Kapoor Attend Manish Malhotra's Birthday Party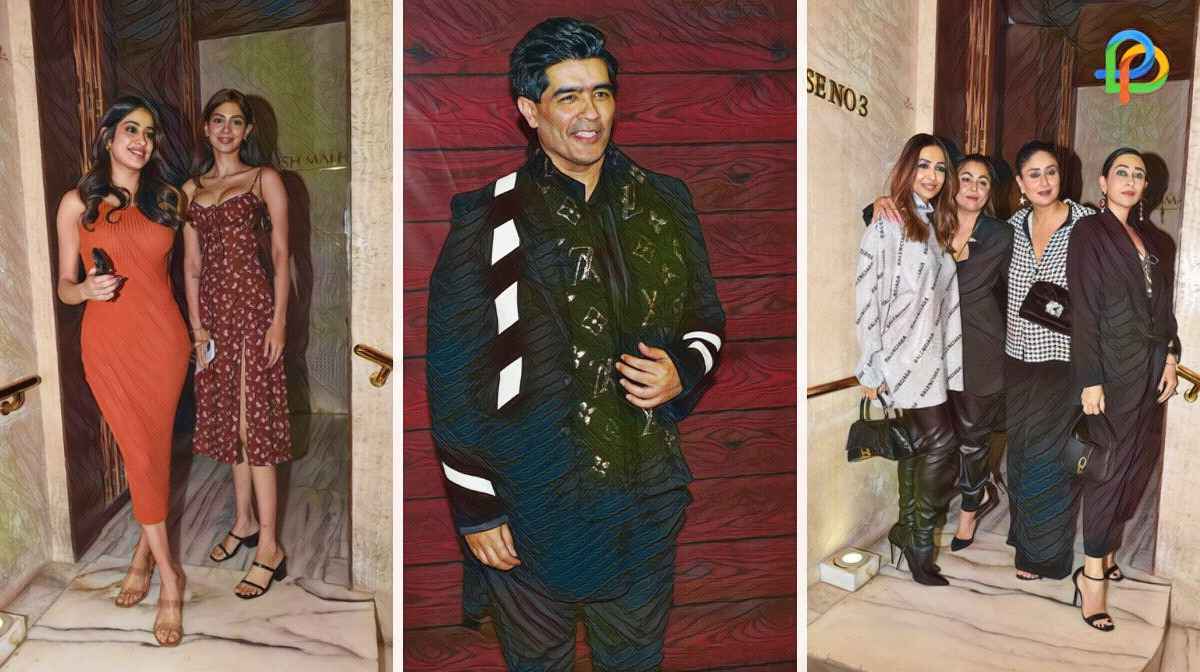 What time is it in Bollywood? It's party time- and this time for the best designer Manish Malhotra. After all, birthdays and other get-togethers are some of the few events where we see the Bollywood divas together, right?
Manish Malhotra celebrated his birthday and threw a party bash where we saw sensational and gorgeous Guari Khan with the ever-amazing actress Kareena Kapoor and the little sassy talent- Janhvi Kapoor– all under one roof! Bollywood once again trooped over to celebrate the birthday occasion of one of the best designers in Bollywood- Manish Malhotra.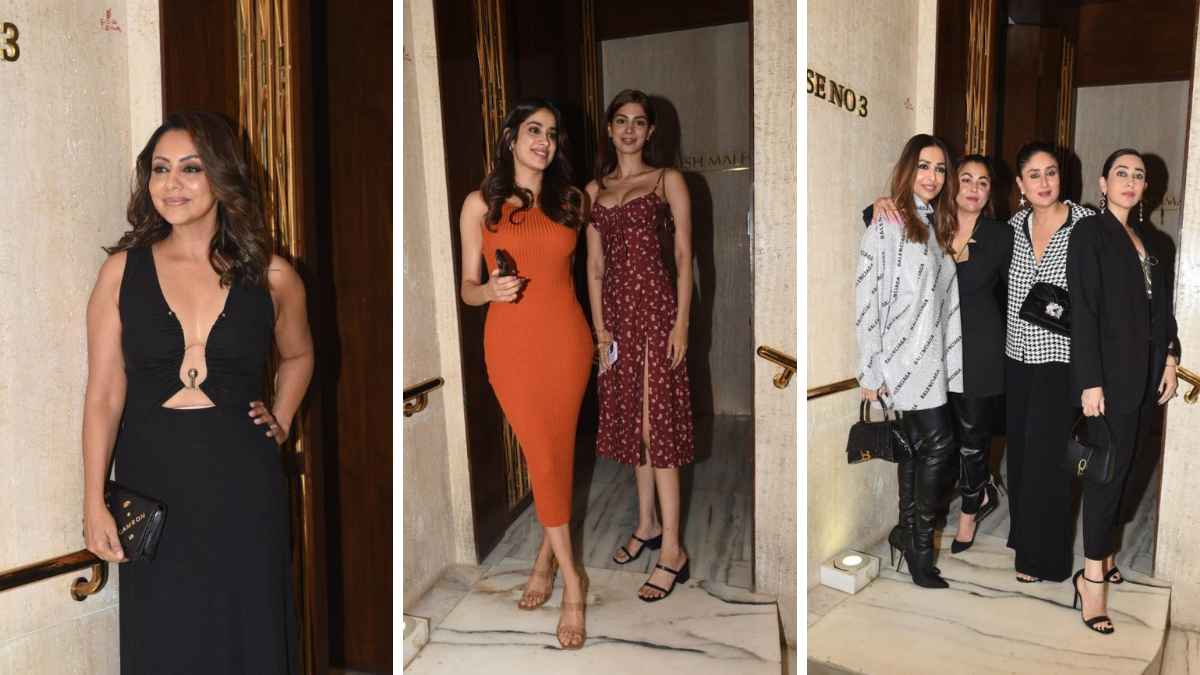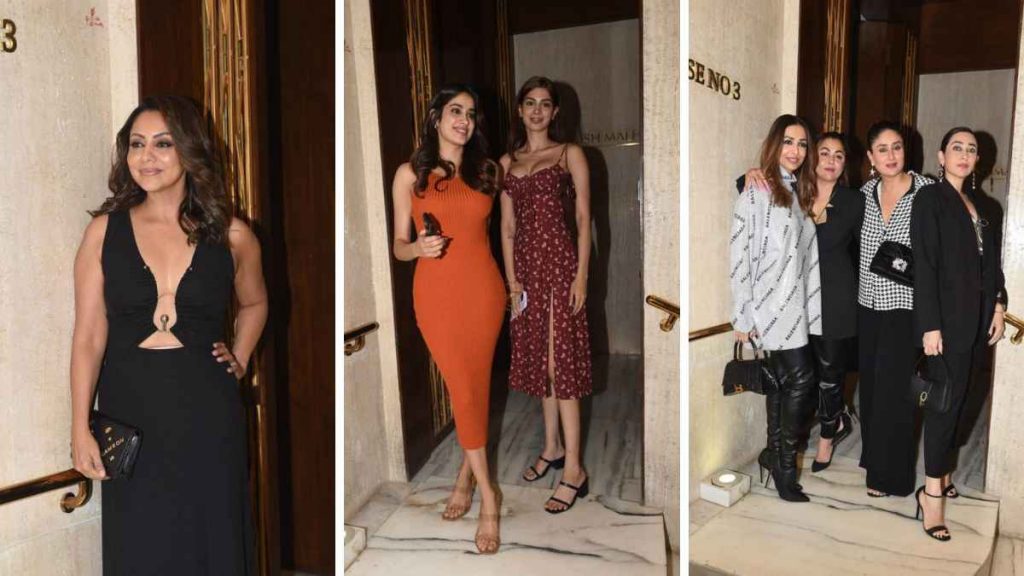 The designer celebrated his birthday at his residence on Monday night. A grand birthday bash with famous Bollywood celebrities under one roof, the event was indeed lit. Manish Malhotra celebrated his birthday at his residence on Monday where the iconic personalities were seen.
The ace designer hosted the event with the best possible party- you may see the photos rolling all over the social media platforms. All, the iconic personalities like Kareena Kapoor khan, Gauri Khan, and Janhvi Kapoor were seen at the event.
Gauri Khan was seen in a stylish and totally gorgeous black gown that had a striking neckline. The wife of the Bollywood's Badshah was looking ethereal in her decent black gown. Shilpa Shetty was next in line to catch attention- she was wearing a unique and classy denim look.
The party didn't include just these beauties but also the best girl band, including Malaika Arora, Kareena Kapoor, Karishma Kapoor, and Amrita Arora Ladak who were dressed classy, as usual! They played with the black and whites and were twinning with each other looking stunning at the party.
Bollywood did not compromise on fashion- especially when they were at the ace designer, Manish Malhotra's birthday bash! Everyone made sure to have an attractive and unique look at the party. Next to catch the attention was Varun Dhawan who had a dapper look. He was accompanied by his wife Natasha Dalal who wore an icy blue dress for the birthday party. The duo looked amazing.
Kirti Sanon, Jahnvi Kapoor, Kartik Aryan, Nora Fatehi, and Shriya Saran, among others, were also seen looking amazing. They were all part of the memorable starry night, we also saw Sara Ali Khan making a last moment appearance at the party. Everyone looked amazing in the best dresses, we still can't decide who looked more amazing!
Manish Malhotra is known for his birthday bashes after Karan Johar and we cannot deny that! Although the ace designer hosted a low-key midnight celebration that was attended by Karan Johar, Rekha, and Raveena Tandon, he made sure to give a treat to other celebs as well.
Raveena Tandon shared the photos of the small get-together on her social media handle, Instagram. She captioned it beautifully calling Manish Malhotra her best friend, rock, and holder of her secrets. With such a wow caption, we surely believe they are really close. Belated happy birthday to your mister designer!
READ MORE:
Deepika Padukone To Unveil FIFA World Cup Trophy At Finals
10 Best Places To Visit In Dehradun During Summer Vacation!