Gautam Gambhir: All About The Indian Legendary Cricket Player!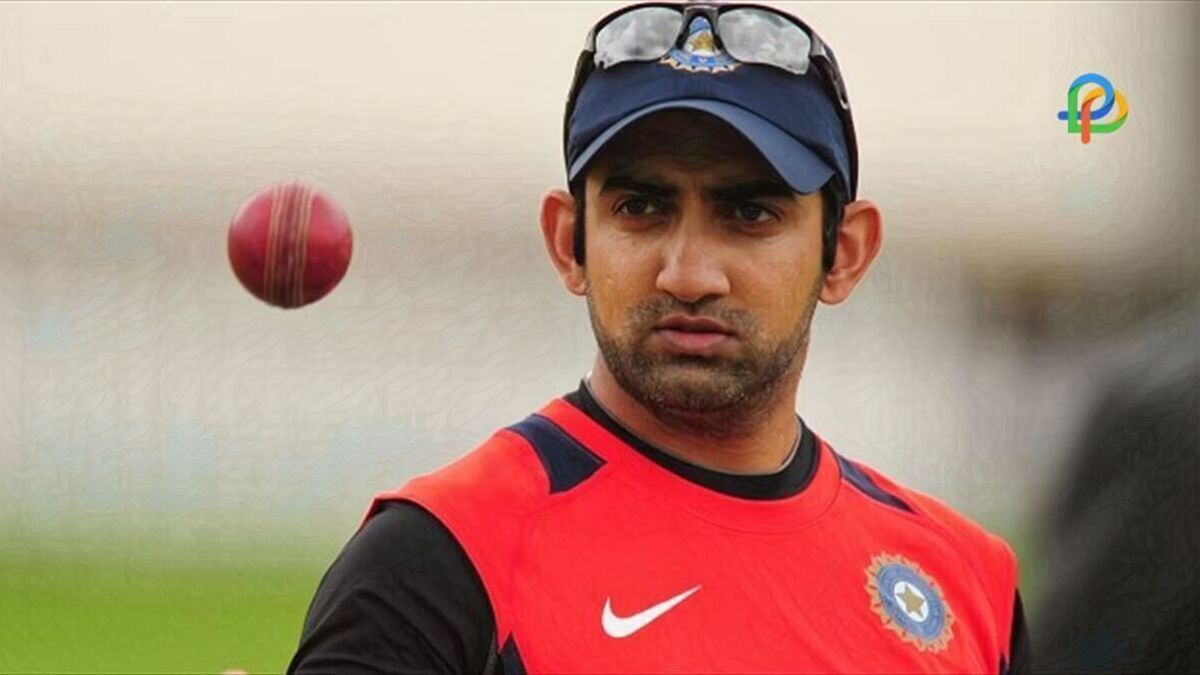 Gautam Gambhir is one of the most famous and renowned cricketers in India. He is recognized for bringing laurels to the country. He has achieved many milestones which continue to serve as an inspiration to the generations to come.
He was a part of the Indian Cricket Team, and his efforts played a significant role in winning the World Cup in 2011. He has joined politics now and is an elected Member of Parliament from East Delhi.
In addition to diversifying his professional fronts, he also mentors Lucknow Super Giants, an Indian Premier League Franchise. Let us know more about his personal and professional life.
Physical Stats
| | |
| --- | --- |
| Full Name | Gautam Gambhir |
| Nick Name | Gauti |
| Date of Birth | 14 October 1981 |
| Zodiac Sign | Libra |
| Age | 41 |
| Nationality | Indian |
| Height | 5'6" |
| Weight | 71 kgs |
| Eyes Color | Dark Brown |
| Education | Hindu College, New Delhi |
| Profession | Cricketer, Politician, Commentator, Coach, and Mentor |
| Cricket Debut | 1999 (Domestic) and 2003 (International) |
| Playing Style | Left Hand Batsman |
| Marital Status | Married |
| Spouse | Natasha Jain |
| Children | 2 daughters |
| Residency | New Delhi |
| Birth Place | New Delhi |
| Net worth | $32 Million |
| Net Worth (INR) | 250 Crore |
Gautam Gambhir Family
Gautam Gambhir was born to Deepak and Seema Gambhir in New Delhi. His father is a textile businessman, and his mother is a homemaker. He has a younger sibling Ekta. His maternal grandparents raised him.
He was born and brought up in a very lovable environment. He fell for Natasha Jain, and they both tied the knot on October 28, 2011, at a remote farmhouse in Gurugram. The couple has been blessed with two daughters, namely Aazeen and Anaiza.
Relationships
Gautam Gambhir has always been a shy person in his school and college days. He had always concentrated on his sports and games. However, he met Natasha Jain at a public event, who belonged to a prominent business family. He immediately fell for her.
The duo dated for 6 years and finally married on October 28, 2011. The couple is blessed with two beautiful daughters and lives happily married together.
Gautam Gambhir Education
He received his primary schooling from Modern School, New Delhi. He graduated from Hindu College, University of Delhi. However, he had all of his focus on cricket itself. He began playing cricket at the age of 10 and received training from renowned coaches and mentors after that.
His first mentor was his uncle, Pawan Gulati. He stayed with him during his teens and learned many essential cricket lessons from him. Sanjay Bhardwaj of Lal Bahadur Shastri Academy in New Delhi later coached him.
He received his training from Raju Tandon. He was also selected by the National Cricket Academy in Bangalore in 2000.
Achievements
Gautam Gambhir has always been able to amaze his fan and followers with his achievements. He has added numerous feathers to his cap. He began his career playing One Day Internationals for India between 2005 and 2007.
He was the first Indian to have scored an unbeaten 80 against Ireland in the first game of the first tour in 2007. He was later selected for the Indian Cricket Team for the 2007 ICC World Twenty20.
He played a significant role in defeating South Africa in the tournament. He ended the game as India's top scorer with 227 at an average of 37.85.
He scored a double century against Australia in 2008 in the Border-Gavaskar Trophy. He was also named in the World Test XI and ODI XI by Cricinfo. He helped India to win against New Zealand in a significant test series in 2009 after 41 years.
He was also named the ICC Test Player of the Year for 2009 and was ranked as the No.1 batsman in the ICC cricket rankings in July. He was also appointed national team captain in the ODI series against New Zealand.
He displayed a stunning performance during World Cup 2011. He scored 97 from 122 balls. He represented the country in around 14 Test series from February 2010 to November 2011, the highest for any player.
He was honored with the Man of the Match award in the ODI series against Australia. In 2012, he returned his vice-captaincy of the T20 squad for the World Cup.
He was bestowed with Padma Shri Award by the Honorable President of India, Ram Nath Kovind, on March 16, 2019, for his massive achievements in Indian cricket. Later, he joined the Bhartiya Janata Party and won the elections as a member of the legislative assembly from East Delhi.
He runs the Gautam Gambhir Foundation, a philanthropic society that distributes free meals to people experiencing poverty on the streets of Delhi to ensure that none sleeps hungry at night.
Controversies
Gautam Gambhir is one for his outspoken personality. Therefore, he has indulged in many controversies over this period. He indulged in his first controversy in 2008 during the Border-Gavaskar Trophy. He was alleged to have hurt Shane Watson. He pleaded innocence. However, he was banned for one Test.
In addition, recently, on May 1, 2023, he entered into a heated argument with Virat Kohli after Kohli's team beat Lucknow Super Giants. Both of them underwent an altercation. As a result, both players were fined 100% of their match fees for unsportsmanlike conduct on the field.
Gautam Gambhir Profession
In addition to being a cricketer, he is also a politician and a mentor for cricket teams. He is also a successful commentator.
Gautam Gambhir Net worth
His sources of income are primarily associated with cricket. He earns a lot of money through politics and brand endorsements as well.
He has various investments and earns passive income through interest and dividends. His net worth is estimated to be around 250 crores.
Lesser Known Facts About Gautam Gambhir
Many essential facts about this famous cricketer are not easily known to many. These facts are:
Gautam Gambhir loves to drink Black Coffee.
He has previously clashed with players like MS Dhoni, Shahid Afridi, and Kamran Akmal.
He always wanted to be a politician.
He is a notable philanthropist.
Conclusion
Gautam Gambhir is an inspiration to the world at large. This information will be helpful to know more about him.
Read More:
Ritika Sajdeh: Inspiring Life Of Celebrity Sports Manager!
Tilak Varma: Success Story Of Young And Talented Cricketer!