Ritika Sajdeh: Inspiring Life Of Celebrity Sports Manager!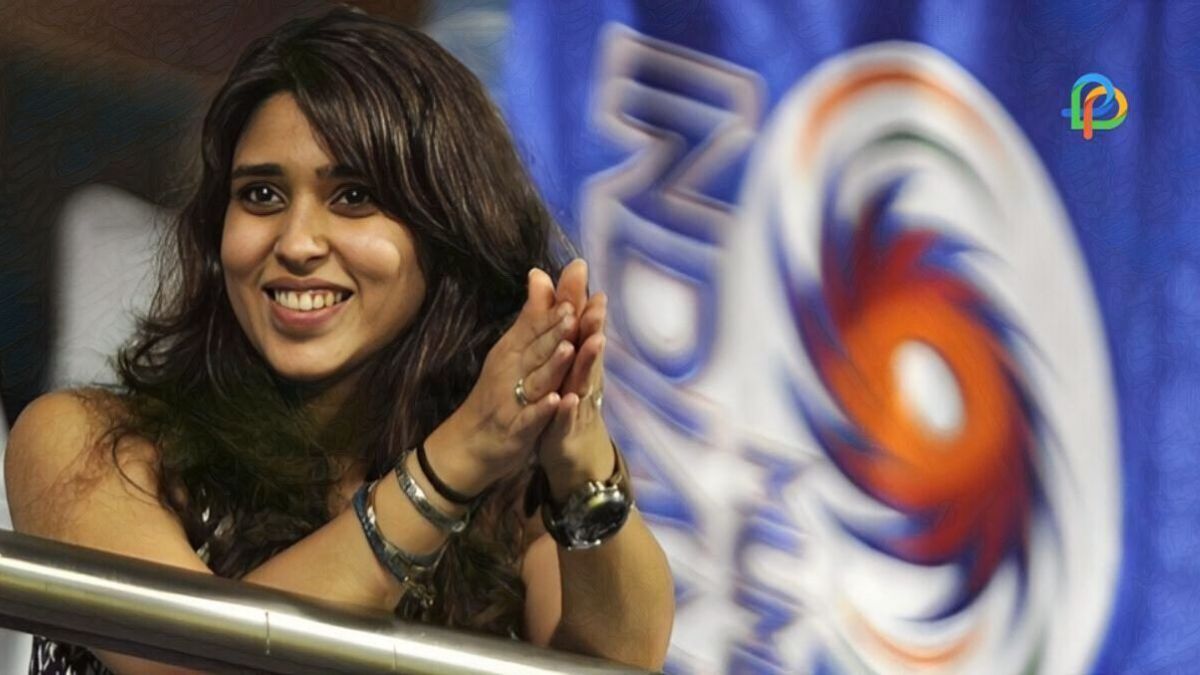 Ritika Sajdeh is best known as the wife of Rohit Sharma, the Indian international cricket player and the current captain of the national team in all formats of cricket. Ritika who is a sports talent manager by profession also works as the manager for her husband Rohit.
She is a regular in the stands whenever Rohit plays for the franchise Mumbai Indians in the Indian Premier League (IPL). Ritika is quite popular on social media platforms with a whopping 2.2 million followers on Instagram.
Physical Stats
| | |
| --- | --- |
| Full Name | Ritika Sajdeh |
| Birth Place | Mumbai, Maharashtra, India |
| Birth Date | 21st December 1987 |
| Age | 35 year |
| Height | 5 feet 3 inches |
| Weight | 55 Kg |
| Eye color | Black |
| Hair Color | Black |
| Zodiac Sign | Sagittarius |
| Qualifications | Graduate |
| Profession | Indian Cricket Player |
| Father | Bobby Sajdeh |
| Mother | Tina Sajdeh |
| Brother | Kunal Sajdeh |
| Husband | Rohit Sharma |
| Net Worth | Around $5 million |
Ritika Sajdeh Family
Ritika was born on 21st December 1987 to Bobby Sajdeh and Tina Sajdeh. She also has a brother, Kunal Sajdeh who currently works as a Sports Activity Manager with Deloitte Sports Business Group.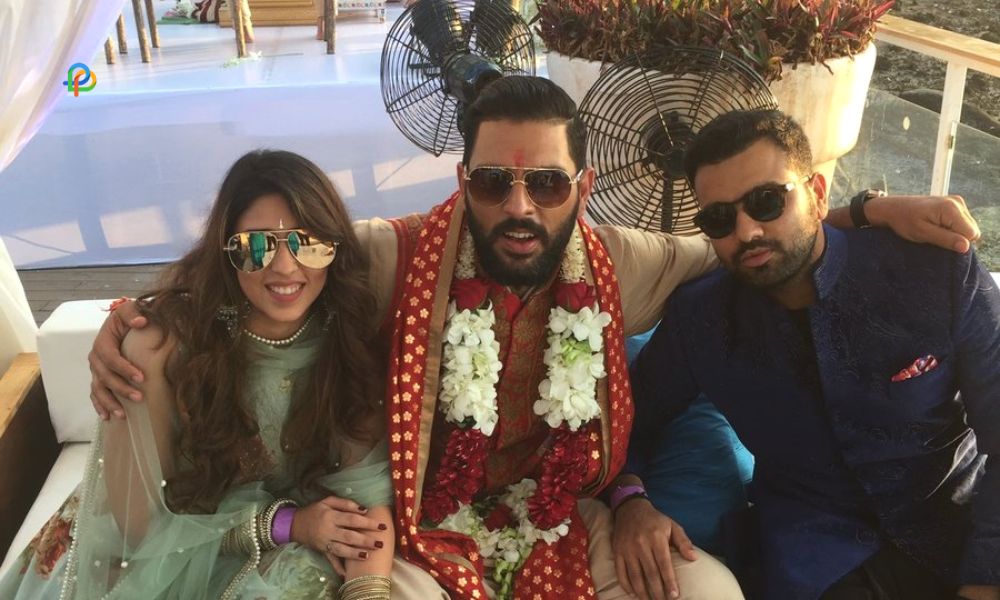 Relationships
When cricketer Rohit Sharma was 20 years of age, he had been for an ad shoot. At the shooting location, his fellow cricketers Yuvraj Singh and Irfan Pathan were also present. On seeing senior player Yuvraj, Rohit went to greet him and Ritika was also seated there.
Before Rohit started the conversation, Yuvraj told him that Ritika is like his sister to him and told Rohit not even to dare to look at her. Thus, throughout the shoot, Rohit was looking at Ritika angrily and he didn't know what to do.
While the shoot was progressing, Ritika approached Rohit and told him that if he needed any help he can approach her. It was the first conversation between them and later they became thick friends. Later Ritika started managing Rohit and they did a couple of shoots together. Soon, love blossomed between the couple and they dated each other for 6 years.
The cricketer later proposed to Ritika at the Borivali sports club in Mumbai. Finally, on December 13th, 2015, Ritika tied the knot with Rohit in a grand ceremony held in Mumbai. Ritika gave birth to a baby daughter Samaira on December 30th, 2018.
Ritika Sajdeh Education
Ritika has completed her graduation. However, the details of her school and college are not available in public sources.
Controversies
From 2010 to 2013, Ritika worked as a sports manager for Virat Kholi, the former Indian cricket captain. In 2013, a news report was published in DNA about Virat going on a movie date with his friend Ritika. As photographers surrounded the couple, Ritika was not comfortable with the paparazzi clicking her pictures.
Thus she was seen hiding her face first with her hands and later with a newspaper. However, Virat had no problems with photographers clicking the pictures. The cricketer had come to Mumbai for a vacation after completing a successful tour of Zimbabwe by the Indian team.
As per the news report, Virat first met Ritika in 2010 during the IPL matches and later she started managing him. Apparently, they were only friends.
Ritika Sajdeh Profession
After completing her college studies, Ritika started working with Cornerstone Sport & Entertainment, a talent management agency.
Cornerstone manages the professional engagements of many famous cricketers such as Virat Kohli and Rohit Sharma. Established in the year 2008, Cornerstone is run by Bunty Sajdeh, the first cousin of Ritika.
Ritika Sajdeh Net worth
As per sources, Ritika's net worth stands somewhere between $1 million and $5 million. Ritika also makes money from brand endorsement as she is the brand ambassador of Max Life Insurance along with her husband Rohit.
Lesser Known Facts About Ritika Sajdeh
On the occasion of her brother Kunal's wedding, Ritika and her husband Rohit danced to the tunes of the Hindi song ' Laal Ghagra'.
After winning an IPL match against Delhi Capitals in 2023 April, Mumbai Indians captain Rohit Sharma who was declared 'Player of the Match' had a video call with wife Ritika. The same video was posted on the Mumbai Indians Twitter page. In the video, Ritika is seen saying that their daughter Sammy (Samaira) will be happy to see the trophy. Ritika also said that she was watching the match in her room and was screaming so loud that her voice is completely gone. She added that it was a crazy game.
Ritika likes eggs and Rohith once prepared scrambled eggs for her.
On the occasion of Rohit Sharma's 36th birthday, spin bowler Yuzvendra Chahal wished him a happy birthday on social media and termed him as his guiding light. Yuzvendra also tagged Ritika in his post. Soon Ritika posted a funny reply to the spinner's birthday post by writing that "You stole my husband so you might as well steal my caption".
Ritika goes to the vegetable market and gets vegetables on her own. After marriage, whenever she is at home, Ritika's father makes sure that she has to cook for them.
After Ritika and Rohit fell in love with each other, it came to a point where they decided to discuss the matter with their parents. Thus, Rohith went to Ritika's house for the first time and found that her dad is a fun-loving person. According to Rohit, Ritika's mom is also a sweet person and he never felt like he is visiting someone else's house. He used to go there at odd hours, have food, watch television and do whatever he wanted.
On the occasion of Rohit's 36th birthday, little Samaira made a special birthday card for her dad with the words "Happy Birthday Dad" and Ritika shared the video of the same on Instagram.
When Samaira was born, IPL was around the corner and Ritika was in a dilemma whether to take her to the stadium or not. She checked with many cricketer wives including Ayesha Dhawan, Shikhar Dhawan's wife. However, later she decided to take little Samaira to the stadium with all the precautions.
On the occasion of their 7th wedding anniversary, Rohit shared an Instagram post with 7 photos of the couple and wrote " "I hit a jackpot"
Read More:
Sudha Chandran: All About The Famous Indian Classical Dancer!
Junagadh: A Glimpse Into Gujarat's Rich Heritage!