Madhya Pradesh's Winter Capital Gwalior: A Complete Travel Guide!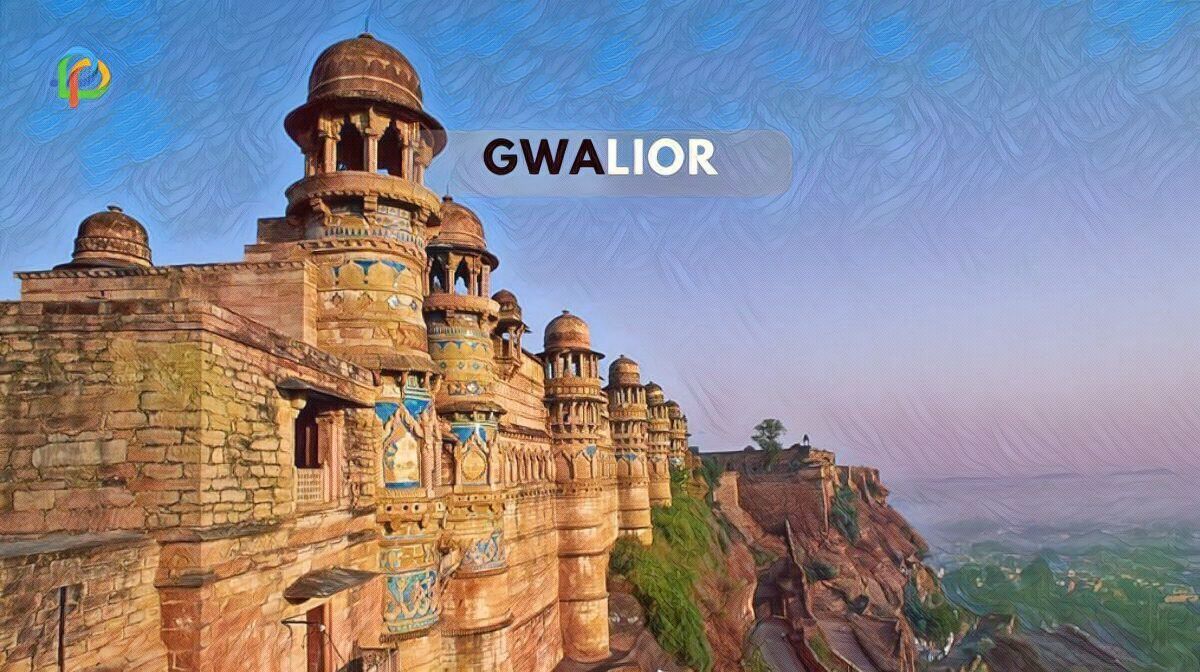 Gwalior is a land where history is linked with culture, tradition, mythology, and great art which makes it one of the most delightful and historical cities of Madhya Pradesh. This city is better known for its interesting old charm, hilltop forts, grand palaces, and ancient temples.
The great part about this city is that it preserves its culture, tradition, and historical worth along with its broad-minded development. You can recall the magnificent past that is waiting for you to be discovered. Talking about its beautiful forts? Gwalior Fort of this city which is situated on the hill is supposed to have been defined as the treasure amongst fortresses in India.
After visiting this fort, you will see that Gwalior is surrounded by natural greenery and stores ageless history. Local enjoyments, the vibe of the good old days, and imperial stays are something that you will witness with Gwalior tourism.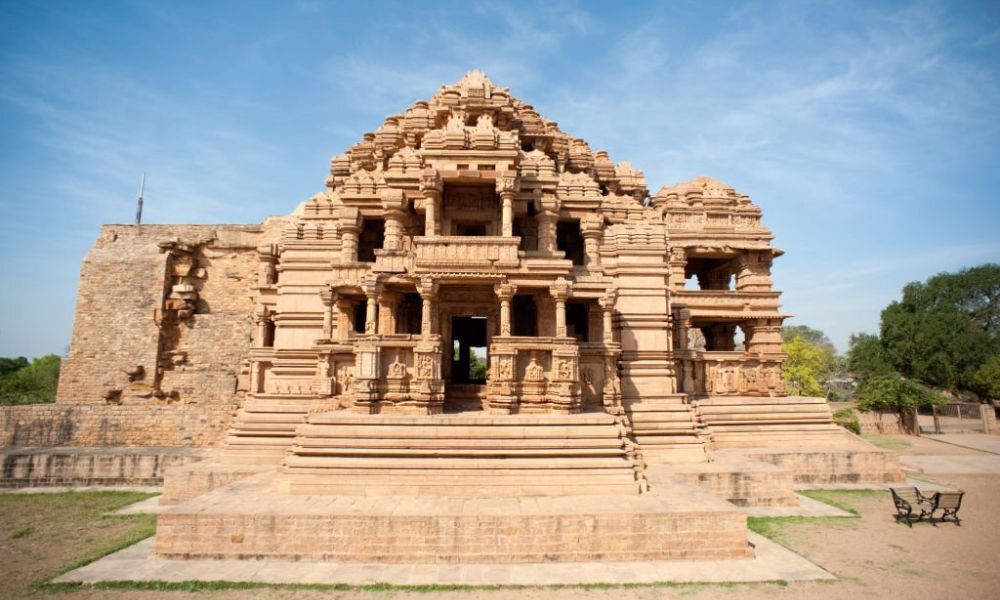 From relishing the past to pampering in exploration like a safari, the variety of tourist places in Gwalior is ready to deliver all forms of enjoyment to all types of visitors. Shopping in a bazaar, celebrating nature's closeness with safari, and adventure sports, and adding a touch of spirituality are some attractive reasons to pack your bag for this city. Check out this Gwalior travel guide to forecast your holiday in this city in an easy-going way.
Location
Gwalior district is a beautiful and stunning district of the Indian state of Madhya Pradesh. This district is under the revenue partition of Gwalior. This district is located between 25 0 34 'north and 260' 21 north latitudes and 770 40 'east and 780 54' across the northern part of Gwalior state.
Climatic Conditions
The climate of Gwalior lives on dissipations in both summer and winter. Summer primarily gets very warm and in Gwalior, the winter is very cold. Generally, rain in Gwalior is only during the months of monsoon. Most north-western winds move, and the speed of air across the city of Gwalior is primarily 8 km per hour in summer, and 2 km per hour in winter. October to March is the best month for entrance into Gwalior city.
Throughout the summer months, the climate of Gwalior is registered by the heat and the level of humidity also augments. Gwalior gets 45 to 47 degrees centigrade temperature from April to June of the month of April. The climate of Gwalior is specifically humid during the year. Gwalior has 300 average temperatures during summer.
Throughout the winter season, Gwalior's temperature goes up to 2 degrees Celsius. During the winter months, the average minor temperature is 18.500 centigrade in Gwalior. Owing to the geography of India, the beautiful Gwalior city falls in the shadow of rain. Accordingly, there is only 700 mm of average rainfall per year, which is nearly half the average of other cities around the state. Here the monsoon begins in mid-June and primarily continues till mid-September.
Tourists Attractions In Gwalior
Gwalior Fort
This is the star fascination of the city and is prodigious for Gwalior sightseeing. The fort is observable from every nook and corner of this significant city. Suspended on a high cliff, Gwalior Fort was better known to be one of the most impassable fortresses in India.
Among the best tourist places to visit in Gwalior, it is also mentioned as the 'pearl amongst fortresses in India', by the Mughal emperor Babur. This fort is beautiful, so do take out the complete day if you want to have a look at the complete fort.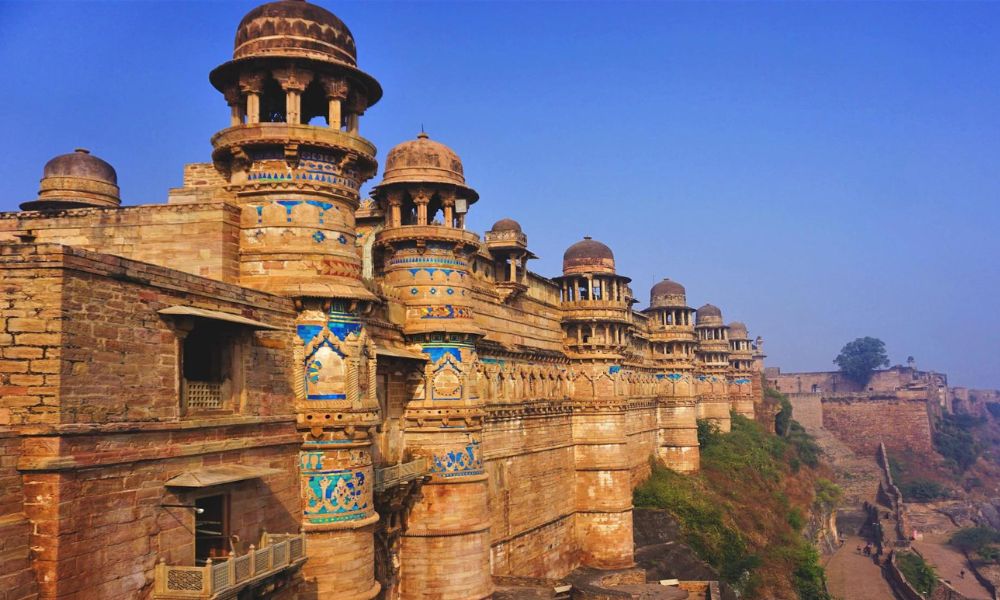 Sun Temple
This is one of the most specular and popular temples around Gwalior. Enthusiastic to the holy Sun God, this temple was contracted in 1988 by the popular industrialist G.D. Birla and is among the best Gwalior locations to visit.
The internal of the temple is in marble, which carries a very tranquil environment. The most attractive part of the temple is the red sandstone peripheral which is a stark contrast to the beautiful lush green gardens that enclose the temple.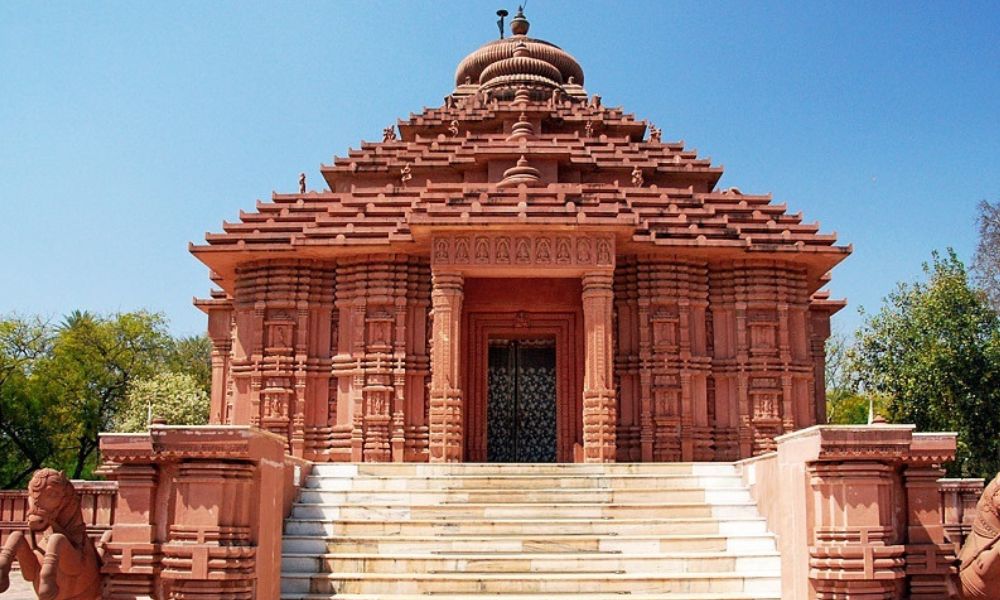 Padavali And Bateshwar
Situated nearly 40 km away from the Gwalior city center, Padavali is an antique fortress that engulfs a cluster of almost 200 sandstone Hindu temples and their ruins. The temples are adorned with intricate carvings on their wall.
One of them even has sensual carvings and sculptures owing to which this site is also named 'mini Khajuraho'. The architecture of these temples reflects the post-Gupta and primary Gurjar-Pratihara styles. This is one of the most motivating places to visit in Gwalior for pairs.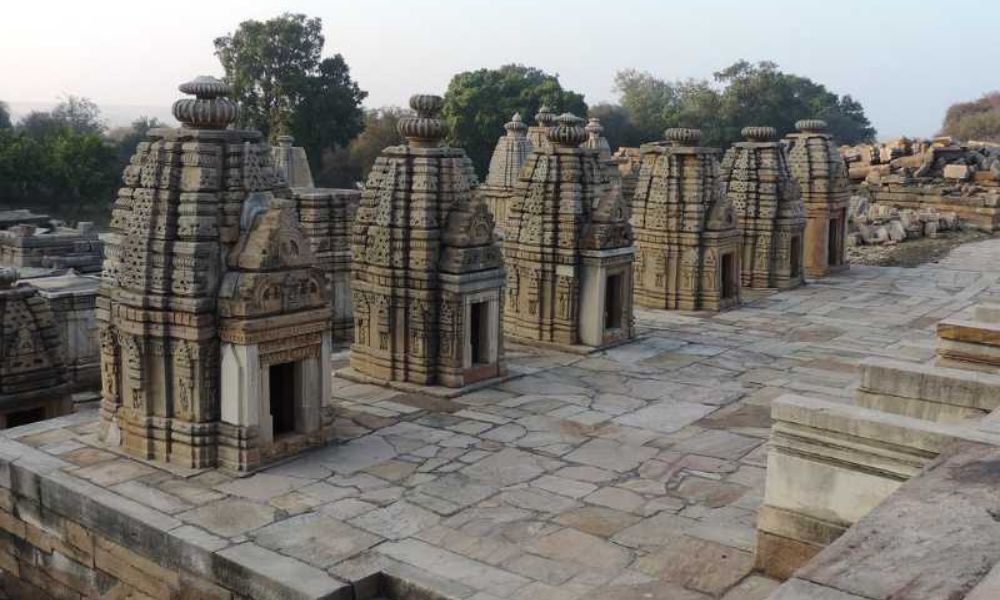 Best Time to Visit
Summers are recommended to be evaded. The best time to visit the Gwalior without any annoyance is between the months of October to March with the temperature fluctuating from a maximum of 21 degrees Celsius to a least 4 degrees Celsius.
How to Reach
By Air: Gwalior has a beautiful airport of its own that is situated at a distance of nearly 8 km from the main city. Indian Airlines connect Gwalior to the imperative cities of Mumbai, Indore, Delhi, and Bhopal. The services are functional thrice a week.
By Rail: The Gwalior Railway Station is situated in the city. It lies on the significant Delhi-Mumbai and Delhi-Chennai rail connections. The Taj and Shatabdi express link Delhi and Agra with Gwalior.
By Road: Gwalior is well linked by roads. The place is linked to all the foremost towns of Madhya Pradesh and the adjoining locations. Gwalior is associated with Agra which is at a distance of nearly 120 km. It is well linked to Mathura and Jaipur which is at a distance of nearly 350 km. Delhi lies at a distance of 321 km, and Chanderi is at a distance of 239 km. The city is also linked with good superior roads to places such as Indore lying at a distance of 486 km.
Food and Accommodation
Gwalior's cuisine such as its architecture, heritage, and culture is amusing and colorful. Gwalior is popular for its vegetarian food and one finds different options here. This area is better known for its sumptuous breakfast comprising kachoris, Samosas, Poha, and bedai.
In addition, there are different hotels for accommodations where you can relish a fine dining experience and ambiance. There are few hotels that have been serving tourists for more than 50 years and have been preserved to live up to their name and fame in all these years.
Shopping
This is why you should set aside plenty of time for shopping in Gwalior. Ahub of textiles and beautiful handlooms, Gwalior exports Chanderi and Maheshwari silk to different states and even outside India.
This Gwalior travel guide will help you to explore the best places. Find sufficiently traditional handicrafts and fascinating handlooms in the narrow, busy streets of some of the oldest markets in Gwalior.
Also Read:
Naggar: Detailed Travel Guide For You!
Complete Travel Guide To Explore Gulmarg Gondola!