Kaimur: Explore The Limestone City In Bihar!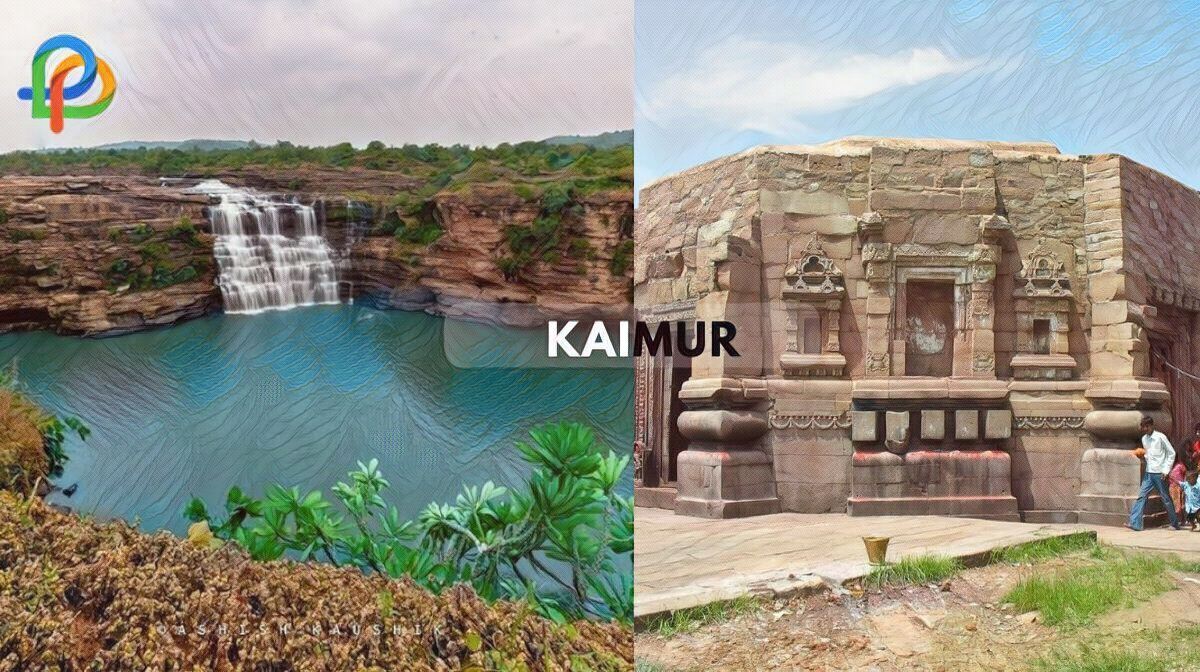 Bihar is a beautiful state in the eastern part of India. Bihar is also called the 'Land of Monasteries' due to its rich history, culture, and spiritual significance. This state has a lot of places that are worth exploring. Kaimur is one of those beautiful places located in this state.
Kaimur district is also known as the Bhabua district. This district is one of the 38 districts in Bihar that was formed in 1991 on the 17th of March after the split from Rohtas district. Kaimur Hills is in the eastern portion of the Vindhya Range, starting near Katangi in the Jabalpur district of Madhya Pradesh and running generally wast for a distance of about 300 miles to Sasaram in Bihar.
This place has an old and interesting history which makes it a place to be explored and remembered for a lifetime. This place is famous because of the huge amount of limestone available in the Kaimur plateau.
So, if you are searching for a place that feels like a paradise for history or nature lovers and relaxes your whole mind and body then definitely Kaimur is the best place for you. So, don't put it off any longer and plan a trip to this beautiful city of Bihar with your friends and family!!!
Best places to visit in Kaimur
Kaimur Wildlife Sanctuary
Kaimur Wildlife Sanctuary is the most popular place that is also a must-visited place by tourists in the Kaimur district of Bihar. This wildlife sanctuary is spread over an area of 1342 square kilometers having India's most enchanting wildlife nature reserves.
This place is home to many wild and endangered animal and bird species such as Royal Bengal tigers, Indian boars, leopards, chitals, Quail, Blue Jay, Drongo, and many more. This place is best for wildlife and nature lovers.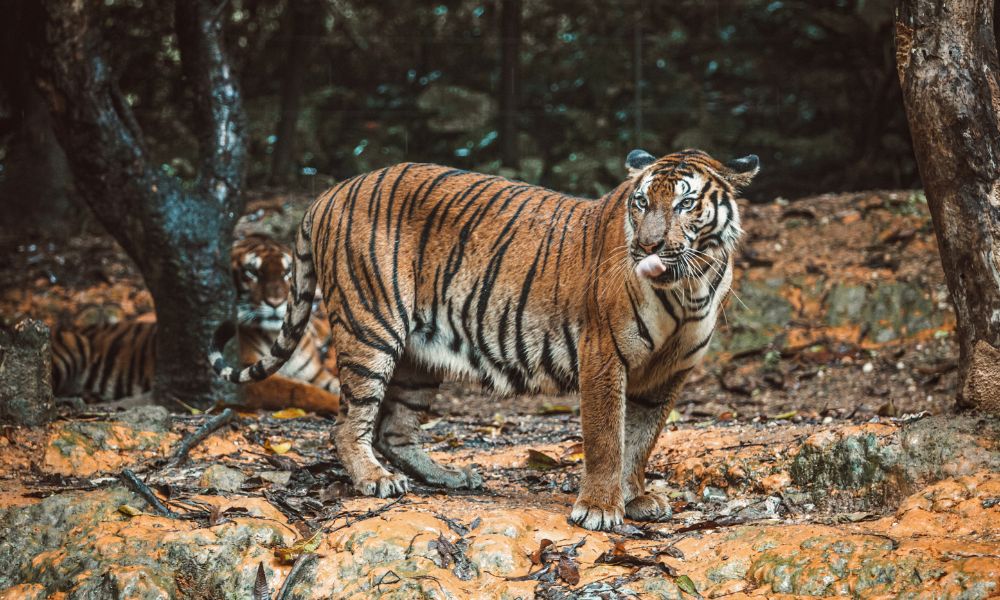 Baidyanath
Baidyanath Temple is one of the most-visited tourist places in the Kaimur district of Bihar. This is an important religious site dedicated to Lord Shiva built in the 11th century by Chandel Raja Vidyadhar Dhang. The architecture of the temple is the perfect example of craft art having an octagonal base made by cutting a single rock.
A lot of tourists come to visit this temple during Sawaan as it is a big festival for this region which offers the devotional and pleasant view that makes your trip more memorable.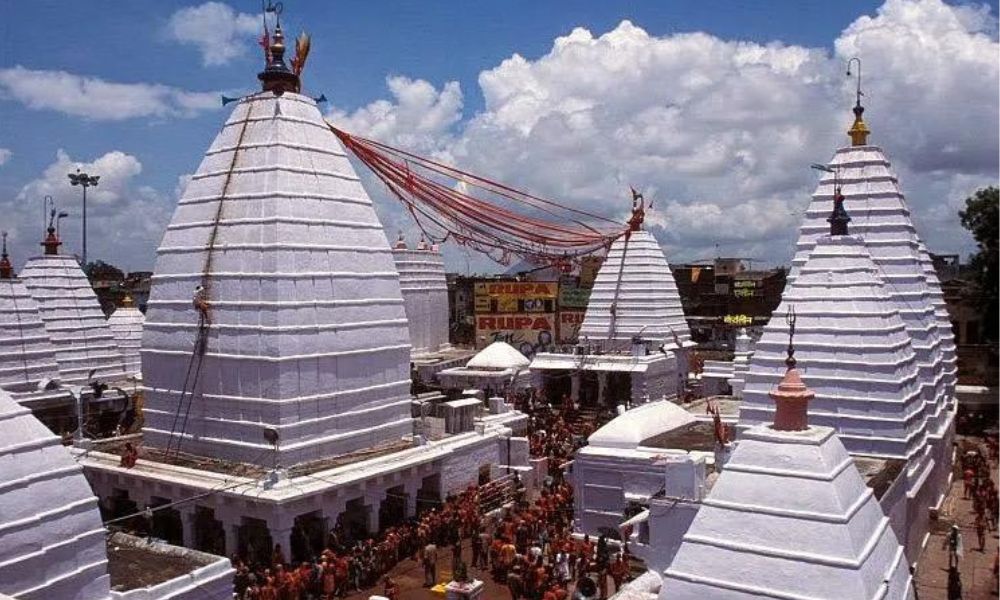 Karmansa River
Karmansa River, a tributary of the Ganges, is one of the most-beautiful river streams flowing in the Kaimur district of Bihar. The name of this river means 'the destroyer of religious merits.' This unique name is kept from a mythological story in which it is believed that when Vishvamitra tried to create a new universe instead he created a person called 'Trishanku.'
However, while sending Trishanku to rule the new universe, Indra halted Vishvamitra's creation. Trishanku was suspended in mid-air, and the river Karmanasa was formed from his saliva. This place has historical significance with beautiful views so must visit this place while visiting Kaimur.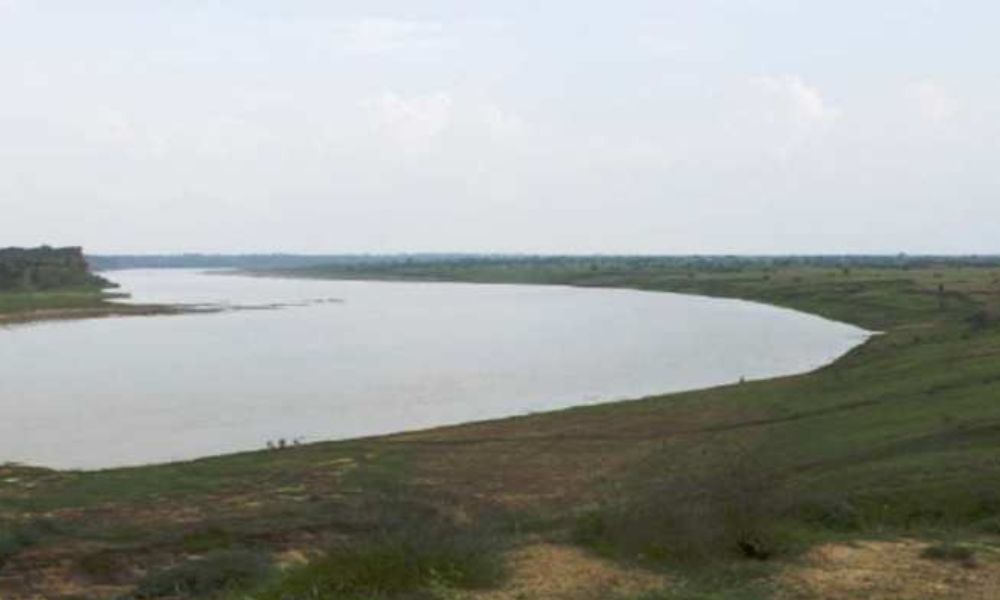 Karkat Waterfall
Karkat or Karkatgarh Waterfall is situated near the Kaimur Wildlife Sanctuary. This waterfall attracts a lot of tourists from all around the globe because of the immense dazzling shade of beauty with lush greenery and different variety of flora and fauna.
This place was formerly used as a crocodile hunting place by Mughal and British rulers. The activities available at this waterfall include fishing, boating, and swimming with a picturesque view from every point of the waterfall.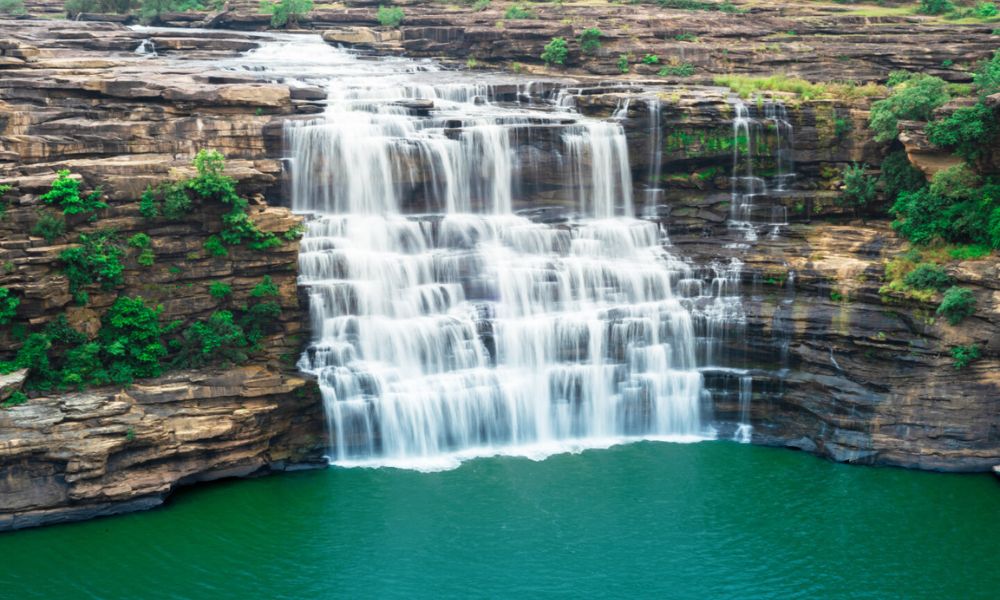 Bhabua
Bhabua city being one of the subdivisions of the old district of Shahabad is one of the most important cities in Kaimur due to its historical legacy. The statue of the great historical leader Mahatma Gandhi found in the Ekta Chowk which is the main market place is one of the places to be visited in Bhabua. One can also visit the Jayaprakash and Ashabhuji Chowk.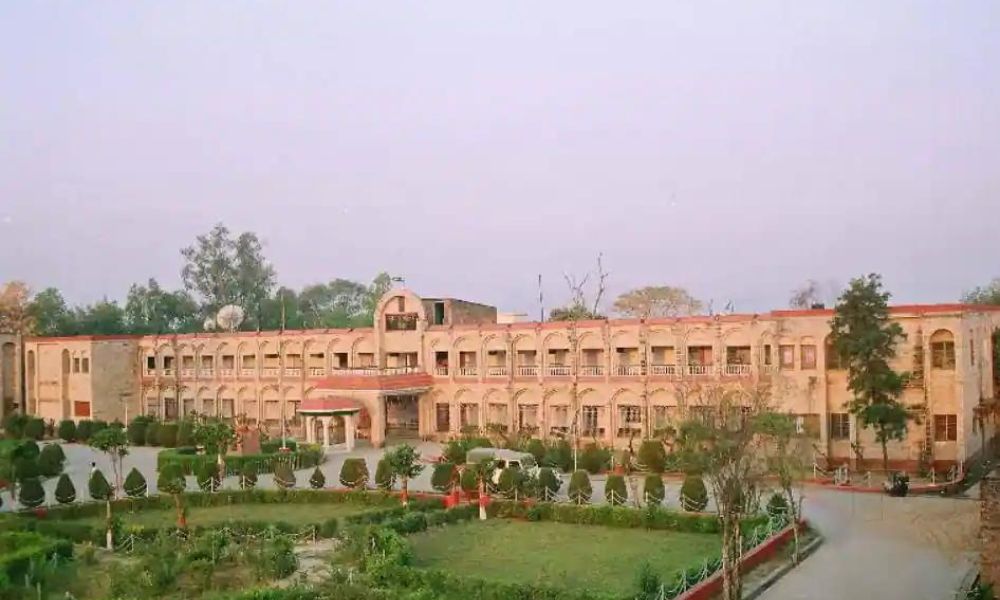 Maa Mundeshwari Temple
Maa Mundeshwari Temple is situated on the summit of Piwara hills in Kaimur with a height of 600 feet. It was constructed during the Gupta era. The main attraction for tourists in this temple is the grand idol of Goddess Mundeshwari.
Panchmukhi Shivaling was built with a special stone that changes color along with the position of the sun and the stone, was installed in the central part of this temple. The unique feature of this temple includes the goat sacrifice which takes place nowhere else.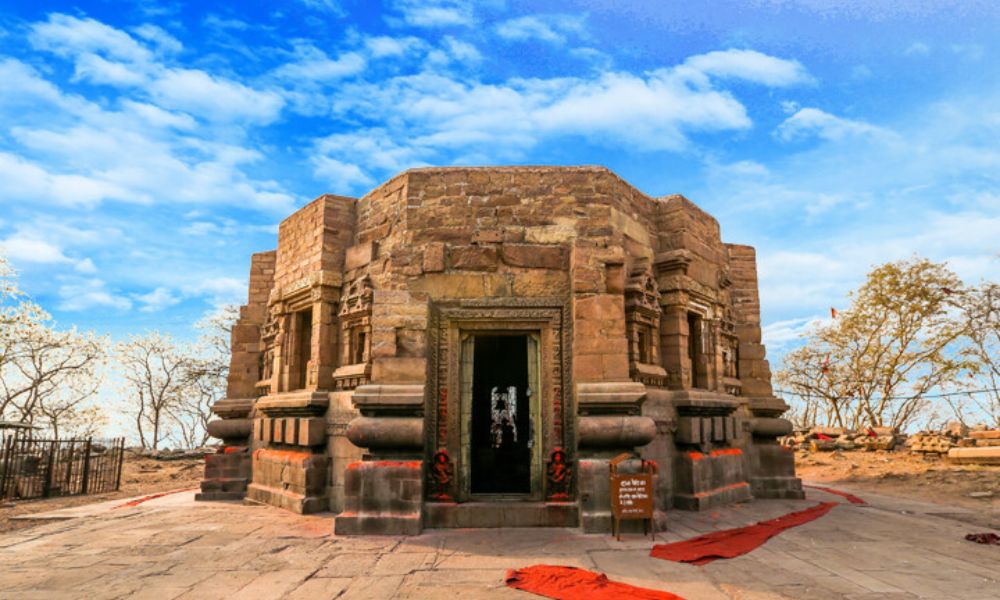 Adhaura
Adhaura is one of the most beautiful tourist spots located on the Kaimur Plateau at an altitude of 2000 feet above sea level in Kaimur, Bihar. Because it makes a great picnic location, family and friends are the main visitors to this location.
The entire Adhaura region is surrounded by the lush greenery of dense forests. Adhaura is stunning because of its tranquil surroundings.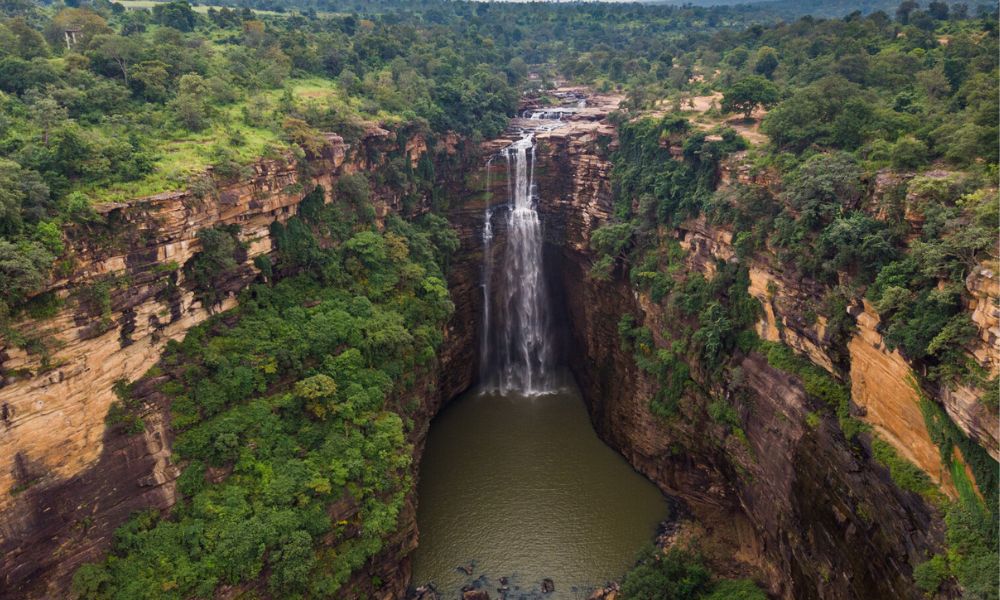 Bhagwanpur
In Bihar's Kaimur district is the exciting village of Bhagwanpur. From Bhabua, it is 11 kilometers away. Folklore and popular belief hold that Kumar Chandrasen Saran Singh, a Paras descendant, held power in that location.
Later, Sher Shah took control of the town, but Raja Shaliwahan, the ruler of Kaimur at the time, retook control of it during Akbar's reign. The historical value of the village is well known.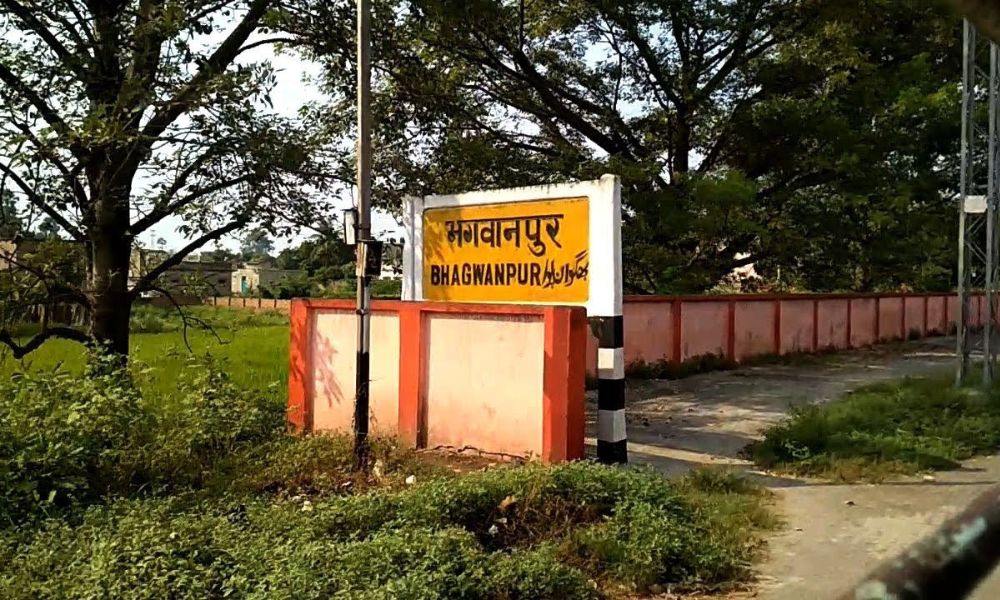 Sidhanath Temple
Sidhanath Temple, famous by its name as the 'Baba Ratan Puri Temple' is one of the most sacred temples for Bihar's Hindu community. It can be guessed from its name that this temple was built to dedicate it to Lord Shiva.
It is located close to Kaimur, a village in the Bararura region. A lot of devotees can be seen here during the Maha Shivratri and Ramnavami offering their prayers.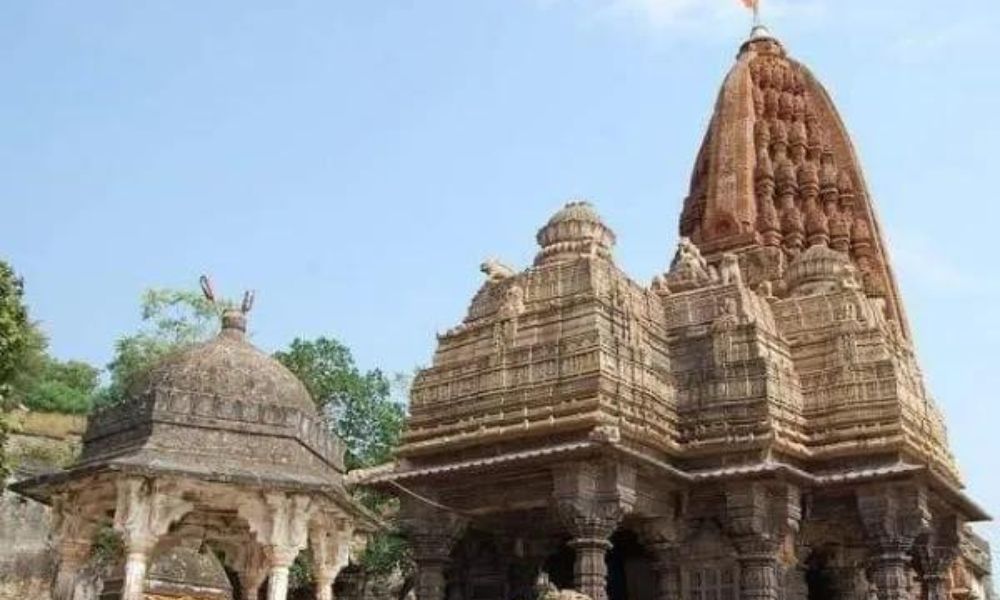 Ramgarh
Ramgarh is a popular site to be visited in Kaimur because of the famous Mata Mundeshwari Temple in the Bhagwanpur block of the Bhabua subdivision. It is erected on a hilltop at a height of around 600 feet which was established in the early 635 A.D. which is guessed from the inscriptions of archaeological importance. It is a must-visit tourist place in the Kaimur district.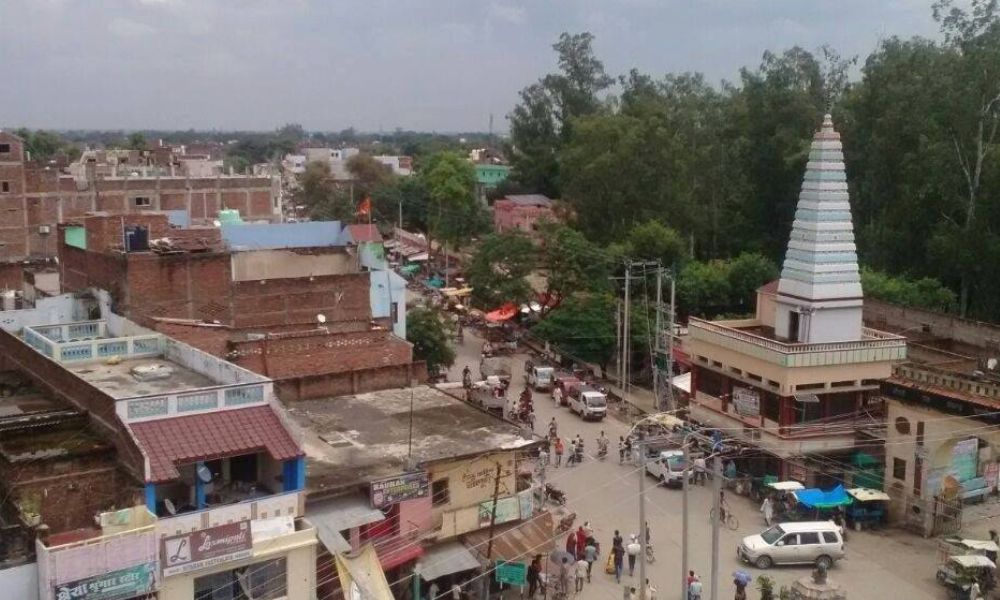 Chainpur
One of the largest villages of the Kaimur district is Chainpur, famous as the garland of festival celebrations. The most popular festival celebrations include Kalli Puja, Durga Puja, and Holi. Other festivals are also celebrated with great enthusiasm in Chainpur. This village also has a lot of religious sites which makes it more popular.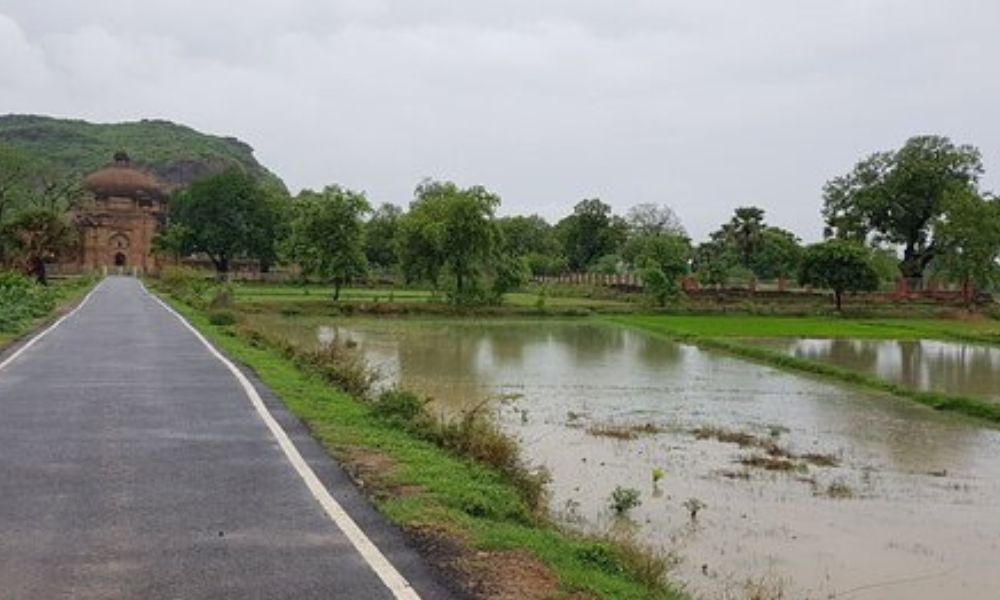 Best time to visit Kaimur
The ideal time to visit Kamiur Hills is during the months of March, April, May, and June. These months are suitable for exploring this place due to the lush greenery all around the hills as during this time greenery is at its peak. Additionally, the waterfalls of this district are gushing with their towering cascades.
It is advised to not visit this place during the monsoon season. It is advised to carry a jacket with you whenever you visit as the temperature at night in Kaimur drops and makes the place chilly.
How to reach Kaimur?
Kaimur is a hidden gem with having rich culture and history in Bihar, India. One can visit this place via various modes of transportation such as by air, train, or road.
By Airways: This mode of transportation is the fastest and most comfortable way to reach Kaimur. The closest airport to this place is the Lal Bahadur Shastri International Airport (VNS) in Babatpur, Varanasi, India which is approximately 122 km far away. From the airport to Kaimur, there is approximately a 3.5 to 4-hour drive. One can take a bus or a cab to reach the desired location.
By Railways: Travelling to Kaimur by this mode of transportation should be opted for when the budget is a constraint and you have enough time as this mode takes a lot more time than the other ones. Bhabua Road Railway Station also known as the Mohania Junction which is situated on the Gaya-Mughalsari section of the Grand Chord Railway line is the nearest railway station to Kaimur. One can take a bus, auto, or taxi to reach the desired location.
By Roadways: Kaimur has well-maintained roads which are connected to almost all the neighboring cities and Indian states. So, you can opt for a bus or a private vehicle for a road trip to this beautiful place in Bihar.
Conclusion
Kaimur, called the Rice Bowl of Bihar is a perfect getaway destination for history and nature lovers to spend a getaway. The rich culture of Bihar will give you a memorable experience. This is the best time to plan a trip to Kaimur as the month of March is apt for sightseeing. When you go to Kaimur in Bihar, try some of the regional specialties like sattu, pittha, bhaigan bharta, khopal ki kofta, etc. that are prepared with special spices, ingredients, and such love that they will make your mouth water.
So why do you still wait? As soon as you can, start making travel plans for your upcoming trip to Kaimur, and make sure to stop at the locations we've listed above.
Read More:
Explore Gaya: The Holy City Of Bihar! Top Attractions 2023!
Rajgir: Explore The Historic Destination In Bihar!