Katrina Kaif Blushes When Vicky Kaushal Dances For Her In Maldives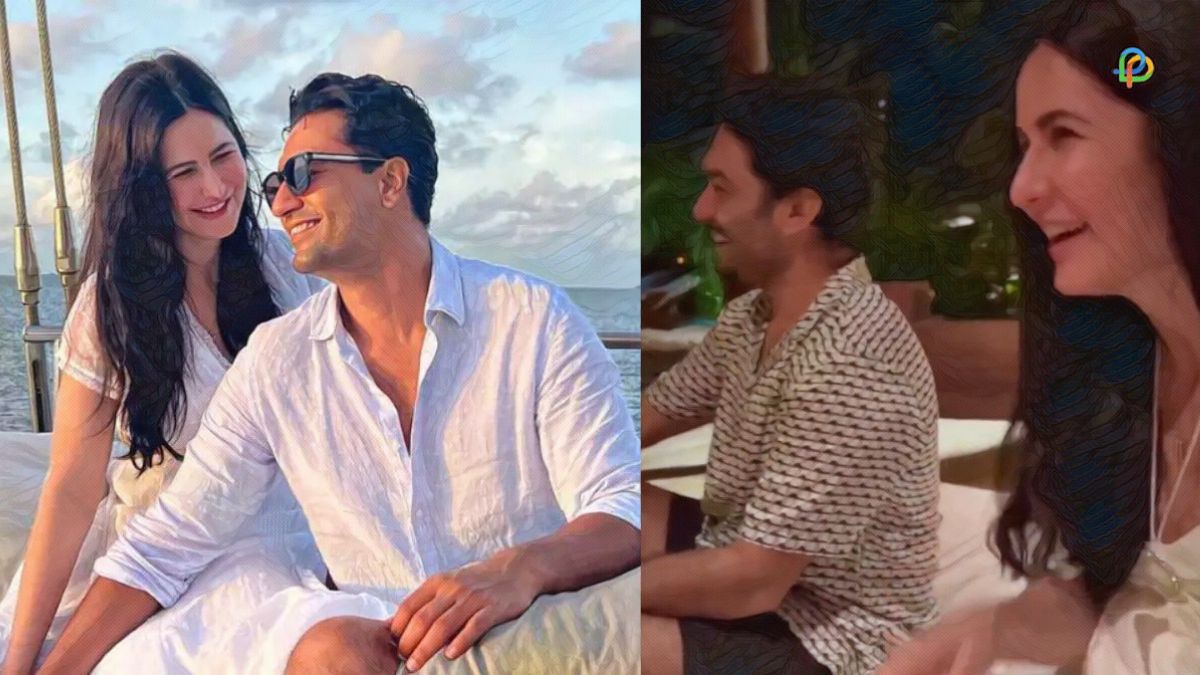 Katrina Kaif is a Bollywood superstar who has made her name in the industry effortlessly. The girl-next-door is now a fierce, independent, and beautiful person and an inspiration for many. Katrina married Vicky Kaushal a year ago and both look immensely in love.
Recently when the couple visited the Maldives along with some friends for Katrina's birthday, Vicky left the Bollywood diva blushing. Vicky Kaushal performed especially for the birthday girl and it was the sweetest gesture ever. The clip was shared by Mini Mathur on her Instagram and the fans couldn't stop loving it!
The video also showed their other friends and family members and everyone seemed so excited about Vicky Kaushal's dance. He danced while kneeling on the floor and was wearing white pants and a maroon shirt (he looked gorgeous, of course). Along with him, you could also see Sunny Kaushal's rumored girlfriend Sharvari Wagh dancing to the tunes in the background.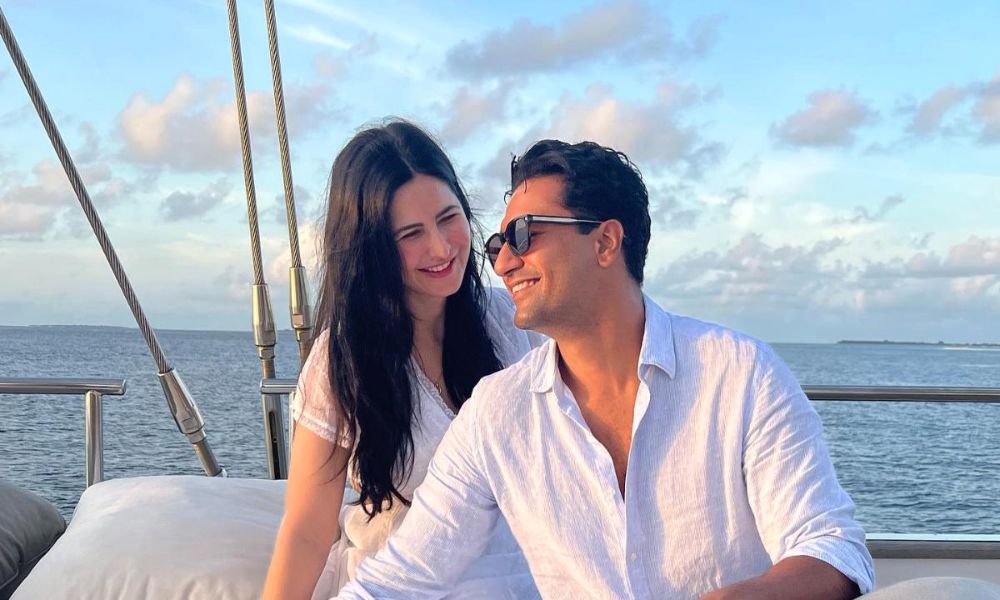 Katrina Kaif's birthday was celebrated last July and everyone went to the Maldives for a quick trip! The birthday girl was sitting on a couch accompanied by another friend and as she looked at her husband, she couldn't stop blushing. Katrina Kaif was wearing a white dress and she looked gorgeous as ever! They all were celebrating a small get-together with various glasses around the table.
Mini Mathur shared this adorable clip from the occasion and wrote a nice caption. She said that there are so many things in 2022 to be grateful for so it is the best time to remember the year with love. She also said that love is everything one needs. Katrina Kaif put a lot of hashtags thanking 2022 and expressing her love for friends and family.
A lot of fans poured down their comments and said that Katrina Kaif is enjoying Vicky's dance and it looks so sweet. Another fan thanked Mini for sharing Vicky's amazing dance. One fan expressed the feeling of Vicky's dance for his wife and added some heart-eye emojis.
It is evident that everyone enjoyed the performance and also felt that the bond is so special.
Even Katrina took the opportunity to talk about how she felt on this birthday. Katrina Kaif shared on Koffee with Karan that she was unwell at that time and was recovering. She was dealing with COVID and wasn't feeling good. So, Vicky sensed that his wife wasn't enjoying the time and he instantly turned that switch.
He performed a private concert of approximately 45 minutes where Vicky danced to all of Katrina's songs. It was amazing to see how Vicky knew all the steps to every song. The only reason he did this was to make her happy and she was elated!
The duo tied the knot on December 9, 2021, and it was an intimate ceremony in Rajasthan. Katrina Kaif has even taken the platform of Koffee with Karan to share their love story and it is just honest and sweet. It looks like they were made for each other to be together!
Read More:
Unknown Facts To Know About Singer Aditya Narayan Jha!
Explore Pondicherry: A French Colonial Settlement In India!