Khatija Rahman, Daughter Of Ar Rahman, Compose Music For The Tamil Movie Minmini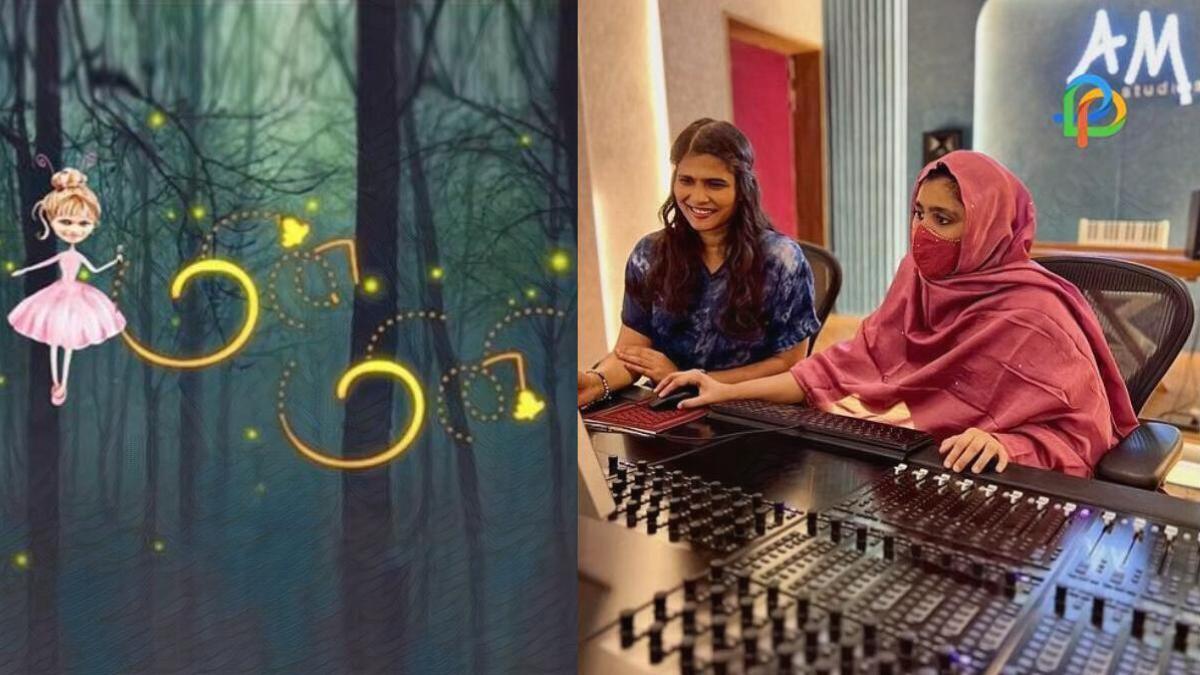 Musical maestro AR Rahman's daughter Khatija Rahman will be composing the music for Minimini, an upcoming Tamil film directed by Halitha Shameem. Khatija, the elder daughter of AR Rahman is a singer and will be making her debut as a music director with Minmini.
A couple of hours back, Halitha posted on Instagram that she is happy to work with the exceptional talent Khatija, for Minmini. The director also wrote that apart from being a euphonious singer, Khatija is a brilliant composer as well.
In her latest interview, Halitha explained how Khaitja became part of her movie. She used the music of Oscar award-winning music composer Rachel Portman as dummy tracks while editing the movie.
This was done as Halitha wanted a global sensibility in the music, which is not too melodramatic as seen in most of our movies. The director said that though she even tried to rope in Rachel Portman through her agent, it did not happen due to budget constraints.
Halitha, the director of the 2019 Tamil film 'Sillu Karuppatti' said that she and Khatija got to know each other through Instagram. It was Khatija who first messaged her saying that she loved Sillu Karuppatti.
However, Halitha knew that she has learned music and she also loved Khatija's singing. Since she comes with a legacy, Halitha thought of checking with her whether she is open to composing music. However, at that time Khatija said that she wasn't in the right headspace to compose music and added that she would sing for the film if there is a requirement.
According to Khatija Rahman, till last year she wasn't sure about becoming a music composer. During that time, she was figuring out what she wanted to do and was singing and doing multiple things.
Khatija felt that it is too much on her plate, but later a female director's project also came to her. At that point in time, she got in touch with Halitha and told her that things have changed and if she still wanted her. Khatija also played her independent track and after hearing that Halitha said that it was exactly her vibe and she liked Khatija's voice and thinking. Halitha also confirmed that she wanted to work with her and thus they decided to take it forward.
While describing her experience of working with Halitha, Khatija Rahman said that she was kind enough to trust her, and she has also been very kind and supportive. Halitha is very strict about sound and since she is also the editor of the film, she would also look at the visuals and tell Khatija what exactly she wanted.
According to Khatija, it helped her a lot. She also stated that after working together session by session, she began to see things from the perspective of the film rather than just musically.
Halitha said that the background score of the film is almost done. They have already arrived at three songs till now and will be working on one more soon.
Read More:
Aishwarya Mohanraj: Everything About The Stand-up Comedian!
Yanam: Explore A French Enclave In India!