Manginapudi Beach: A Complete Travel Guide In 2023!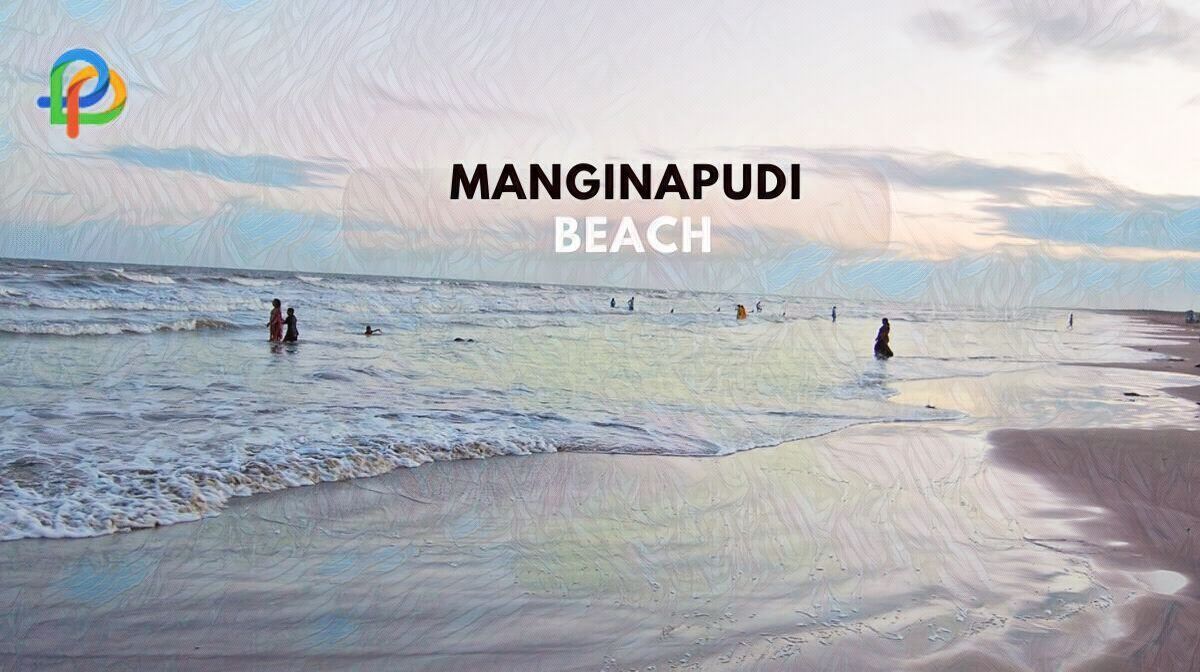 For those, who love to admire themselves away from the excess hot weather throughout your summer vacation at Vijayawada, the perfect place to visit is Manginapudi Beach. Manginapudi beach is popular for the Dutch memories linked with the area and has a glorious historical background. This memorable beach is situated at a distance of nearly 11 km from Machilipatnam. For commercial activities, the beach serves as the gateway to India and is also a natural harbor across India. The surroundings of this destination are absolutely unique and propose an exclusive view to travelers.
In addition, this beach is popular for its seafood and Krishna Utsav, this beach welcomes you with an archway held by two giant fish. Enclose yourself to enormous greenery and hills which are witnessed from the beach as well. So, if deep-fried seafood, boundless greenery, and a black soil beach sound such as music to your ears, you know where to get, pal!
Location
Manginapudi Beach is also known as Bandar Beach or Machilipatnam beach, Manginapudi beach is situated near Machilipatnam approximately 20 km from Machilipatnam. From Machilipatnam, the taxi facility of regular BUS Auto is accessible. Moreover, individuals who are coming from Vijayawada to Manginapudi Beach generally opt for the buses which are the easiest mode of transport that take the visitors to the accurate location.
Climatic Conditions
During summer the climate in Machilipatnam is extremely hot which begins in March and ending in May with a ranging temperature from a maximum of 37 degree Celsius to a minimum of 23 degrees Celsius. During Monsoon, the rainfall received which begins in June and ends in September is generally moderate.
Finally, the months of winter that begin in October and end in February are extremely enjoyable, ranging from a minimum of 18 degrees Celsius to a maximum of 32 degrees Celsius. Hence, the accurate period to visit this beautiful beach is from October to March, as the climate is extremely enjoyable throughout this duration.
Things to do
Water Sports: Since beach tourism in Krishna district is prosperous, one can find different water sports activities at Manginapudi Beach. If you like adventure, then you can go boating in several boats such as speed boats, shikaar boats, and round fishing boats. One can even take a dip in the beach since it has shallow water, so there is no peril of sinking.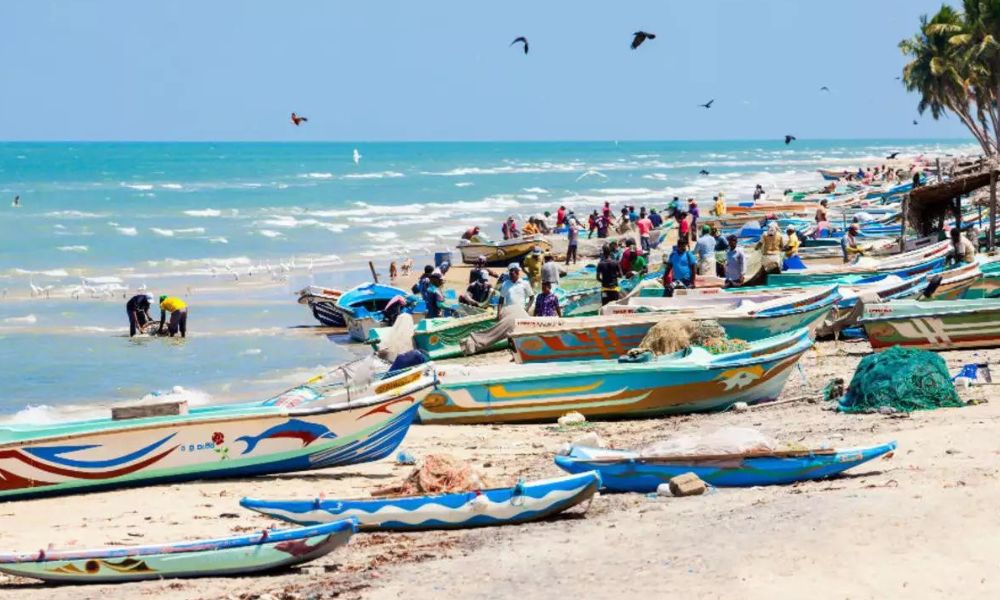 A place for Relaxation and Meditation: This beautiful beach is not the only beach in Andhra Pradesh, but it is unquestionably the best place to visit in Andhra Pradesh. Beyond the sands and blue waters, the beach proposes a soothing feeling with its scattered golden horizon along with the lake. It has an exclusive feature that the beach has black soil instead of sand. Earlier, it used to be a port utilized for imperative trade exchanges, which then got covered into an unforgettable beach for visitors.
Individuals who have visited the beautiful beach often claim that there are several kinds of calmness across the coast. As soon as you enter the premises, you begin feeling relaxed. At this calm beach, with a trance-like feeling, one can do meditation.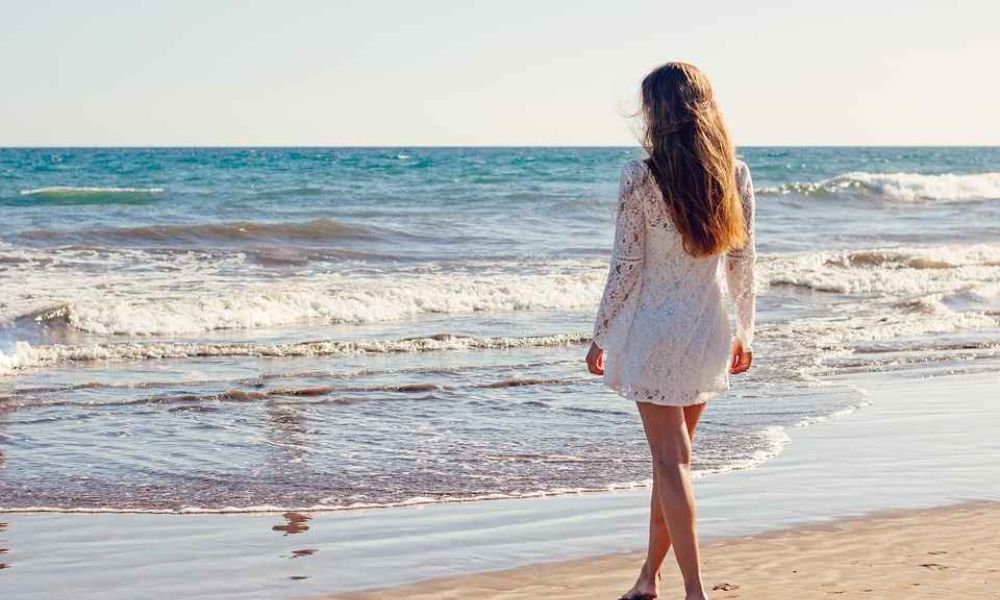 Religious Significance: The memorable beach is like a paradise on Earth, it is situated 85 kilometers from Vijayawada. The city of Vijayawada is gradually rising as a visitor attraction, which is why the beach is also visited regularly by visitors.
Throughout the festivals, the locals worship the divinity of Lord Hanuman and Lord Dattatreya by performing certain religious rituals. Therefore, imperative festivals or religious days are the best time to visit Manginapudi Beach, since you can observe all the festivities across the beach.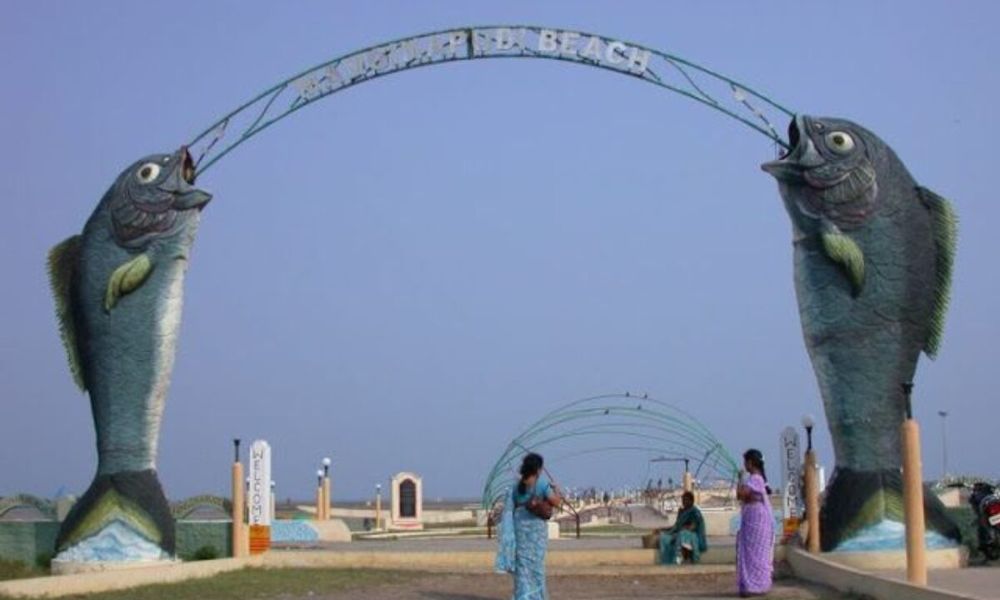 Best Time to Visit Manginapudi Beach
In Machelipatnam, summers are extremely hot and humid proving to be unenjoyable for tourism determination. During the season, the temperature often spikes up to 42 degrees celsius with April to June being the hottest period. However, winters are moderate and extremely enjoyable.
The figure throughout the winters dwindles between 20 and 30 degrees Celsius. Therefore, to visit Manginapudi, the best time is between the months of October and March. Avoid traveling throughout monsoon as the location receives heavy rainfall and is regularly hit by cyclones originating at the Bay of Bengal.
How to reach Manginapudi Beach?
Since Machilipatnam is a fishing village, there are no different choices to arrive at Manginapudi Beach, except by car. However, you can board a train to the railway station of Vijayaward and then rent a cab to Machilipatnam to cover the remaining distance.
By Train: There are two nearest railway stations situated in Machilipatnam they involve the Machilipatnam Railway Station and the Chilakalapudi Railway Station. Both these railway stations are well-linked to most of the major cities around the country.
By Road: The Andhra Pradesh state transport buses (APSRTC) are well-linked to the foremost cities/towns across the state as well as to some parts of Southern India.
By Air: The closest airport situated to this beach is in Vijaywada. The Vijaywada Airport is well-linked to most of the major cities around the country.
Food and Accommodation
In Machilipatnam, around Manginapudi Beach, there are several restaurants, cottages, lodging, and 5-star hotels. You can also stay at different beach resorts situated near the beach, which proposes an astonishing insight. The Dattashram is also accessible for supporters who visit the beach to worship Lord Shiva throughout the festival months.
Most of the visitors visit the destination for a quick weekend getaway. You can also relish seafood accessible across the beach in restaurants and food stalls.
Read More:
Kempty Falls, Mussoorie: A Detailed Travel Guide-2023!
Savandurga Hills Travel Guide: Explore The Largest Monolith Hill In Asia!