Who Is Naaz Joshi? All You Need To Know About Naaz Joshi!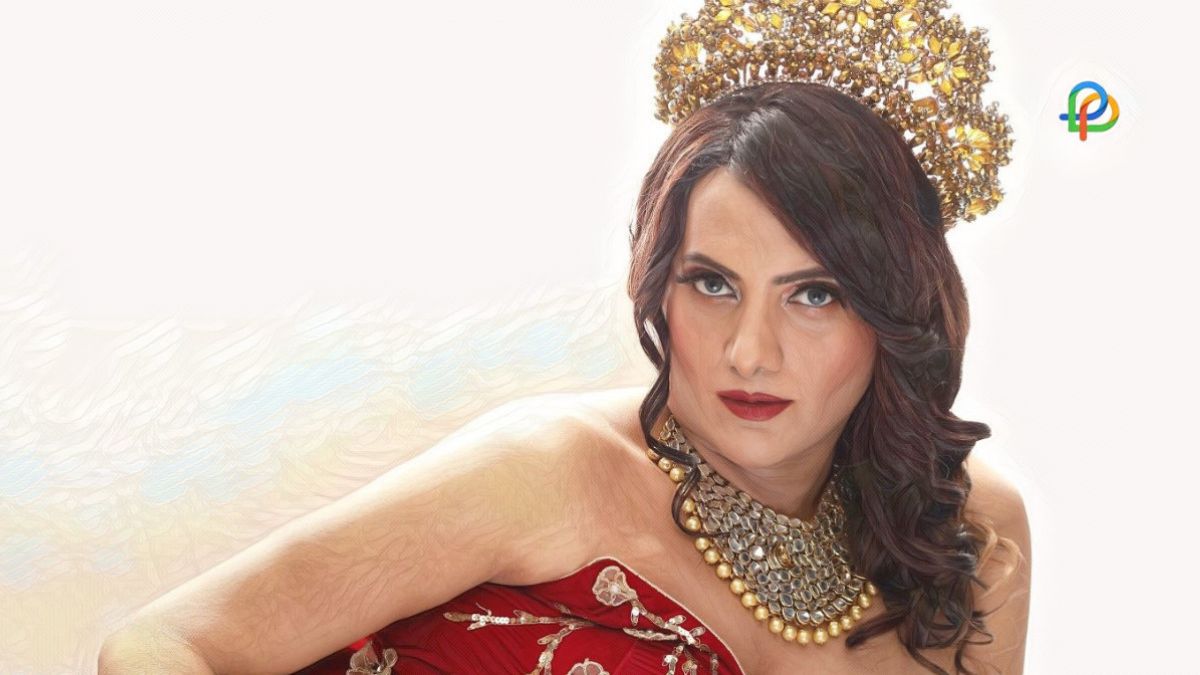 Naaz Joshi is an Indian transgender who holds the distinction of becoming the country's first transgender international beauty queen. She is also a trans rights activist and a motivational speaker.
The other firsts to her credit include India's first transgender cover model and the first trans woman in the world to win an international beauty pageant competing with cisgender women. Naaz also won the Miss World Diversity beauty pageant three times consecutively.
Physical Stats
Height – 5 ft 10 in
Weight – Not Available
Eye color – Green
Hair color – Brown
Birthplace – New Delhi, India
Zodiac sign – Capricorn
Age – 38
Qualifications – MBA in marketing from the Institute of Management Technology, Ghaziabad, Graduation from the National Institute of Fashion Technology (NIFT)
Family
Naaz Joshi was born on 31st December 1984 in New Delhi, India. Born as a boy named Aziya, Naaz's family belonged to the upper middle class. Her father was a Punjabi Hindu and her mother was a Muslim. Naaz's siblings included a twin brother and another younger brother. Since their childhood days, Naaz identified herself as a girl and loved to dress up.
However, due to her feminine behavior, people used to taunt her. In order to avoid such bad experiences, when Naaz turned 7, her parents sent her to a maternal uncle's house in Mumbai.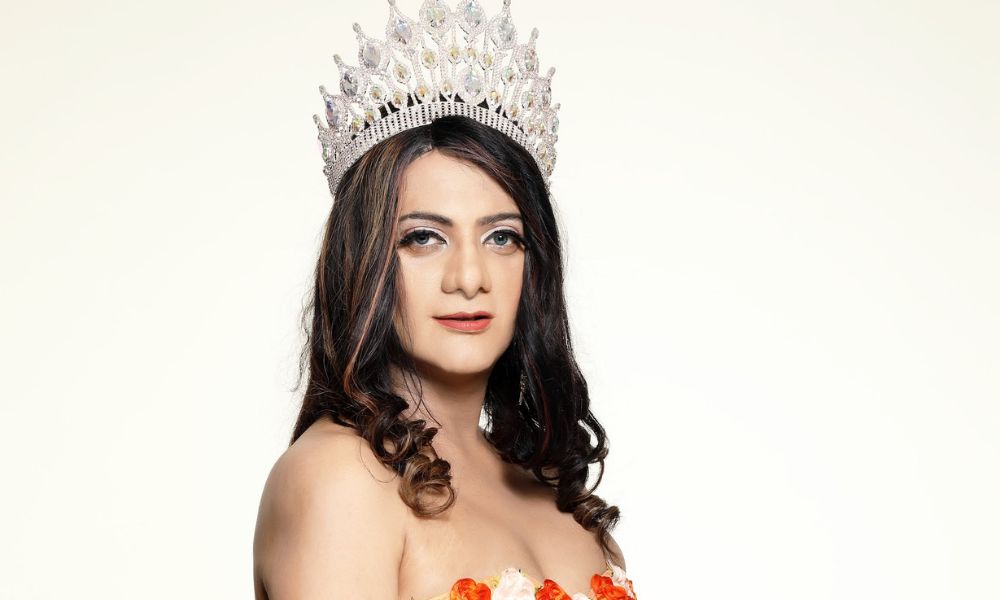 However, Naaz Joshi had to go through discrimination and abuse at her uncle's house, and there Naaz was sheltered by a transwoman.
Starting from 1998 till 2006, Naaz Joshi worked at dance bars and restaurants to earn a living. Naaz has two adopted daughters, Manikarnika and Sharanya Joshi who were abandoned by their immediate families.
Education
When she was 18 years of age, Naaz met her cousin Viveka Babajee, a Mauritian model and actress. It was Viveka who helped Naaz to join the National Institute of Fashion Technology (NIFT), the pioneer institute of fashion education in India.
In 2009, she enrolled for graduation at NIFT Delhi, sponsored her own education, and completed her formal studies in fashion design.
However, in 2010 Viveka committed suicide and Naaz decided to quit design. After some time, she finished her MBA in marketing at the Institute of Management Technology, Ghaziabad.
Naaz Joshi Controversies
When Naaz was 11 years old, she was brutally raped by her male cousin. In one of the interviews, she revealed the sad part was that she had absolutely no idea about what rape even meant and got to know about it much later.
Naaz went on to add that all she remembers is that she was brutally injured. Though she realized it later, it was too late to fight a legal battle as there was no evidence left.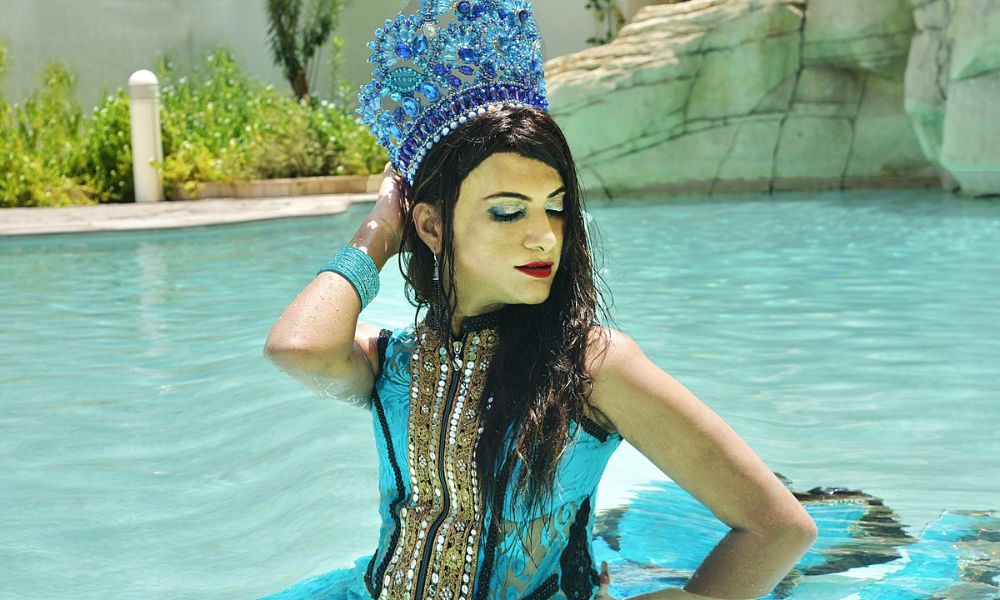 Commenting on the issue of transgenders being underpaid in modeling, Naaz mentioned in one of the interviews that companies pay them less and behave as if they are doing transgenders a favor by featuring them.
She also added that a female model is being paid ₹35,00 for a ramp walk or shoot whereas a transwoman who is experienced will get only Rs.12,000.
Tattoos
Naaz has inked a peacock tattoo on her back.
Profession
After completing her graduation, Naaz worked with India's leading fashion designers such as Ritu Kumar and Ritu Beri. Though she had associated with the country's renowned labels, it was tough for her to get a job.
In spite of being a topper at NIFT, Naaz was forced to take up a job at a massage parlor in South Delhi. However, after the proprietors got to know about Naaz's gender, they started ignoring her.
Hence, she even enrolled in a diploma course to become an air hostess. In 2013, Naaz underwent gender reassignment surgery and stepped into modeling.
Appearing on the cover of Tehelka magazine proved to be the turning point in Naaz's life. The caption of the cover was "How people like Naaz Joshi are turning the way we see men and women".
Naaz won the title of Miss World Diversity for 3 years consecutively in 2017, 2018, and 2019. In 2018, Joshi also won the Miss Transqueen India held in Mumbai. The following year she has crowned the Miss Republic International Beauty Ambassador and Miss United Nations Ambassador.
In 2020 and 2022 she went on to win the Miss Universe Diversity competition. By winning the Empress Earth pageant in 2021, Naaz became the first Indian to win the title and the country's first trans queen to win seven titles.
Source Of Income
Naaz's main source of income is modeling. As a model, she earns Rs.5000 as a showstopper. Her estimated net worth stands at $5 million.
Lesser Known Facts About Naaz Joshi
She changed her name to Naaz from Aziya after being inspired by singer Nazia Hassan.
In her childhood days, Naaz has been a victim of physical and verbal abuse from her family members and they used to lock her up in a room for 24 hours.
It is only after going to college that she got to know the term 'transgender' from a transwoman.
Though Naaz's family accepts and loves her daughter, they don't accept her.
Following a gang rape, she was admitted to a hospital and it was a transgender woman who helped her there and offered shelter later.
She worked as a sex worker for two years in order to find the money for hormones and injections for her transition.
For survival, Naaz used to beg on the streets.
In one of the fashion pageants, some of her fellow contestants backed out citing the reason that a trans woman is competing whereas others opted out since Naaz had a history of sex work.
According to her, what transgenders need is employment that gives them dignity and identity. She urges to train transgenders in jobs such as cooks, and bouncers or providing child care in orphanages and senior care homes.
Naaz says that it's very hard to find true love as a trans-woman.
She is the first woman in the world to endorse a sanitary napkin that comes with the brand name Klaren.
Read More:
Who Is Rahul Tripathi? Unknown Facts About Rahul Tripathi!
Sangla: Explore The Hill Town Kinnaur | Himachal Pradesh!