Navdeep Wadali- Everything About The 'Indian Idol Season 13' Contestant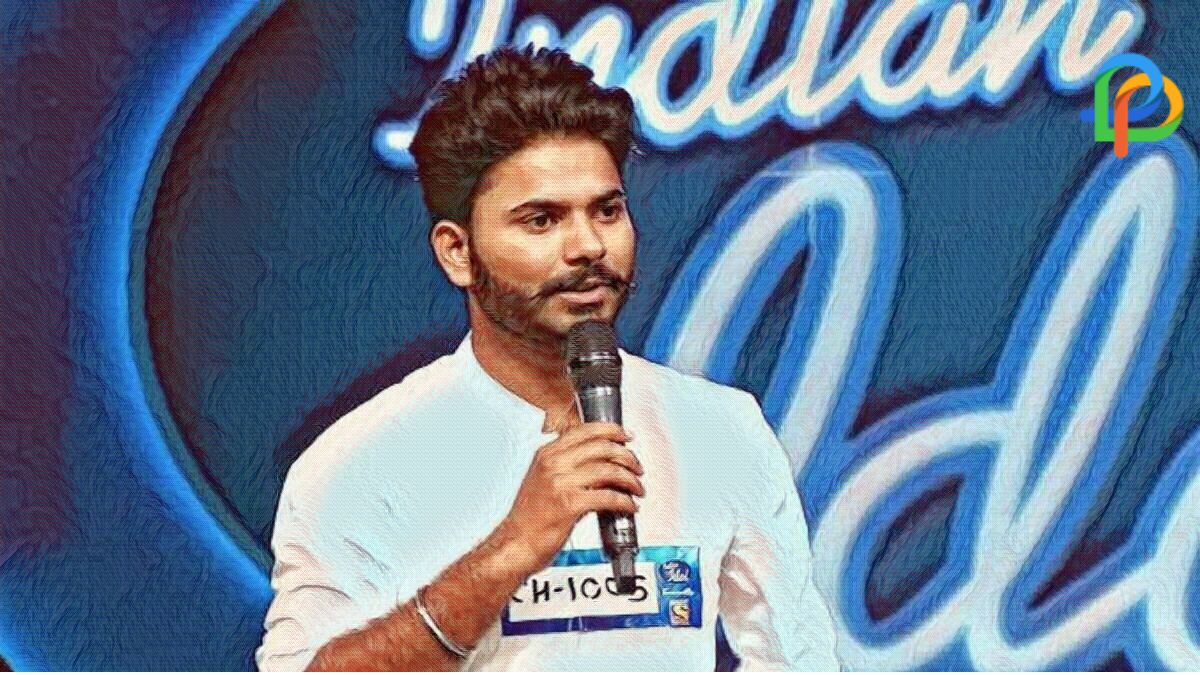 Navdeep Wadali is a singer from the legendary music family Wadali Brothers. He was born and raised in the Punjab city of Amritsar. He is an accomplished Indian singer, composer, vocalist, performer, and songwriter. Navdeep grew up in Guru ki Wadali Village in Amritsar, Punjab, where he attended school with his brothers. In his childhood, he began taking music lessons from his maternal grandfather, Ustad Puran Chand Wadali.
He enjoys singing Bollywood songs. He began his career as a contestant on "The Voice India Kids," a TV reality show judged by Neeti Mohan, Shekhar Ravjiani, and Shaan. Both Neeti and Shekhar pressed the buzzer for him during the blind audition. He later chose to join Team Shekhar but was defeated in the Battle Round.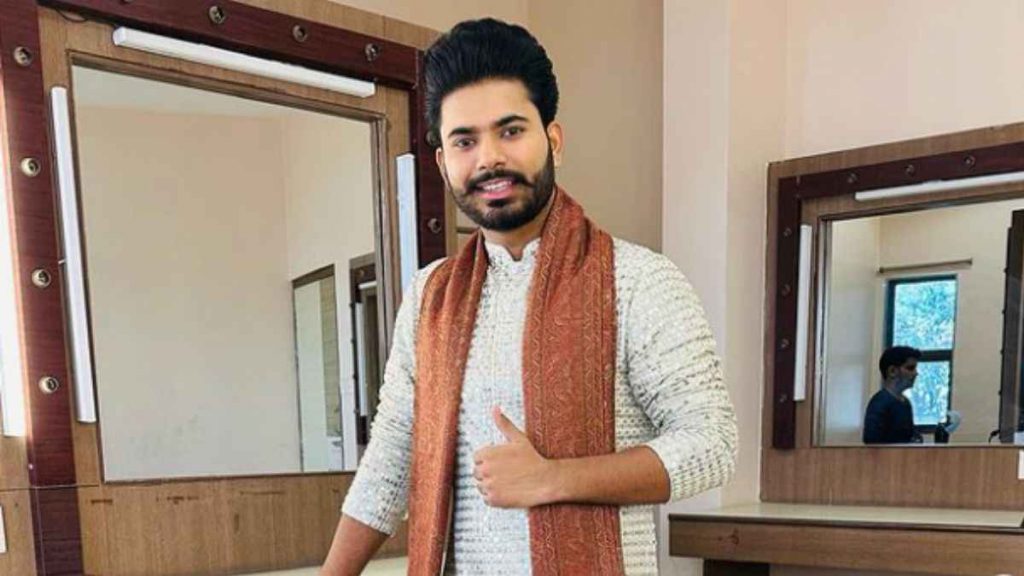 He appeared in Sony Entertainment's "Indian Idol Season 13" in 2022, where he received a standing ovation from the judges. Himesh Reshammiya, who was taken aback, mentioned how Navdeep can judge Indian Idol after them. Not only that but Vishal Dadlani was seen taking off his shoes as a sign of respect for Navdeep and the famous Wadali Brothers.
Physical Stats
Height: Navdeep stands around 5 feet 8 inches or 176 cm.
Weight: His weight is 70 kilograms or 152 lbs.
Eye Colour: Navdeep Wadali has mesmerizing black eyes.
Hair Colour: He has black hair.
Birthplace: His birth location is Amritsar, Punjab, India.
Zodiac Sign: Wadali's zodiac sign is Libra.
Age: Navdeep Wadali is 20 years old as he was born in the year 2002.
Qualifications: Navdeep Wadali is currently pursuing post-graduation in Music from Khalsa College, Amritsar, Punjab.
Family
Presently, we are not having any information concerning his parents' names. But we have information about his grandfather, granduncle, and brothers. Navdeep has two brothers. The name of Navdeep's brothers is Lovepreet Wadali and Lakhwinder Wadali.
Navdeep is the grandson of Padma Shri Winner and famous singer Ustad Shri Puranchand Wadali and his grand-uncle's name is Ustad Pyarelal Wadali. His granduncle Ustad Pyarelal Wadali died at the age of 75 years on 9 March in Amritsar, Punjab.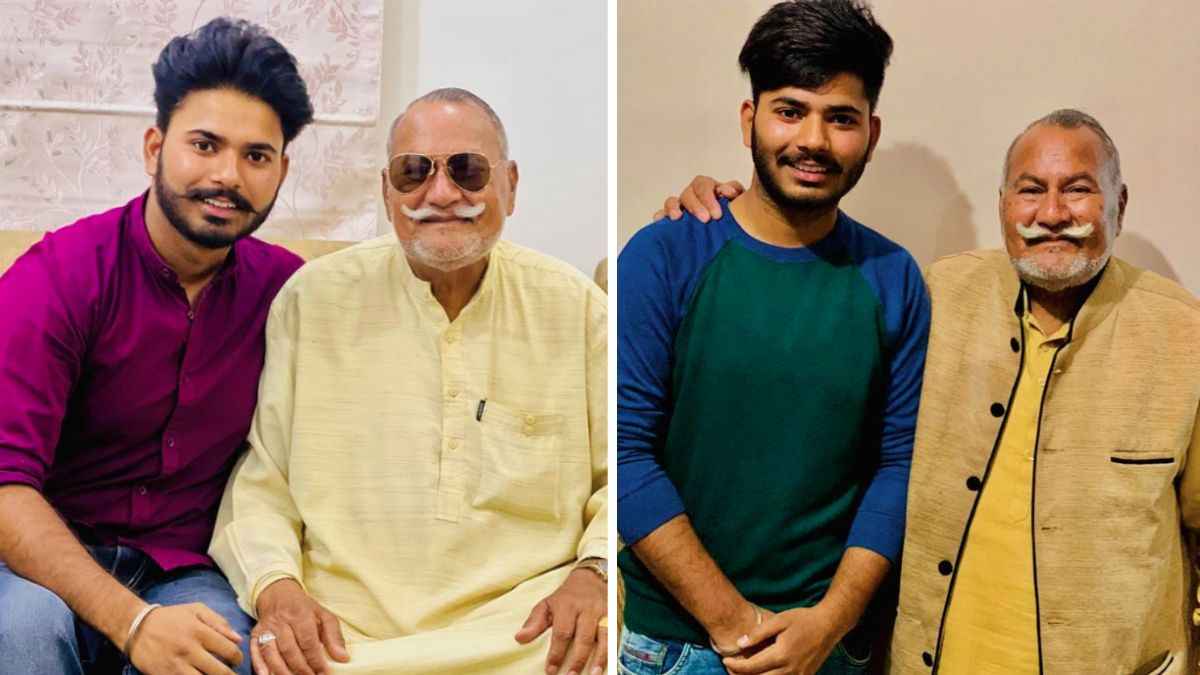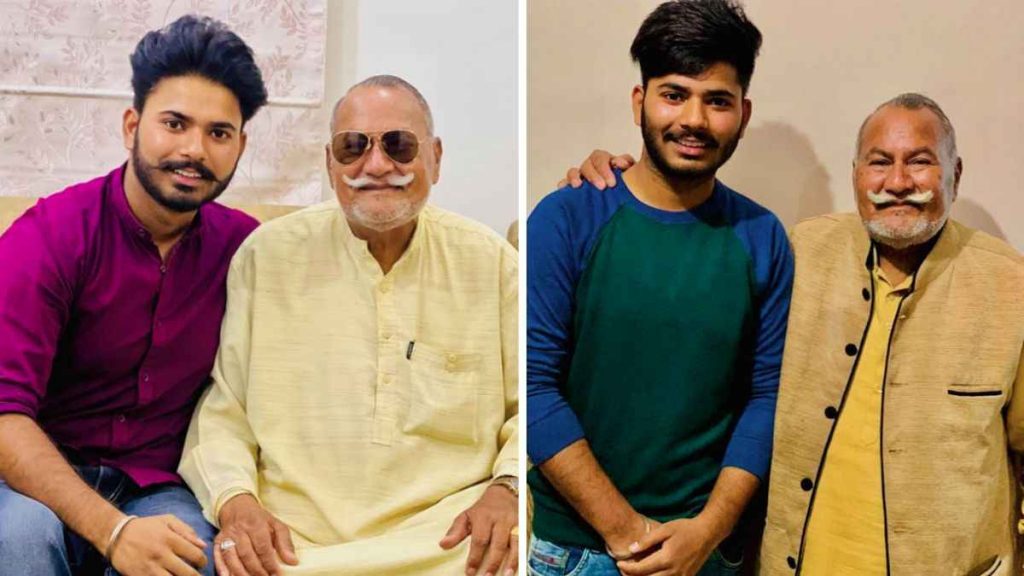 Through his social media profiles, we got to know that Navdeep Wadali is unmarried and he hasn't revealed anything about his love life or his relationships. Currently, Navdeep is focusing on his career and is not dating anyone. All other information about Navdeep Wadali's personal life and family history is kept private. We will immediately update it once we have more information about his family.
Affair
There is no such news about his affairs with someone as of 2022. Navdeep Wadali is only known for his melodious voice at such a young age of 20 years. He has not been seen with any girl till now which means he is hiding his relationship or maybe Navdeep is single. So, we don't believe he's having any such affairs right now. Furthermore, we discovered that he has never been involved in an affair.
Education
Navdeep Wadali has done his primary to secondary schooling at the same school in Amritsar, Punjab. But, we don't know the name of his school or any information regarding his school. Currently, Navdeep is pursuing his post-graduation i.e., a Master in Music from Khalsa College, Amritsar, Punjab. From an early age, he is focused on his passion due to which he is studying his passion only. Furthermore, if he studies in the future then he is going to choose a course related to his passion i.e., Music.
Controversies
As of now, we have no information about any controversies involving Navdeep or his personal or professional life. As he is just a fresher in this industry so he loves to keep his life as private as he can. If we receive any new information about his controversies in the future, we will immediately update this section with reliable and pertinent information.
Tattoos
He may not have any tattoos on his body as of 2022, according to our estimation. We saw several pictures of him on various social media profiles & interviews and didn't notice any tattoos. If he gets any in the near future, we will definitely keep you updated on this section as well as the body part where he got his first tattoo.
Profession
Navdeep Wadali is fond of music from a very young age as he belongs to the family of the famous musician and singer Wadali brothers. So, his blood has that quality of being a singer and having a good voice. At the age of four years, he started taking music lessons from his maternal grandfather Ustad Puran Chand Wadali.
At the age of 14 years i.e. in the year 2016, Navdeep participated in the TV Singing Reality Show named "The Voice India Kids" which was his first debut. But unfortunately, he was out in the battle round. Further, he continued to practice music continuously to improve himself.
Now, after 6 years at the age of 20 years in 2022, Navdeep is going to return to the world of television. In the audition round of the Sony TV Singing Reality Show "Indian Idol Season 13", he won the Golden Ticket by surprising all of the judges with his singing. He appears on the show as a contestant.
Source of Income
Navdeep Wadali's net worth is not disclosed by him. His sources of income include his professional singing career as a vocalist, singer, or composer. His first debut on television is in the show "The Voice India Kids (2016)." Later, he became part of India Idol Season 13. He started his professional singing career at a very young age which surely made him earn a good amount of wealth which helps him in living a lavishing lifestyle.
Navdeep Wadali is inspired by his grandfather and uncle, both of whom are well-known singers.
Navdeep Wadali competed in school and college singing competitions and won a number of them.
In Indian Idol Season 13, Navdeep Wadali performs a classical song during his theatre round.
On his social media profiles, he frequently posts photos with his grandfather, Ustad Puran Chand Wadali.
Navdeep Wadali owns a luxurious black BMW car.
Also Check:
Anupam Kher Shares Sneak Peek Into 'Class Of 80' Bash
Sanchari Sengupta: Interesting Facts That You Did Not Know About!