Amreli: Explore The Rich Heritage And Culture Of Gujarat!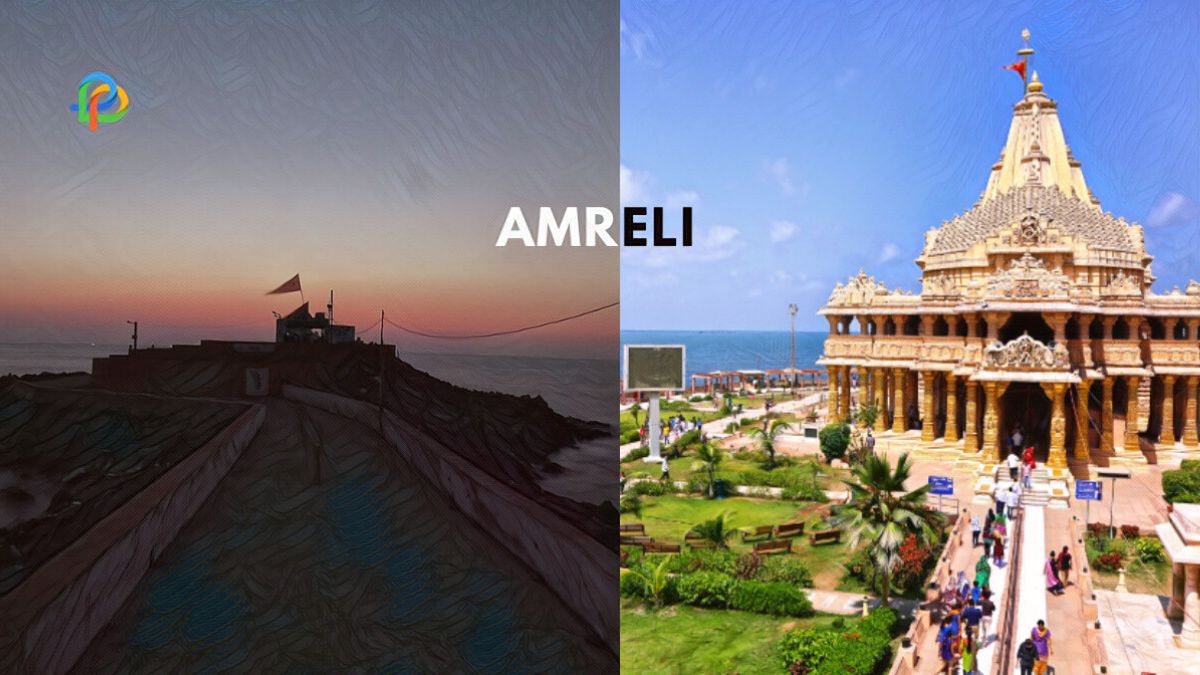 Gujarat, formerly known as Gurjarabhumi is one of India's most famous tourist destinations due to its ancient temples, historic capitals, beaches, and a lot more. Amreli is a town in Gujarat, India, in the Amreli district.
Amreli, formerly known as Amravaali is a small town located in the Kathiawar peninsula that extends to the Arabian Sea. This place is famous for its rich heritage and culture. This Indian state celebrates every Hindu festival with great enthusiasm and enjoyment.
This place is the main focus center for major industries such as shipbuilding, minerals, cement, engineering, and a few more.
This ideal place is home to many family-friendly parks, hill resorts, ancient temples, markets, wildlife sanctuaries, and other heritage monuments which gives you a memorable experience.
Best Places To Visit In Amreli
You can look through the list of the best places to visit in Amreli to learn about the best things to do in the area. So, the next time you're in Amravaali, choose one of the places listed below to visit for unforgettable trip memories.
Pipavav Port, Rajula
Pipavav is a port in the Pipavav village of Rajula Taluka in the Amreli district, Gujarat. This port connects to the Shiyalbet hamlet around the Arabian Sea.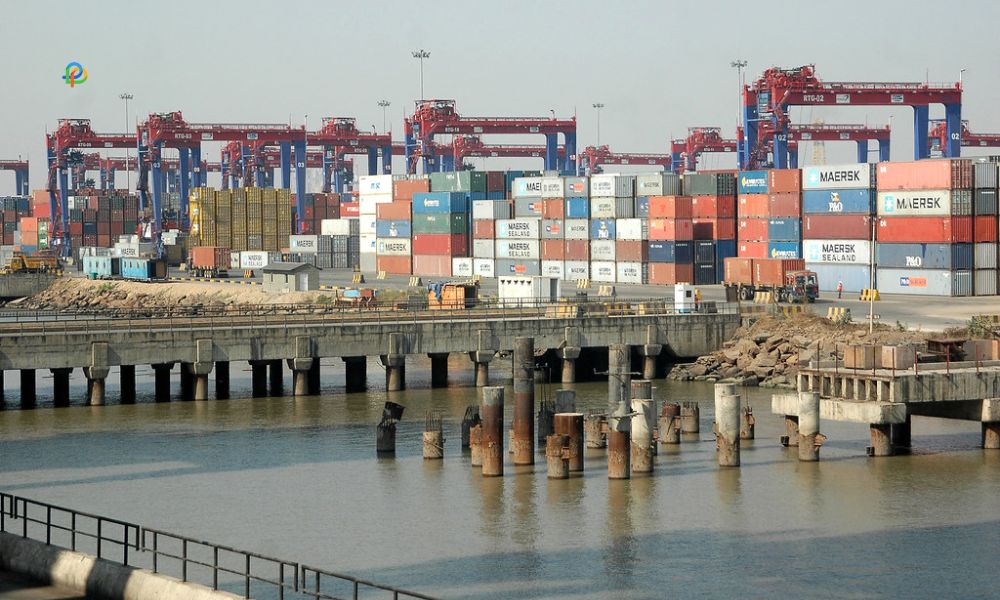 This location is around 100 miles from the lovely town of Amreli. A railway line connects it to Mumbai, Maharashtra, by double-decker containers.
Nagnath Temple
Amravaali has abundant holy shrines has one of the best temples dedicated to Lord Shiva named Nagnath Temple is 203 years old. This is an ancient temple that was established in 1802 by the Diwan of Amreli i.e., Sarsubha Shri Vitrilrao Dewaji.
A lot of Shiv devotees come every year to pay a visit to this beautiful temple, especially during the festivals like Shivratri and Nagpanchmi.
During the festivals, this temple is very well decorated with colorful lights and many more.
Kalati Tirth-Lathi
Located at a 24-kilometer distance from Amreli, is a poet Kalapi Tirth at Lathi. This museum named 'Kalati Tirth' is also known as 'Kalpati Titha' which was inaugurated in the year 2005. The honorable Shri Narendra Modi inaugurated this beautiful place.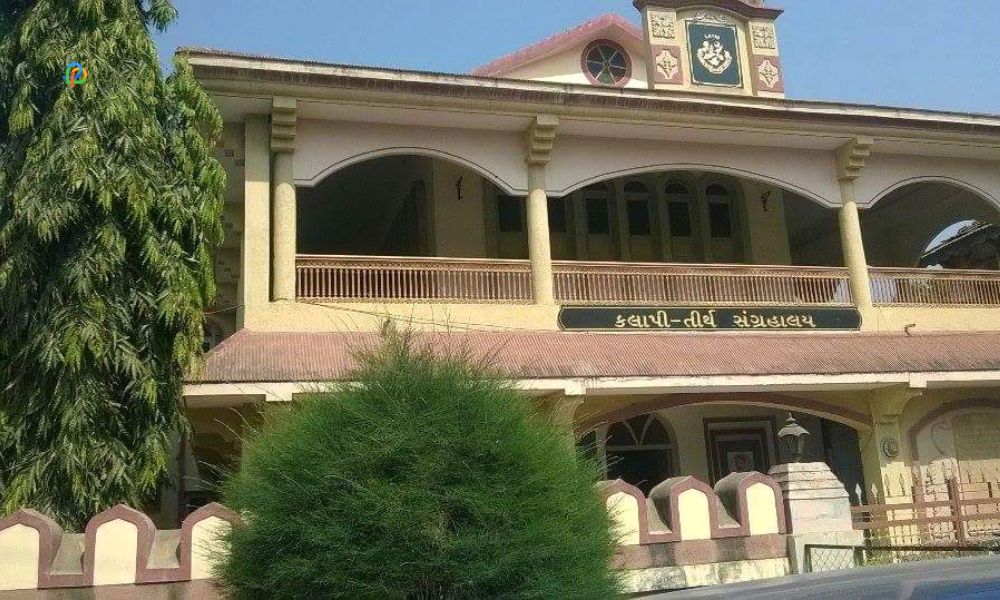 Literature lovers must visit this place in Amreli as this place has the work of memories of the famous royal poet Surasinhji TakhtSingh Ji Gohil (Kalpi).
Rajmahel -Amreli
The famous palace of Amreli named Rajmahel is more than 170 years old. This palace was inherited by the King of Vadodara i.e., Gaikvad. This place is famous because of the huge bronze statue of Maharaja Sayajirao.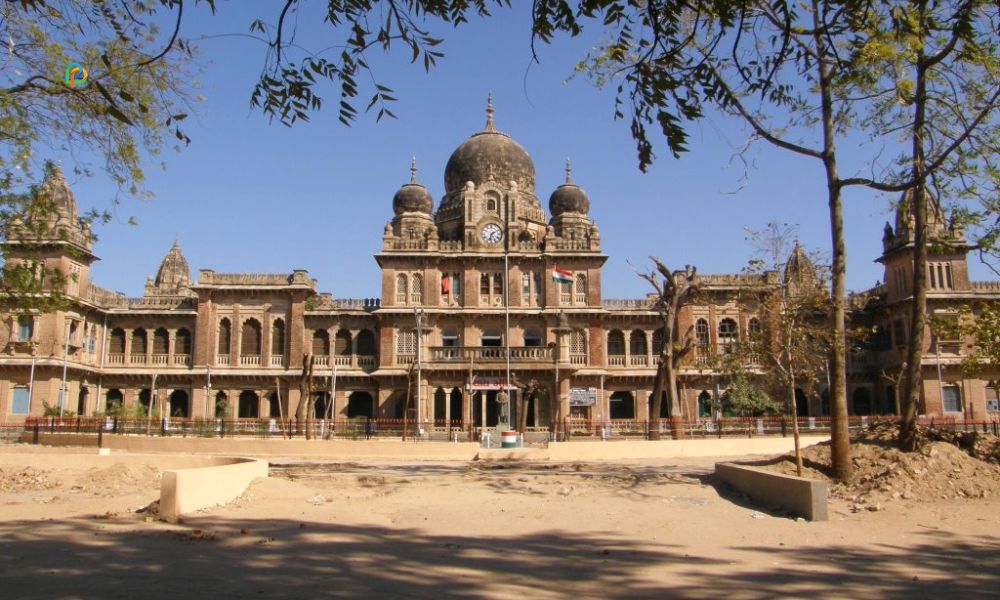 The Rajmahel is a two-story magnificent structure with an average height of around 10-12 meters. This place was used as the Lok Darbar during the monarchical era. So, to get a glimpse of history, you should visit this place.
Bhurakhiya Hanuman
Another prominent ancient temple in Amravaali is the Bhurakhiya Hanuman Mandir. This temple is dedicated to Anjaneya i.e., Lord Hanuman. But, the inscriptions of the temple relate to Shri Damadordasjin, a strong follower of Shri Raghuvirdasji.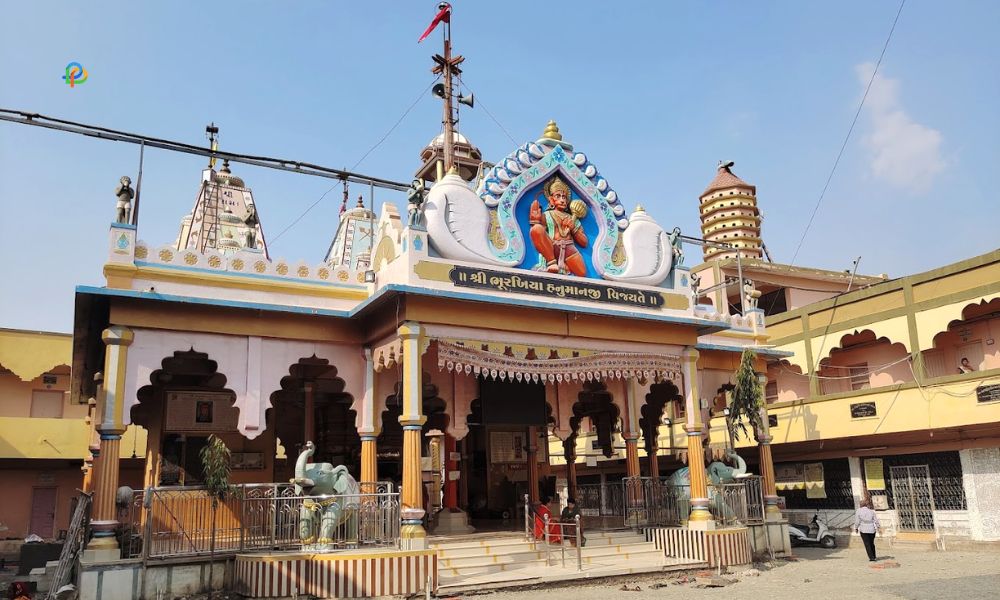 The sage was well-known for his sermons on the Tulsikrit Ramayan and the special rituals performed by the priests. During Chaitra Poornima, devotees flock to the temple in large numbers. It is a must-visit place for religious persons.
Shiyalbet, Jafrabad
Shiyalbet hamlet is situated in the Jafrabad Taluka of the Amreli district. This place is renowned for its historical, ancient, natural, and physical features. Shiyalbet is on the banks of the Arabian Sea.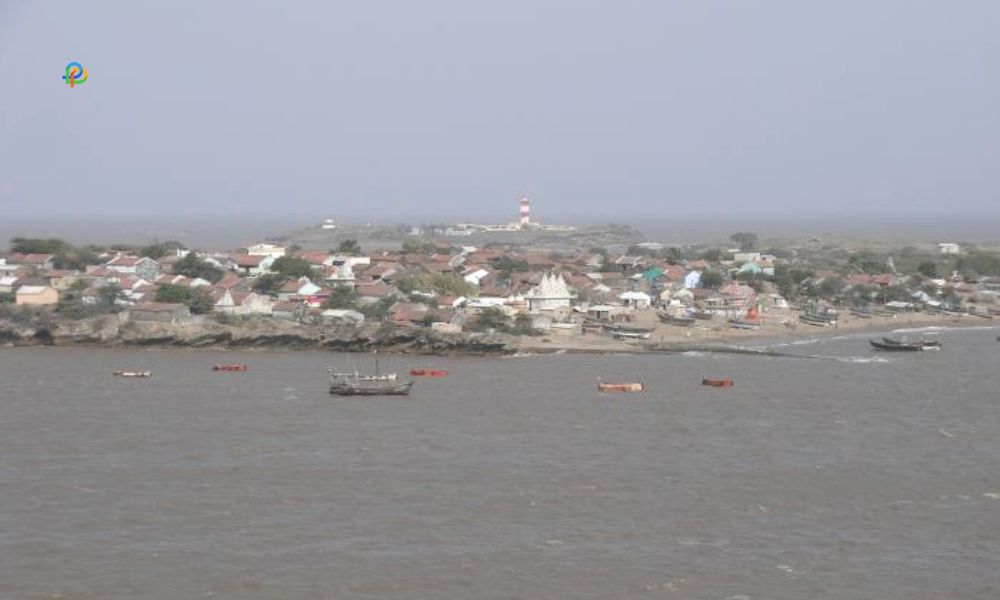 For reaching this place, one has to opt for a boat via Pipavav Port. This place is best for marine lovers as you can enjoy the Arabian Sea and its fish or beaches.
Ambardi, Safari Park
Located on the Shetrunji River bank not far from the Ambardi hamlet, Ambardi Safari Park is a Gir Protected Area Reserved Forest (RF) that is seven kilometers from Dhari. Ambardi is a destination worth visiting because of its undulating terrain, proximity to a sizable water reservoir, and Khodiyar temple.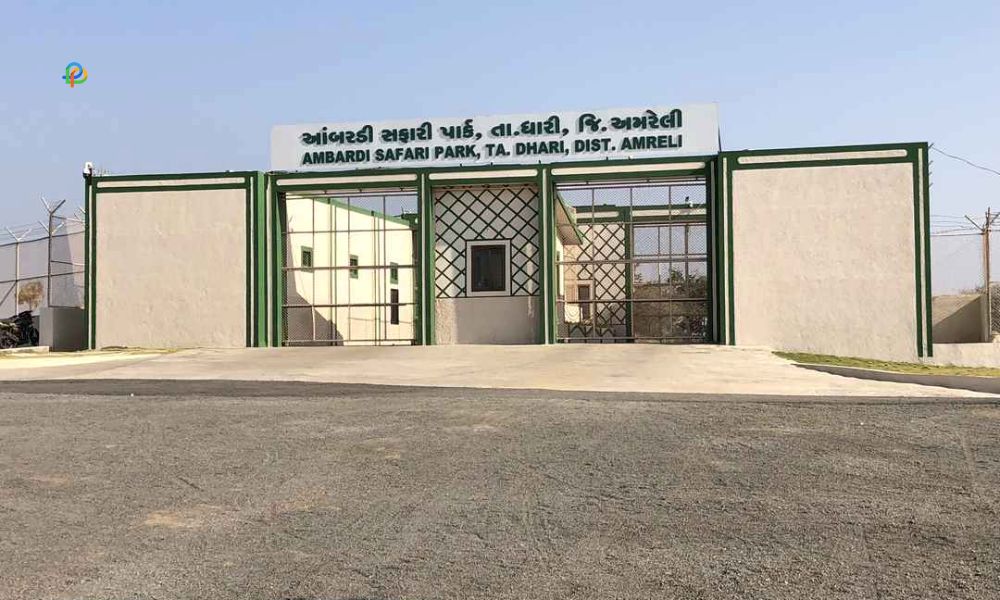 This park is open from 8 a.m. to 11 a.m. and then from 3 p.m. to 5 p.m. every day except on Tuesdays. The ticket price for exploring this park is INR Rs. 250 per person for Indian citizens and INR Rs 4000 per person for Foreigners.
BhojalDham-Fattepur
BhojalDham is a famous tourist destination in Amreli situated about 7 km from the main city of Amreli in Fatehpur village. This place is famous due to the seat of Saint BhojalRam, who was the guru and mentor of the famous Saint Sri Jalaram of Virpur.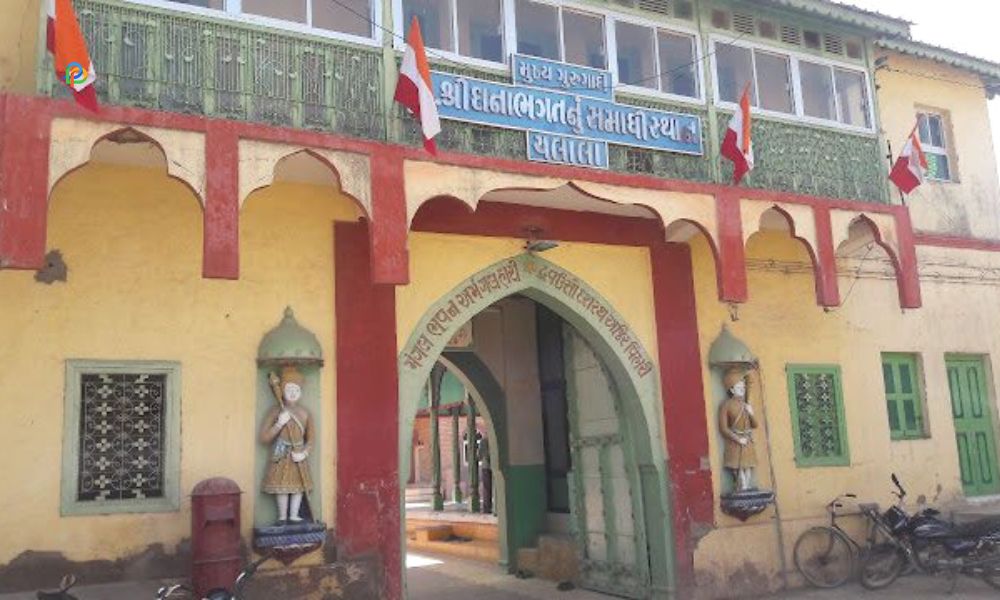 This place will relax your mind and body from all the tension with its environment and beauty. This popular place of Fattepur named BhojalDham remains open 24 *7.
Best Time To Visit Amreli
The best time to visit Amreli, Gujarat is between the months of October to May. Among these months, mid-February to mid-April has the best weather for sightseeing and exploring all the activities and places.
So, without wasting much of your time plan your trip as soon as possible as only less than 1.5 months are left to explore this beautiful place in the best weather possible.
How To Reach Amreli?
Amreli, a small city is situated in the Amreli District of Gujarat, India. So, one can reach Amravaali via various modes of transportation including by air, by train, or by road.
By Air: Amreli doesn't have an airport of its own with good connectivity due to its small geographical location. Amravaali has a very small airport of its own which is recently established but it is only connected with Surat through a 9-seater plane.
So, the closest airport to Amravaali is the Rajkot Airport which is around 112 kilometers far away and connected globally to almost every part. One can opt for a bus or a taxi to reach the desired location in Amravaali from the airport.
By Train: Being such a small part of Gujarat, there are no regular trains to Amravaali. Rajula Junction and Khijadiya Junction which are 68 km and 22 km far away respectively are the two railway stations nearest to the main city of Amreli. After reaching the railway station, you can take a bus, auto, or cab to reach your desired place in Amreli.
By Road: Amreli district has well-maintained road connectivity. The Gujarat State Transportation Road Corporation (GSTRC) takes care of the connectivity of Amreli to various neighboring cities and Indian states. Another option is to rent a car or have a road trip through own four vehicles.
Conclusion
Amreli is a paradise for people who want to relax their bodies and mind from the hectic daily schedules which piss them off. When you visit this place, must visit or try the famous things, especially the famous food such as Son Papdi, Nankhatais, Gharis, Doodh Pak, Magas, etc. of the Amreli District.
Shop the famous Gujarati patola silk sarees, bandhnis, traditional gagra-cholis, and many more things that reflect Gujarati culture.
So, don't waste much time & plan your next trip as soon as possible to visit this beautiful Amreli district in Gujarat.
Read More:
Somnath: Explore The Holy Place Of Gujarat-2023!
Dwarka: Explore The Holy City In Gujarat!