Mathura: Explore The Birthplace Of Lord Krishna!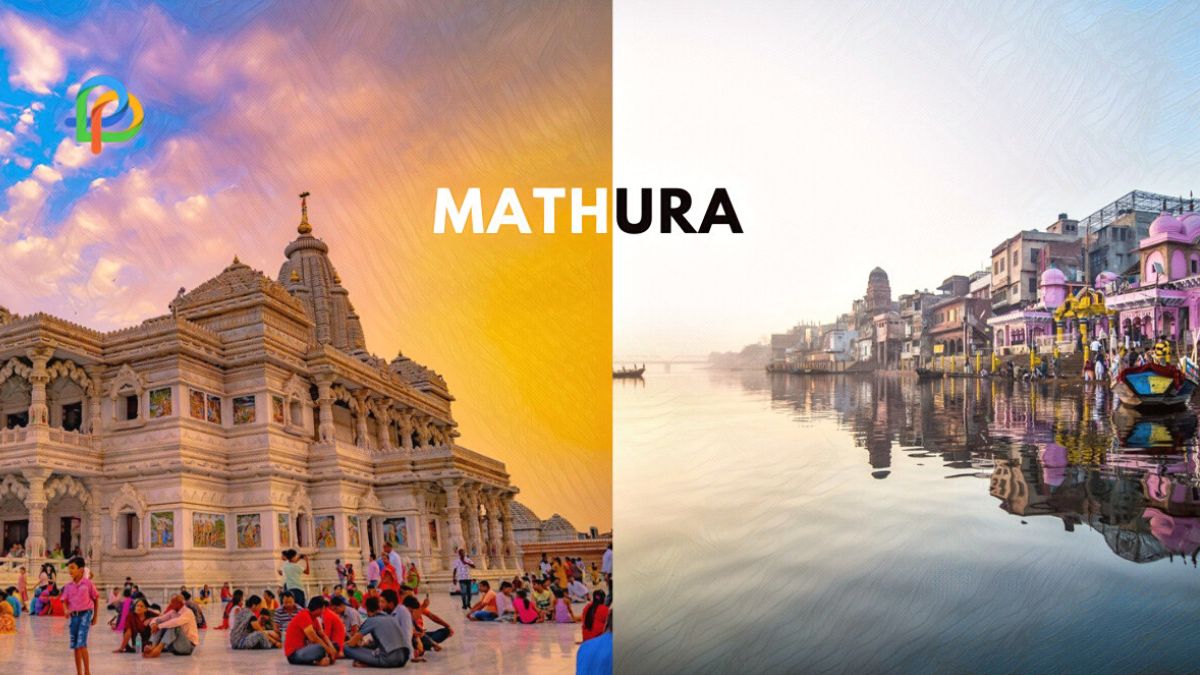 Mathura is located on the Yamuna river banks in the state of Uttar Pradesh, India. It is popular for being the birthplace of Lord Krishna, also referred to as Krishna Janma – Bhoomi or Brij – Bhoomi. This city is a pilgrimage spot for Hindu devotees as it is surrounded by various historical temples.
As we all know, Lord Krishna loved milk and butter, and thus, Mathura is very famous for its milk-based delicacies that melt in your mouth. Handicrafts and a wide range of trinkets related to Lord Krishna's story and childhood are also popular. Below we have mentioned a few best places to visit in Mathura.
Best Places To Visit In Mathura
Dwarkadhish Temple
Shree Dwarikadhish Temple is one of Mathura's largest and oldest temples. Seth Gokul das Parikh built this magnificent temple in Pathak Gali, Vishram Ghat, in 1814. The temple is well-known for its incredible swing festival, which occurs at the start of the local monsoon season.
This idol shows Lord Krishna in his "King of Dwarka" form, devoid of the peacock feather and the flute. This is also considered one of the best places to visit in Mathura. Tourists are welcome to visit the Yamuna River's bank. You will be absolutely awestruck by the beautiful temple, the cultural attractions, and the revered ghats.
Vishram Ghat
A sacred ghat on the Yamuna River's banks is about 5 km from Mathura, the location of 25 ghats. This ghat is a place of worship in Hindu culture. Rituals are performed by devotees in the morning and evening. Hindu mythology states that Lord Krishna took a nap on the Vishram Ghat.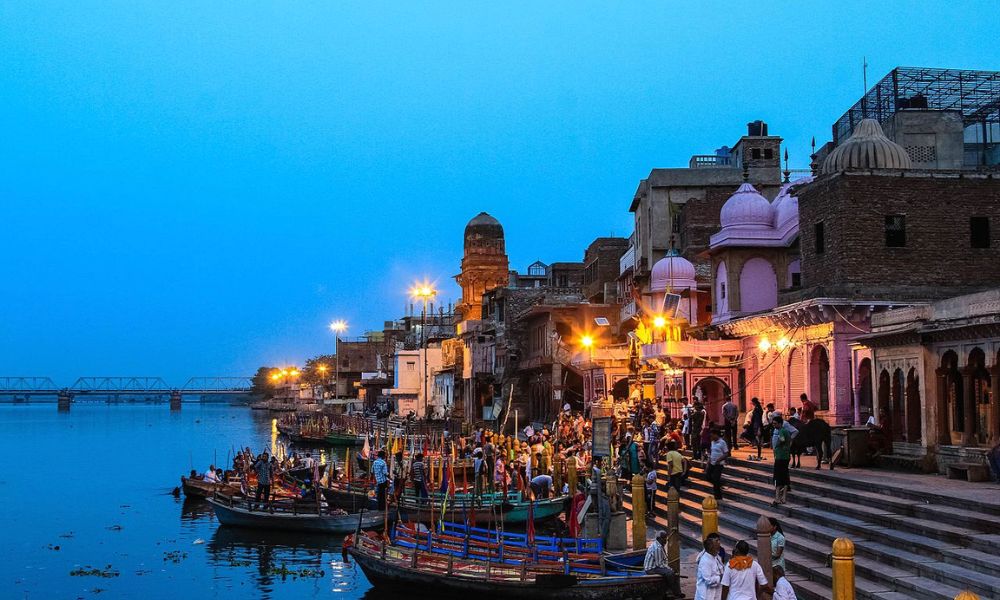 Pilgrims can take a parikrama around the ghat. After killing the evil demon Kansa, Lord Krishna rested at this location, which literally translates to a place of relaxation.
During Bhaidooj, there is a large crowd at the ghat for the holy dip. At the ghat, visitors can also take a boat ride. We have marked Vishram Ghat as one of the most attractive places to visit in Mathura.
Sri Krishna Janmabhoomi Temple
The Shri Krishna Janmasthan Temple is located around the cell where Lord Krishna's parents, Mata Devaki and Vasudeva, were held captive by his evil uncle Kansa. The temple is very important to Hindus because it is believed to be the birthplace of Lord Krishna.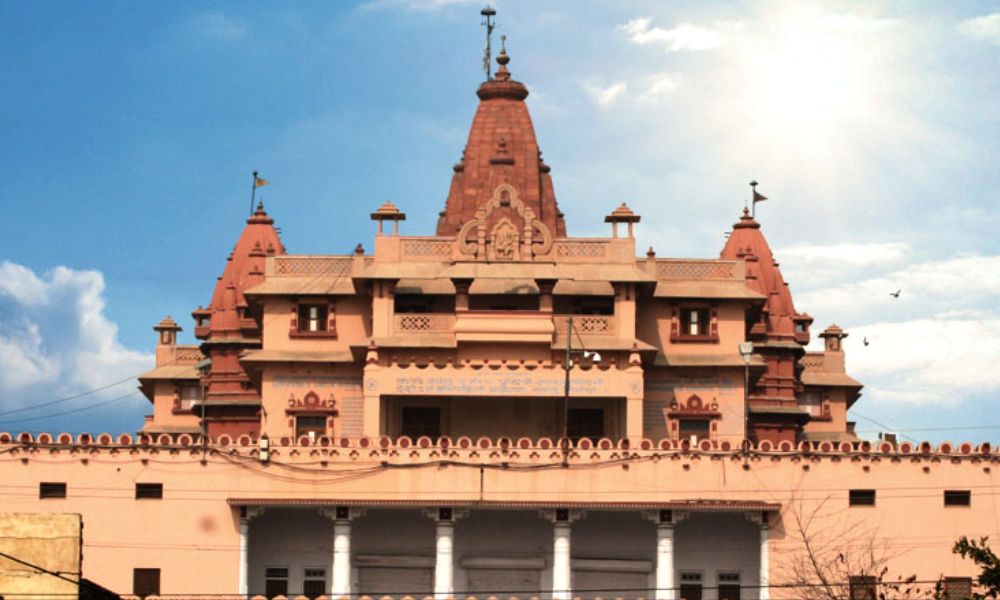 When one enters the temple, the heavenly atmosphere and purity give one a strong sense of conviction that this is where Lord Krishna truly manifested himself. Eidgah Mosque constructed by Aurangzeb is located next to this massive spiritual site.
When festivals like Holi, Deepavali, Basant Panchami, and Janmashtami are celebrated with great fervor, visiting the Krishna Janmasthan Temple is even more enjoyable.
Kusum Sarovar
Kusum Sarovar is 450 feet long and 60 feet deep and is located near Radha Kunj. Radha, one of Krishna's well-known consorts, is credited with giving the reservoir her name because she is rumored to have met the Lord there. Visitors can swim in the reservoir, which has a calm and serene environment.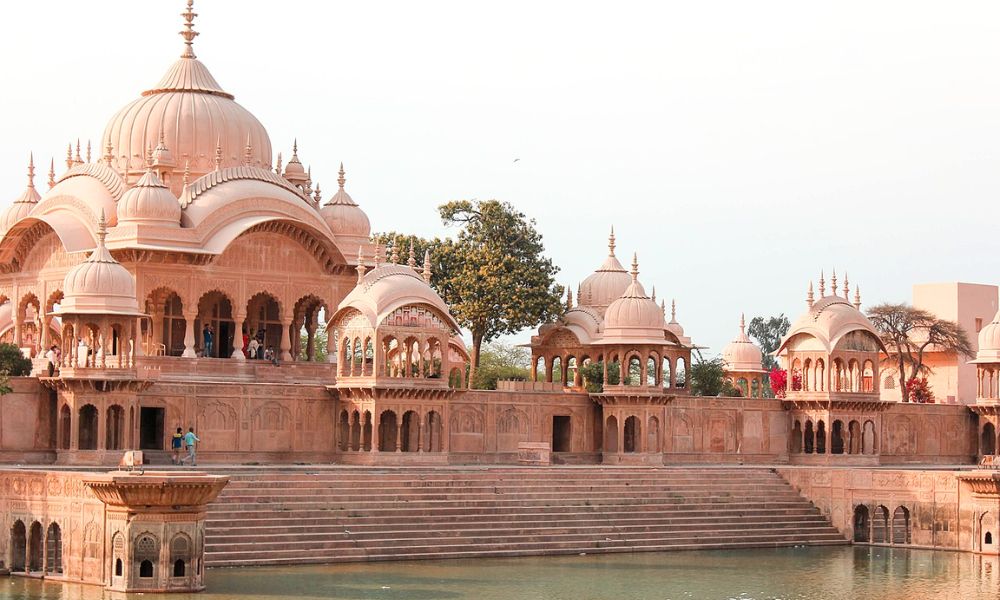 The area is surrounded by kadamba trees and exquisitely carved cenotaphs that contain the tombs of Bharatpur's rulers, enhancing its natural beauty. The main draw here is the evening Aarti, which should not be missed and is frequently photographed by tourists.
Gita Mandir
Gita Mandir, also known as Birla Mandir, is a popular tourist destination due to its beautiful structures and heritage. A well-known Hindu shrine honoring Lord Lakshmi Narayan, a Vishnu avatar, is located there.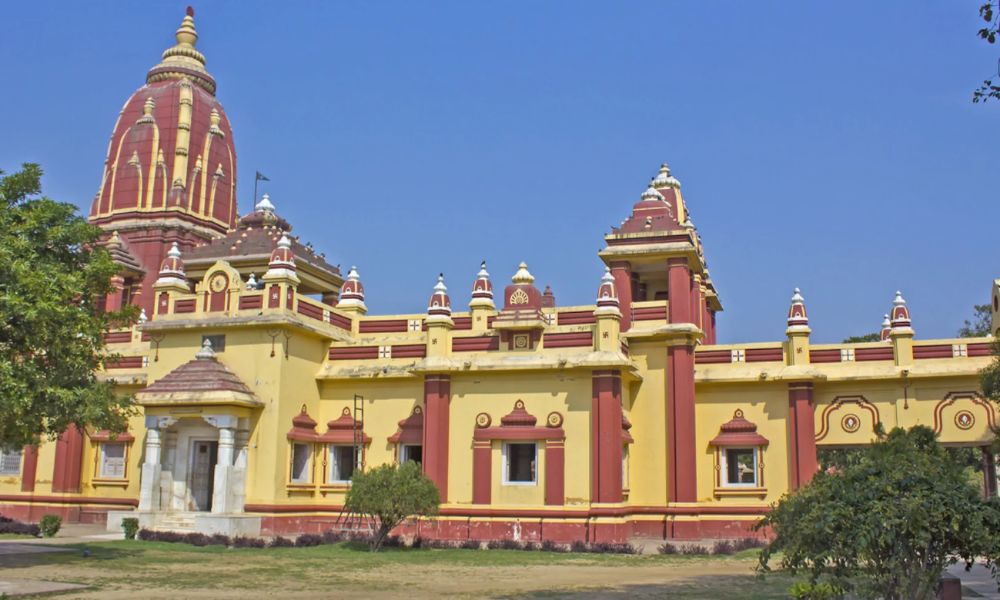 In addition to the stunning carvings and paintings, the temple's architecture exudes grandeur. One of the main attractions is the 18 chapters of the Bhagavad Gita that have been inscribed and illustrated on the temple's pillars. Despite being outside of Mathura, the intricately carved red sandstone building is one of the most popular tourist destinations in the area.
Mathura Museum
The Mathura Museum, formerly known as the Curzon Museum of Archeology, was built in 1874. The museum's distinctive architecture and significant artifacts kept here have led to its appearance on postage stamps produced by the Indian government.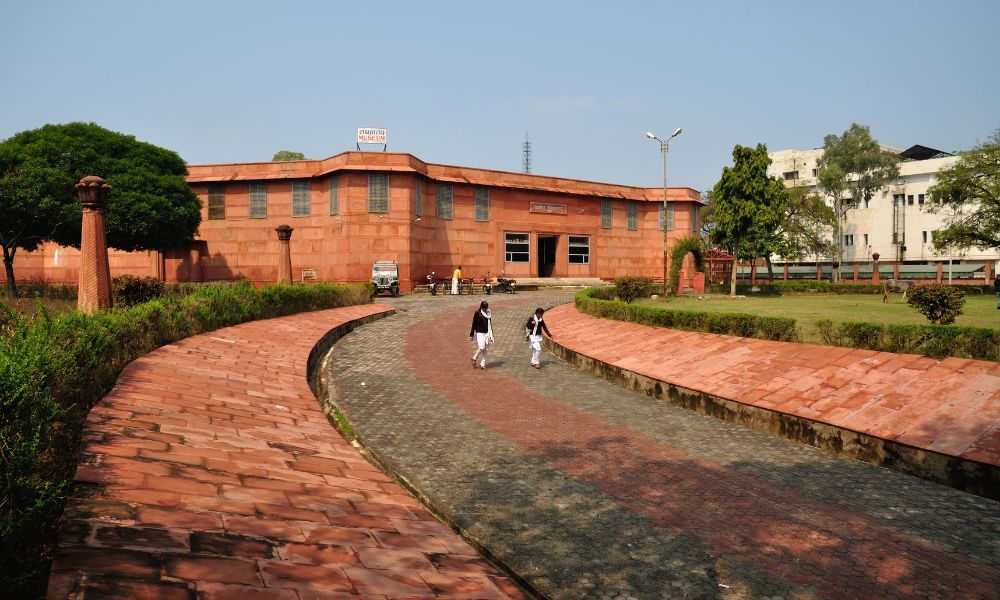 The museum houses a variety of ancient archaeological finds from the Kushana and Gupta Empires. Another feature that draws large crowds of tourists is the museum's architecture, which is made of sandstone. Don't skip visiting this museum if you have an interest in art or architecture. The entry fee is Rs. 5 per person.
Govardhan Hill
Govardhan Hill or the Giri Raj is located near Vrindavan and is a popular pilgrimage site for Vaishnavites. In ancient Hindu texts, the hill itself is mentioned, and it is thought that Lord Krishna used it as a launching pad to defeat Indra, the god of rain and thunder.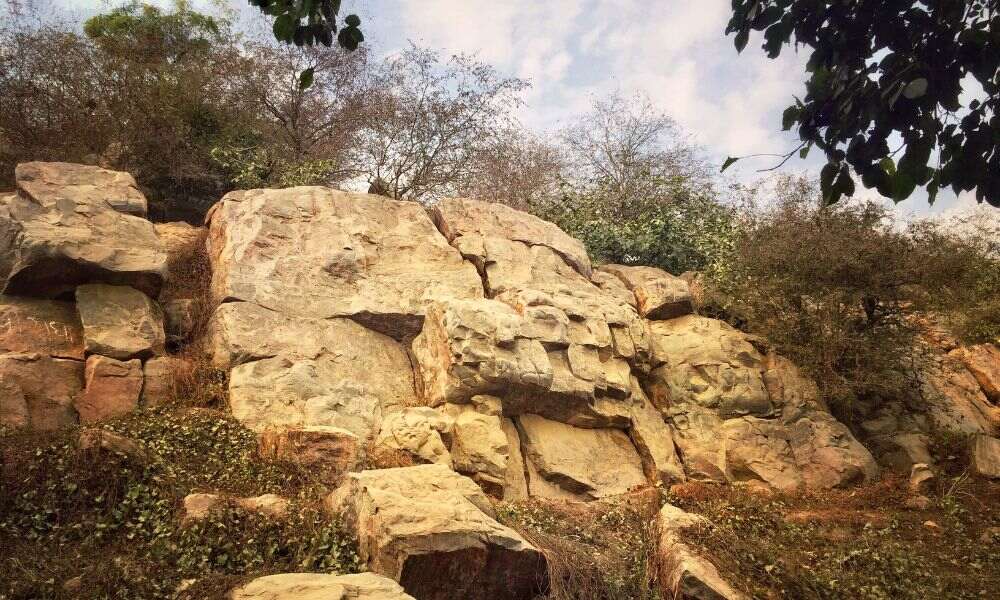 You will be inspired to learn more about Hindu myths and legends by reading the legend connected to this pilgrimage site. The sandstone hill is 80 feet tall and offers breathtaking views of the surrounding natural beauty in addition to its spiritual significance.
Kans Qila
Kans Qila is a fort that exemplifies the beauty and enduring nature of Hindu and Islamic architectural styles. Purana Quila is another name for this among Mathura residents. Raja Mansingh I of Jaipur built it and named it after Lord Krishna's maternal uncle.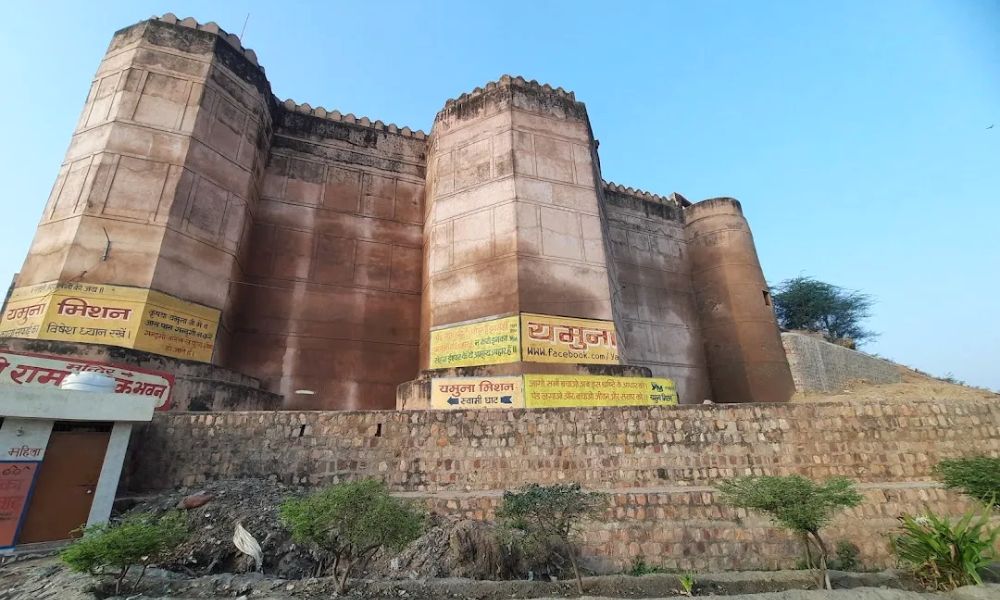 One of the Navratnas of the Mughal emperor Akbar was Raja Mansingh. The fort is located near the Yamuna River. Its massive structure and fortified walls, however, make it worthwhile for you to visit. From 8 a.m. to 4:30 p.m., the Kans Qila is open.
Tilak Dwar
Tilak Dwar is a local market in Mathura that surrounds the Dwarikadish Temple and Vishram Ghat. It is also referred to as the Holi Gate. The market is well-known for its low-cost trinkets such as brass statues, rosary beads, handicrafts, paintings, sculptures, and hand-embroidered items.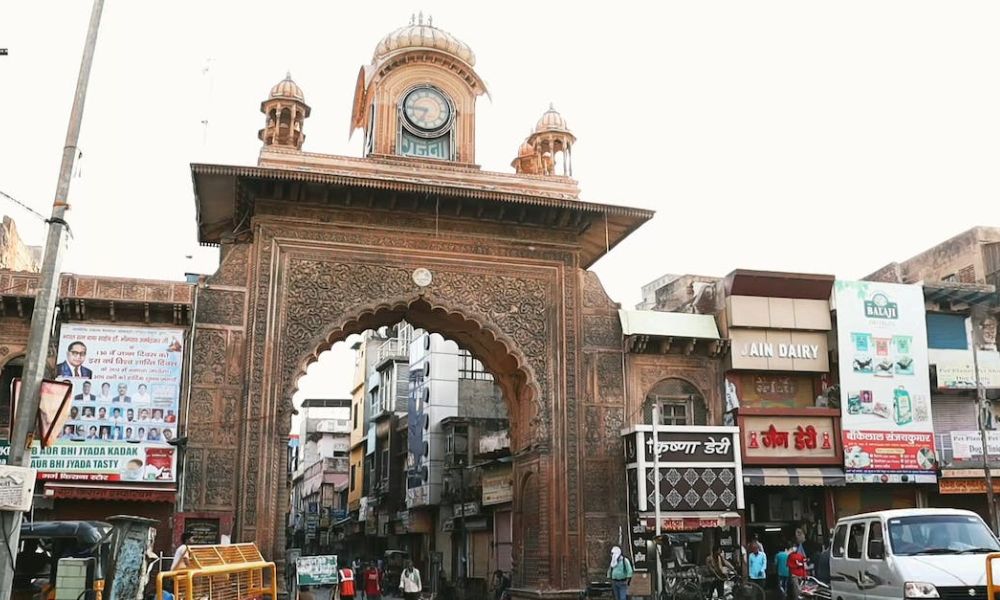 Tilak Dwar also houses the well-known Brijwasi Mithaiwala shop. Additionally, there are numerous religious shops in this market where you can find artwork created by local artists as well as idols of various gods and goddesses.
Elephant Conservation & Care Centre
Elephant Conservation and Care Centre, a rehabilitation facility for severely mistreated captive elephants, was established in 2010 through a partnership between Wildlife SOS and the Uttar Pradesh Forest Department.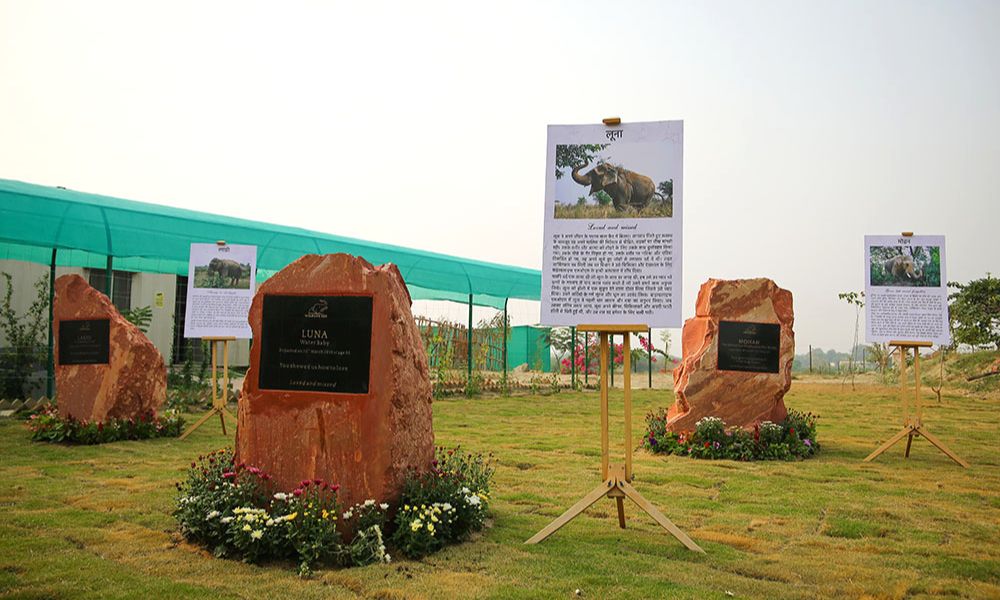 Every elephant here has a story about a difficult past, but here you can watch them spend their days happily – eating, walking around, and, best of all, splashing around during bath time. You will leave this truly unique experience with a greater understanding and appreciation of these magnificent animals.
Best Time To Visit Mathura
Mathura is best visited after the summer. Since the weather is comfortable and cool for sightseeing from October to March, it is thought that this is the ideal time to visit Mathura.
The best times to visit Mathura are during the Krishna Janmashtami festival in August or September and the Holi festival in March to take in the best of the city's culture and to feel the energy of Lord Krishna.
Be prepared for the bustling crowd, though, as the town experiences a tourist influx during these festivals. Summer and monsoon months in Mathura are unfavorable for travel and visiting new places because of the extreme heat and rain.
How To Reach Mathura?
Mathura can be reached easily through various modes of transportation such as by roadways, railways, or airways. The suggested mode of travel to Mathura city is by train.
By Airways: Mathura doesn't have an airport of its own, but it is close to Agra and New Delhi. The closest domestic airport is the Kheria airport, Agra which is around 49 km away from Mathura.
This airport has flights from Goa, Mumbai, Bangalore, etc. For international flights, the nearest airport is Indira Gandhi International Airport, 147 km away, making it connectable to global cities like Tokyo, Dubai, Rome, etc. One can take taxis or cabs from these airports to reach the city of Mathura easily.
By Roadways: Mathura is well-connected with roads to different cities of the country. Uttar Pradesh State Road Transport Corporation provides a wide range of bus facilities to states like Agra, Kanpur, Lucknow, Delhi, etc. Several state governments along with luxury private buses are available to reach Mathura.
By Railways: Mathura is very well-linked with all the major rail routes of the country. It is a key railway junction as most of the trains traveling from Delhi and Agra make a stop at this railway junction.
This mode of travel is considered to be the most comfortable, affordable, and convenient way to reach the holy city of Mathura. One can easily get any public transport from the railway station to the main city.
Conclusion
Mathura is one of the most peaceful cities as it is surrounded by temples. It shows the rich Indian heritage and culture. A number of Hindu devotees and tourists visit this city in search of peace as daily kirtans are held at several temples and ashrams to gain spiritual enlightenment.
You should experience the two popular festivals celebrated here as they are considered to be the best in the world. One must taste the delicacies and shop the handicraft when visiting Mathura.
Read More:
Suryakumar Yadav: Interesting Facts About Indian Cricketer!
Palakkad: Explore The Land Of Palms And Paddy Fields!