Senapati: Explore The Nature's Serenity & Cultural Richness!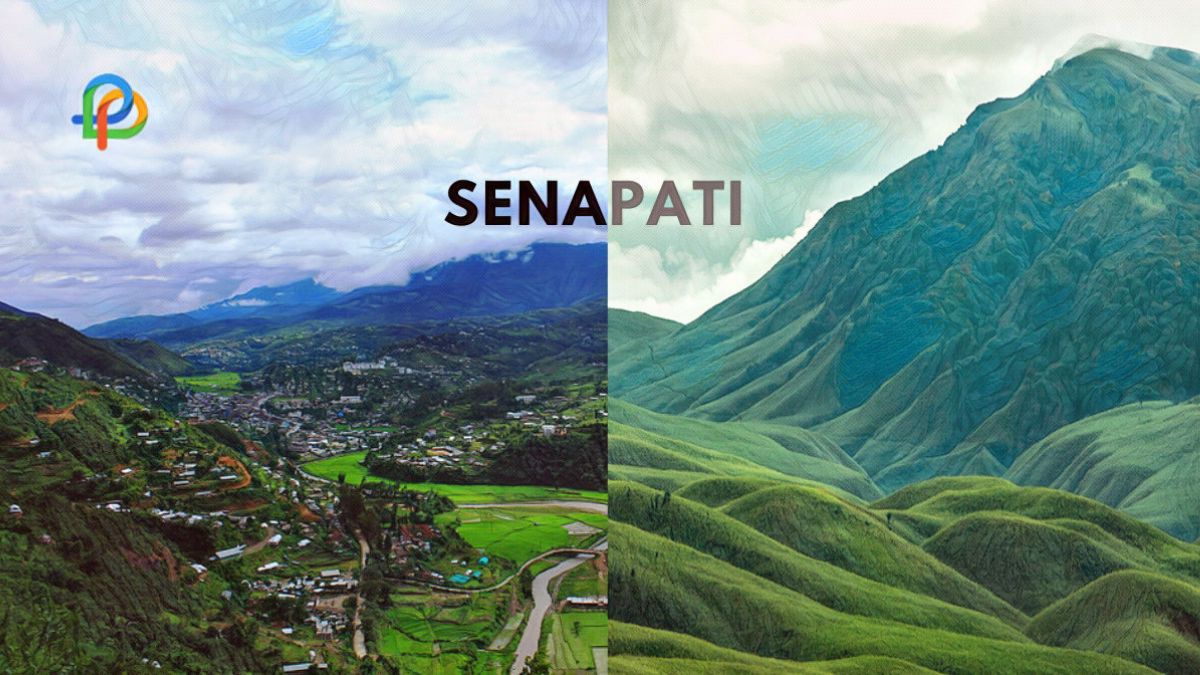 Manipur is one of the most popular tourist destinations in India which is famous for its cultural style, heritage, history, and renowned classical dance form i.e., Raas Lila which was established by Maharaja Bhagyachandra. Senapati district of Manipur is one of the most beautiful places to be explored in the northeastern Indian state of Manipur.
Senapati, also known as the 'land of butterflies,' feels like heaven i.e., hidden in the heartlands of Manipur. It is bordered by the Ukhrul district on the east, the Phek district on the north, the Tamenglong district on the west, and on the south by Imphal district.
Its beauty is accentuated by a variety of natural elements. Senapati has everything a nature lover could want, from hills to rivers. There are many different types of flora and fauna as 80% of the terrain is covered in dense forest.
Check out the list of the most beautiful places in Senapati that you should all visit while you're there. So, the next time you're in Manipur's Senapati district, pick one of the destinations listed for a special trip with friends and family!!
Best Places To Visit In Senapati
Mao
Mao is one of the most popular hill stations around 45 km far away from the Senapati district of the Indian state Manipur which is a house for the popular tribe of Nagaland i.e., Mao. It is considered the gateway to Manipur and called the 'Mao Gate.'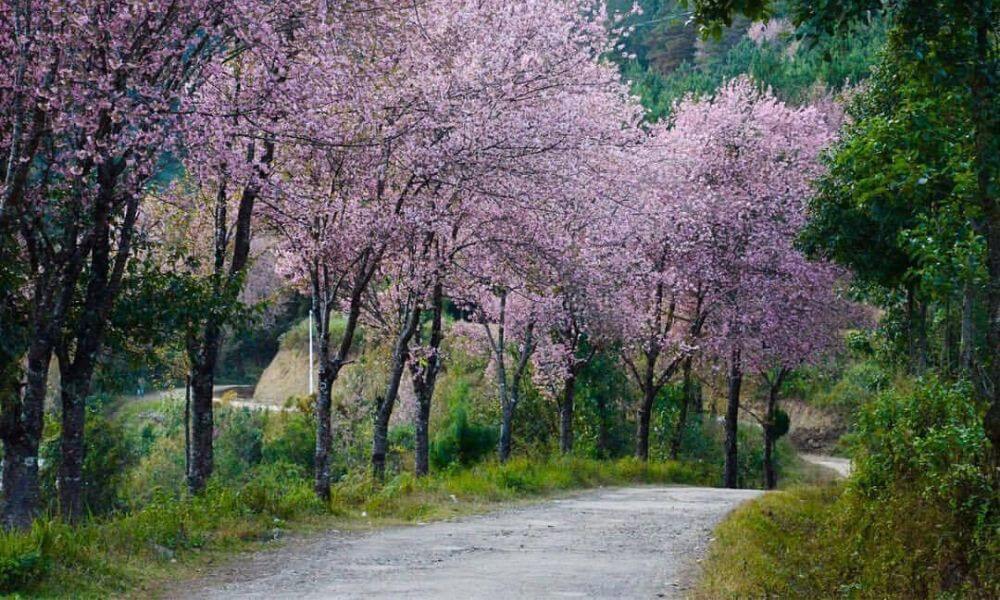 This place in Manipur is the biggest commercial place as almost every trading route passes from there. It is also popular for shopping for international products. It is a must-visit place near Senapati with alluring views.
Koubru Mountain
Kobru Mountains of the Kangpokpi district in the famous Indian state of Manipur is one of the highest peaks to explore in Manipur. A lot of adventure lovers visit this place in the summer season to climb or trek to the peak of, Manipur, India.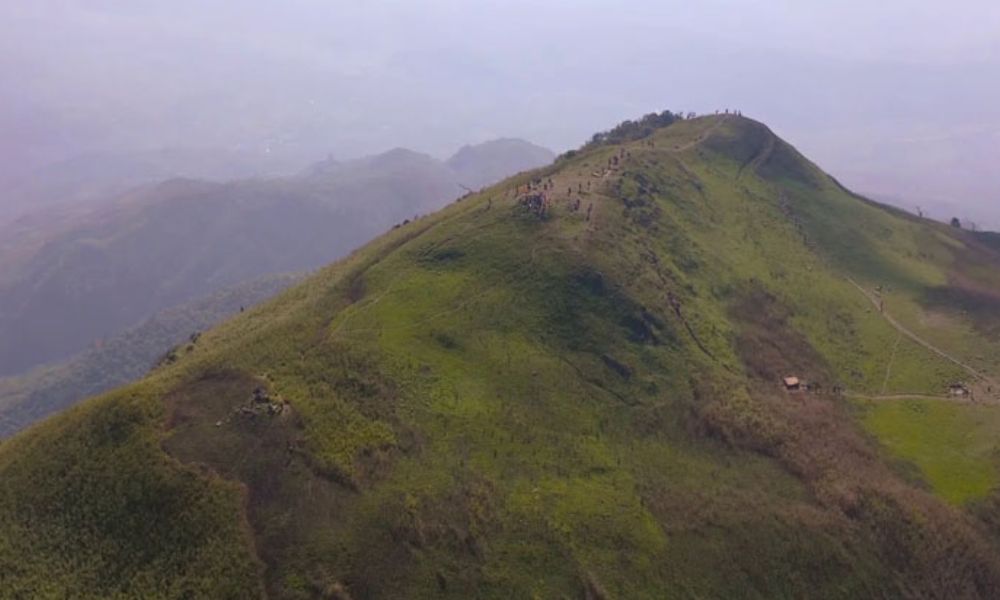 It is considered that the Pandavas of Mahabharata visited this place and passed through their long cave. If you love to trek, then must visit this place.
Liyai
Liyai or Liyai Khullen is a small beautiful village as well as a major tourist attraction located in the beautiful town of Senapati, Manipur, India. The name 'Liyan Khullen' signifies 'People of the Sea.' It is an ancient village that is in existence for more than 500 years.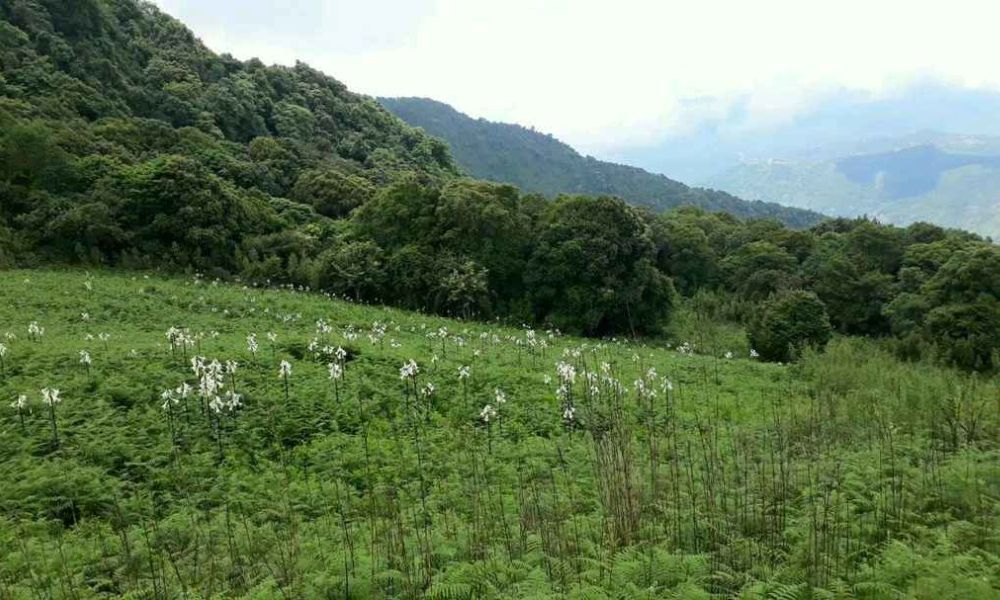 The Brahmaputra river and the Barak river are the two biggest rivers that flow passing through this village. Numerous monoliths explain to visitors the region's long cultural history and customs. For visitors searching for an exciting vacation, it is one of the most well-liked hideouts in Senapati.
Maram Khullen
Maram Khullen is an ancient, rustic, and one of the biggest village districts or communities about 27 km far away from the Senapati district of Manipur. The houses of this village are architecturally styled by Akajalika's traditional style.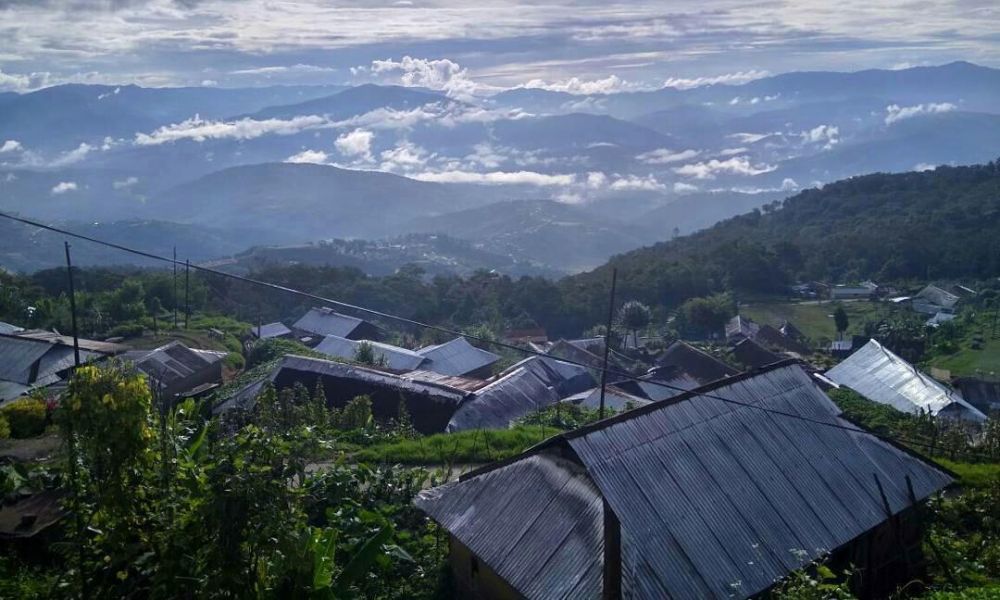 This place is rich in culture and heritage with spellbinding landscapes, enchanting natural views, amiable persons, and a soothing environment. Being an ancient village, it has a lot of legendary stories. It is a must-visit place for anthropologists, research scholars, history persons, and some others.
Sadu Chiru Water Fall
Sadu Chiru Water Fall, popularly known as the Leimaram Water Fall, is cascading from a height of nearly 300 meters around 25 km from Imphal in the Kangpokpi district of Manipur.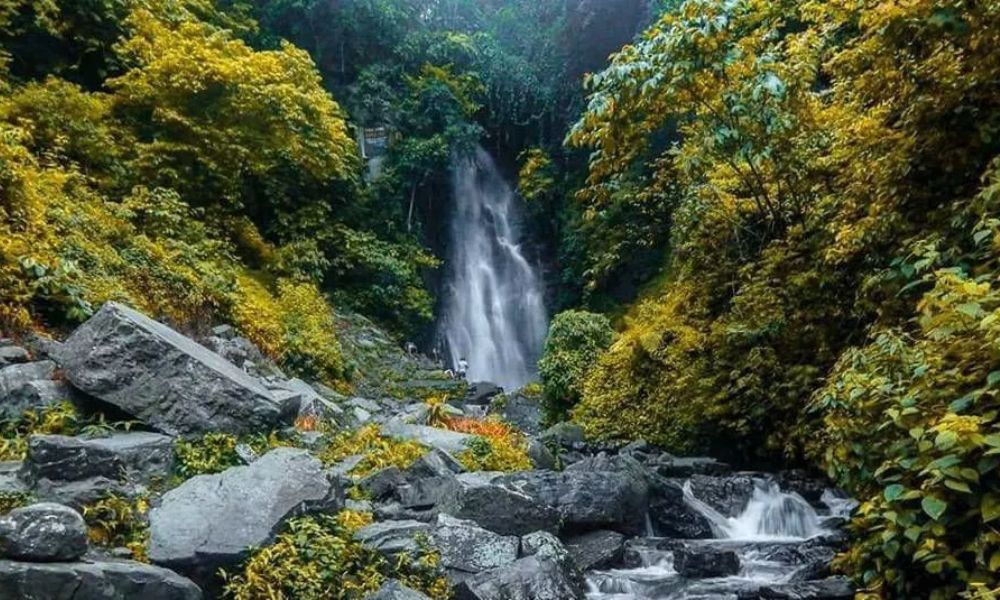 It is a perfect tourist destination in this region for nature lovers with exquisite beauty as the mist emerging from the water disperses in the surrounding in something that conjures up images of serenity.
It consists of some major attractions including a fall that is 20 meters high and along with the fall is a park i.e., Agape Park that is owned or managed by Kamlun Telien of Ichum Keirap.
Makhel
Makhel is one of the most historic and devotional places for a lot of communities of the Senapati district of Manipur. It has a lot of historic monuments that need to be explored as they indicate the origin of the Naga and Meitei tribes.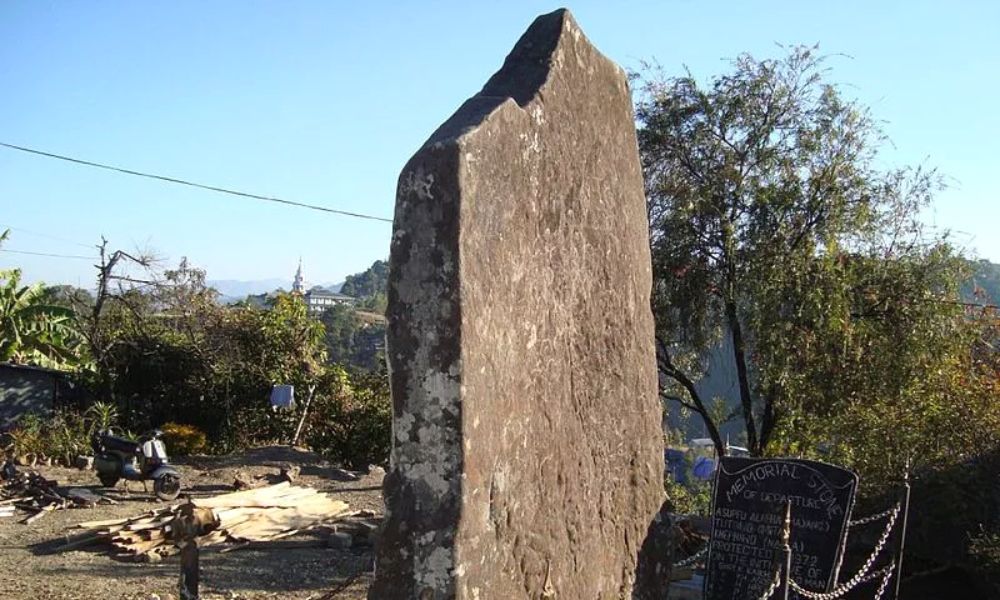 There are a lot of banyan trees in this area which is believed to have originated from Naga Queen's womb. It is a perfect spot to spend some time in peace with the natural beauty of this place.
Yangkhullen
Situated at a distance of 26 kilometers from the Senapati district is a historic small village named Yangkhullen. It is one of the largest zemei villages showcasing the social and economic culture of the people of Manipur along with their traditions.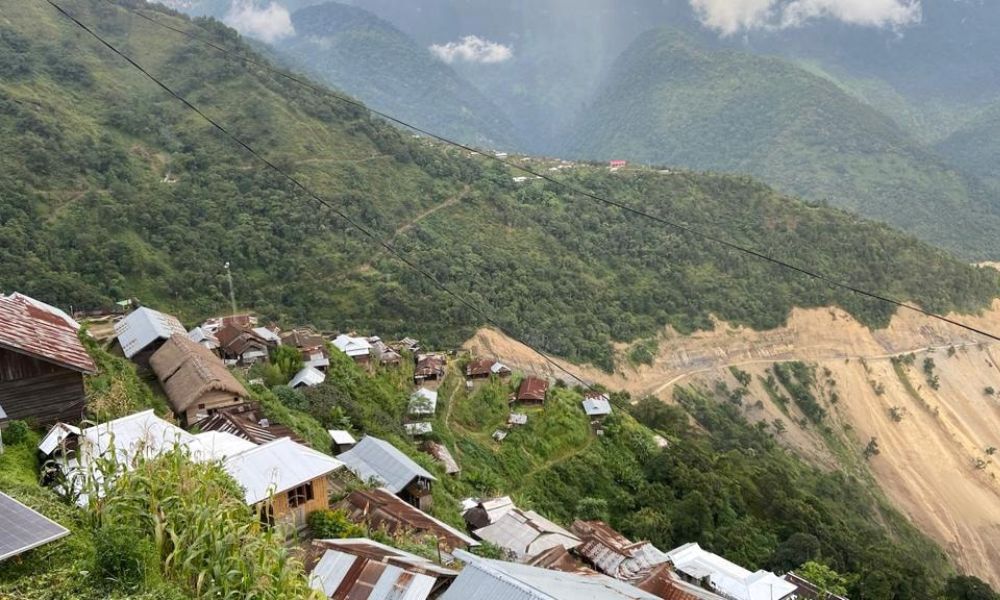 The locals of this place share the tools and knowledge about making artifacts that have been passed down from various generations. The culture, heritage, tradition, and natural beauty of this place will make you fall in love with it.
Koubru Laikha
Koubru Laikha is one of the most renowned Lord Shiva temples i.e., situated in theKangpokpi district of Manipur. It is on the banks of the river Imphal. Locals of the Senapati believe that milk from Koubru Mountain arrives here.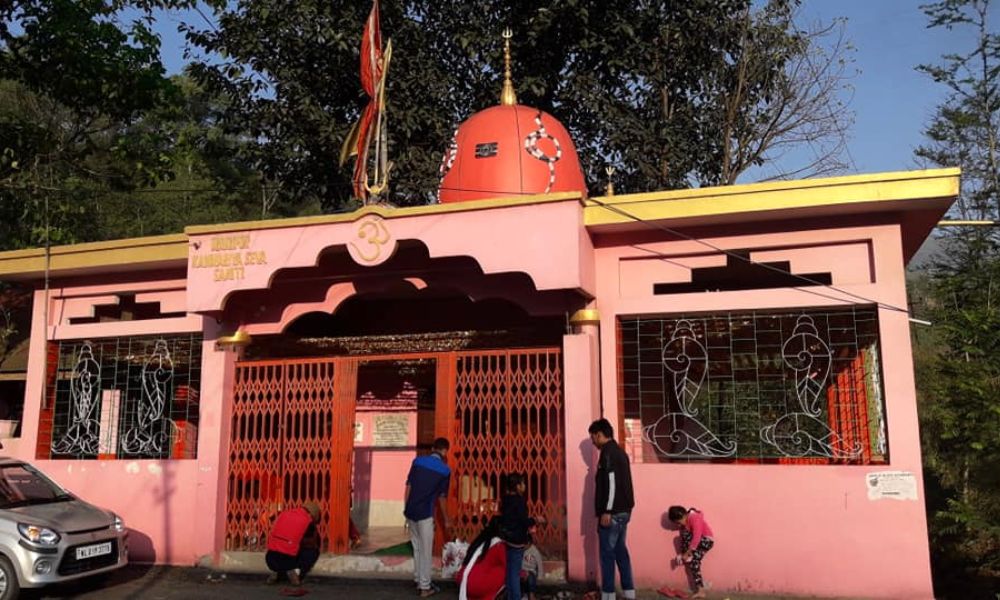 A lot of Shiva devotees visit this pretty temple during Shivratri and Kanwad festivals to worship the greatest god. If you are a religious person, must go to this place during your trip to Manipur.
Dzukou Valley
Dzukou Valley is also referred to as the epitome of the eternal beauty of the Senapati district. This valley is one of the gorgeous valleys surrounded by lush green forests all-around, crystal-clean river water, and a peaceful environment.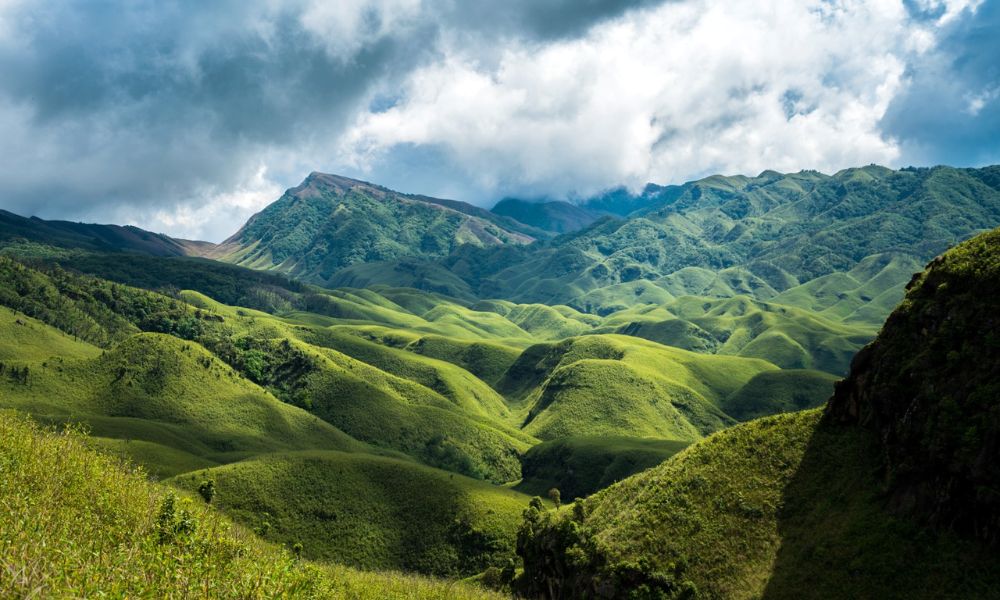 This picturesque place is located on the border of Manipur and Nagaland. It is a paradise for everyone who loves nature and is a photo dumper as it has exquisite landscapes which makes it a perfect place for a getaway to have fun with friends and family.
Purul
Purul is an important tourist destination and is approximately 50 km far away from the Senapati district of Manipur. This place is perfect for anyone who wants to witness the rich and vibrant tradition of this state.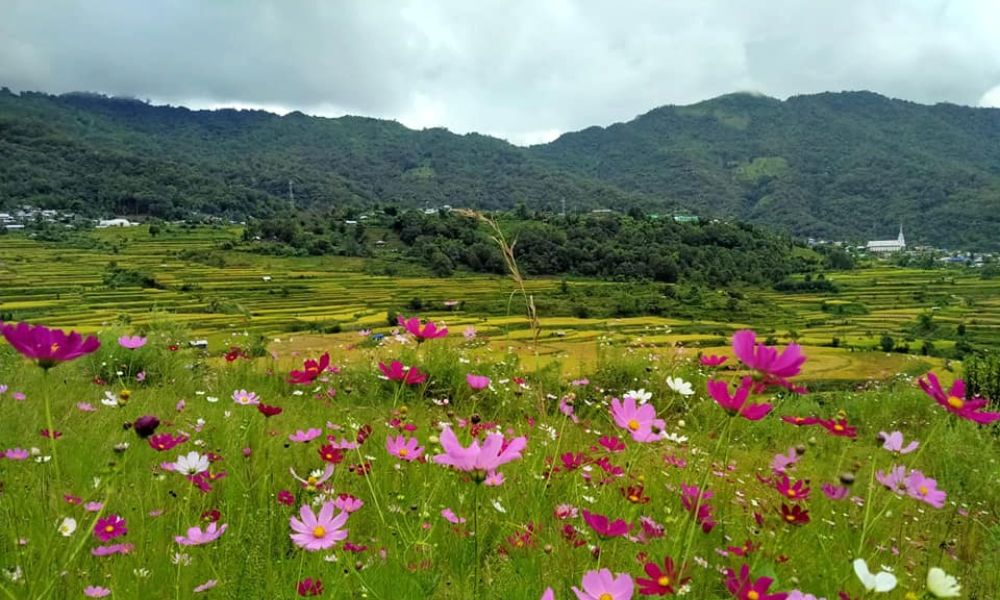 At this place, the games such as wrestling, toutou, and others are played in abundance. Additionally, during your visit to this place, you will get to see a lot of breathtaking scenic beauty that will make you fall in love with this place. It is an ideal destination for someone who wants to see the culture and traditions of Manipur.
Best Time To Visit Senapati
The best time to visit Senapati in the Indian state of Manipur is during the winter season. So, the months from late October November, December, January, February, March, and early April are considered the ideal months for exploring this beautiful town of Manipur as the weather is pleasant with resplendent hills, cascading streams, stunning valleys, and sedating ambiance that will make you fall in love with this place.
The temperature ranges between 11° to 26° Celsius in the Senapati district during the winter season.
How To Reach Senapati?
Senapati is an ancient district in the Indian state of Manipur, located at elevations ranging from 1061 to 1788 meters above sea level. It is a perfect destination for tourists to relax and rejuvenate their bodies. One can reach Senapati via various modes of transportation such as airways, roadways, and railways.
By Airways: Senapati doesn't have an airport of its own. So, for visiting Senapati, the nearest airport is the Bir Tekendrajit International Airport which is at a distance of 69 km from Senapati district.
Another airport through which you can reach this place is the Dimapur Airport situated in Nagaland i.e., 143 km away. After reaching any of the airports, you can take a bus or book a cab for reaching the desired location.
By Railways: This mode of transportation is the cheapest and most comfortable way to reach Senapati. The closest railway station for visiting Senapati is the Dimapur Railway Station of Nagaland i.e., 133 km away.
Another railhead is the Jiribam Railway station at a distance of around 275 km from Senapati. Tourists can use the bus or taxi service to travel directly to Senapati after getting off the train at the railway station.
By Roadways: For the residents of Senapati, NH 39 provides a vital link to several important locations in the state and the surrounding area, including Imphal, Guwahati, and Dimapur. Tourists can make the most of their trip to Senapati by taking in the scenery as they travel by bus or car.
Conclusion
Senapati, formerly called Manipur North District, is a hidden paradise in Manipur that is famous for its classical folk dance, art crafts, historical monuments, and many more things.
When you visit Senapati, must try their traditional food items served with love by the locals of Manipur that will make you fall in love with this place. Don't forget to buy your loved ones some traditional items from the Senapati district's local markets.
It is an ideal getaway location for you to immerse yourself in and escape from the chaos of your urban life, rejuvenating and relaxing your body, soul, and mind. In order to experience heavenly and mesmerizing beauty, visit the Senapati district the next time you're in Manipur!!!
Read More:
Explore The Natural Tourist Destination Of Manipur!
India Northeast Tour: Top Tourist Spots In Northeast India!