Discover Yadgir: A Glimpse Into Karnataka's Hidden Gem!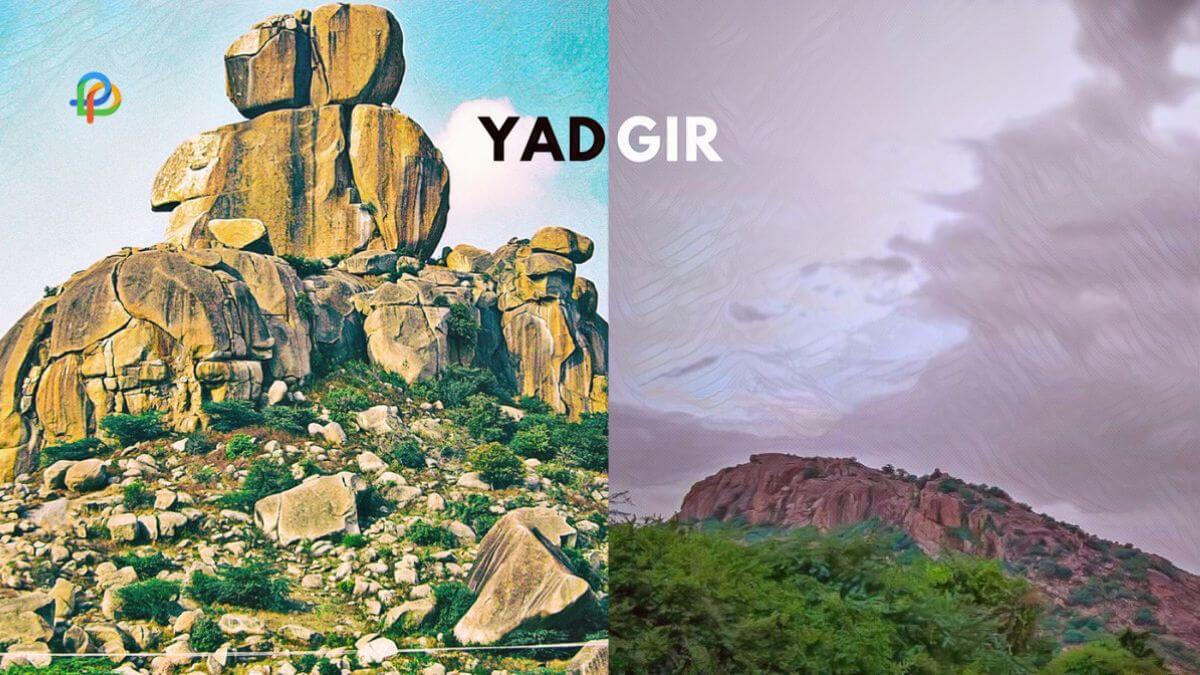 Yadgir is an amazing city and the administrative center of the Yadgir district that is better known for its rich cultural legacy and natural beauty. Historically, this city is known as Yetagiri. Yadgir is situated in the northern part of Karnataka.
The district also flourishes in the amusing architecture of diverse periods and reigns of different dynasties such as Rashtrakutas, Chalukyas, and the Vijayanagara Empire. Whereas, Yadgir Taluku, one of the Yadgir's 6 taluks, has its managerial center here.
It is believed that through the city, River Krishna and Bhima flow for human habitation, and the place is better known for its picturesque beauty. In addition, Yadgir has a hill fort that has 3 fortifications, which is an amazing sight to marvel at.
Apart from this, there are ancient temples, different medieval mosques, wells, and tanks located on the hilltop. The famous tank of Sanna Kere is also situated in the heart of this district.
Yadgir has something for everyone, from amazing hills to lush green forests. This place also has a great range of landscapes, rivers, mountains, ponds waterfalls, among others are heaven's boon to the land.
Shorapur Fort
The Nayaks of Shorapur have left an ineradicable mark on the history of the region. Raja Venkatappa Nayak fought against the British in order to avoid their interpretation of his principality's internal affairs. This is one of the best places to visit in Yadgir.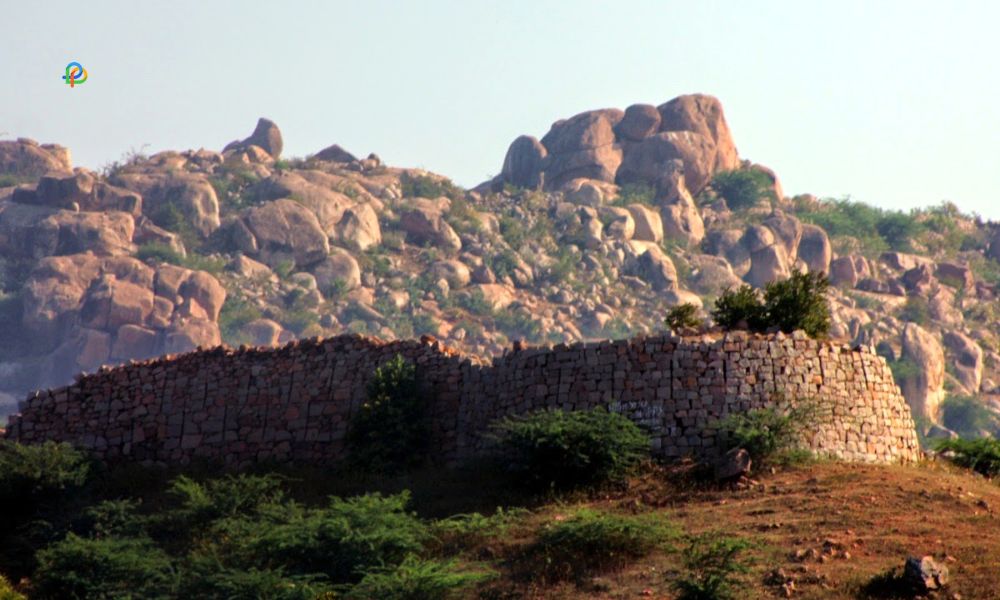 Raja Venkatappa Nayak was the last governor of the Shorapur Principality. In addition, with two amazing palaces the Nayaks of this district constructed Shorapur city, and earlier to these, a fort was in Vaginagera which was ruined by the attack of the Mughal Empire Aurangajeb.
Whereas, Shorapur Fort is having great lush green surroundings. From the top of the hill, one would witness a picturesque view.
Taylor Manzil
Taylor Manzil is a T-shaped house in Surapur's Yadgir district that is almost 167 years old. In 1840, British officer Philip Meadows Taylor build a massive well known approaches Bungalow of its construction.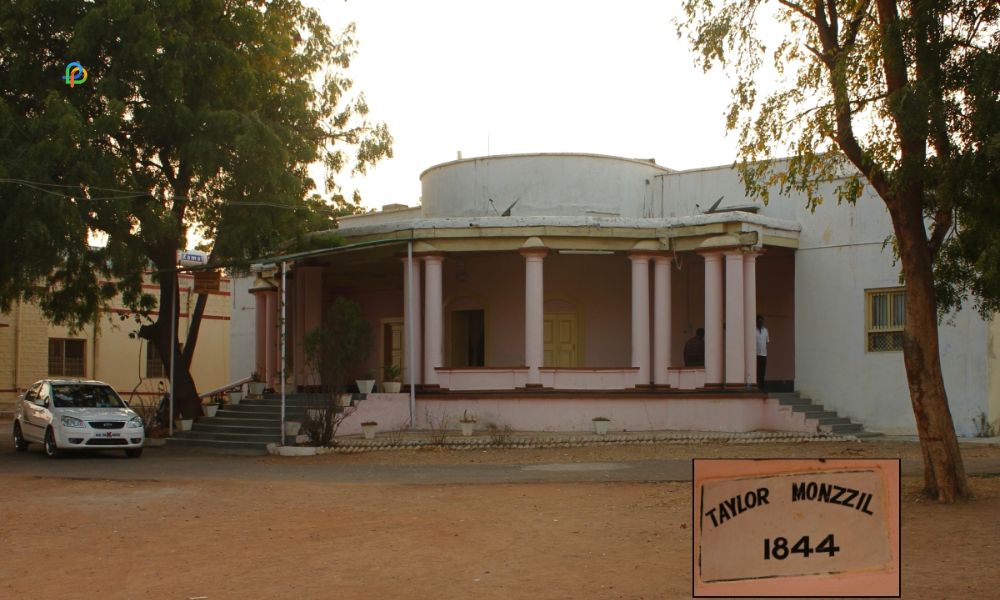 He is the author of a better known 'Confessions of a Thug'. In this bungalow, there are four rooms many as 27 doors! When every door of the building is closed or opened, and there is a knock on any of them, all the doors of the bungalow begin to jiggle.
This has been planned for protection and is reliant on sound principles of science and construction. One should visit this place to witness the beauty of this bungalow.
Sleeping Budha, Shahapour
The Sleeping Buddha hill is witnessed as Mother Nature's tribute to Lord Buddha. On the route from Gulbarga and Bangalore, close to Shahapur (a Taluqa Place), the self-materialized hill seems to carry an image of Lord Budha in a sleeping position around the mountain which can be witnessed from a distance i.e., from a stretch on Shahpur-Sannati Road.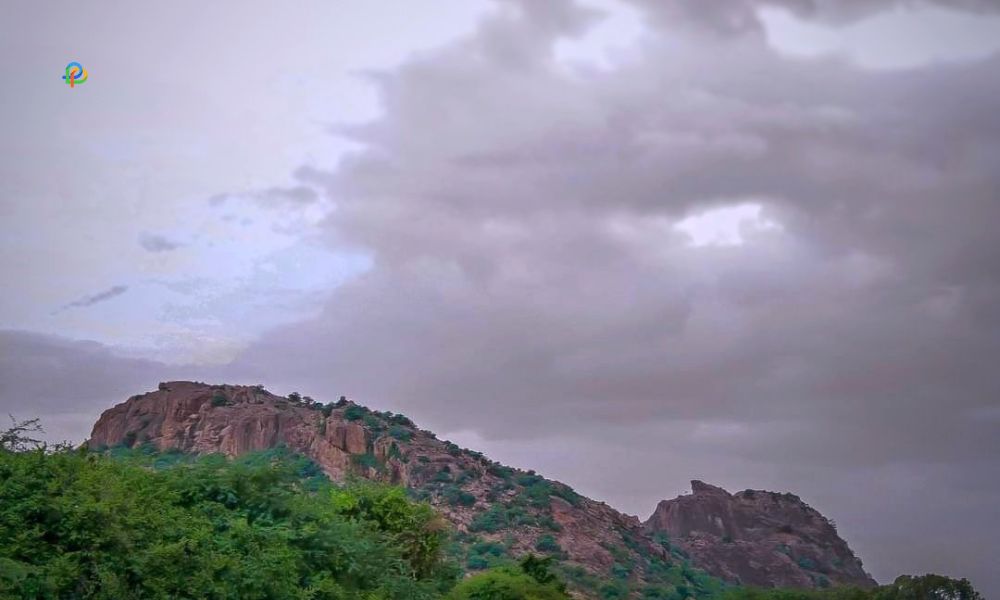 It is believed that it is made up of four hills that look like 'Sleeping Buddha'. The best time to view Sleeping Buddha is when Sun is behind the hill.
Abbetumkur Vishwaradhya Temple
Abbetumkur Vishwaradhya Temple has located nearly 11 km from Yadgir. Sri Vishwaradhya temple is located at Abbetumkur and this village is better known for the temple it has also the temple of sharana Sakreappam Gowda.
At the top of the Sri Vishwaradhaya, a white marble statue of Lord Vishwaradhya has been placed. This place is popular because sharana Shakrappa Gowda's body has been resting on the ground floor of the temple whereas, on the top of Sri Sakreappa Gouda, Sri Vishwaradha's.
During February or March, one should avoid visiting this temple as lakhs of worshippers go to this temple to celebrate Shivaratri.
The Fort Of Vanadurga
The Fort of Vanadurga is situated in the village of Vanadurga in Shahapur taluk of Yadgir district. By Krishnappa Nayaka the fort of Vanadurga was constructed and he was the ruler of the Shorapur Nayaka Dynasty.
During the ancient period, this fort was surrounded by dense forest due to which the fort was given the name Vanadurga. In addition, this fort also features half-moon-shaped walls to confuse the opposition.
However, as of now, this fort is no longer enclosed by a forest. This fort is popular due to its intelligently built entrance and superior construction work.
Tinthini Mouneshwar Temple Surpur
Tinthini Mouneshwar Temple Surpur is a popular temple because it attracts both Hindu and Muslim devotees. At a distance of 20 km south of Shorapur, this amazing temple is located.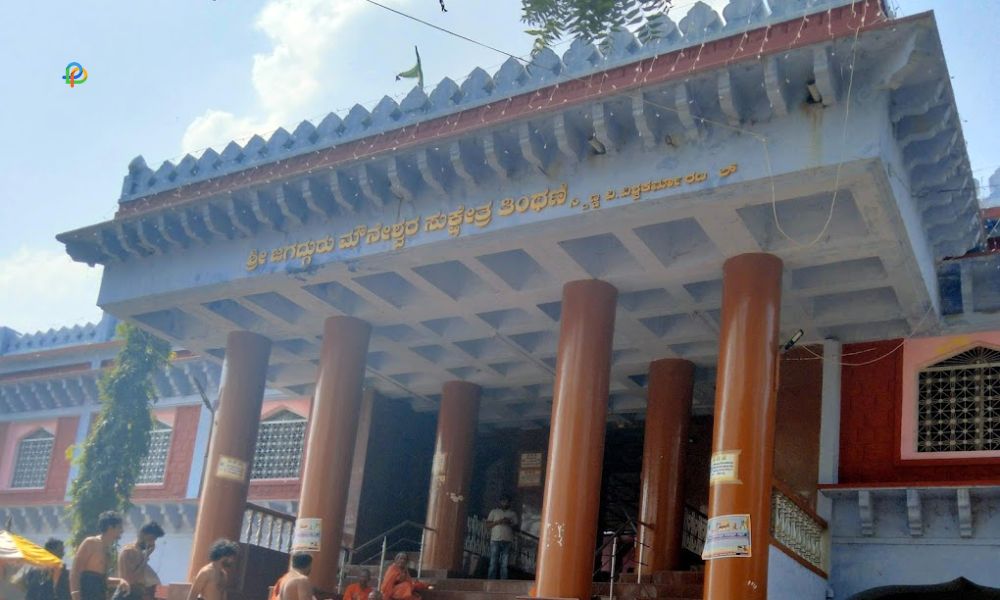 By the time this temple is developed and decorated. The door of this temple looks ancient. This place is so calm and relaxes your mind as it is surrounded by lush greenery and is easy to locate.
Narayanpur Dam
Narayanpur Dam is a place of huge cultural significance as this dam was built around River Krishna. It is a boon to the neighboring districts of Yadgir along with Yadgir. It is also known as Basava Sagar Dam which is situated in Narayanpur in the Yadgir district of Karnataka.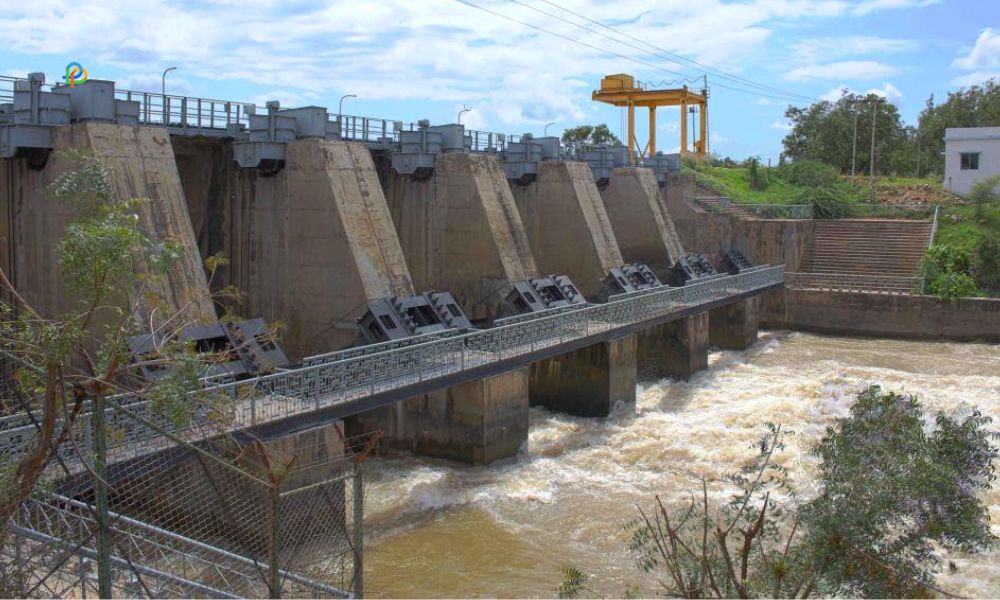 In 1962, the foundation stone of the Narayanpur Dam is laid down by Prime Minister Sri. Lal Bahadur Shastri. Whereas, Balakundre drew or developed the blueprint of this amazing dam. This place is having a picturesque beauty. It is a great place, enjoyed by visitors.
Even during the summer, the cool breeze floats around the reservoir. In addition, there are a few functions of this dam likewise the generation of downstream electricity, and drinking water production among others.
Chaya Bhagavati Temple
Chaya Bhagavati Temple is having great surroundings as it is located on the banks of the mighty Krishna River. This place is popular because, in a cave temple for Chaya Bhagavati, there are a set of footprints and the greatest of them is worshipped with huge rituals by the residuals.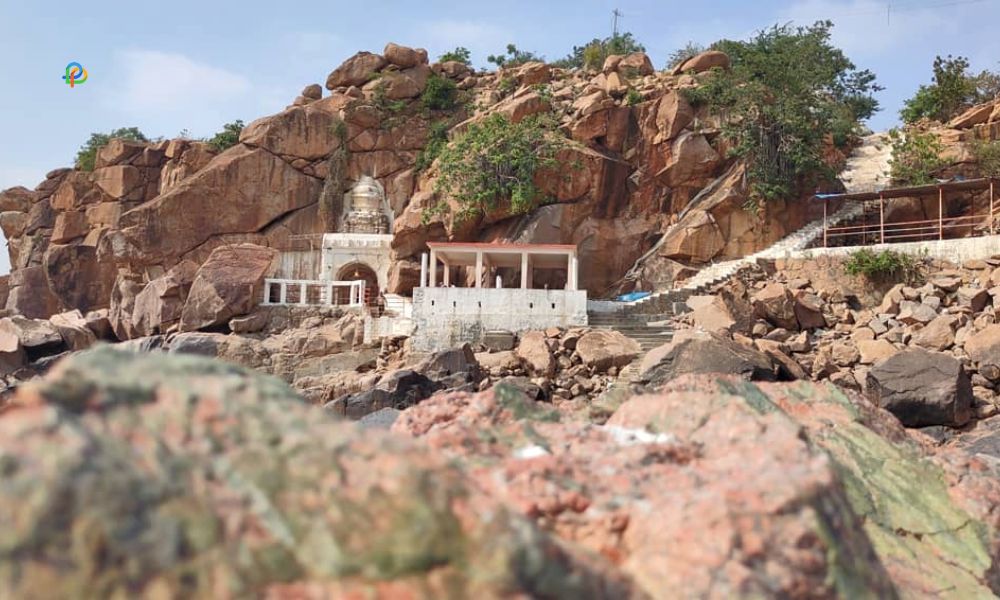 In addition, twice a year, the first rays of the sun always fall on the goddess which makes this place more famous in the Hindu religion. This temple draws both Muslim and Hindu worshippers.
Kodekal Basavanna Temple
It is a beautiful temple that has calm and lush greenery surroundings. Kodekal Basavana Temple is located in the small village of Kodekal in the Yadgiri district. Usually, this place is less crowdy. This temple is having a shrine devoted to Saint Kodekal Basawanna.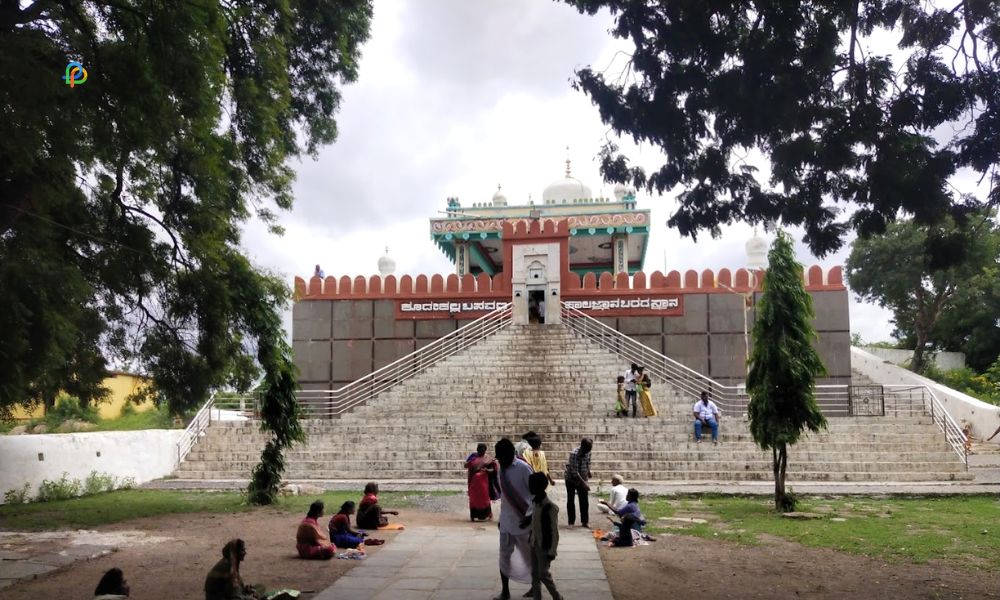 He authored and composed Kala Gnana, which indicates the future happenings, at PyatiGudi. This place is also famous because Kodekal Basavanna Temple is a place where Saint composed the Kala Gnana.
Kodekal Basavanna Temple is an excellent place for one day picnic to enjoy the natural beauty. The temple is located at a height that provides a top view and fresh air. Due to its calm surroundings, it is the best tourist place in the Yadgir district.
Best Time To Visit Yadgir
To visit Yadgir, the best time is between November and March. Winter months are often enjoyable and temperate, making them ideal for discovering the region. Summer months are enormously hot and humid and should be circumvented.
How To Reach Yadgir?
By Air: NH 167 Kempegowda International Airport, KIAL Rd, Devanahalli, Bengaluru, Karnataka 560300 is the closest international airport that is nearly 197 km and 5 hours drive by car.
By Road: The travel from Kalburgi to Yadgir takes nearly 1 hour and 30 minutes. 560 kilometers by road the journey from Bengaluru to Yadgir takes nearly 8 hours and 30 minutes. The way from West of Belgam to Yadgir takes nearly 7 hours and 30 minutes and covers 84 kilometers.
By Trains: Guntakal, Adoni, and Raichur are all available by train from Bengaluru.
Conclusion
These are some of the fascinating tourist destinations in Yadgir. Hence, if you are looking for a relaxing vacation, Yadgir should be at the topmost of your list.
Read More:
Exploring Koppal: A Hidden Gem in Karnataka!
Tumkur: Enjoy The "Kalpataru Nadu" Of Karnataka!