Jog Falls: Detailed Travel Guide To Highest Waterfall In India!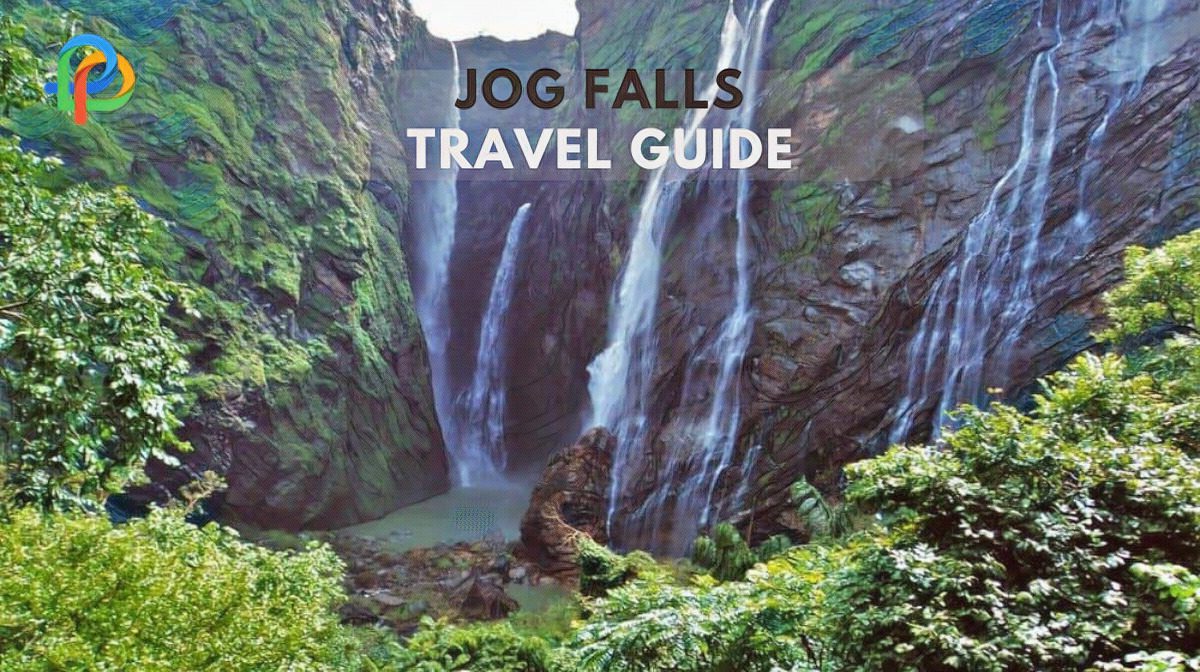 In Karnataka, Jog Falls is the best waterfall and a popular tourist place Karnataka tourism which is located at Sharavati Valley Wildlife Sanctuary, Shimoga, Uttara Kannada District, Karnataka, India. In Karnataka, Sharavati is the biggest River, which falls from an altitude of nearly 500 ft. Different falls came together and make the biggest waterfall. You will witness 4 main falls and it seems like King and Queen flowing together, thereafter one fall was flowing faster like a rocket and the other flows through rocks so it's noisy like a lion Roar across forests.
By different residuals, it is also called by different names such as Jogada Gundi, Gerusoppe Falls, and Gersoppa Falls. It is a famous spot among tourists as well as locals as everyone is looking for instant relief from the hustle and bustle of the city. This place is the gift of nature and there are not sufficient words to describe its beauty of the same.
Location
In Shivamogga district, its viewpoint is one of the major tourist attractions. Jog falls is one of the stunning waterfalls in India positioned in Siddapura Taluk Uttara Kannada district. It is ranked 13th around the world by the waterfall database.
Climatic Conditions
With the temperature that varies between a chilly 15 degrees Celsius and a relaxed 30 degrees Celsius, Jog Falls throughout the months of winter, which generally fall between October and February, experiences cool and enjoyable weather.
Best Time to Visit Jog Falls
Summer months across this location are tremendously hot whereas, during the months of monsoon, you can discover the best beauty of the waterfalls. The temperature condition during the monsoon season, June to September is awfully soothing, and enjoyable to view the waterfall and discover the outdoor activities. As the rains improve the beauty of the place and reinstate the falls to their original form.
It is best for a winter picnic sight. Jog falls is matchless and offers a stunning view which is hard to find anywhere. To visit, the best time is winter as Jog falls is great for picnics, outings, and sightseeing activities. These months draw in individuals in large numbers. Do take part in captivating water sports, likewise boating, and river rafting. Discover it on your weekend trips.
Tourists Attractions near Jog Falls
Jog Falls Viewpoints
Jog Falls Viewpoints help visitors for better fearless views. The department of tourism develops this place very accurately. One can incline into the waterfalls, steps are accessible at the viewpoint. Jog Waterfall is stunning with the beauty of nature and is filled with different streams. The magnificence of water is flowing on the earth and scattered seven colors which generate an unbelievable scenic view of nature.
To reach the foot of the waterfall, there are steps. So, one can able to enjoy the closest view and also the joy of shopping in water. For most of the period, they permitted visitors to arrive near the Jog Falls. For security purposes, some limitations may occur, only throughout the heavy rain or monsoon season.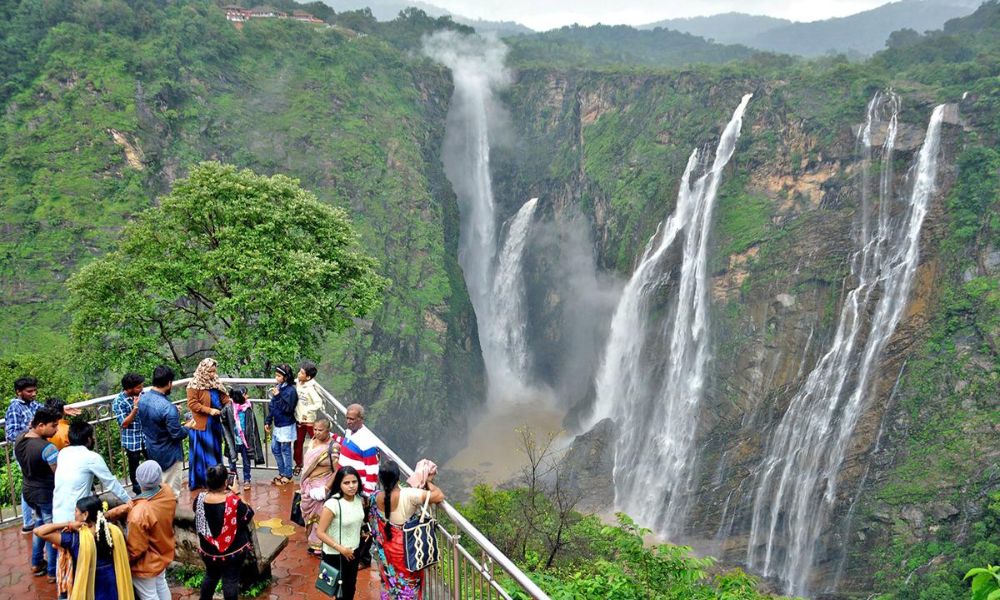 Honnemaradu
Honnemaradu is a small town with sprawling backwaters of the Sharavathi River. Whereas the exact meaning of Honnemaradu is Golden Lake This is a beautiful town that is naturally beautiful and a paradise for sport-buffs.
One can undertake canoeing, boating, hiking, wind rafting, and kayaking while in Honnemaradu. Camping is permitted on the island snuggled in the middle of the lake.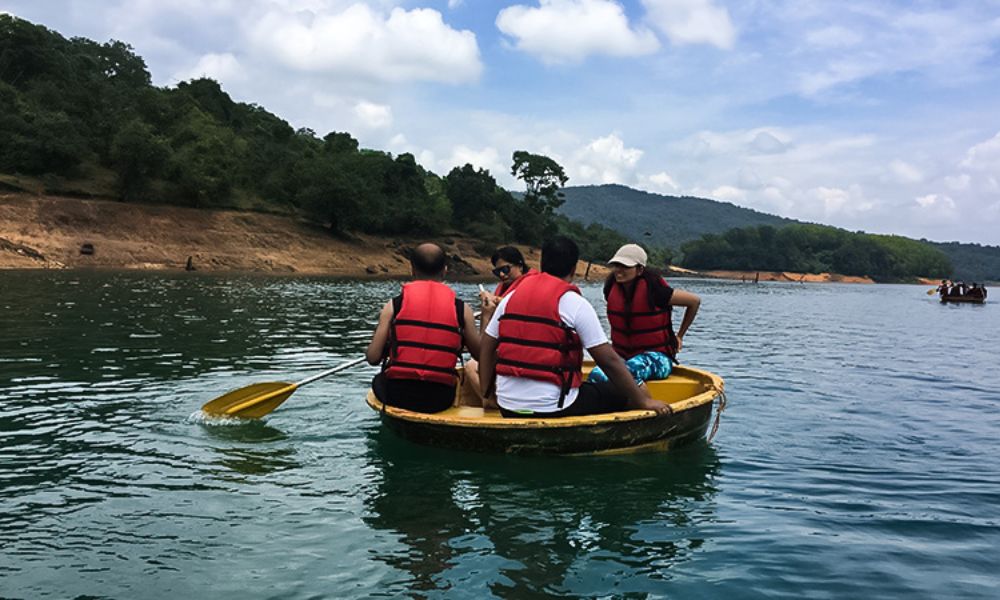 Linganamakki Dam
At a distance of nearly 65 km from Jog Falls, Linganamakki Dam is a famous tourist destination in Sagara Taluk. This dam has a height of 1,819 feet and exhilarates the magnificent views of forested islands and hills enclosed in dense foliage. The foremost determination behind this stunning dam was to help with delivering irrigation amenities around that area and also assist with supplying fresh drinking water.
In the backwaters of this dam, one can indulge in different water sports likewise boating, and many others. One can witness this view from a distance. The perfect time to visit this amazing dam is the monsoon season.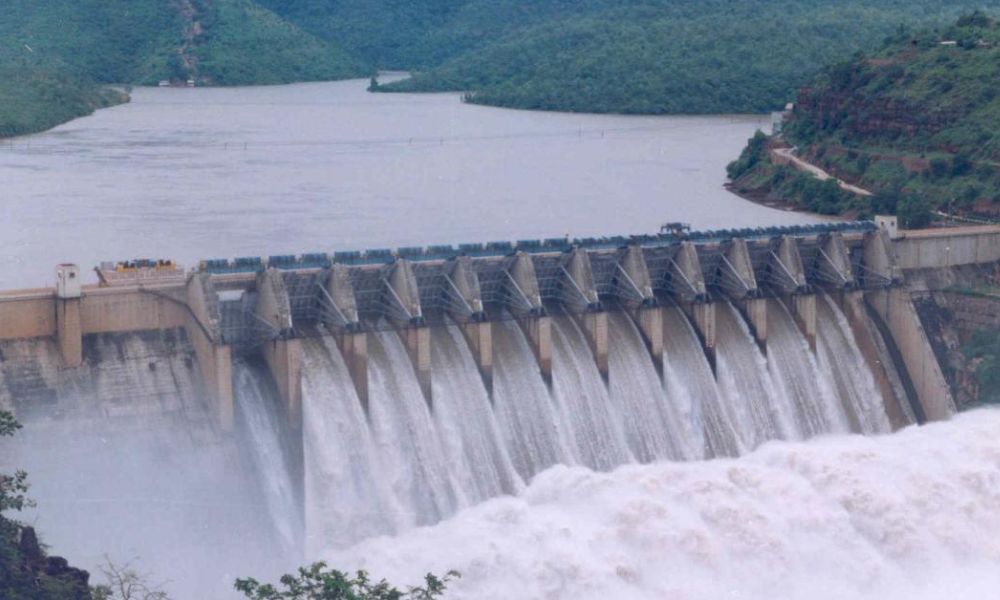 Sharavathy Valley And Suspension Bridge
On the route from Honnavar to Jog Falls at a distance of nearly 25 you get Sharavathi Suspension Bridge. Across the Sharavathi backwaters, this amazing hanging bridge was built.
It provides connectivity to the other side of the Sharavathi backwaters but apparently became a popular tourist spot, also visitors can take a boat ride at this amazing place to reach another side of the bridge. It is quite an enjoyable and peaceful place to capture unforgettable moments.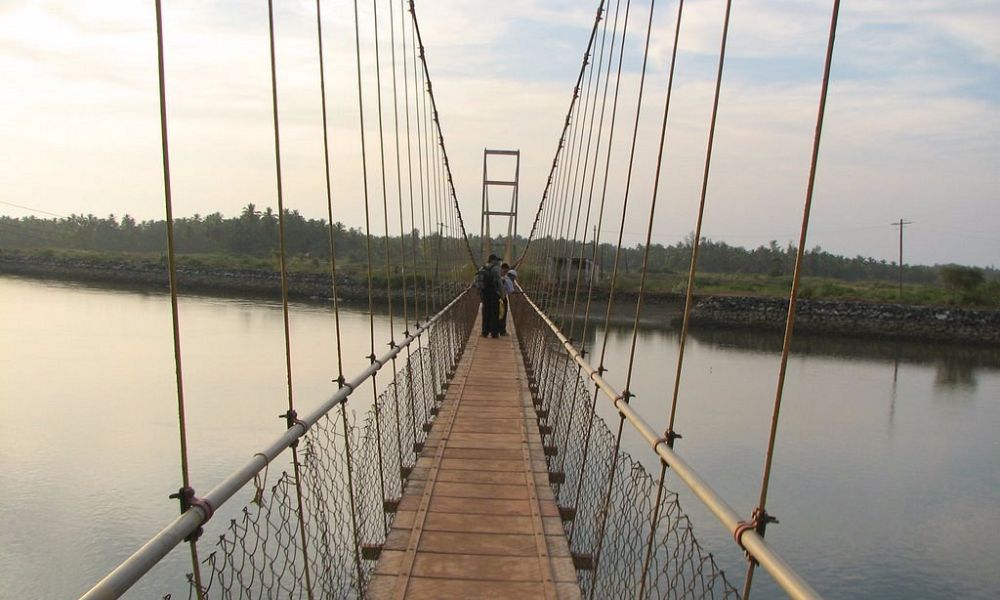 Food and Accommodation
If you want to make your stay close to Jog falls then there are different options you can select from but the closest is the Mayura Hotel. It is situated very close to the viewpoint of Jog Falls and provides very good food. Whereas, near this hotel, there are few restaurants that provide good food at a reasonable price. In addition, the hotel is reasonably valued with good facilities. There are also different homestays accessible which can make you experience a real-time Malenadu stay.
Get ready to discover the adventurous visit to the Jog falls in Karnataka. Being one of the top tourist destinations in Karnataka, Jog waterfall is a must-visit and more enjoyable in your Karnataka itinerary.
How to Reach Jog Falls?
By Air: The Shimoga airport which is nearly 6 km from the heart of the city is still under construction. To Shimoga, Mangalore International Airport is the most chosen one by individuals traveling to the city as it is closest. The airport is linked to different Indian cities such as Delhi, Hyderabad, Chennai, and Mumbai.
By Train: To and From Bangalore and Mysore, Shimoga Nagar Railway Station has trains running on a daily basis. However, there are no direct trains from other prime Indian cities.
By Road: The Karnataka State Road Transport Corporation (KSRTC) serves to link Shimoga to other adjoining cities likewise Sringeri, Bangalore, Hubli, and Dharmastala. The Sholapur-Mangalore Highway (National Highway 13) and the Bangalore-Honnavar Highway (National Highway 206) confirm Shimoga remains linked to other close regions.
Read More:
Kuntala Waterfall: Detailed Travel Guide In 2023!
Kempty Falls, Mussoorie: A Detailed Travel Guide-2023!